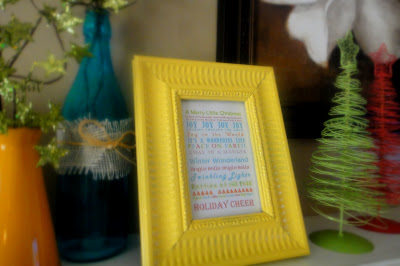 Have you started thinking Christmasy thoughts?
I know, I know. It's not even Thanksgiving yet, but around our house, we start Christmas early. We need two whole months of the happiest time of the year! Thanksgiving is not overlooked, it just kind of belongs to the Christmas season. I know, this is super controversial to some, but our Christmas tree goes up around the first week of November. After that, life seems to spiral into the busyness  of Christmas parties, shopping, plays, services, presents… you know. I like to have everything in order before the busyness hits so we can sit back and enjoy it. 
If you have began your Christmas decorating, here is some super cute Subway Art for ya. I've included 3 different sized images in two different color schemes. Simply right click on the image of your choice and save it to your computer, frame and display! Merry Christmas!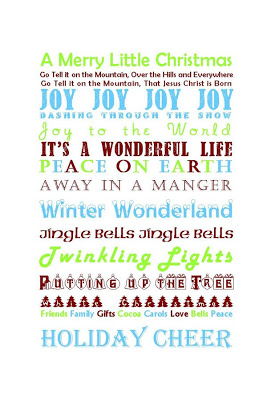 4X6 Image