*My husband wasn't sure I should post this because he knows I don't take criticism well. Maybe I should just stick with kitchen remodeling and leave the controversial subjects to more experienced bloggers, but here I am, posting anyway and hoping ya'll go easy on me.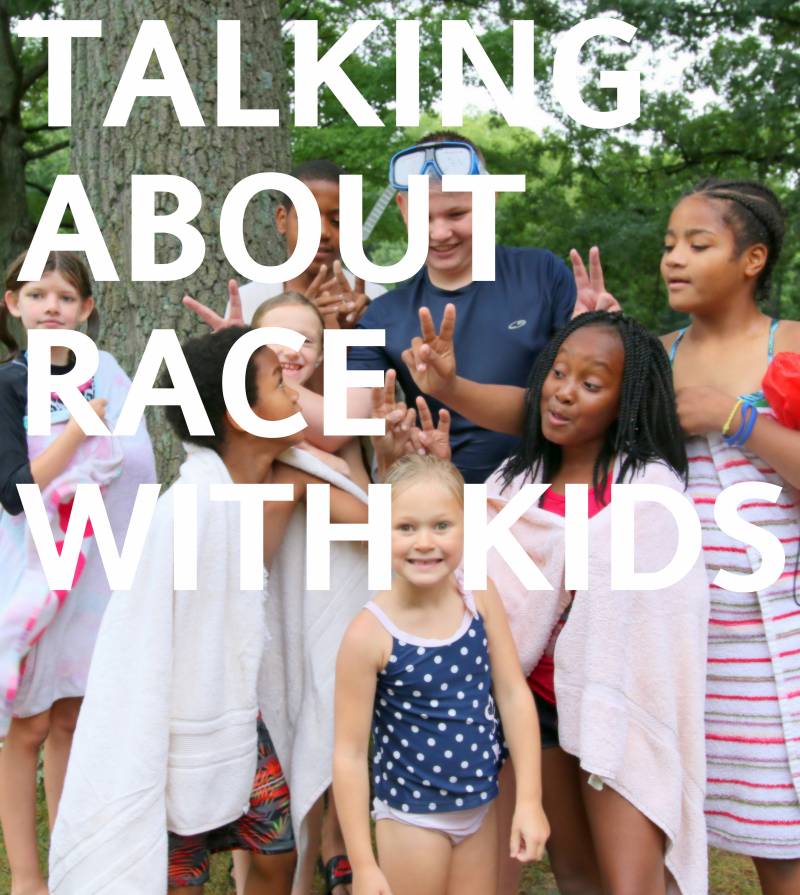 The first time I remember hearing the term "white privilege" was during my freshman year of college. I was at a Christian university, and it happened at some point in the days leading up to September 11, 2001. That was 15 years ago. It must have been a required freshman seminar, I don't even remember the details. All I recall is that I was supposed to be there, sitting in that Seminary auditorium, listening to someone speak on a strange topic.
I don't even remember if the main speaker was white or black. I remember several people going up to a mic, in an open forum sort of way, and I remember leaving angry.
I was born near Grand Rapids, MI (arguably the Christian capital of the Mid-West), into a modest Pastor's family. We lived in other areas of Michigan over the course of my young life, in equally white neighborhoods, in equally modest size homes (though my parent's love for diversity would eventually lead us to metro Detroit). Growing up in a pre 9/11 world, in predominantly white communities, I didn't see a lot of racism or prejudice first hand. Overall, my personal interactions with people of a different race were positive, but limited. There were missionary families that stayed with us on occasion, church services in Detroit, trips to Chicago, the Cosby Show and DC Talk:
"We're colored people, and we live in a tainted place
We're colored people, and they call us the human race
We've got a history so full of mistakes
'Cause we are colored people who depend on a Holy Grace"
So, why did I get mad that day, when I first heard this term "white privilege" being introduced at my predominantly white university in the Christian capital of the Mid-West?
I made the same inaccurate assumption that many people make. I assumed "white privilege" equaled "racist."
I remember feeling like all of a sudden, an identity was being pressed upon me that I had never chosen for myself (it's not like I had asked to be white, after all). I felt like the message being communicated to me that day was "you're a racist and you don't even know it."
There were mutterings around me from other angry, white students, regurgitating opinions they had likely picked up from their parents or other role models. "Here we go again, black people make everything about race." "Why can't they just get over it?"
Maybe that's how you feel when you hear the term "white privilege." It doesn't fit well with the way our white eyes filter the world. Because it feels harsh, I think we're prone to get angry and disregard the message completely. Because I personally have no bitterness, ill feelings, or reasons to treat black people differently than myself, I hate being lumped in with a bunch of less sensitive, backwards thinking individuals.
And so, we lump the term "white privilege" in with everything else we think we know about racism, but miss the point.

Let's talk about privilege
The simple definition of privilege given in Webster's Dictionary is:
"A right or benefit that is given to some people and not to others."
You might say that some people "benefit" from good genes, and seem to eat whatever and whenever they want without gaining weight. Some people are "privileged" to be born into wealthy families where life is easy and things are handed to them rather than worked for. Living in American is a privilege that not everyone enjoys. We benefit every day from the fresh drinking water and reliable electricity that people in third world countries aren't privileged to have. And yet, none of us asked to be born in America or with good genes or into a life of luxury, we just were. In any of these cases, we would humbly admit our privilege and gratefully acknowledge the benefits.
What about the privileges to being white? No one wants to acknowledge those benefits, because to acknowledge them would mean something is wrong. If white privilege really is a thing, then something is still broken.
The hurt and anger in our country has ebbed and flowed in recent months, as part of a grander history of racial tension and injustice. I'm not here to address everything concerning this topic, but if you're reading, I would urge you to stop and listen.
That's where I am.
I know I'm naive and oblivious to many things. I know I haven't witnessed or experienced overt racism first hand, but that doesn't mean it doesn't exist. You might say I've been privileged not to think about it for most of my life. What about you?
Maybe your knee-jerk reaction is to think, "black people are always looking for racism"
This is, sadly, the most common tone to the responses I've heard from other Christians. But you know what? I've heard too many first-hand accounts from black men that I respect, to know they're not just making this stuff up, ya'll!
What White Privilege Means to Me
For me personally, white privilege is simply; not having to think about race if I don't want to. I can go about most of my days without thinking or adjusting my decisions based on my race. That is a privilege not everyone in America enjoys. How should we then live?
There is little room left for empathy if my narrow understanding of race is based on a few, negative interactions, social media and the news.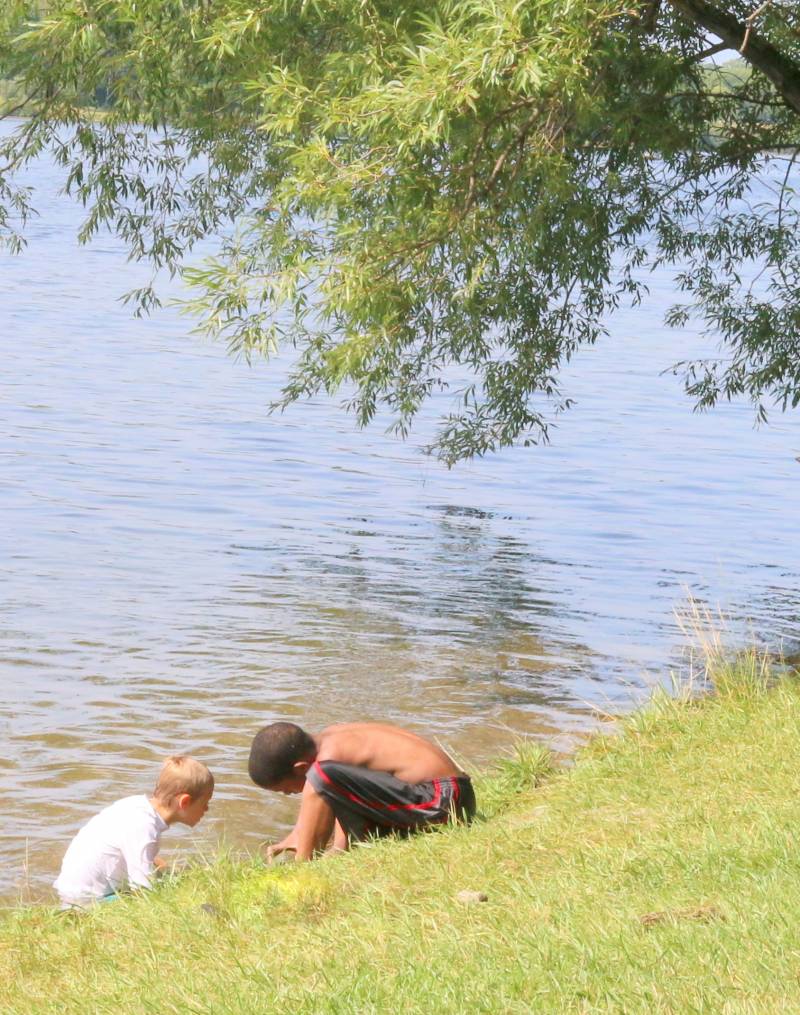 So What Can We Do?
Talk about it

I think a lot of white people, myself included, feel bad starting this conversation. It's awkward, and I somehow feel extra white talking about racial tension. Like, I have no right to even approach this topic. I'm a very calculated person and a rule follower through and through, so it terrifies me to think I might be breaking all the rules right now. I'm completely, utterly afraid I'm  going to offend a whole group of people by writing this post (and no, it's not white people). Am I wording it all OK? Can I say "black?" Is "African American" offensive? These are also questions I've been asked by numerous white people over the course of my life! I have found that a lot of white people feel awkward even acknowledging our differences. Can we just talk about it and learn to appreciate those differences, rather than awkwardly pretend they don't exist? Oh, and if you're black, please let me know if I'm making a complete mess of this!

Step out of your comfort zone

If you live in a predominantly white community, you'll need to go out of your way to educate and involve your family. Seek out places where your family can meet people that are different than you and build authentic relationships with them. I'm thankful my parents did that for our family. I heard a black pastor speak once on the fact that we are all naturally drawn to people that look and act like us. We have to intentionally go out of our way and establish relationships with people that are different, much like Jesus did.

Watch yourself

Negative, racist, or prejudice remarks shouldn't even have a place in your vocabulary, especially not in front of your kids.

Communicate

without

words. We've tried to do this, while our kids are young, in little ways. By purchasing Barbies with different skin colors and watching shows that give people of different ethnicity the leading role, etc. We seek out opportunities for our kids to experience diversity rather than shelter them in a white suburban bubble. You might call it taking affirmative action, but if that word upsets you, just call it 'celebrating diversity!'


Communicate

with

words 

In my opinion, it's never too early to start sharing stories from history of oppression and people that have been treated unjustly. Talk about what was lost and learned through tragic times in history. Children are quick to feel empathy and easily sense when someone is being hurt or treated unfair. Don't lead them on to believe that after the Civil War, everything was good. There have been years and years of brokenness and healing since the abolition of slavery in America, but the work is not done. Teach your kids to stand up for those that are hurting and notice when someone is being treated poorly.

Teach an appreciation for other cultures

This applies to all cultures, heritages, family backgrounds and ethnic customs that differ from your own. Study these things as a family and talk about the ways they aren't bad, just different. There is so much negativity associated with black culture in particular. Quite often, white people will reference what they call the "black lifestyle" as being a mostly negative thing one can choose or not choose to associate with. From hair care to soul food, music and terminology, even I know there are plenty of things worthy of celebrating within African American culture. For one, their Thanksgiving menu sounds amazing! Google it. These are things that may differ from your way of doing them or serve a purpose you don't understand, but they're important and worthy of your respect.

Stop to listen and empathize before getting defensive

Rather than write off the entire "Black Lives Matter" movement because of a few, loud extremists, stop and listen for another perspective. There are real people, legitimately hurting, crying for help and searching for a solution. Will you listen?

Emphasize our equality in Christ and the value of life

God, in His great wisdom and creativity, designed a world full of diversity. We are all created in the image of God, all part of one big family.  This applies to all people, all races and ethnicity, all abilities and chromosome counts, boys and girls, from the moment of conception to the final breath. We are fearfully and wonderfully made. Be sure to celebrate this as a family!
In Christ's family there can be no division into Jew and non-Jew, slave and free, male and female. Among us you are all equal.
Galations 3:28 (MSG)
For you created my inmost being; you knit me together in my mother's womb. I praise you because I am fearfully and wonderfully made; your works are wonderful, I know that full well. My frame was not hidden from you when I was made in the secret place, when I was woven together in the depths of the earth. Your eyes saw my unformed body; all the days ordained for me were written in your book before one of them came to be.
Psalm 139:13-16 (NIV)