Hey! I am so glad you're here
We are the Lemps. Big, blended family of 7, always on the move and almost always together. We're pretty intentional about the activities and extra curricular commitments we take on. Our goal is to fill our kid's lives with rich and diverse experiences, without losing our minds in the process. If it benefits the entire family, we're in! For many years, we've homeschooled to give our schedule extra flexibility for taking trips and breathing room to enjoy every moment while our kids are young.
We are passionate about adoption, foster care and family travel. We love Disney, Legos, the ocean, Netflix, the Great Lakes, camping, road trips, flying cheap on Spirit Airlines, pizza, creating stuff and hikes through the mountains.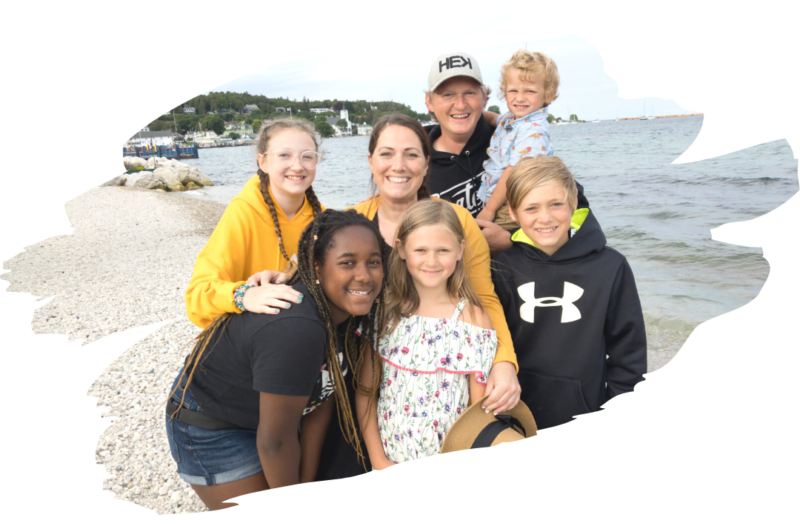 RV Flipping
One of our favorite family projects has been our RV flipping adventures! We purchase disgusting old RV's on Facebook Marketplace and fix them up into functional homes on wheels. We enjoy going on a few adventures before listing and reselling. Watch the video below to find out more!
About the Blog
All Things with Purpose is a creative lifestyle blog that I started in January 2012 as a place to share DIY tutorials, tips, money saving advice and homeschooling resources. It has become so much more than I ever dreamed possible! The purpose of this blog has very much remained the same, with an added emphases on frugal family travel and RV renovating!
Why "All Things" with Purpose?
I believe that there can be so much PURPOSE in the little, ordinary, routine parts of our day, as long as we have priorities in order and we're careful not to let our schedules run us. We were created in the image of a creative, extravagant God, and I find so much joy in creating things that reflect the abundant life we have in Christ.
Can rearranging my furniture or sewing doll clothes really be done with a purpose? Can painting my cabinets or hanging shiplap really be classified as stuff that matters? Since my number one purpose in life is to glorify God and the Bible says "whether you eat or drink or whatever you do, do it all for the glory of God." (1 Corinthians 10:31) then yes, I believe all things can be done with a purpose. These are things that I take delight in and I do them as an expression of the gifts for creativity that God has given me. I also use them as my way of creating an inviting, hospitable home for my family and guests. We host large groups of people in our home on a weekly basis, so I love creating a place they can feel welcomed and relaxed in. I also need to make sure I'm investing in things with eternal value; my kids, my husband, helping those in need, seeking justice for the oppressed. It all comes down to prioritizing. The things I do should honor God and reflect Him, not compete with Him for a place in my heart.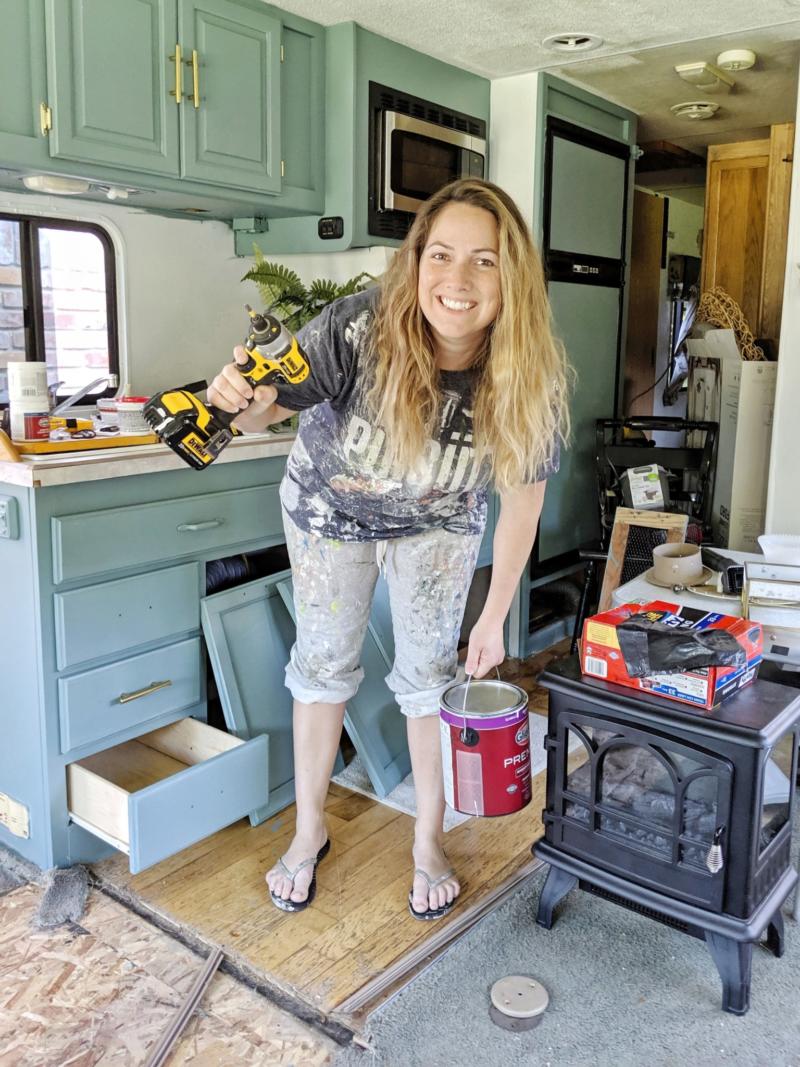 DO STUFF ON PURPOSE
Have you ever reached the end of the day and thought, where did the time go?? Have you ever gone to bed at night with things you wish you had done weighing heavy on your heart? Time, too easily slips away from us, and if we haven't made it a priority to do the stuff we really want to do, the things that really matter wont get done. Things that matter don't happen on accident. Do stuff on purpose!
Do what works for YOUR family
I use this phrase a lot because what works for your family, may stress my family out. What works for us, may totally confuse you guys. What helps me, may discourage you. Stop doing stuff or filling your schedule with things, for the sake of doing things. Pick things that make sense for you and your kids, that are in line with your family's values and individual interests.
More about me
I'm an artist, obsessive DIYer, vintage camper renovator, adventure seeker, Jesus follower, pastor's wife and "second generation" homeschooling mom of 5. I was born and raised a Michigan girl. We currently live in metro Detroit and love it! My husband is from New Jersey (we met in Mexico on a mission trip), so we have family here in the Mid-West and on the East Coast.
My husband and I have been married and in full-time ministry together for almost 15 years. We recently adopted our 4th child and became the legal guardians of an 11 year old. I would looooove to tell you all about it! You could say I've become a little passionate about raising awareness and support for adoption, fostering and orphan care, in all of the various ways that takes place.
If I'm not gutting the insides of an old camper or repainting the walls of our home for the 50th time, you can find me cleaning baby puke off my clothes, playing the uke, throwing back an iced triple shot, or hiding in the dressing room at Target.
Some stuff you should know
I love singing, creating, thrifting and eating.
My husband does all the laundry because it stresses me out.
I have a love/hate relationship with cooking.
I like fast and easy recipes, using healthy, inexpensive ingredients.
I enjoy a good kitchen gadget, I'm partial to Behr paint and diet Dr. Pepper.
I drink black coffee and UNsweetened ice tea.
I'm not a huge chocolate fan.
I have lived all over the state of Michigan and have moved 10 times.
I once ran a half marathon. Now, TV marathons are my jam.
I am an ambivert.
I was a skater in high school.
I have PCOS.
I had 3 c-sections, 2 were emergency, 1 was planned.
I knew 3 painful years of infertility and my heart aches for those that are hurting today.
We were advised by a Doctor to abort our third child because of birth defects they thought were possible… spoiler alert: she is perfect!
I was homeschooled from Kindergarten through high school.
I grew up in church and have suffered a lot of hurt by the church, but remain head over heals in love with the dysfunctional family of God.
Contrary to popular opinion, I hate the process of painting, but LOVE the end results.
I'll try to DIY anything if it will save money!
If I don't know how to do something, I google it, and when all else fails, use spray paint!
I'm horrible at keeping in touch with friends and planing birthday parties.
For a more exhaustive list of things I generally stink at, go here.