Basic Dress Pattern
This is a great, basic dress pattern that will fit your 18″ American Girl Doll! It is versatile, simply because it can be used to create the look of so many different styles! Use specific colors to create the look of your favorite Disney Princess, use glittery red fabric to make a holiday dress, add ribbon to the hem or embellish it with sequins. It is easy enough for the beginner seamstress or first-time sewer! This pattern includes a long and a short version of the dress.
Striped Neapolitan Dress
I also created a slightly more advanced version of this basic pattern. This pattern includes video instructions and some advanced sewing skills like pressing seams. The pattern itself is the same, which just a couple minor changes.
Find instructions for the striped Neapolitan dress HERE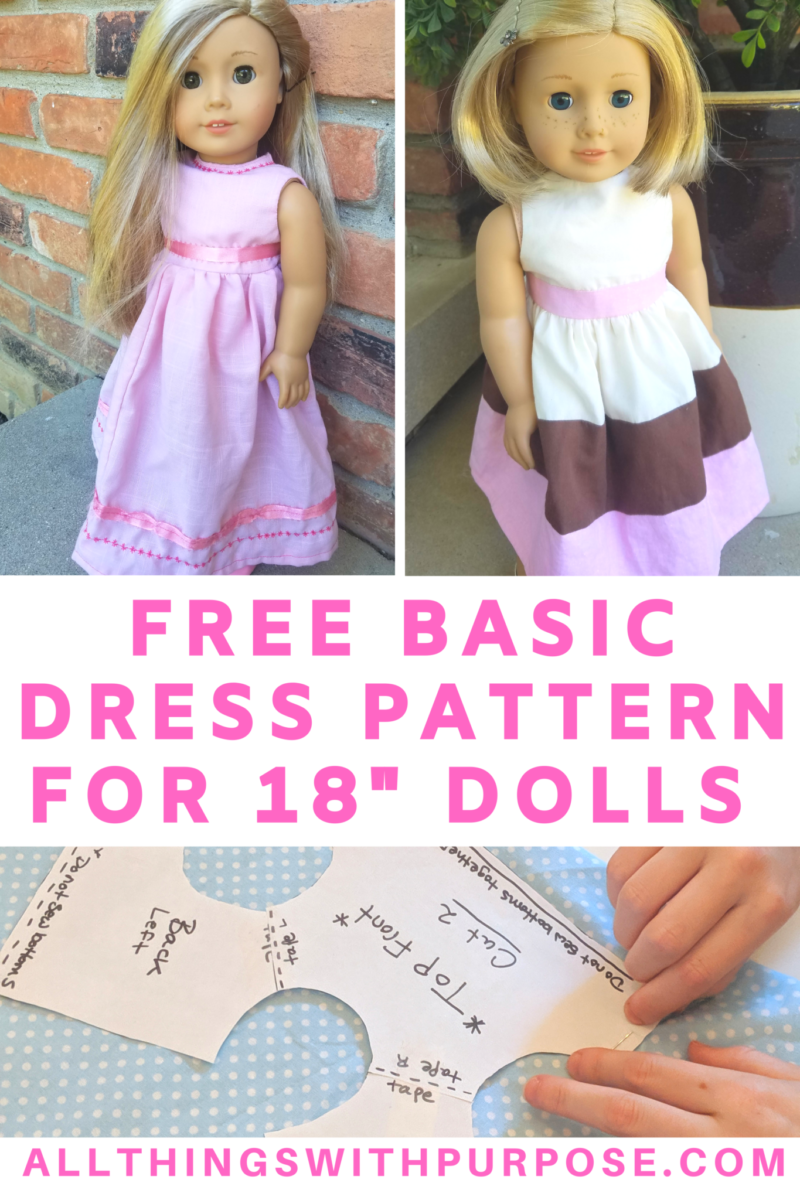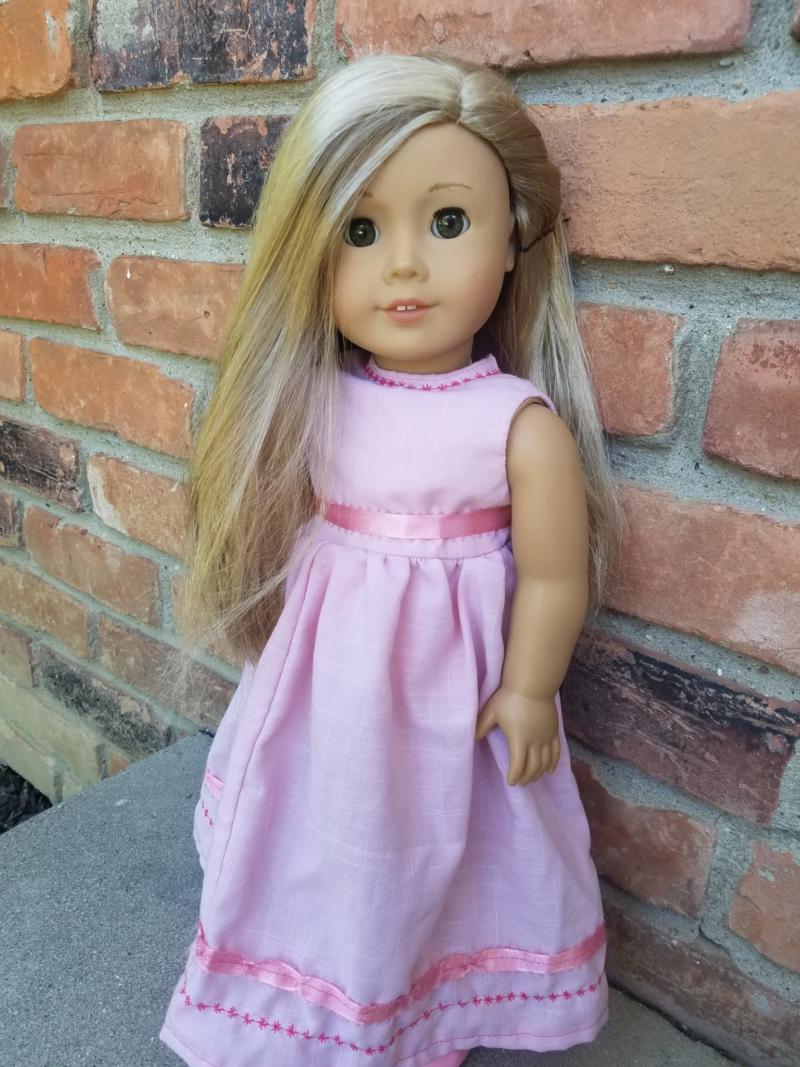 How to Access This Printable
This printable is available for free in my member area! Subscribe below for instant access to this one, and many more! If you are signing in for the first time, you will be asked to provide an email address and to create a password. Feel free to email me with any qustions!

Instructions
Instructions for this dress are included in the pattern as well. The pattern already factors in a 1/4″ seam allowance. I created this pattern to be as simple as possible. Because of this, I skipped fancy back closures or zippers. Simply leave the back open and close with a ribbon or belt! Here are a few of the steps to help you get started.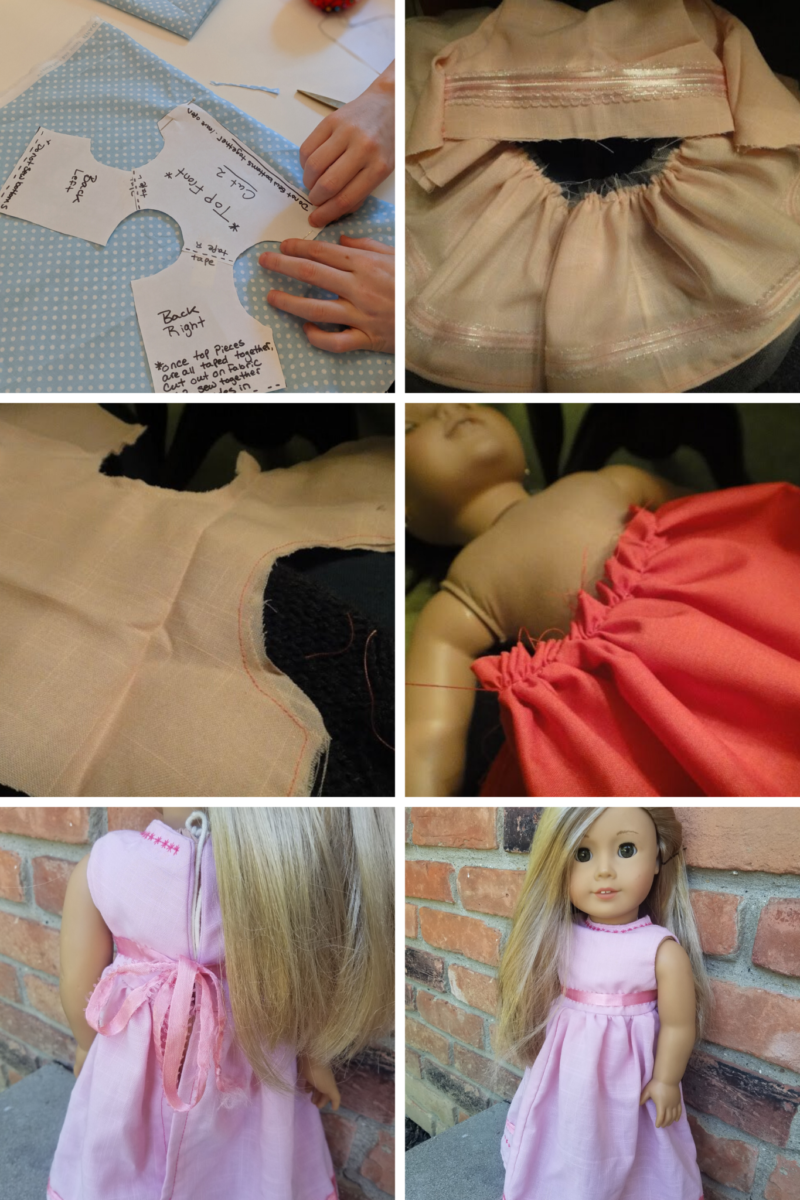 The Top
Cut 2 top pieces. Position pieces with right sides facing together. Sew all the way around, leaving the bottom open so you can turn it right side out. After turning it right side out, sew under arm areas together, then flip so the seem is now on the inside. This is probably the easiest part.
The Bottom
Once the top is done, gather the bottom so it matches up in width from one side of the top to the other (one side of the back opening to the other). Line bottom up with the top so right sides are facing in and each side of the bottom lines up with the top to create an opening all the way down the back of the dress. Sew together top and bottom, with right sides facing together, and bottom flipped up over the top, so that after you sew it together, you open it up and the seems will be hidden!
Putting it all together
Since this is a very basic pattern, I am trying to provide basic instructions. You may want to check YouTube for beginner sewing lessons if this concept does not make sense. You may also want to go to
THIS POST
to
find a video that give step-by-step instructions
for the Neapolitan dress, which is very similar to this pattern.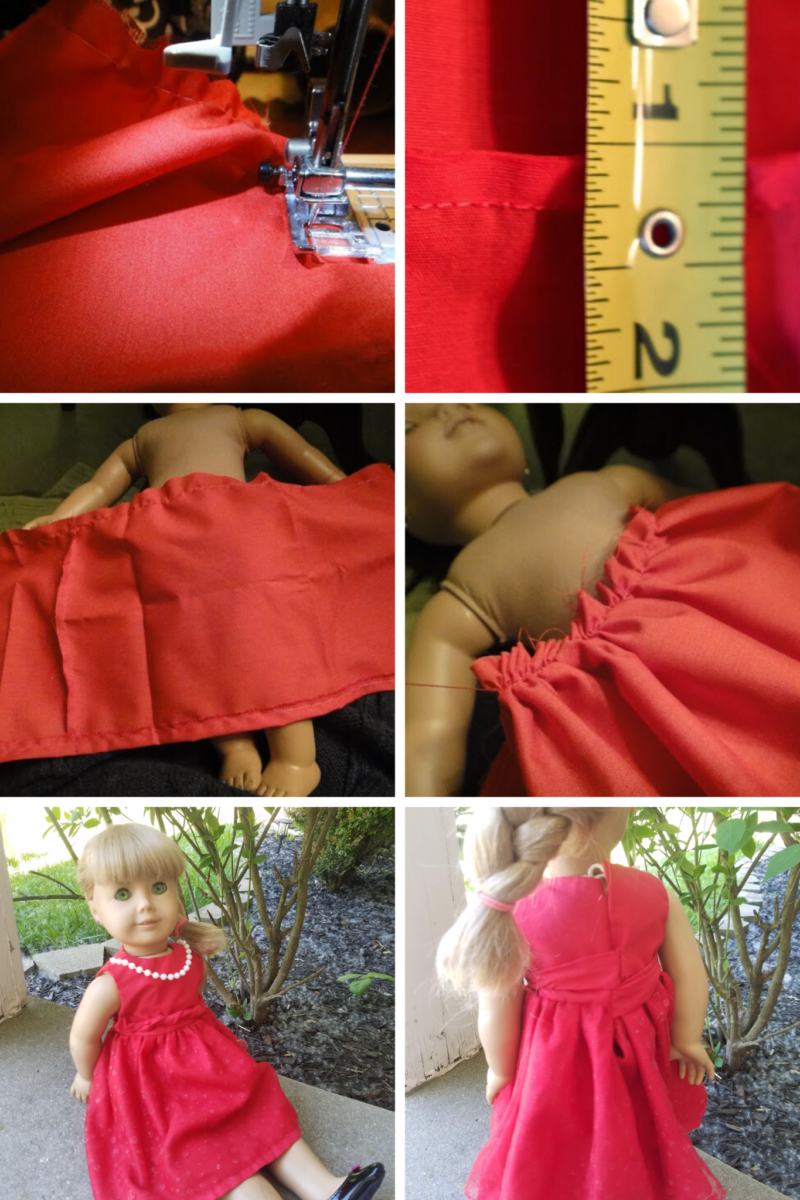 Pin-It!