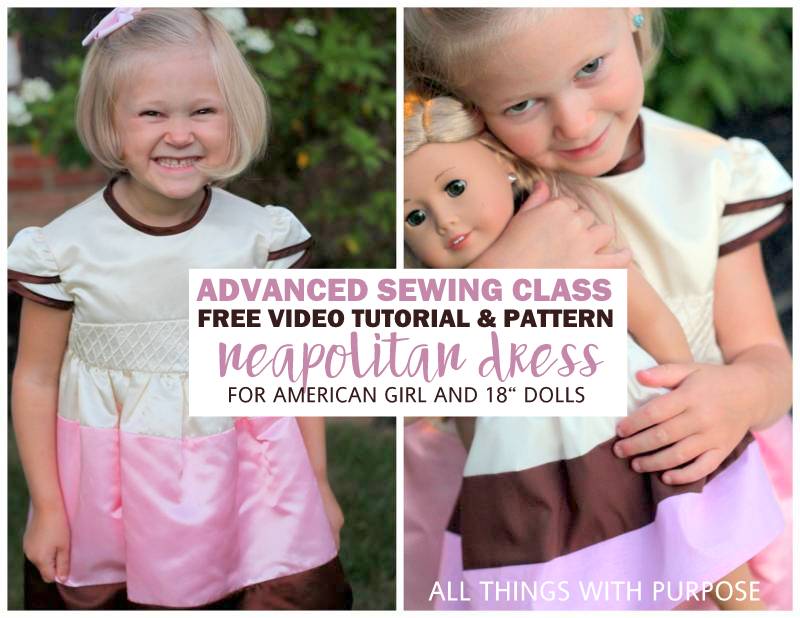 We had so much fun putting this video together to highlight some advanced sewing skills! Julia created an 18″ American Girl Doll dress pattern inspired by this beautiful, Neapolitan dress pictured above, and we'd love to have you sew it with us. We originally released this video as part of a paid, sewing class membership and pattern set. It is now available to you for FREE!
In this ADVANCED SEWING CLASS, you will learn:
The art of pressing seams
Stitching in the ditch to create a professional looking neckline
Gathering a skirt
Creating a beautiful lining so the inside of the dress looks as good as the outside
Attaching a Velcro closure
Clipping the curve and trimming seams
Hemming
And more!
Julia and her mom worked skillfully at creating this adorable dress for her daughter. Down to every last stitch, the detail on it is exquisite. From the waffle cone inspired needle work along the waist, to the tulip sleeves and beautifully lined inside, it is a truly couture, heirloom quality garment.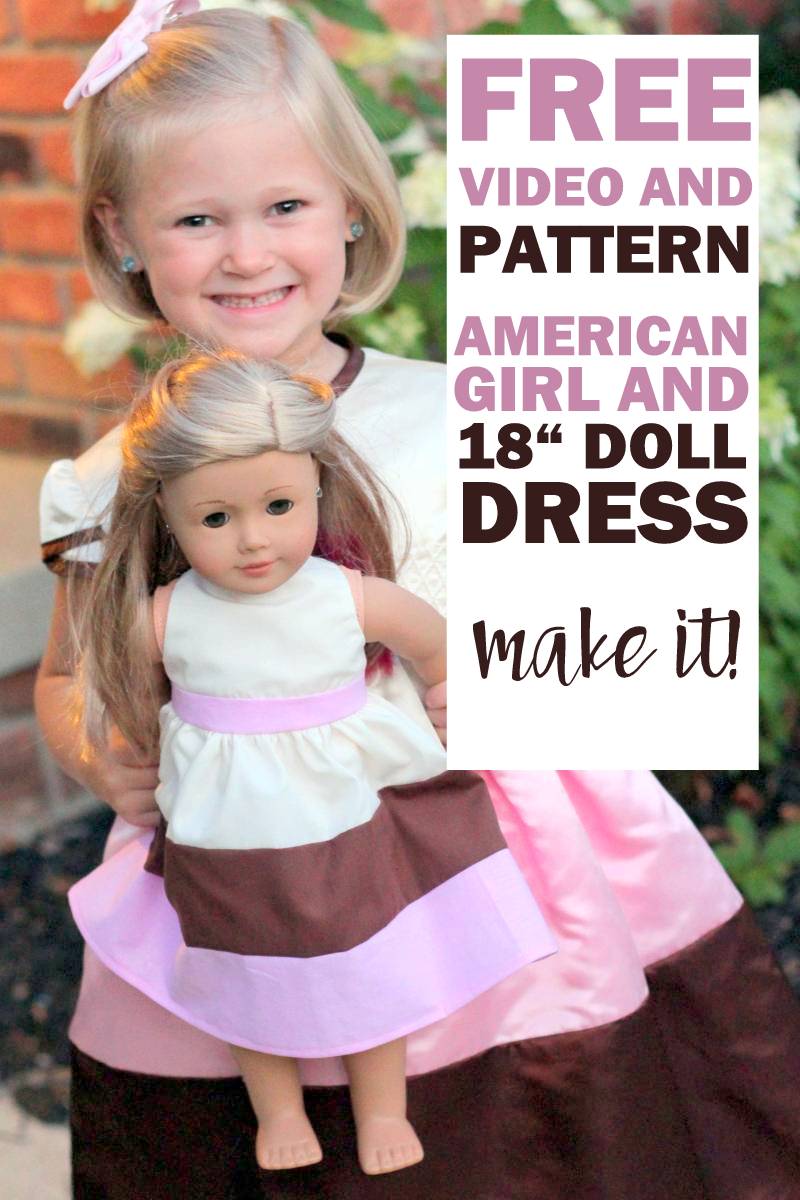 VIDEO TUTORIAL
Watch the instructional video here and follow the link below to find the pattern you will need.
PATTERN
This free pattern, along with MANY more is available in my printables archive. Simply "sign-in" below for instant access.