Some amazing people have contributed their creativity and writing at All Things with Purpose
Current Contributors:

Julia Forshee
Read all of Julia's posts: HERE
Julia has a degree in finance from Cedarville University and spent several successful years in banking and business ownership before choosing to be a stay at home mom! It has taken me time to adjust to being home with kids and not being part of the workforce, but it is so rewarding.

Natalie Lemp
Read all of Natalie's posts: HERE
Natalie is 11 years old, in 7th grade and just happens to be Sarah's oldest daughter! Natalie plays the piano and loves to write. She is a pro at keeping her younger siblings out of trouble, creating personality quizzes and organizing her room. Her favorite animal is the ostrich and her favorite musical artists are NF, KB and Lauren Daigle. When she has free time, you'll find her playing Minecraft, making videos or baking cookies! Natalie wants to be an author or a famous YouTuber when she grows up.

Becky Owens
Read all of Becky's posts: HERE
Mother to four, Becky has a degree in communication arts from Cornerstone University. A homeschooling graduate herself, she is now homeschooling her own kids and they're not even that awkward! Becky is married to Peter, an Army Chaplain in the Michigan National Guard. Becky enjoys living in Metro Detroit with her family. Fun fact: Becky is Sarah's super cool younger sister!
Past Contributors:
Briana Bashaw-Wood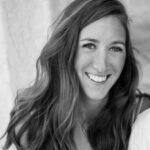 Breanna Bertolini
Corinna Henderson
Stacy Sheckell
Noelle Juday
 Mandy Pausley
pausleylandadventures.blogspot.com
Want to join the team?
Apply here!