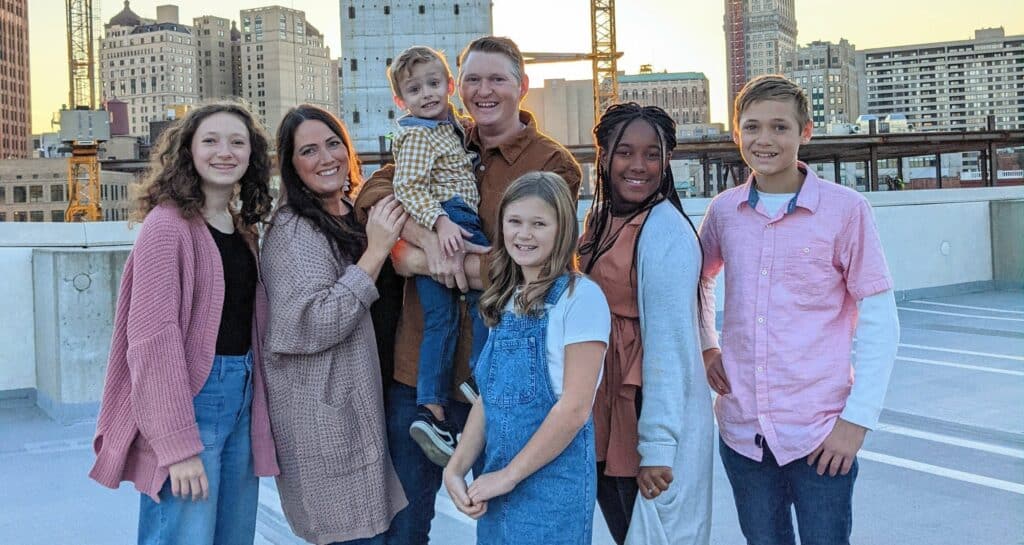 Meet Jay and Sarah
Jay grew up in Hackettstown, New Jersey. He attended public school through 10th grade before transferring to a Christian high school. Jay earned his B.A. in Bible and Youth Pastoral Ministries from Baptist Bible College in Clarks Summit, PA (now Clarks Summit University). Jay plays the guitar, drums and the trumpet. He began serving as a student leader within his youth group while his parents oversaw the youth ministry. Jay felt called at a young age into full-time ministry. He made the decision to major in youth pastoral ministry while at college.
Sarah grew up as a Pastor's kid, living all over the state of Michigan. She was homeschooled through high school before attending Cornerstone University in Grand Rapids, MI. Sarah spent a year at Cornerstone before transferring out to BBC where Jay was enrolled. There, they got engaged and she moved home for the second semester to finish her Associates degree through Liberty University's distance learning program. Sarah plays the guitar and ukulele. She runs a successful travel blog and renovates RVs, homeschools the kids and is actively involved in church ministries.
Jay and Sarah met in Mexico in 1998 on a missions trip. Jay's church from NJ and Sarah's church from MI, along with many others, joined a local missionary during the Summer to help run VBS, complete construction projects and run medical clinics with a team of doctors. Their churches returned to work together for several years, and Jay and Sarah stayed in contact via email and AOL Instant Messenger. Jay eventually moved to MI to intern under Sarah's dad as a Youth Pastor. They were married in 2003 and started full-time ministry together in Saginaw, MI.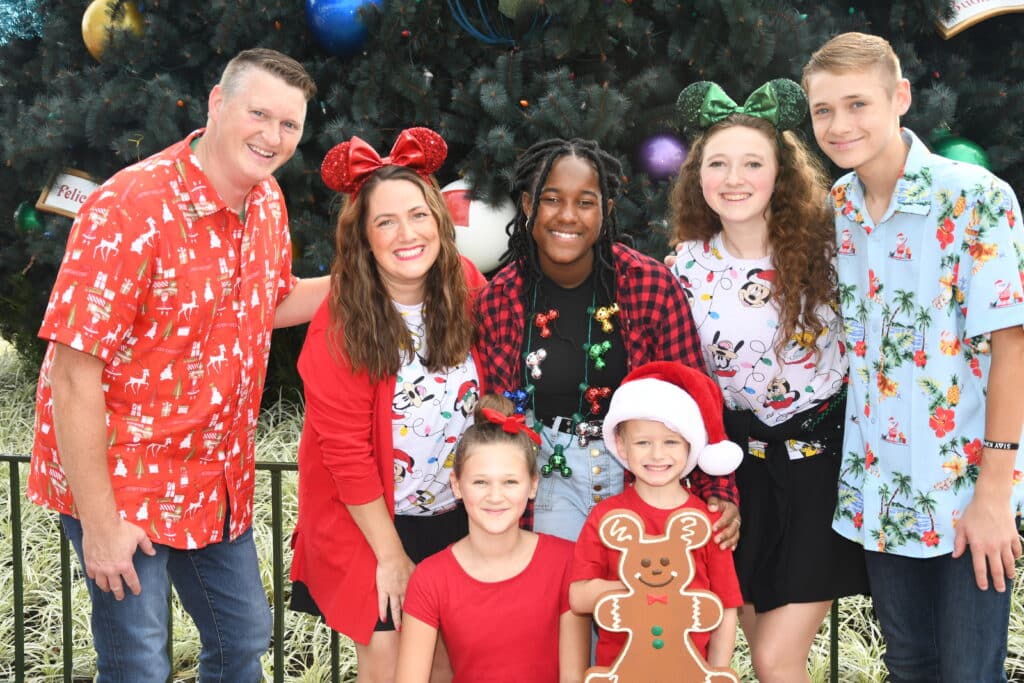 The Family
Jay and Sarah have 5 kids through birth and adoption; Natalie (16), Carissa (15), Taylor (14), Olivia (12), and Asher (5). They have done a combination of homeschooling, public school and dual enrollment based on each child's needs and situation. Currently, they are all homeschooled through Florida Virtual.
Where you can find us
Where Are We Now?
We started praying about the possibility of a move in 2020. We had lived in a parsonage for years while in Metro Detroit, but we felt a growing burden to purchase a home, not really knowing where. Florida made sense because we visited frequently and thought it would be a great place to invest in a vacation home. As time went on, we felt God leading us here full-time. We didn't have a clear direction, other than it being time to step away from our ministry in Michigan. We closed on our home in Apopka, FL in 2021. In 2022 we said our final, tearful goodbyes to our church family in Michigan and took a huge leap of faith. There is much more to our story that won't fit here in this brief summary, but we'd be happy to share it over coffee! Currently, we are waiting on God's direction as we seek to find a new church home where we can serve and find community.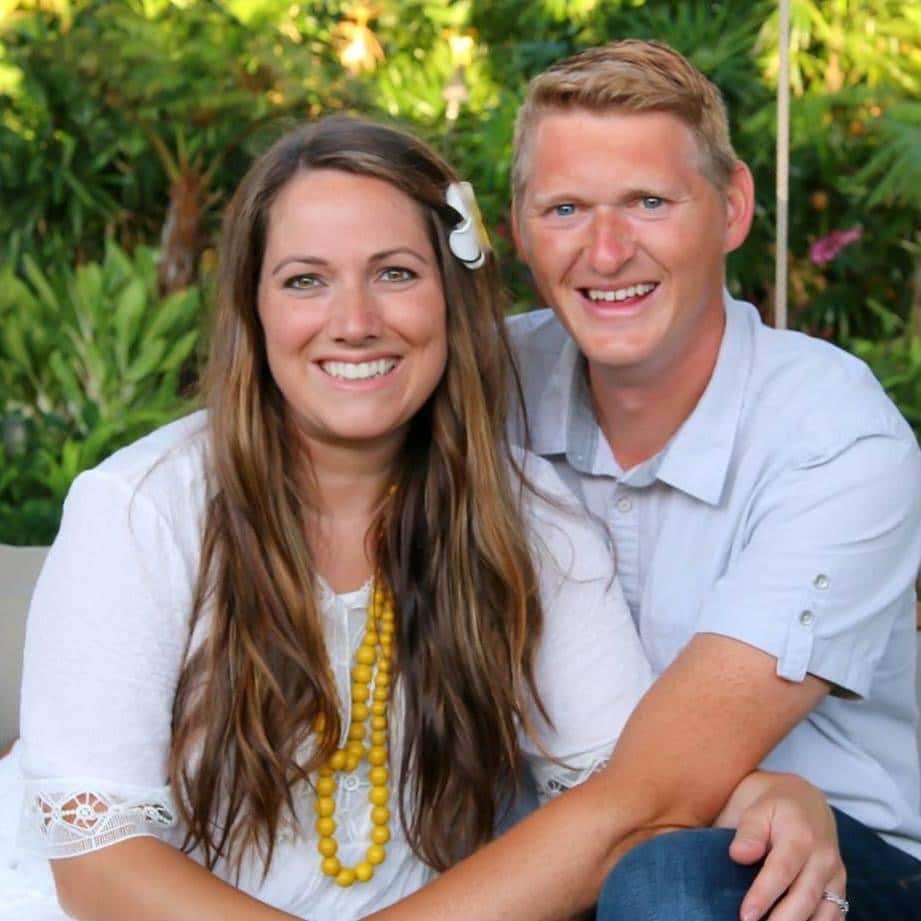 Sarah's Business
Sarah started All Things with Purpose LLC in 2012. All Things with Purpose is a travel and DIY blog turned RV renovation community. Sarah designs and manages the website, and renovates RVs on the side.
Degree/Certification/Training
B.A. Bible and Youth Pastoral Ministries, 2003 (Clarks Summit University, PA)
Licensed by Grace Baptist Church (Saginaw, MI)
20 years in full-time ministry
Ministry Work Experiences:
Emmanuel Bible Church – Schooleys Mountain, NJ (volunteer youth leader)
Baptist Bible College – RA
Beaverton Baptist Church Beaverton, MI 2001-2003
Grace Baptist Church Saginaw, MI 2003-2007

Youth and Music Pastor (full-time position)

Faith Bible Church Livonia, MI 2007- 2022

Pastor of Music and Student Ministries (full-time position)
Overseas a team of volunteer youth leaders, provides training and organization
Plans weekly in-person youth group meetings for middle school and high school, games and lesson time
Plans weekly online youth group meetings
Overseas volunteer audio/video team, purchases and upgrades equipment when necessary
Creates weekly Pro Presenter program for Sunday service
Plans and prepares music for Sunday worship service
Leads worship music on Sunday mornings
Overseas a team of musicians
Plans for Summer camp
Fundraising
Professional Skills:
Worship leading (vocals, guitar)
Sharing God's Word with adults and students
Pro Presenter 7, Microsoft Office
ATEM Mini Pro
PTZ cameras
Restream
Facebook Business and YouTube
Occasional Ninja-like skills
Personal Strengths
Interpersonal communication
Relational ministry
Detail oriented and organized
Facilitating and directing projects
Favorite color: Blue
Sports team: University of Michigan, Buccaneers
Favorite show/movie: The Office, Parks and Rec
Favorite band/artist: Lecrae, Andy Mineo, Anberlin, Elevation Worship, Jimmy Eat World, Riverdance, show tunes, literally anything and everything!
Favorite author: David Platt, John Piper, Tim Keller
Favorite food: Movie theater/Disney popcorn
Favorite place: Maui
Favorite verse: Hebrews 11:6

The Lemp family prerecorded services during quarantine to premier on Facebook every Sunday. When the rest of the worship team was on lockdown at home, our kids stepped in to help lead!
Sarah Lemp
Sarah is a content creator at allthingswithpurpose.com where she blogs about family travel on a budget, DIY and RV renovations. She has partnered with brands like Disney, Lego, Facebook, Behr and HGTV. Sarah has experience with church social media management, production, stage design, singing and worship leading.
Degree
A.A. General Studies (Liberty University)
Ministry Work Experiences:
Beaverton Baptist Church

Youth leader
Worship leader (guitar, vocals)

Grace Baptist Church

Youth leader
Worship leader (guitar, vocals)

Faith Bible Church

Children ministry director
Worship leader (guitar, vocals)
Social media manager
Photography
Stage design
Professional Skills:
Worship leading (vocals, guitar)
Microsoft Office
Restream
Facebook Business, Instgram and YouTube
Web design, WordPress, graphic design
Photography, videography (DSLR, PTZ)
Premiere Pro, Photoshop, Lightroom
Interior Design
Construction/renovation experience
Personal Strengths
Creatively working with a small budget
Problem solving
Recruiting volunteers, facilitating programs, organizing events
Bringing a vision to life, executing it from start to finish
Favorite color: Pink and teal
Favorite sports team: I just hope everyone has fun
Favorite show/movie: This is Us, The Office
Favorite band/artist: Andy Mineo, Shane and Shane, Sovereign Grace Music, Maverick City
Favorite author: Scott Sauls, Jess Connolly, Jemar Tisby, Sally Lloyd-Jones
Favorite food: Pizza
Favorite place: Disney World
Favorite verse: Romans 8:28
2020
When Michigan went into lockdown in March of 2020, our church went completely virtual for almost 3 months. Having never streamed our services online before, we had a lot to learn. The first week, we ran our lyrics on a TV sitting in front of us on the floor and streamed to Facebook using a cellphone. The cellphone ran off of the church's WIFI and picked up our audio from the main speakers, but was not hardwired in. We now have multiple PTZ cameras, an ATEM Mini Pro, upgraded internet service, Restream software, upgraded lighting and audio equipment, and an expanded team running audio, video, and Pro Presenter 7.
For the first couple months, services were prerecorded because we didn't have the equipment to stream well. Everyone on our worship team was quarantining at home, so our kids stepped in to lead worship every week. Sarah recorded everything and spent hours in post production, producing the entire service so that it flowed naturally and kept our church family engaged. 2020 was challenging, but we picked up a lot of new skills.

A behind the scenes video Sarah made to share with our church family, at the very beginning of quarantine, before we had purchased any upgraded equipment!
Values
As a family unit and a ministry team, these are things that we value and are especially passionate about:
Worship through music – we love to worship together as a family and as a church family.
Character matters – more than degrees, good grades, charm, personality or power. Godly character matters more. We value empathy, humility, transparency and honesty.
Young people are an important part of the church – we believe that youth are not the future church, they are very much a part of the church today. Working with youth is our heartbeat and we don't view the role of a Youth Pastor or youth leader as a "stepping stone to bigger and better things."
Multi-ethnicity – we long to see the local church become a better representation of the diverse family of God.
Church priority – church involvement is a priority for our family and comes before most other commitments.
Community focused – we don't want to live in a bubble. We intentionally choose activities that expose our kids to people from different walks of life, build friendships within our neighborhood, and provide opportunities for sharing the gospel.
Margin with our time – we try to be careful not to over-commit ourselves or sign our kids up for too many extra curriculars. We seek out things that involve everyone rather than run in every direction. We want to leave room in our schedule for things to go wrong, meeting needs, fun, and rest.
Family travel – we think more families should get away together. We're especially convinced of the team-building power of camping!
Statement of Faith
In essential beliefs – we have UNITY
In non-essential beliefs – we have LIBERTY
In all our beliefs – we show CHARITY
---
THE ESSENTIALS WE BELIEVE
The Word of God
We believe that the Bible is the Word of God, fully inspired and without error in the original manuscripts, written under the inspiration of the Holy Spirit, and that it has supreme authority in all matters of faith and conduct.
II Timothy 3:16 – II Peter 1:20-21 – Mark 13:31 – John 8:31-32 – John 20:31 – Acts 20:32
The Trinity
We believe that there is one living and true God, eternally existing in three person; that these are equal in every divine perfection, and that they execute distinct but harmonious offices in the work of creation, providence and redemption.
Genesis 1:1,26 – John 1:1,3 – Matthew 28:19 – John 4:24 – Romans 1:19-20 – Ephesians 4:5-6
God the Father
We believe in God, the Father, an infinite, personal spirit, perfect in holiness, wisdom, power and love. We believe that He concerns Himself mercifully in the affairs of each person, that He hears and answers prayer, and that He saves from sin and death all who come to Him through Jesus Christ.
Luke 10:21-22 – Matthew 23:9 – John 3:16; 6:27 – Romans 1:7 – I Timothy 1:1-2; 2:5-6 – I Peter 1:3 – Revelation 1:6
Jesus Christ
We believe in Jesus Christ, God's only begotten Son, conceived by the Holy Spirit. We believe in His virgin birth, sinless life, miracles, and teachings. We believe in His substitutionary atoning death, bodily resurrection, ascension into heaven, perpetual intercession for His people, and personal visible return to earth.
Matthew 1:18-25 – Luke 1:26-38 – John 1:1; 20:28 – Romans 9:5; 8:32 – II Corinthians 5:21 – I Peter 2:21-23 – John 20:30, 31 – Matthew 20:28 – Ephesians 1:4 – Acts 1:11 – Romans 5:6-8; 6:9,10 – Hebrews 7:25 – Hebrews 9:28 – I Timothy 3:16
The Holy Spirit
We believe in the Holy Spirit who came forth from the Father and Son to convict the world of sin, righteousness, and judgment, and to regenerate, sanctify, and empower all who believe in Jesus Christ. We believe that the Holy Spirit indwells every believer in Christ, and that He is an abiding helper, teacher and guide.
John 14:16,17,26; 15:26,27 – John 16:9-14 – Romans 8:9 – I Corinthians 3:16; 6:19 – Galatians 5:22-26
Regeneration
We believe that all people are sinners by nature and by choice and are, therefore, under condemnation. We believe that those who repent of their sins and trust in Jesus Christ as Savior are regenerated by the Holy Spirit.
Genesis. 1:26; 5:2 – Genesis 3:1-24 – Genesis 2:17; 3:19 – Eccl. 2:11 – John 3:14; 5:24 – John 5:30; 7:13; 8:12; 10:26 – Romans 9:22 – II Thessalonians 1:9 – Rev. 19:3,20; 20:10;14,15; 21:18 – Psalm 51:7 – Jeremiah 17:9 – James 1:14 – Romans 3:19; 5:19 – Proverbs 28:13 – I John 1:9 – John 3:16 – John 1:13 – II Corinthians 5:17 – Romans 8:1
The Church
We believe in the universal church, a living spiritual body of which Christ is the head and all regenerated persons are members. We believe in the local church, consisting of a company of believers in Jesus Christ, baptized on a credible profession of faith, and associated for worship, work, and fellowship. We believe that God has laid upon the members of the local church the primary task of giving the gospel of Jesus Christ to a lost world.
Ephesians 2:19-22 – Acts 1:8 – Ephesians 5:19-21 – Acts 2:42 – Hebrews 10:23-25
Christian Conduct
We believe that a Christian should live for the glory of God and the well-being of his fellow men; that his conduct should be blameless before the world; that he should be a faithful steward of his possessions; and that he should seek to realize for himself and others the full stature of maturity in Christ.
I Corinthians 10:31 – Romans 12:1-3 – Hebrews 12:1-2 – John 14:15,23-24 – I John 2:3-6 – II Corinthians 9:6-9 – I Corinthians 4:2 – Col. 1:9-10
The Ordinances
We believe that the Lord Jesus Christ has committed two ordinances to the local church, baptism and the Lord's Supper. We believe that Christian baptism is the immersion of the believer in water into the name of the triune God. We believe that the Lord's Supper was instituted by Christ for commemoration of His death. We believe that these two ordinances should be observed and administered until the return of the Lord Jesus Christ.
Matthew 28:18-20 – Romans 6:3-5 – I Corinthians 11:23-26
Religious Liberty
We believe that every human being has direct relations with God, and is responsible to God alone in all matters of faith; that each church is independent and must be free from interference by any ecclesiastical or political authority; that therefore Church and State must be kept separate as having different functions, each fulfilling its duties free from dictation or patronage of the other.
I Timothy 2:5 – Romans 14:7-9,12
The Last Things
We believe in the personal and visible return of the Lord Jesus Christ to earth and the establishment of His kingdom. We believe in the resurrection of the body, the final judgement, the eternal felicity of the righteous and the endless suffering of the wicked.
Matthew 16:27 – Mark 14:62 – John 14:3 – Acts 1:11 – Phil. 3:20 – I Thessalonians 4:15 – II Timothy 4:1 – Titus 2:13 – I Corinthians 4:5 – I Corinthians 15:1-58 – II Thessalonians 1:7-10 – Revelation 20:4-6,11-15
The Family
God has ordained the family as the foundational institution of human society. It is composed of persons related to one another by marriage, blood, or adoption. Marriage is the uniting of one man and one woman in covenant commitment for a lifetime. It is God's unique gift to reveal the union between Christ and His church and to provide for the man and the woman in marriage the framework for intimate companionship, the channel of sexual expression according to biblical standards, and the means for procreation of the human race. The husband and wife are of equal worth before God, since both are created in God's image. God's Word indicates how husbands and wives should relate to one another in the home. Ephesians 5:21 states that Christians should "submit to one another out of reverence for Christ." Mutual submission means that Christian husbands and wives must respect and honor one another, acknowledge one another's gifts, mobilize one another's strengths and build one another up. A husband is to love his wife as Christ loved the church. and a wife is to submit herself graciously to the servant leadership of her husband even as the church willingly submits to the headship of Christ. Children, from the moment of conception, are a blessing and heritage from the Lord. Parents are to endeavor to bring up their children in the instruction and training of the Lord, and by teaching God's Word and a consistent lifestyle example to seek their salvation and growth in grace and godly wisdom. Children are to honor and obey their parents.
Genesis 1:26-28; 2:15-25; 3:1-20 – Exodus 20:12 – Deuteronomy 6:4-9 – Joshua 24:15 – 1 Samuel 1:26-28 – Psalms 51:5; 78:1-8; 127; 128; 139:13-16 – Proverbs 1:8; 5:15-20; 6:20-22; 12:4; 13:24; 14:1; 17:6; 18:22; 22:6,15; 23:13-14; 24:3; 29:15,17; 31:10-31 – Ecclesiastes 4:9-12; 9:9 – Malachi 2:14-16 – Matthew 5:31-32; 18:2-5; 19:3-9 – Mark 10:6-12 – Romans 1:18-32 – 1 Corinthians 7:1-16 – Ephesians 5:21-33; 6:1-4 – Colossians 3:18-21 – 1 Timothy 5:8,14 – 2 Timothy 1:3-5 – Titus 2:3-5 – Hebrews 13:4 – 1 Peter 3:1-7.