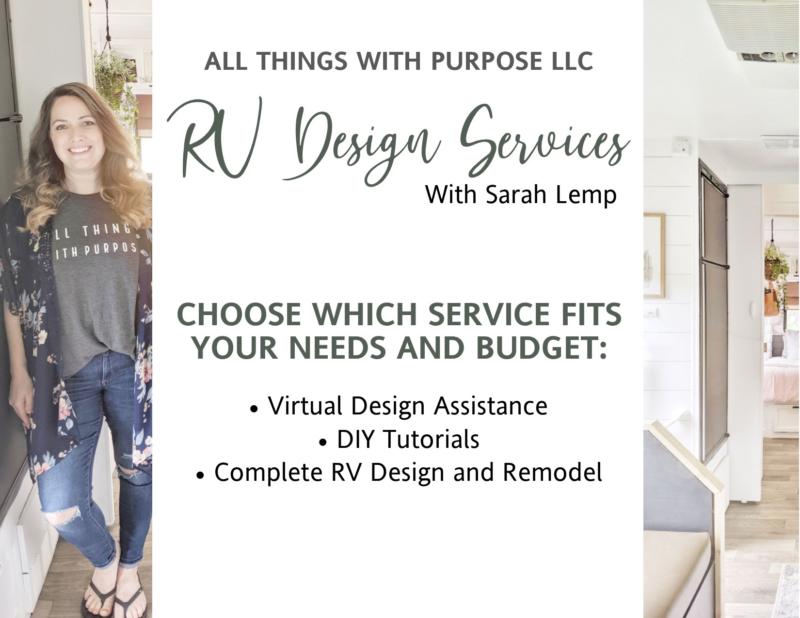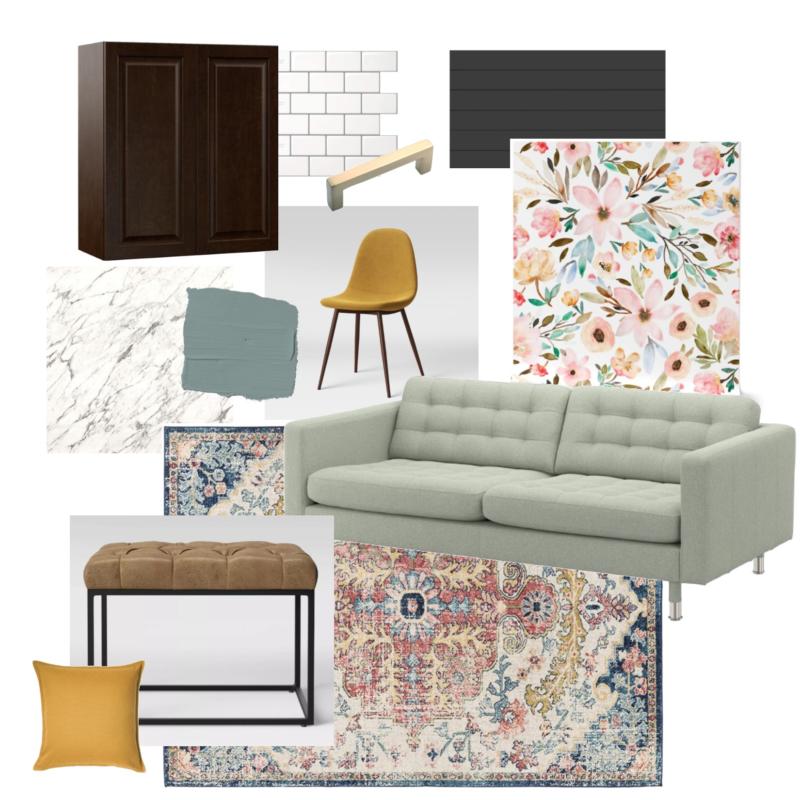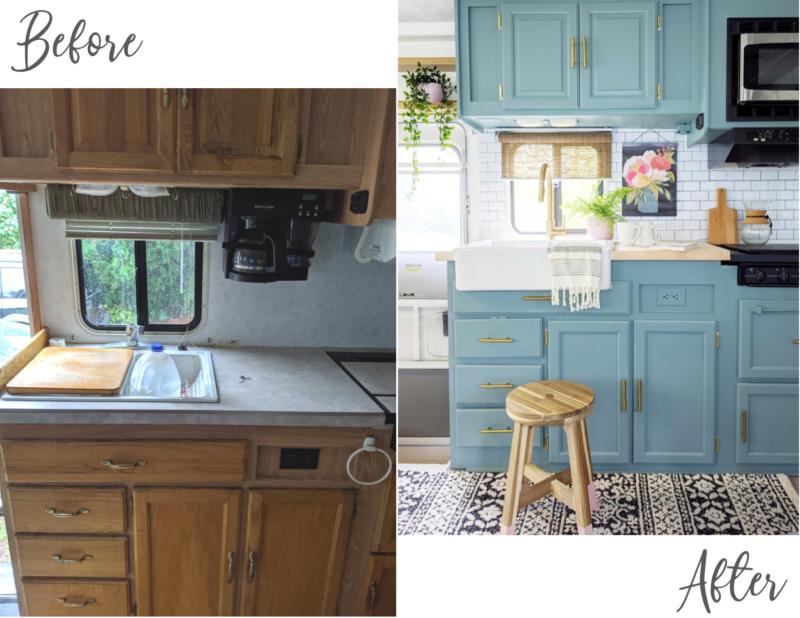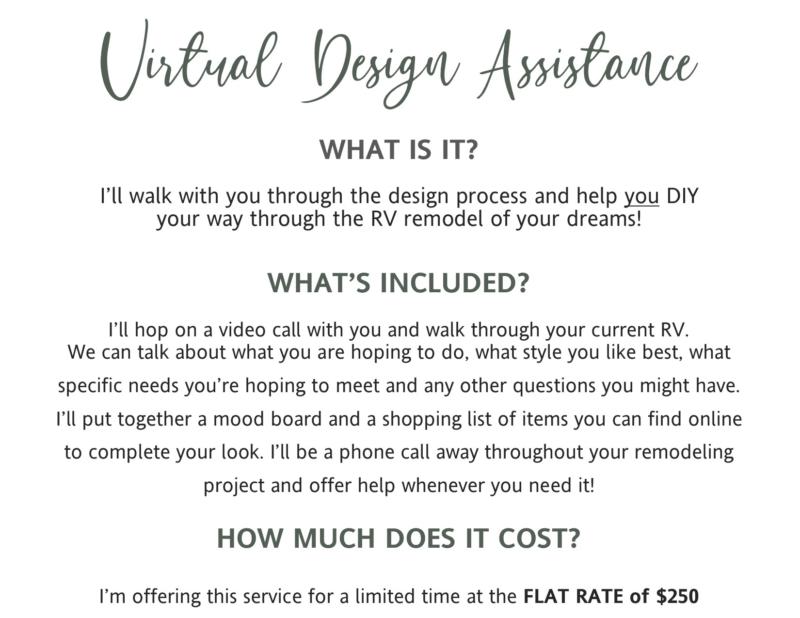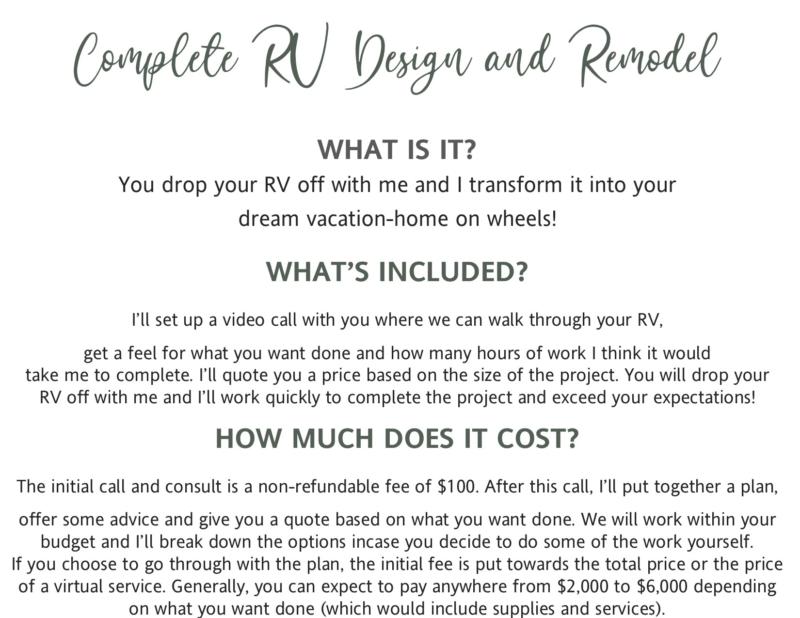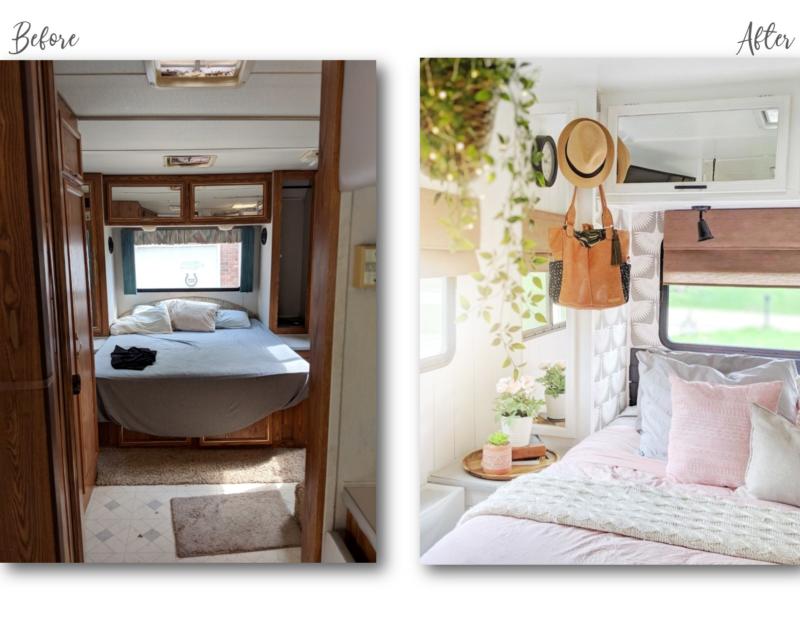 Temporarily Closed
I am not currently accepting new clients.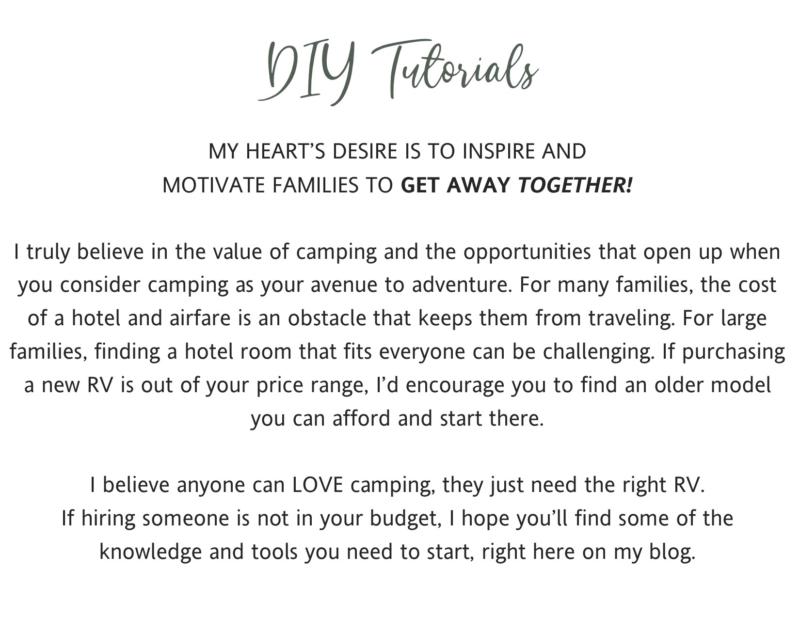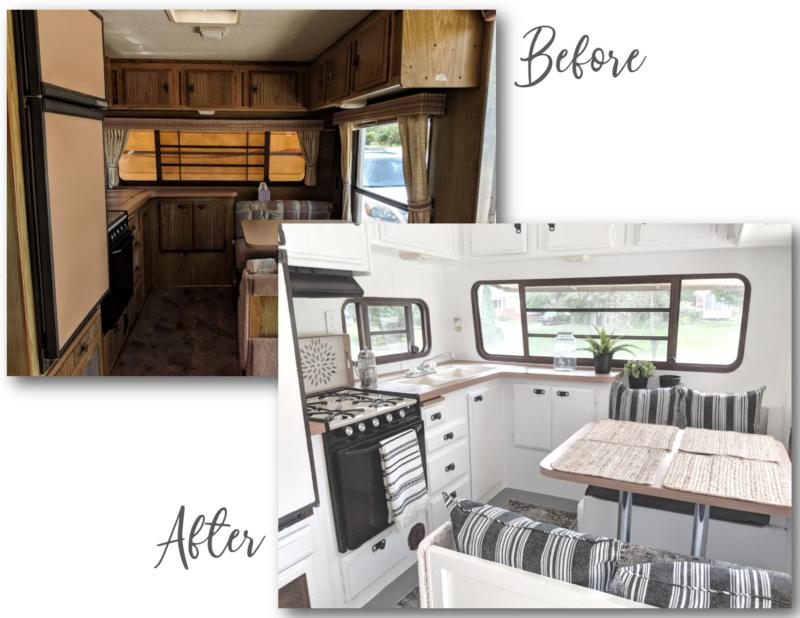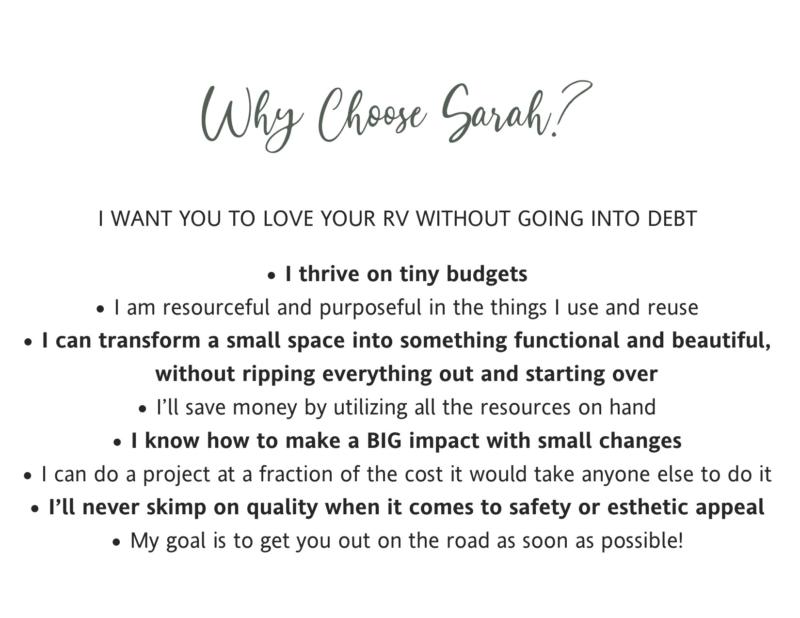 THE FINE PRINT
In an effort to streamline my services, I've decided to focus on the areas where I am most capable and uniquely available. General RV repairs and maintenance can be addressed by most RV service centers and mechanics. I will be offering design services that are specifically tailored to RV living and priced to reflect the uniqueness of an RV project. Before I begin a project, I will expect you to have made any major repairs and sealed any leaks. I will ask that you remove all personal items and supplies.
Here are the services I am prepared to offer: Painting walls, ceilings, floors or cabinets. Installing new light fixtures, wall décor, faux tilework and wallpaper. Switching out cabinet hardware and handles. Hanging new window treatments and selecting new bedding and pillows. Installing new flooring and trim. Installing new toilets, countertops, sinks and faucets. Removing old furniture and replacing with new.
What I won't be offering: Exterior repair, "gutting" and rebuilding, water damage repair, plumbing (other than sink installation), roof repair, engine work, general wiring and generator repair. Removing of walls or showers. General repair work.
Temporarily Closed
I am not currently accepting new clients.