There are so many amazing options for snacks at Universal Studios Orlando Resort, but which ones are the must-tries? Today I am sharing my top 10 favorite snacks at Universal Orlando and where to find them.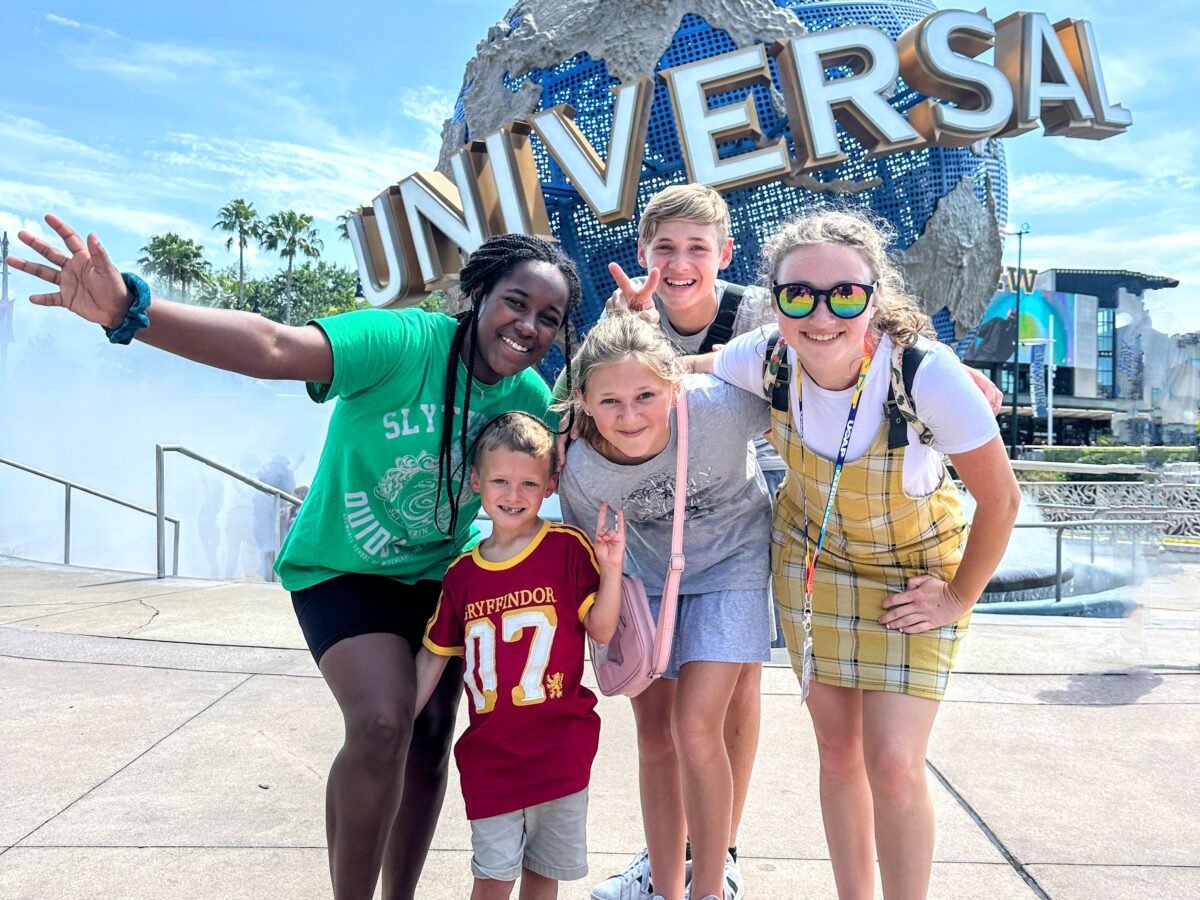 Best Snacks at Universal Orlando
Here are our picks for best snacks at Universal Orlando Resort. These are our go-to and must-try snacks while you're visiting the Universal Studios and Islands of Adventure parks.
Butterbeer: THIS IS A MUST! Butterbeer is a non-alcoholic drink often enjoyed by Harry Potter and the gang and can be found in both Universal Studios and Islands of Adventure parks. It can be served frozen, hot, or cold. In Universal Studios, Butterbeer can be purchased at three locations in Diagon Alley (The Hopping Pot, The Leaky Cauldron, and The Fountain of Fair Fortune. On the Islands of Adventure side, it can be found at The Three Broomsticks, Hog's Head, and at street carts
Ocean Attack drink: This famous cocktail with a show can be found at Chez Alcatraz in Universal Studios. You can also order it without alcohol, but have your camera ready either way! This Jaws themed sweet drink is garnished with shark gummy candy. Extra points if the famous, Merph is your bartender!
Pumpkin Juice: As weird as it sounds, it tastes amazing. I describe it as tasting like fall with its spices. It can be found in Diagon Alley and at Hogsmeade at the same places, Butterbeer can be found!
Crepes: You can pick up either sweet or savory crepes that are great while on the go! These tasty treats can be found in Universal Studios at the Central Park crepe cart near Hollywood Blvd and the entrance to Springfield.
Butterbeer Ice Cream: This is Butterbeer, but for the hot Florida summers! It can be found in Diagon Alley at Florean Fortescue's Ice Cream Parlor on the Universal Studios side.
Lard Lad Donuts: These giant tasty treats can be found in Springfield or the 'Simpson's area' of Universal Studios.
Voodoo Donuts: This iconic donut shop with the pink boxes is located in City Walk. You'll want to sample one of each of these huge donut creations. Don't forget to snap a picture in the chair out front!
Green Eggs and Ham: Don't miss out on your opportunity to try Green Eggs and Ham or Who Hash from the Green Eggs and Ham Café in Islands of Adventure.
Chocolate Croissant: This tasty treat can be found at the Today Café in Universal Studios or the Croissant Moon Bakery in Islands of Adventure
Butterbeer Fudge: Find this sweet treat at Honeyducks in Islands of Adventure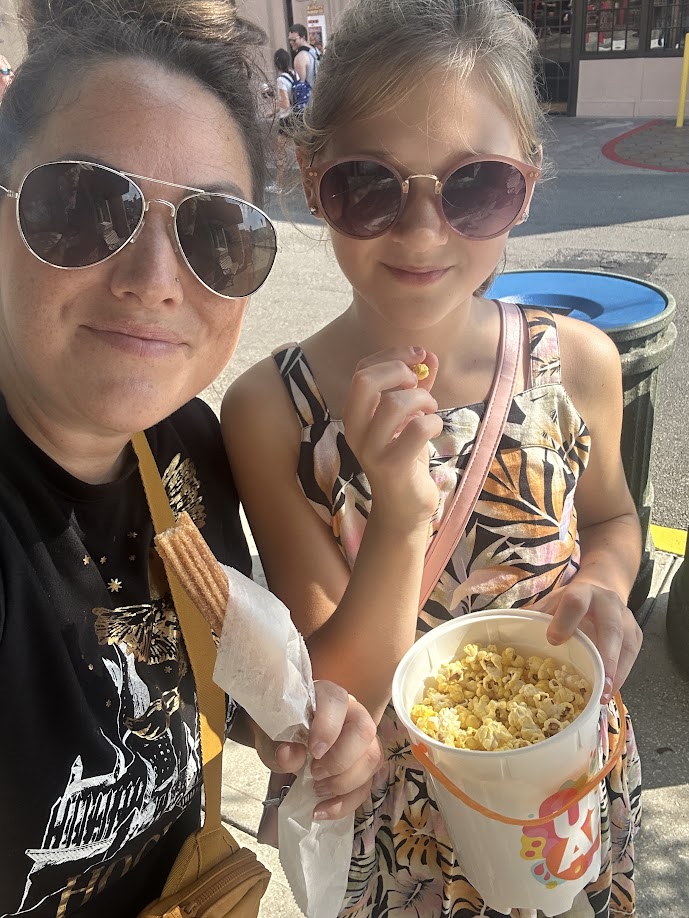 Honorable Mentions
Here are a few other must-try snacks at Universal and locations to add to your list:
Popcorn: While popcorn is basic, it's nice to have a bucket or two to fill the gaps between snacks or meals. You can get popcorn at both parks at multiple locations. Purchase souvenir a refillable bucket for budget-friendly refills all throughout your visit!
Churros: These are also available throughout both parks and are always winners in our book at any time of day!
Anything from Honeydukes: The Honeydukes Sweet Shop is an experience of its own. From baked goods to chocolate frogs. It doesn't matter what you get from this shop, you'll enjoy it either way!
Snooker's & Snooker's Sweet Candy Cookers: This is a Dr. Seuss-themed sweet shop full of color! As you can guess it is located in Seuss Landing next to the Mulberry Street Store in Islands of Adventure.
Anything from Weasley's Wizard Wheezes: This fun shop is filled with magical tricks and edible potions. It is located at Diagon Alley in Universal Studios.
Toothsome Chocolate Emporium: This extravagant restaurant in City Walk features over-the-top milk shakes and delicacies. Be sure to get a reservation before going, the wait can be long.