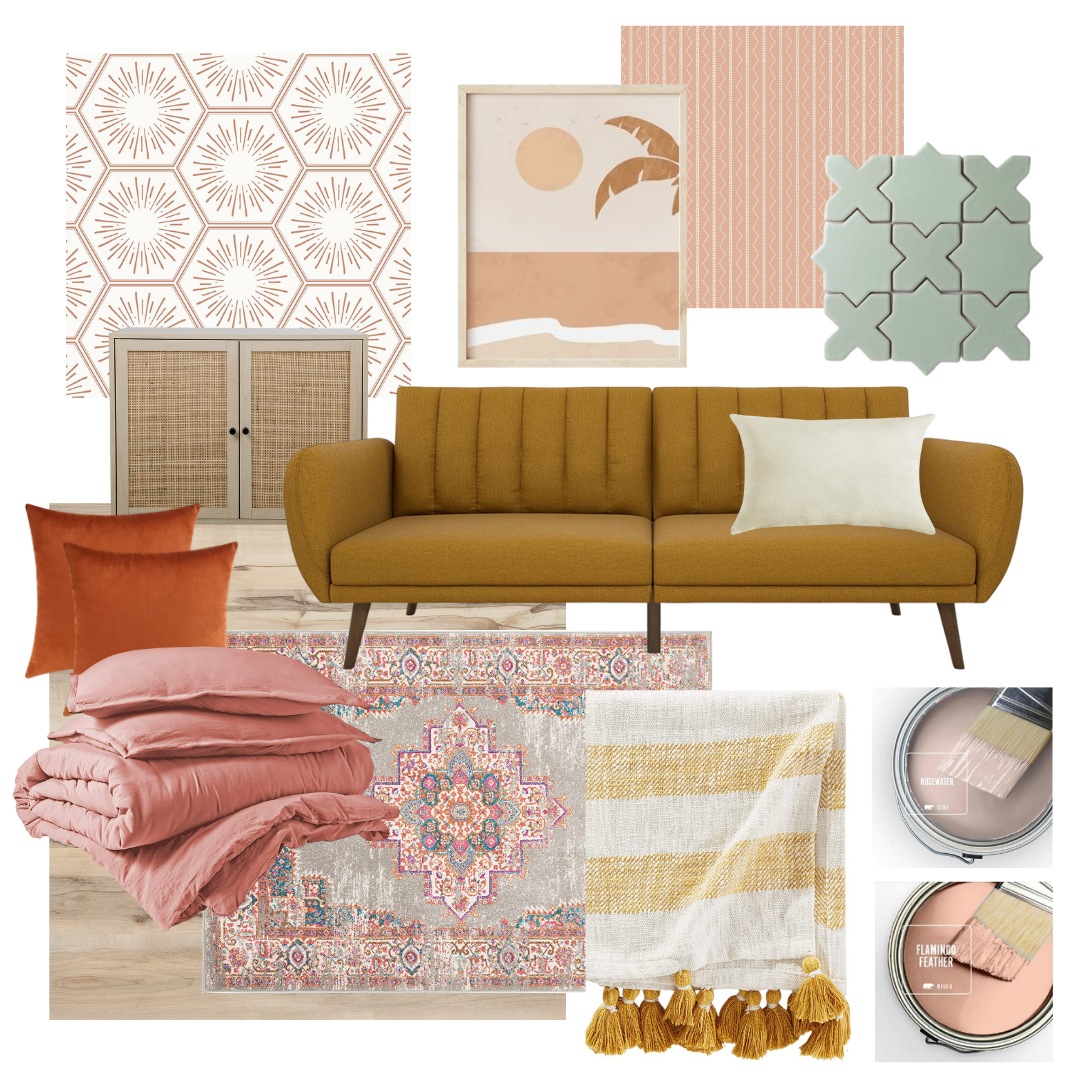 2003 Trail Cruise Travel Trailer Plans
We're starting to work on our newest RV project, a 2003 Trail Cruise travel trailer by R-Vision. It was challenging to find a used RV that fit our budget and what we were looking for. It's cray out there! We knew the market was hot, but it just seems to keep getting hotter. Used RV prices are skyrocketing and they are fewer and far between.
We wanted something that would comfortably sleep at least 4, was fully contained and hard sided, less than 4,000 lbs with a solid frame and no visible signs of water damage. I'm showing off the lovely before pictures today, as well as our plans for the remodel!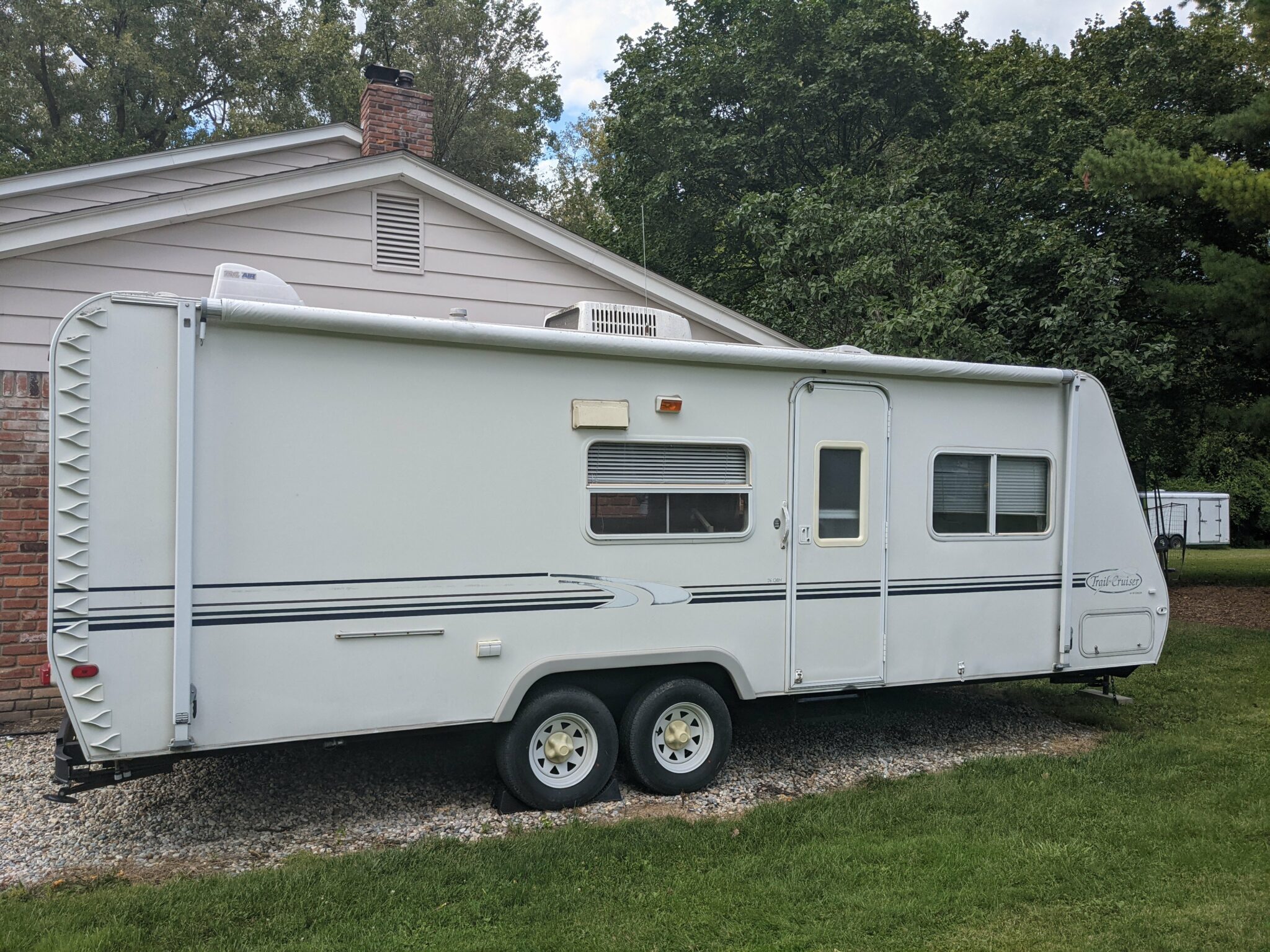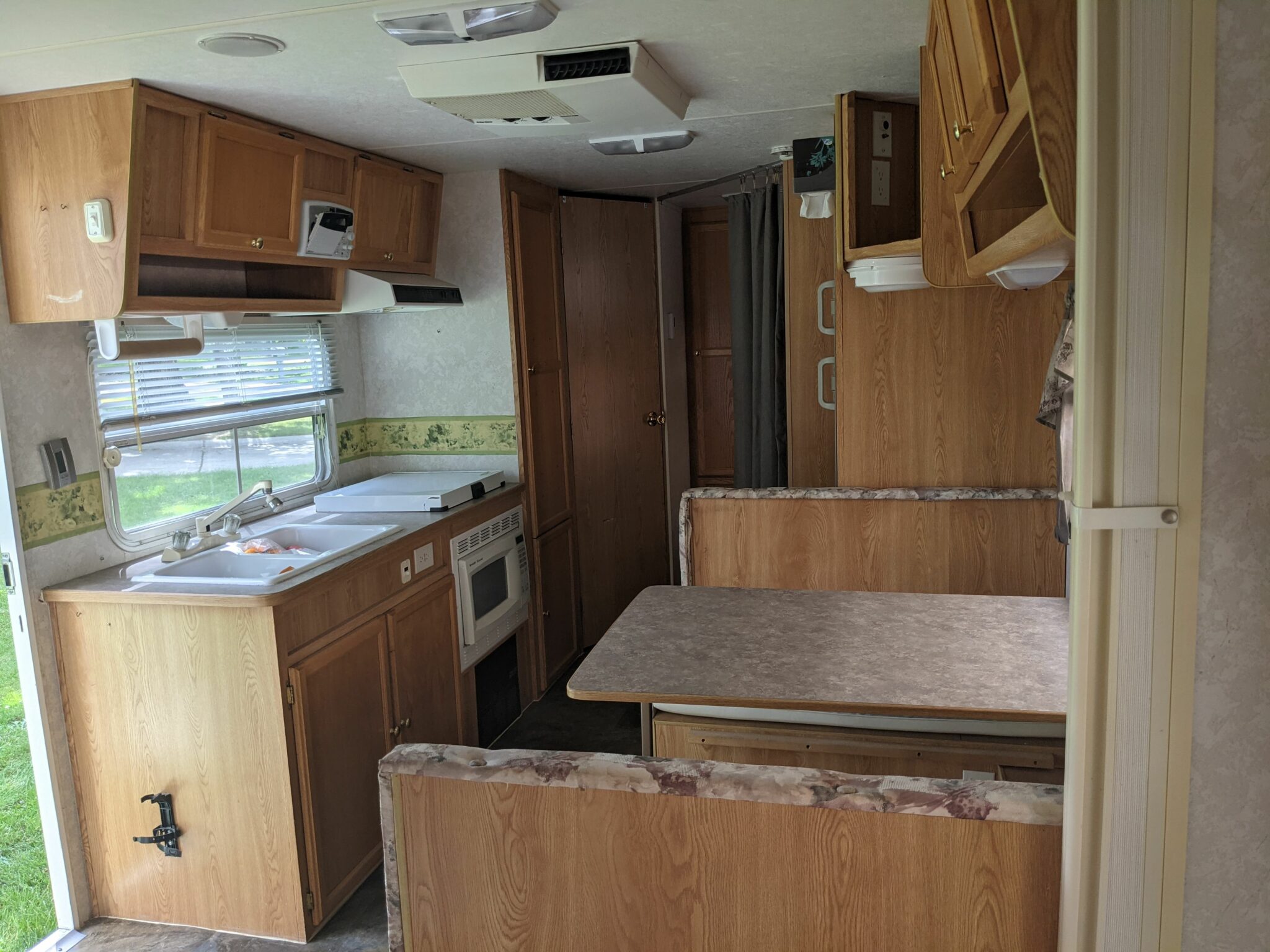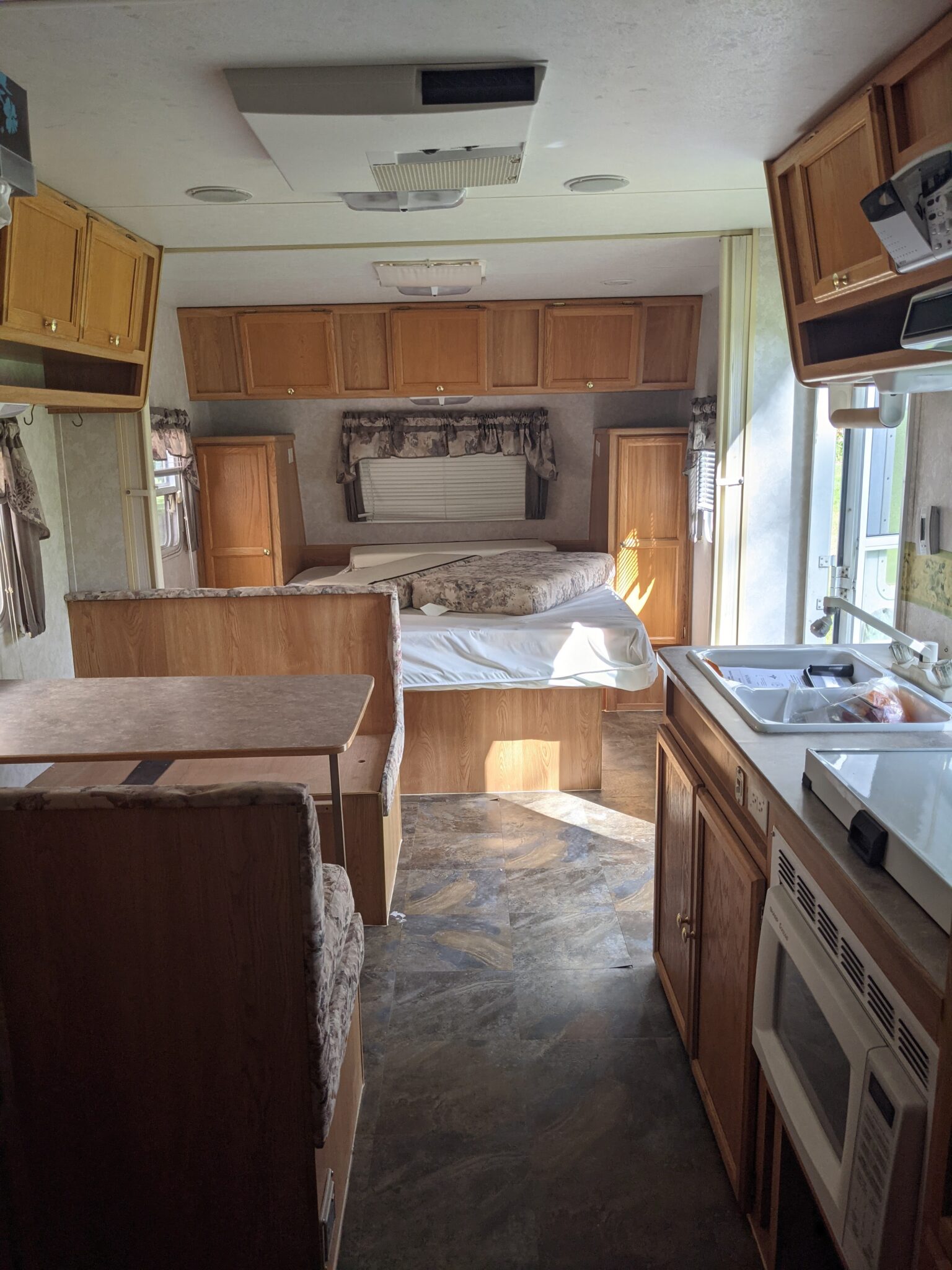 The Plan
My plan with this RV is to remove the dinette and several of the upper cabinets. I'll be putting in new luxury vinyl flooring, new kitchen faucet, cabinet hardware, flat screen TV, fireplace, sofa and rugs. I'll be painting everything white, hanging wallpaper and adding trim to the doors.

Get the Look
Here is the list of sources found in my mood board!
Sorry no link for the tile! I'm going to create a stencil and paint the design on!
Not pictured: