This post contains affiliate links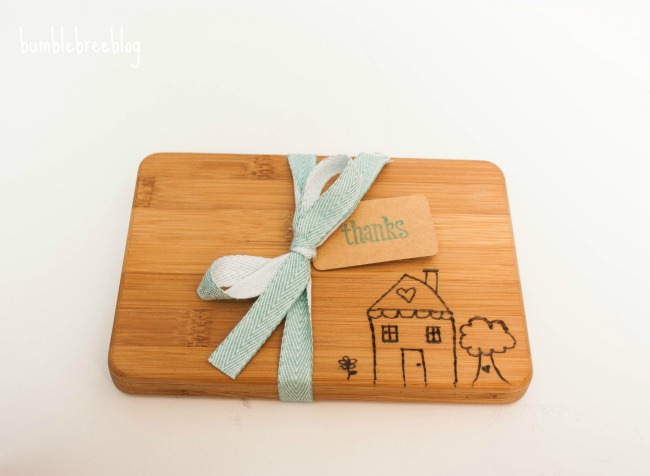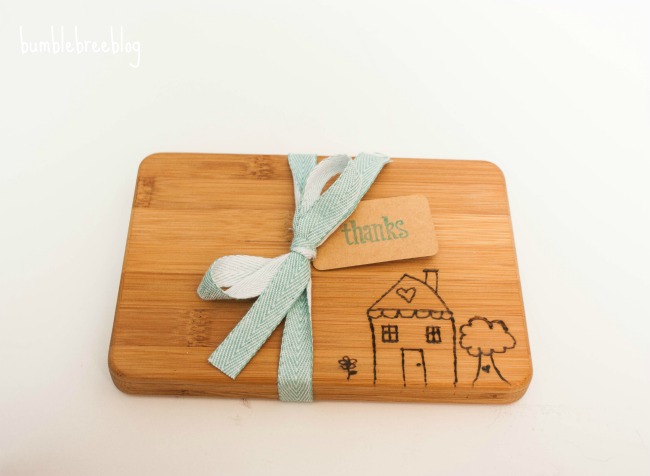 Hi There!  I am Bree from bumblebreeblog and I am so happy to be here as a contributor to All Things with Purpose!  I love to feel inspired and create homemade gifts, share my tips and tricks, and write about our journey of decorating our first home.  I hope you stop by for a visit and check out the honeycomb of inspiration floating around at bumblebreeblog.
The hubby and I just bought our first home and we are super excited.  Its a 3 bedroom, 2.5 bath townhome in East San Diego.  We are super excited to start filling it will memories, love, and DIY decor.  :)  We had an amazing Realtor so the day we got our keys I gave her a DIY wood-burned cutting board, to say thank you.  So today I am sharing with you how to create your own realtor "thank you" gift!
Click Below to View the Full Article…