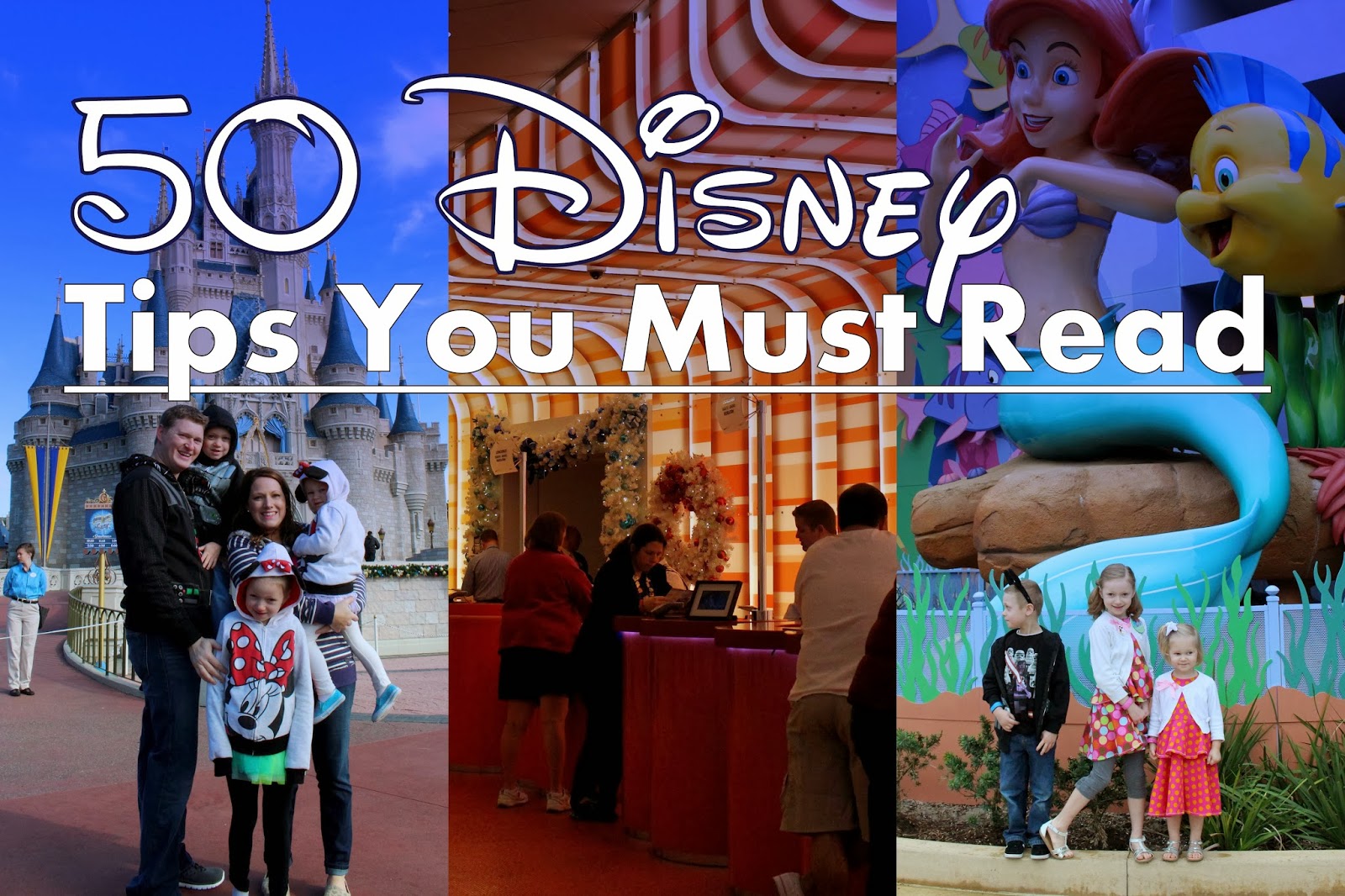 Resort Tips
There are laundry machines at the Disney resorts. Disney sells laundry detergent for a $1 per single load box. Don't forget to bring plenty of quarters (a mini M&M tube is a great container for holding quarters). It costs $2 per load to wash and $2 per load to dry.
If you are interested, there are 30 minute private photo sessions available at several of the resorts. You can make reservations up to 30 days in advance.
Bring lots of singles with you for tipping. Everyone who touches your luggage will expect a tip. Plan on about $1 – $2 per bag.
Utilize Disney Hotel Baggage Handling – Drop off your bags if your room isn't ready, and head for the parks! Likewise, on your last day, check out and leave the bags for later. Be sure to pack a small bag with clothes to change into upon arrival (include your bathing suits) so that you don't need to open all the suitcases.
When you check in make sure you ask for early housekeeping. If you are early risers, this will ensure that if you return for an afternoon rest your room will be clean.
Phones – If you need to make a call to anyone off of Disney property, do not use your resort phone! You may end up with a huge charge on your bill. They will charge you $0.75 for every local call and toll-free call you make, so you can just imagine the charge for long distance.
Open all the drawers in your room. There are sometimes free postcards and stationery there for you.
Make sure you call and set up your morning "Wake up Call" and you will get a nice surprise. Be sure to answer using the speakerphone.
Go to the free campfire program sing-along and movie at Fort Wilderness (there is a charge for refreshments). Usually begins around 7 p.m. in fall/winter and 8 p.m. after the time change in April through summer
Enjoy a character meal or special dining at one of the deluxe resorts
Explore some of the resorts – each resort has a different theme
Many resorts have outdoor movie nights which are free
Resort Mugs – Purchase a Resort mug at your hotel and receive free refills at your Resort for soda, coffee, etc. The Dining Plans already include a Resort Mug for everyone age 3 or older.
Please allow plenty of time for traveling either between parks or other resorts. If you are traveling from one park to another for a dining arrangement, please depart that park at least 1 hour before your seating time.
When using the Walt Disney transportation system (mainly the buses from the resorts to the parks) please make sure that you catch the right bus. Ask the driver where he/she is going if you aren't sure. Finally, during busy seasons, try to get to the bus before the park closes…jockeying for a seat with 100 other tired, sunburned guests can be a nightmare…this is especially true if you have small kids. Leave the park early and it is much smoother.
If you are on the dining plan and have snack credits left, go into the candy stores or your hotel gift shop and buy some snacks for the trip home.
All hotels say their check out time is 11am. This can actually be extended until 1pm, by prior arrangement, at no additional charge, to accommodate your flight schedules.
Theme Park Tips
If you have small children who are afraid of the automatic flushing toilets, take some small Post-It notes (like these) and stick one over the sensor prior to your child sitting down. Be sure to remove it when they are finished.
If you have small children, carry a complete change of clothing in a zip-lock bag. Then, if their clothes get wet or they have an accident, you can change them, store the wet clothes in the ziplock bag, and be on your way! Large bags like this are great!
Children may pin trade with any of the cast members, but the cast members with the green lanyards will only trade with children.
Get to the parks early!! The parks are the least crowded then, enabling you to see more things. There is a welcome show at opening time for most parks.
Extra Magic Hours (for those staying at a Disney resort) in the evenings are great, low crowds and a different view of the Parks at night. Extra Magic Hours in the mornings are usually worth it only if you are willing to switch parks later. Most people come and stay, and that park becomes the busiest of the four.
Each Park has an Attraction Board, which lists the wait times for individual attractions and show times. A cast member is stationed at the board and can provide you with directions as well. In Disney's Hollywood Studios, the board is located at the right corner of Hollywood and Sunset Blvds. In the Magic Kingdom, the board is located at the far (castle) end of Main Street on the left just before the hub as you head toward the castle. In Epcot, the electronic board is just outside Innoventions West. In Animal Kingdom it's on the right as you come out of the Oasis.
FASTPASS ending times are now strictly enforced. You will not be granted admission to a ride if you are outside of you return time window.
Rider Switch will allow older children to ride twice. For example, in a family with two adults and two children, one adult can stay off the ride with the non-riding child, while the other adult and child rides. When the second adult goes to ride, they can take the riding child back for a second trip with them!
For shows like PhilHarmagic and Little Mermaid, don't be the first ones in the door to the theater. The guests first in the door are supposed to (key words – supposed to) go all the way to the other end of the theater to get their seats. For a better view from the middle of the theater, let a few people go in before you.
Take a refillable water bottle (like this one) with you into the parks. It will save you a lot on bottled water. Some people do not like the taste of Disney water when it comes out of the water fountains, so you may want to bring flavor packets to mix into your water bottle. Freeze them the night before for a refreshing drink.
You can also get free cups of ice water from restaurants. Just ask!
You should place all open packages of food in a zip-lock bag when leaving your stroller parked. There are squirrels that like to "stroller hop" and will take food out of strollers.
Be sure to bring a fat pen (like this) for character autographs – they are easier for the characters to use. To find out where any character is or will be appearing, just ask a cast member. They can find out.
If you are staying on Disney property, any purchases you make in the parks can be sent back to your resort gift shop free of charge. You can also have them sent home for a fee. If sending them back to your resort, keep in mind that they will arrive the next day. You will not want to send them back to your resort if you are leaving the next day. You can even have the photos taken on rides delivered to your resort.
Carry everyone's room keys (even children's) with you to the parks (even if they do not have the park tickets on them). They will check for everyone's room key for the evening Extra Magic Hours.
There are Hidden Mickeys all over the Walt Disney World Resort – even in the resort rooms! These are fun to hunt for and can even help pass the time when waiting in line for an attraction. There is a book called Hidden Mickeys: A Field Guide to Walt Disney World's Best Kept Secrets, by Steven M. Barrett, that gives clues on where to find many of the Hidden Mickeys, and is sold at the Walt Disney World Resort and in local book stores.
If you taste a dish that you really enjoy when dining at Walt Disney World's table service restaurants, ask and they will usually give you the recipe.
Eat at off times. If the parks are crowded, the lunch and dinner hour lines can get really long. Try to eat early or late to save yourself some time.
The lines to a lot of rides get shorter around one hour before a parade as people start lining up for the parades. If you have already seen the parade (or don't care to see it), this is a good time to ride the most popular attractions.
Bring ear plugs (like these) for sensitive ears. Shows such as Lights, Motors, Action!, Fantasmic!, IllumiNations, and Wishes can be very loud. If you forget to bring earplugs, they are available at First Aid.
The Electric Water Pageant passes by the Magic Kingdom area resorts each night. You may go see it even if you are not staying in one of these resorts. Just ask the resort concierge desk what time the Electric Water Pageant should pass by that evening.
Rest! When the parks are crowded or you're tired and grouchy, take a break!! Go swim. Go nap. Go shopping at Downtown Disney. You cannot possibly see it all so don't exhaust yourselves trying. A Disney World vacation is just that, a vacation!! Go at your own pace.
Wal-Mart sells "Emergency Ponchos" for around $0.99 each with hoods. Rain ponchos are more expensive in the parks, but they are found in resorts and theme parks. If you don't see them, ask. They are often below the cash register.
Walking Shoes – Wear shoes that are broken in very well. You will do more walking then you ever dreamed.
Take the essentials out of your wallet or purse before you leave home. (cash, travelers' checks, checkbook, debit card, credit card(s)). Put them somewhere safe, and leave the rest behind.
There are Disney photographers stationed all over the parks to take pictures of you. They will scan your MagicBand whenever you have your picture made and you can view them all online when you get home, or view them at PhotoPass stands in the parks. If you think you might like to purchase several pictures, the best deal is a CD with all of your photos. You can share the same photos with multiple families in your party. Just enter all the card numbers into the same account on disneyphotopass.com. The CD is $169.95, but if you preorder it, you can get it for $119.95. Here's the link to preorder: http://www.disneyphotopass.com/previsitoffer.aspx. There is also a PhotoPass + option which will include select ride pictures and dinner pictures. It's $199.95, but if you preorder, it's only $169.95. You can preorder it here, and you must preorder PhotoPass + at least 14 days before you leave. http://www.disneyphotopass.com/wdwphotopassplus.aspx
If you are celebrating a special event (birthday, anniversary, or first time to Walt Disney World), stop by guest services for a free button that announces your special event. These buttons may also be available at the front desk of your resort.
If you arrive later in the day and do not wish to use one of the days on your park ticket, there are many things to do such as:
Visit Downtown Disney
Watch the Electrical Water Pageant on Seven Seas Lagoon and Bay Lake (usually begins around 9 p.m. at the Polynesian Resort)
If at any point before you have used the final day of your ticket, you decide you need another day on your ticket, it's very inexpensive to add another day. You can go to any ticket window and add park hoppers, water parks, or more days.
Reminder – if you have not purchased the No Expiration option, your tickets will expire 14 days after the first use.
Main Street Electrical Parade, Wishes, IllumiNations, and Fantasmic!…These are must see shows! Please make sure that you take the time to see it during your stay. Tip… The second showing (if they are having one) will be less crowded than the first showing. Make sure you find a viewing location early!
PIN-IT FOR LATER!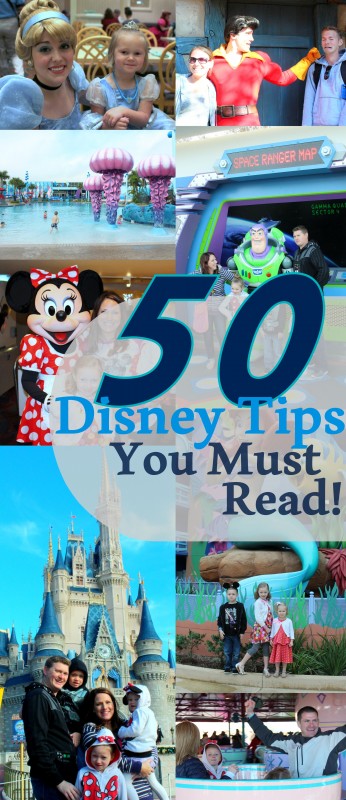 READ OUR MOST POPULAR POST ON DISNEY HERE!