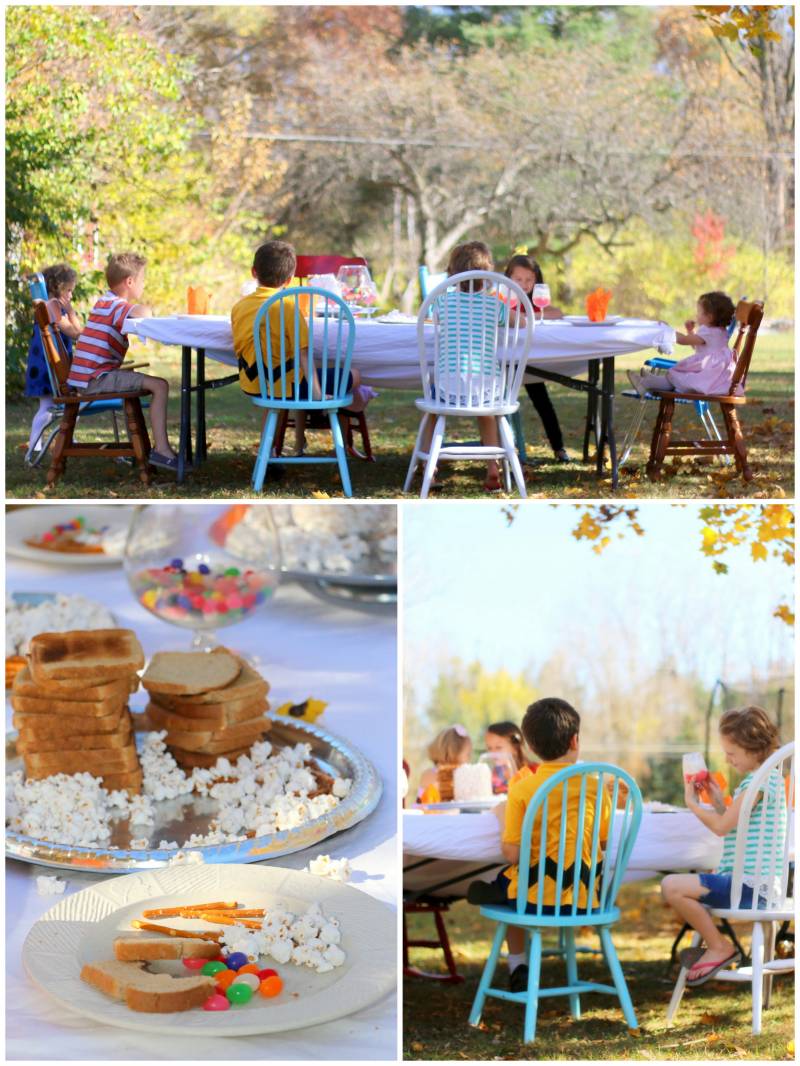 A few weeks ago, my sister shared with me a life-long dream she has had to reenact the classic Charlie Brown Thanksgiving scene with our kids.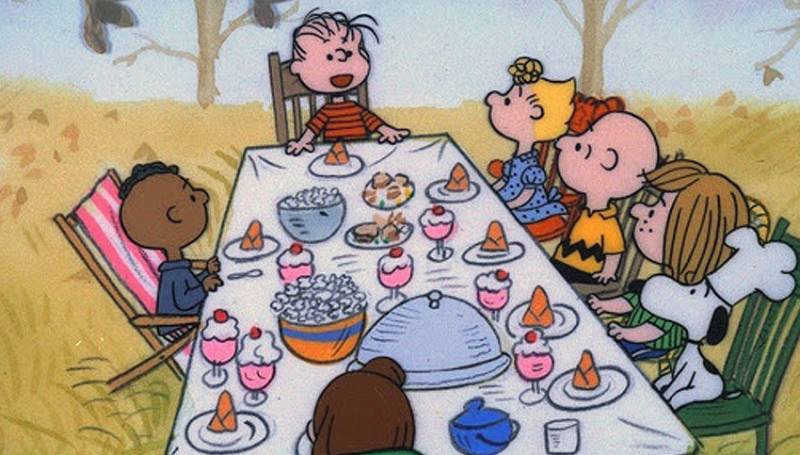 Could I jump on board with this idea? She asks me.
It would surely be bloggable. She says.
It's pretty much guaranteed to go viral! She promises.
Yes, let's do it, I say.
And so we did.
Behold the awesomeness.
Popcorn
Jelly Beans
Pretzel sticks
Large platters
Orange napkins
Red rocking chair and other mismatched chairs
Charlie Brown shirt and other Peanuts style shirts
2 large tables
White sheet, tied in the corners
Pink pudding with whip cream and cherry on top
Cute kids