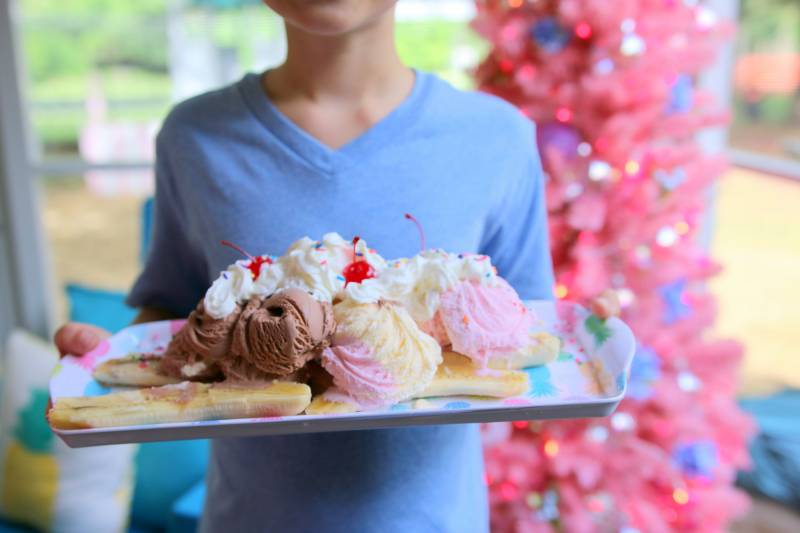 Merry Christmas!! Can you believe I decorated a Christmas tree in the middle of the Summer???
You can?! Oh, you know me too well!
I guess it's no secret, I have a weakness for Christmas trees and all things Christmasy. So, when Treetopia asked if I'd like to pick out a fun, colorful Christmas tree and throw an Ice Cream Social themed Christmas party in the middle of the Summer, of course I said "yes!"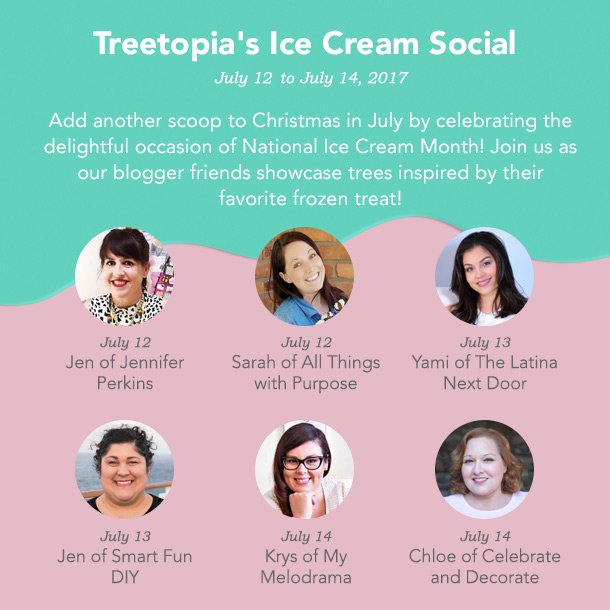 I chose the Pink Lemonade Pencil Tree because it's such a fun, happy color and I loooove how slim the pencil trees are. It fit perfectly in a corner on my porch. Big impact, small space. Bam.
Check out all the other colorful option Treetopia has to offer.
The timing of this all could not have been more perfect. Our family is fostering this Summer, and we wanted to throw a little welcome party for the kids who are staying with us. I thought it would be super fun to have a little Christmas in July themed party to give them a few welcome gifts and really celebrate their being with us.
Did you know that July is NATIONAL ICE CREAM MONTH?
I decided to go with a banana split theme for my tree and party decor, and of course, we ate banana splits!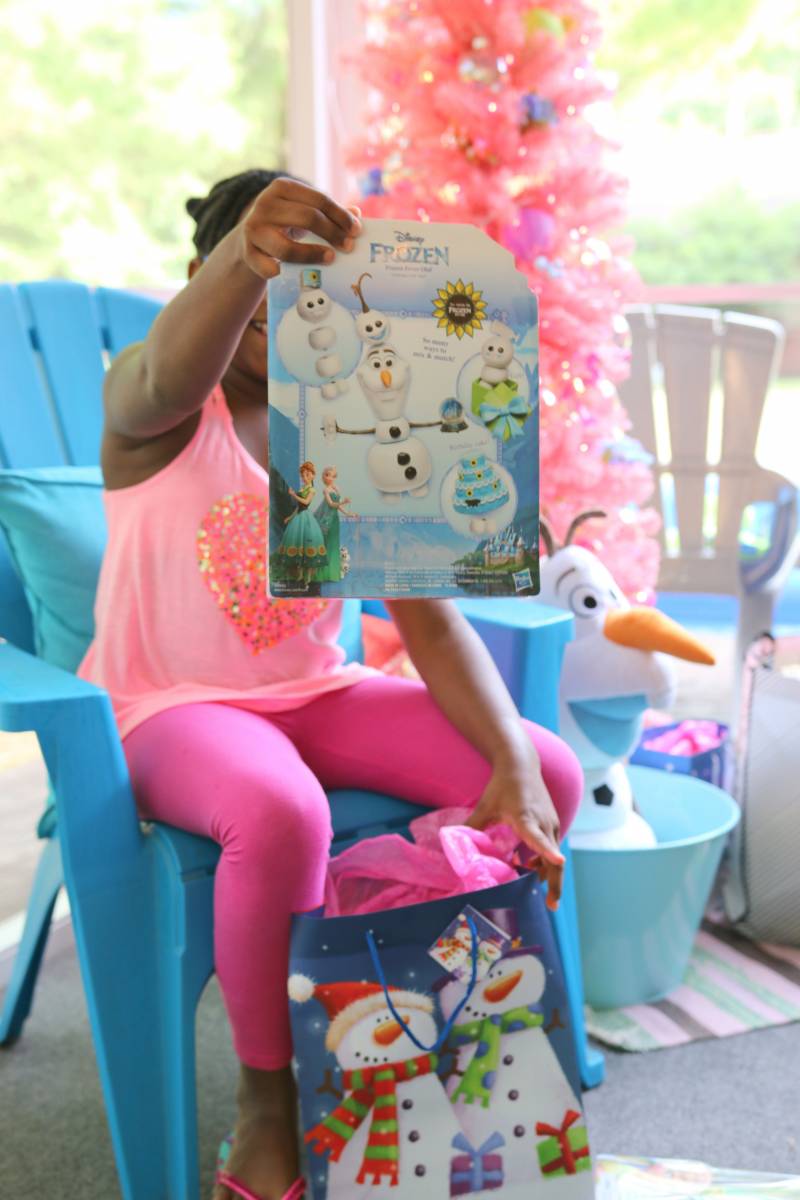 I used the First Frost ornament set for my tree and kept the rest of the decor simple, yet colorful. The pink lemonade tree comes pre-lit, but I added a combination of flamingo string lights and colorful lantern lights. I used some sections of inexpensive flowers as filler, and that's it! We found a tropical holiday music station on Pandora that added to the fun.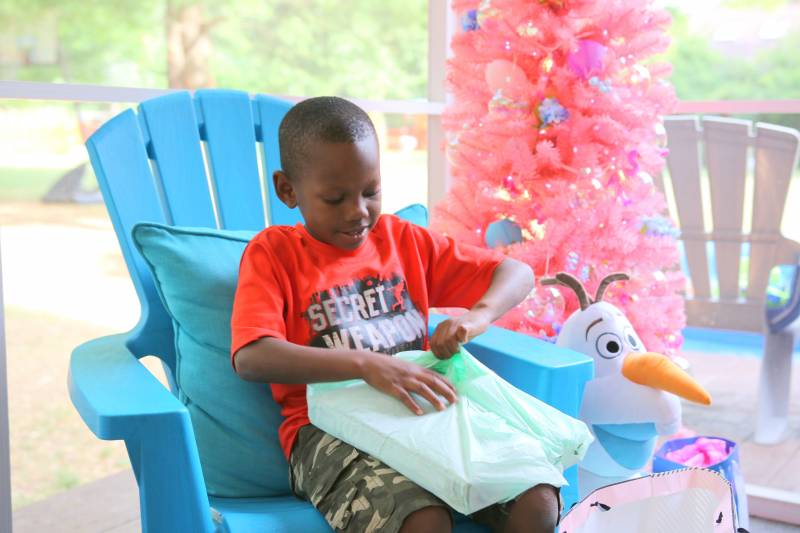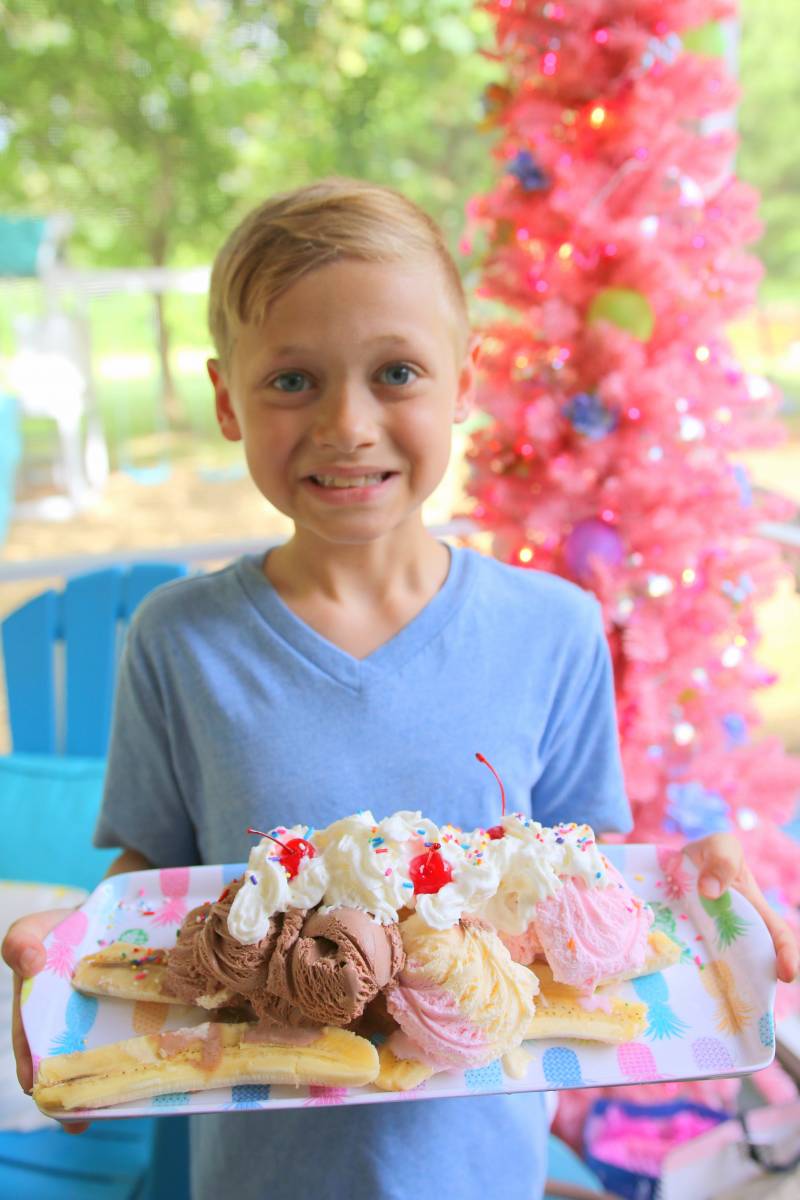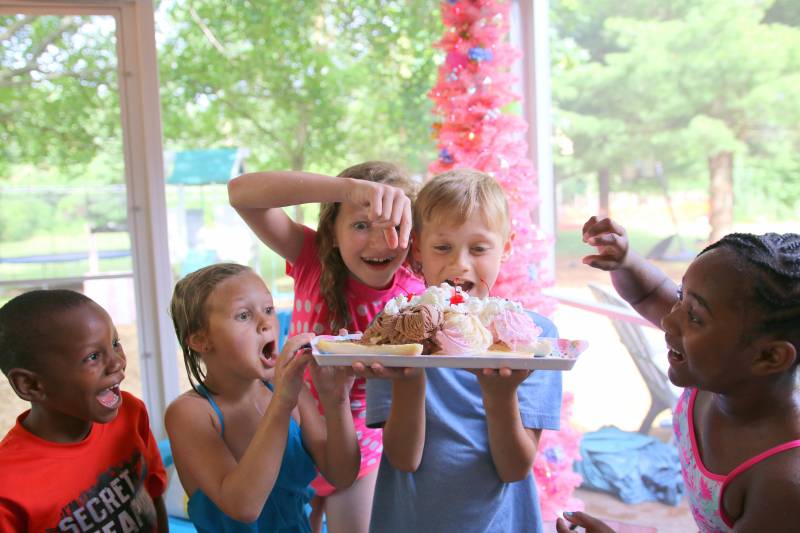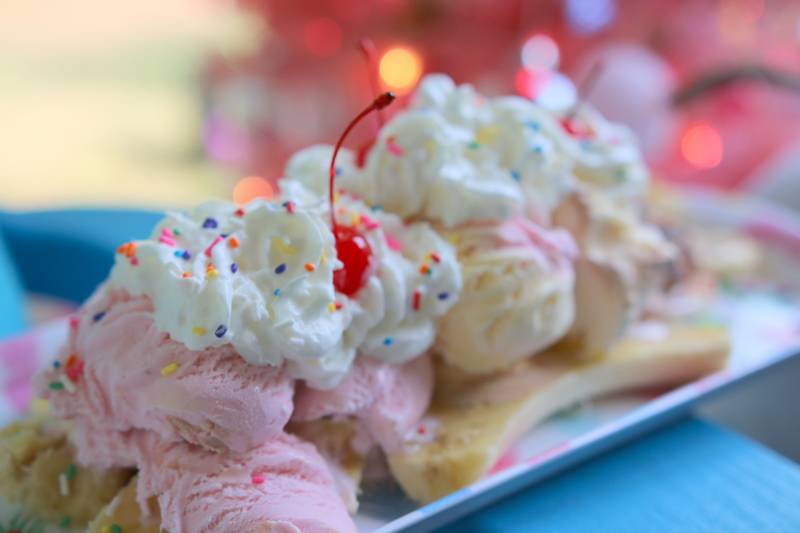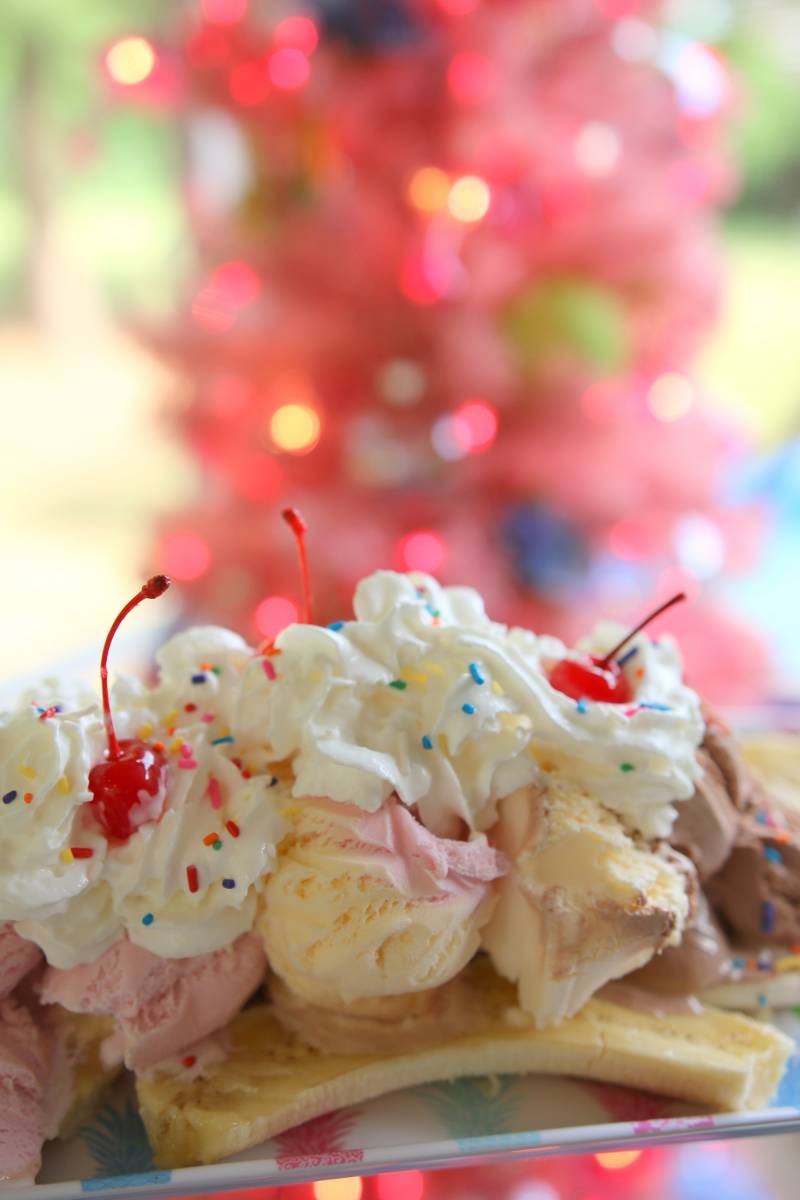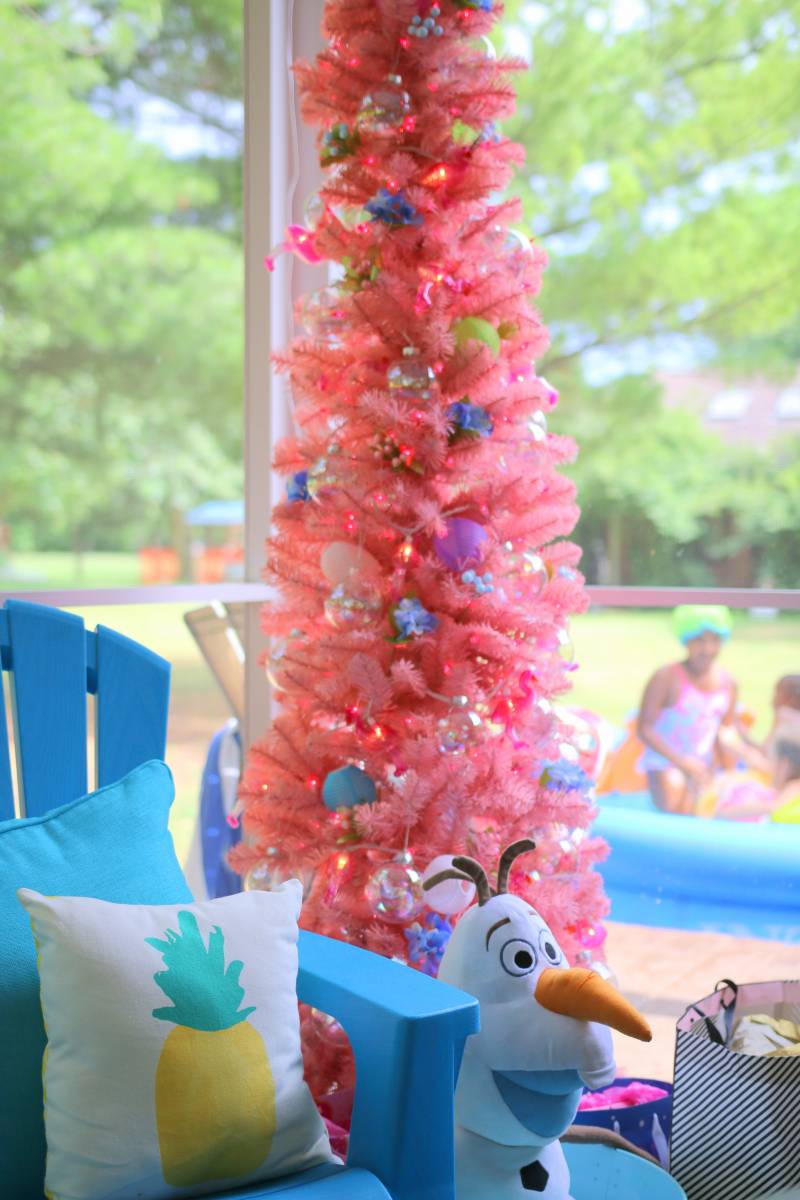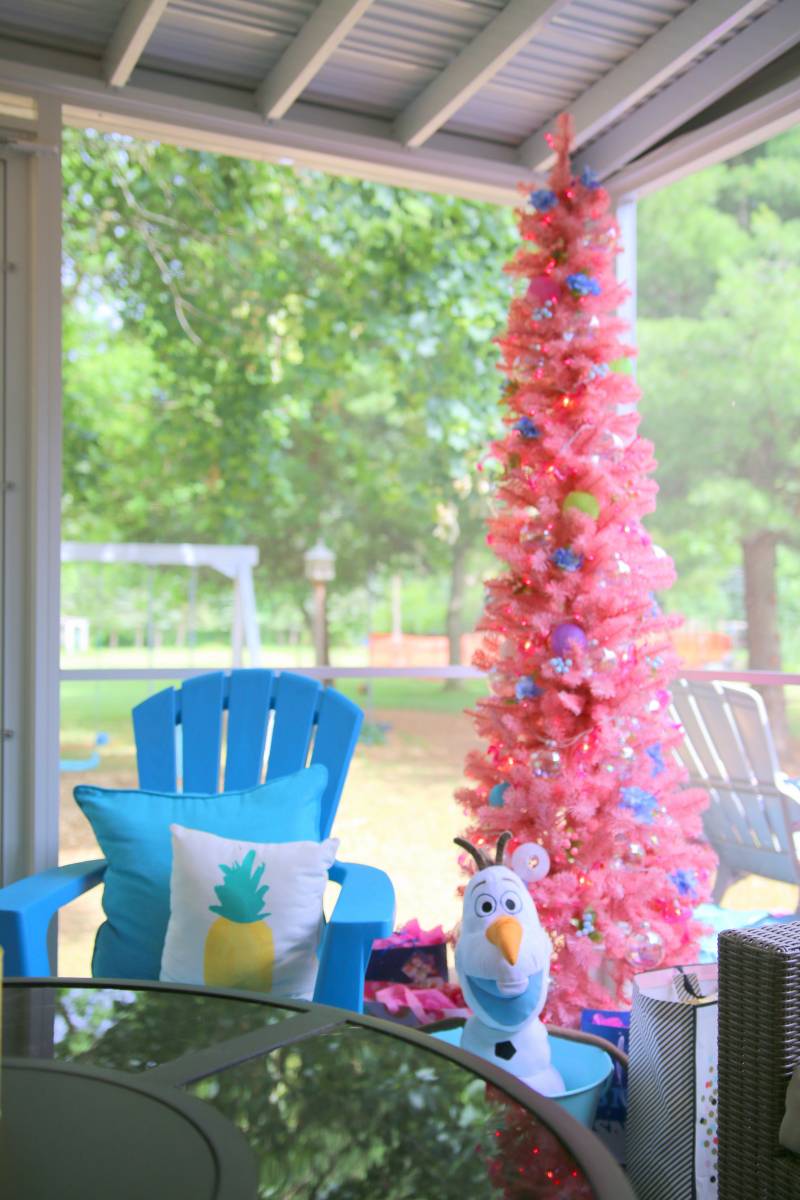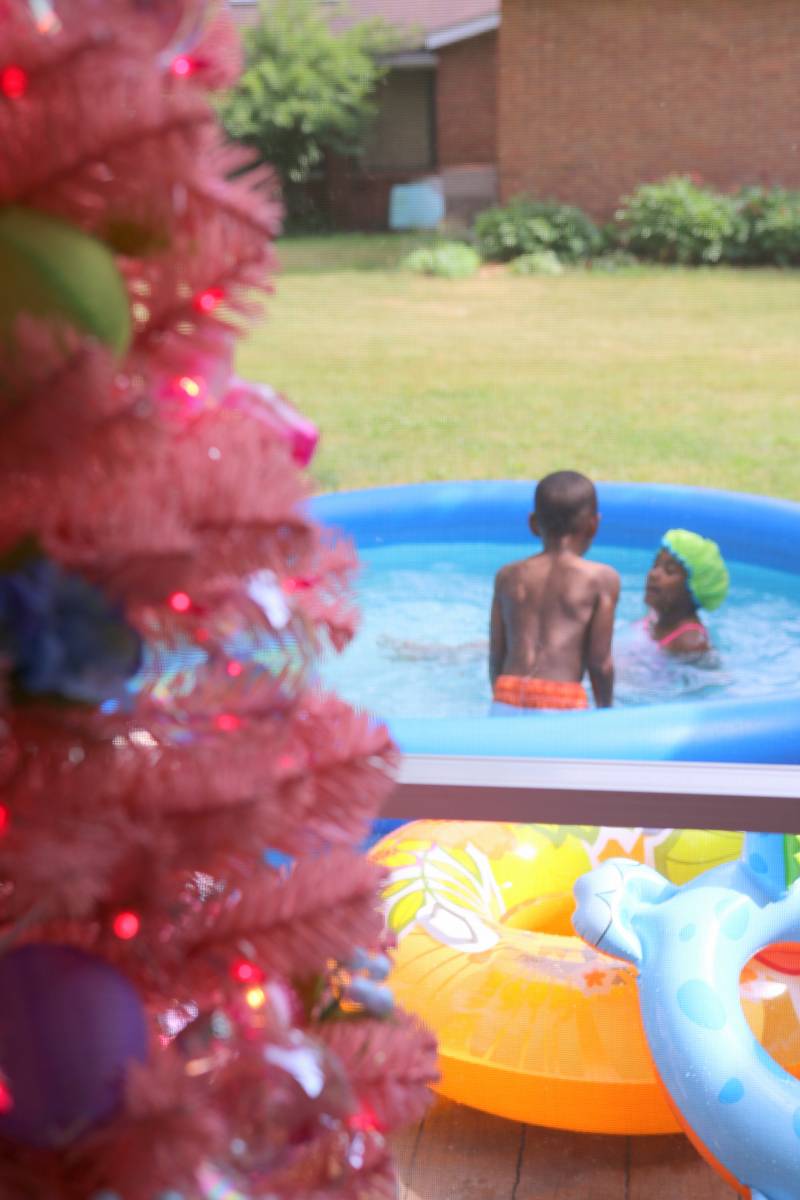 Ice cream, swimming, Christmas trees and presents.
Could it get any better than that?!
Be sure to visit Treetopia on facebook for your chance to win a $100 gift certificate!
Stop by the Treetopia blog for links to the other bloggers participating in our Ice Cream social fun!