This post is sponsored by Oriental Trading Company, your one stop shop for everything from Easter eggs to table decor. OTC supplied me with the products of my choice to create this adorable setup. All opinions are my own.
Adorable Bunny Themed Easter Brunch
When I first saw this adorable collection of bunny plates and plush dolls from Oriental Trading Company, I pictured them on this very table, in this very spot! We just finished putting together this new little breakfast nook and I have all these visions of the kids, cuddled up here eating donuts and doing homework. Oriental Trading has so many great options for Spring decorations, egg hunts and Easter baskets!
When it comes to holidays, busy occasions or hosting a large group, I love to utilize disposable tableware. I have a large extended family, and when everyone comes over for Easter dinner, it's not uncommon to have over 20 people crammed into my house. I love that you can create such a cute table setup, using paper plates and plastic cutlery. Clean-up is a breeze, so I can focus more on the fun part (setting it up) rather than the tear-down.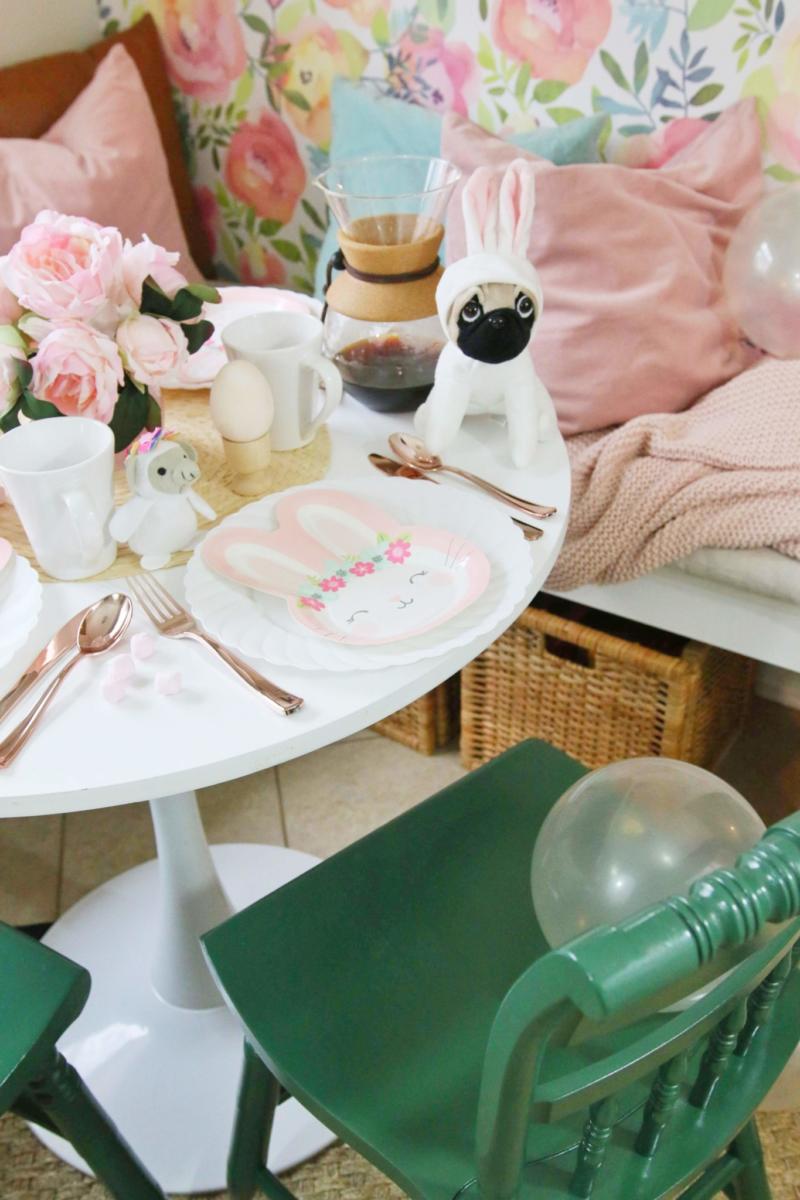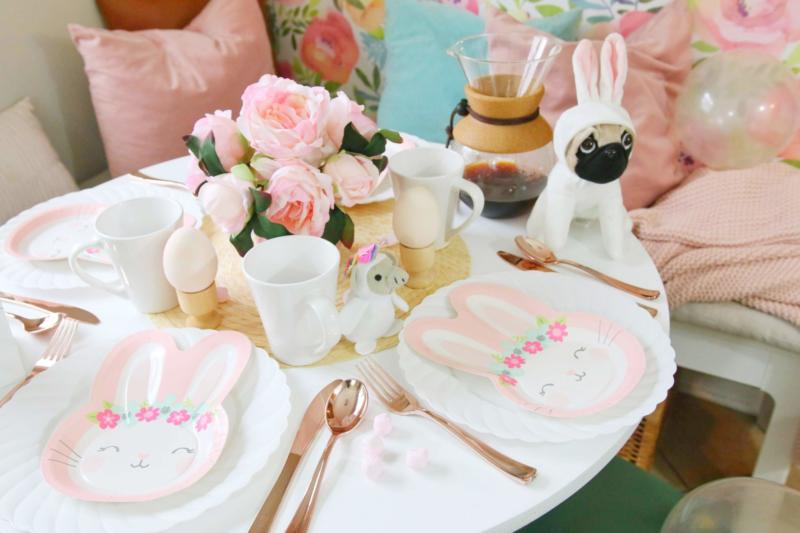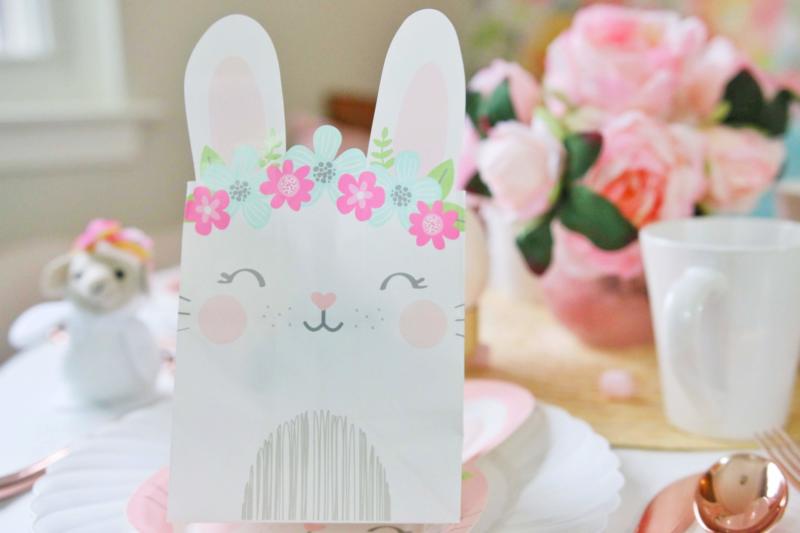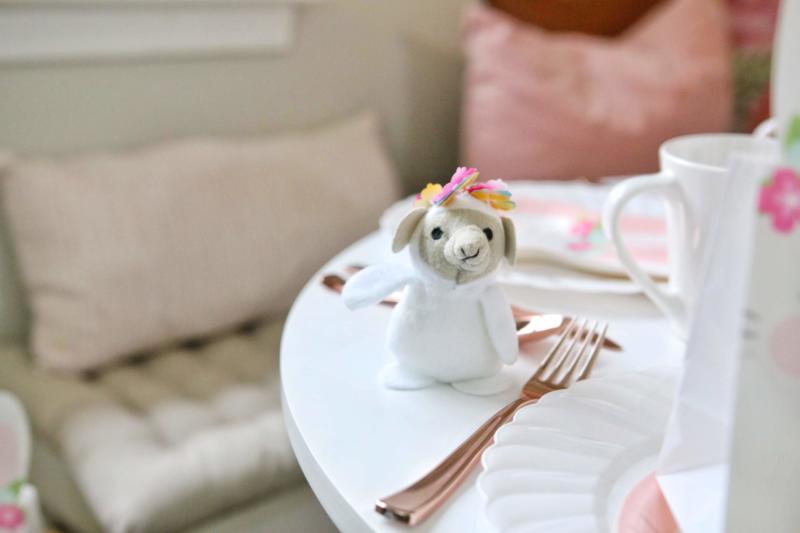 Create the Look
Visit Oriental Trading Company for everything from Easter eggs to table decor. I have been a fan or OTC for years. They have such a wide selection at reasonable prices and they always seem to ship super fast. As a pastor's wife and children's ministry leader, we have used so many of their products over the years for church events too! To get the specific items I used, find them linked below!
What are your plans for Easter breakfast or dinner? Do you have a special tradition?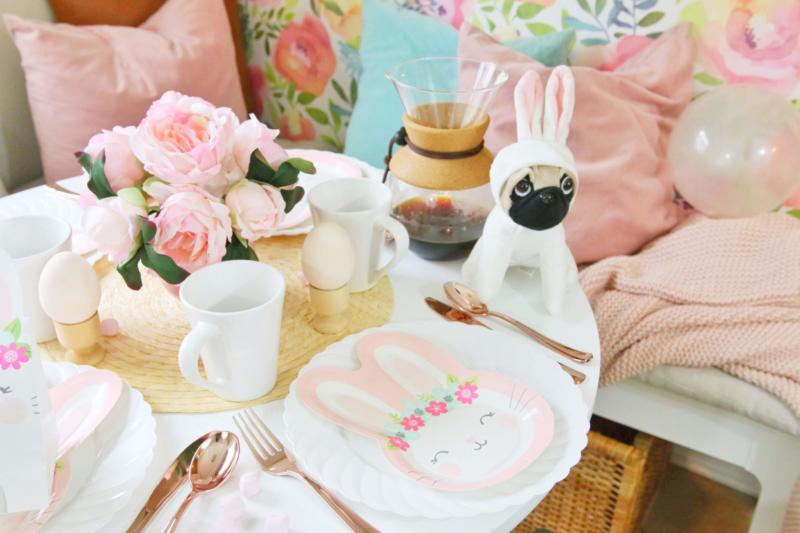 Coupon Code for Free Shipping
OTC was so nice to provide us with a coupon code that's good on any order. Use code: HIPHOP20 for free shipping on ANY size order through Oriental Trading Company!
Visit orientaltrading.com today to get a jump start on your Easter party plans!