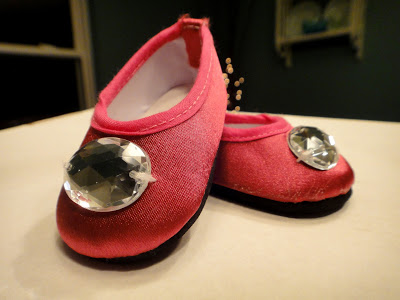 This is the finished product for the PJ Slippers!!
This pattern download includes our pajama pattern.
This Pattern has moved to the archives! Subscribe below:
[wcm_nonmember]
[/wcm_nonmember]
[wcm_restrict]
Wait a minute, you're already a member! Go there now!
[/wcm_restrict]
The options are limitless for embellishments. Here is another idea (pictured above). Add a gem you can purchase at JoAnn's or Michael's, for a fancier look! Cut a piece of craft foam from the Dollar Store and glue to the bottom of each shoe for a dressier look!
The following tutorial will be alternating between the PJ Slippers and the Ballet Slippers Outfit found
here.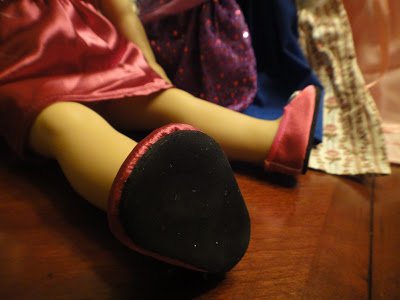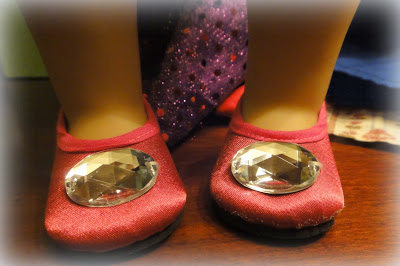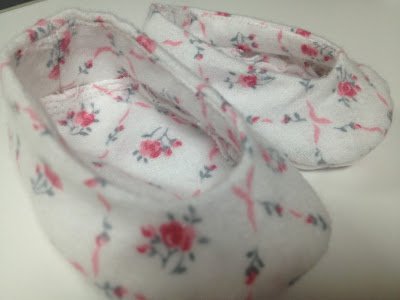 With right sides together, sew back slipper seam. If you want ribbon, sew it in with the first seam.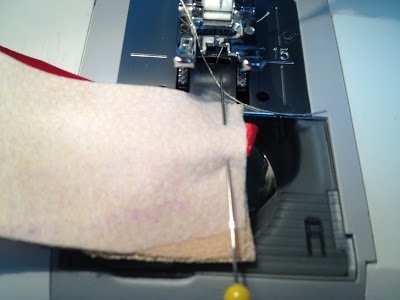 With right sides together, match seams on slipper.
Turn the shoe wrong side out. Although the sides are exactly the same, unless you know how to stitch in the ditch, then you would do that there and you would have a right and wrong side. If you do not know what stitching in the ditch is, disregard that. It won't have a negative impact on your slipper.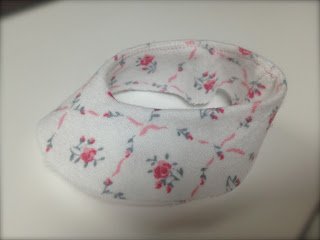 Attach slipper bottom. Sew between 3/8 and 5/8 seam or all of the fabric will not be caught. I made that mistake the first time and had to go back and make a deeper seam.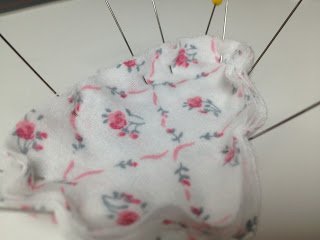 What it looks like sewn, but before you turn it right side out. Trim the edges and clip around the toe.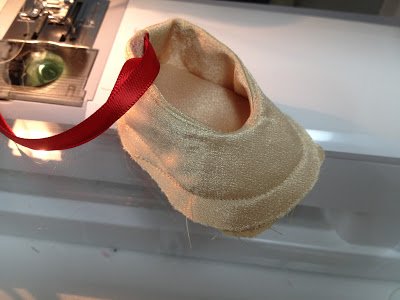 This is what it looks like with a ribbon sewn into the shoe.
Happy Sewing!! ~Julia