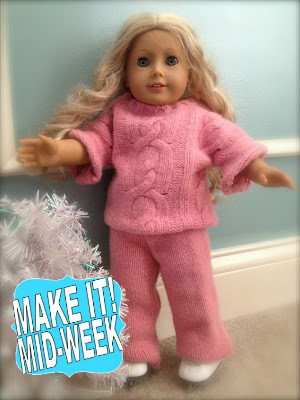 Here it is! Our first official post in the new Make It! Mid-Week series. For the next month, we'll be posting patterns and tutorials for making inexpensive American Girl Doll clothes. Check back each Wednesday for these fun, easy to do sewing projects.
For this project, I used an old Gap sweater that was given to me. It was beautiful and I was terrified to cut it. I started and was very pleased with the result. I did my best to use parts of the sweater that were already hemmed, so I sewed as little as possible.
See the iPad Cozy, and mittens I made from the same sweater here.
The pant legs were the sleeves. I cut them off and then tried them on the doll to know how far down the sleeve seam to cut for the doll's pant leg.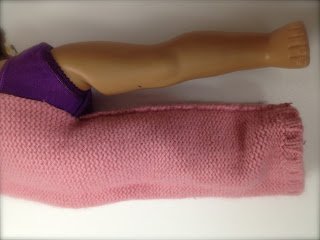 I did a zig zag stich on the part I cut to keep the yarn from unraveling.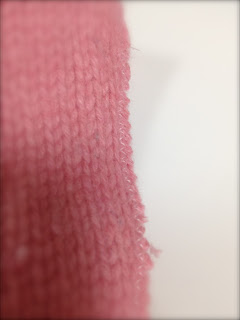 Then I pinned them together.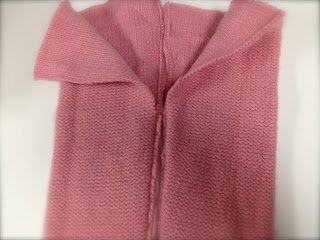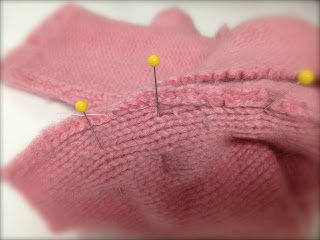 I tried the pants on the doll to see how wide the pants should be and where the waist should be making sure to leave enough for the waistband.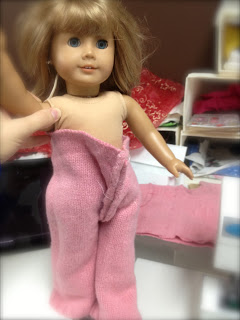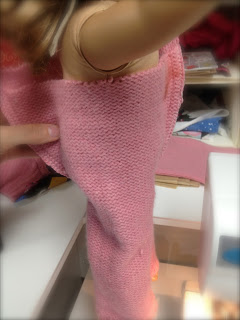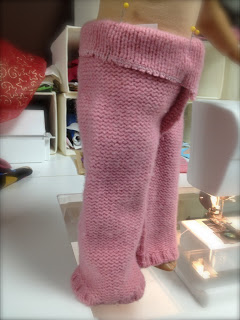 For the top sweater, I used the actual neck hole and put it on the doll inside out. That allowed me to easily pin and mark where I wanted to sew.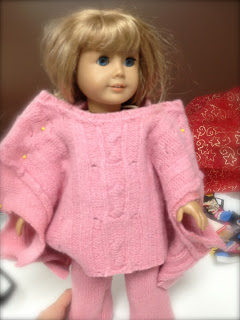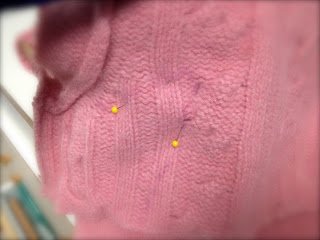 Once the you have sewed the seam and zig zagged along the seam, cut the excess sweater. It's much easier to reinforce the seam before you cut off the excess.
Try the out fit on the doll and hand sew the sleeve cuff. My sleeve was shorter than you may want yours because I created two iPad holders, 1 pair of mittens, and this doll sweater and pant from one sweater.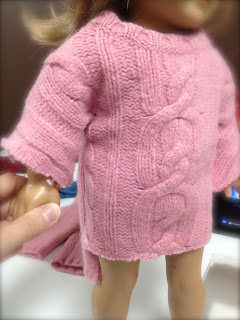 I hope your daughter enjoys her cozy winter sweater outfit as much as me!! ~Julia
Linked Up with