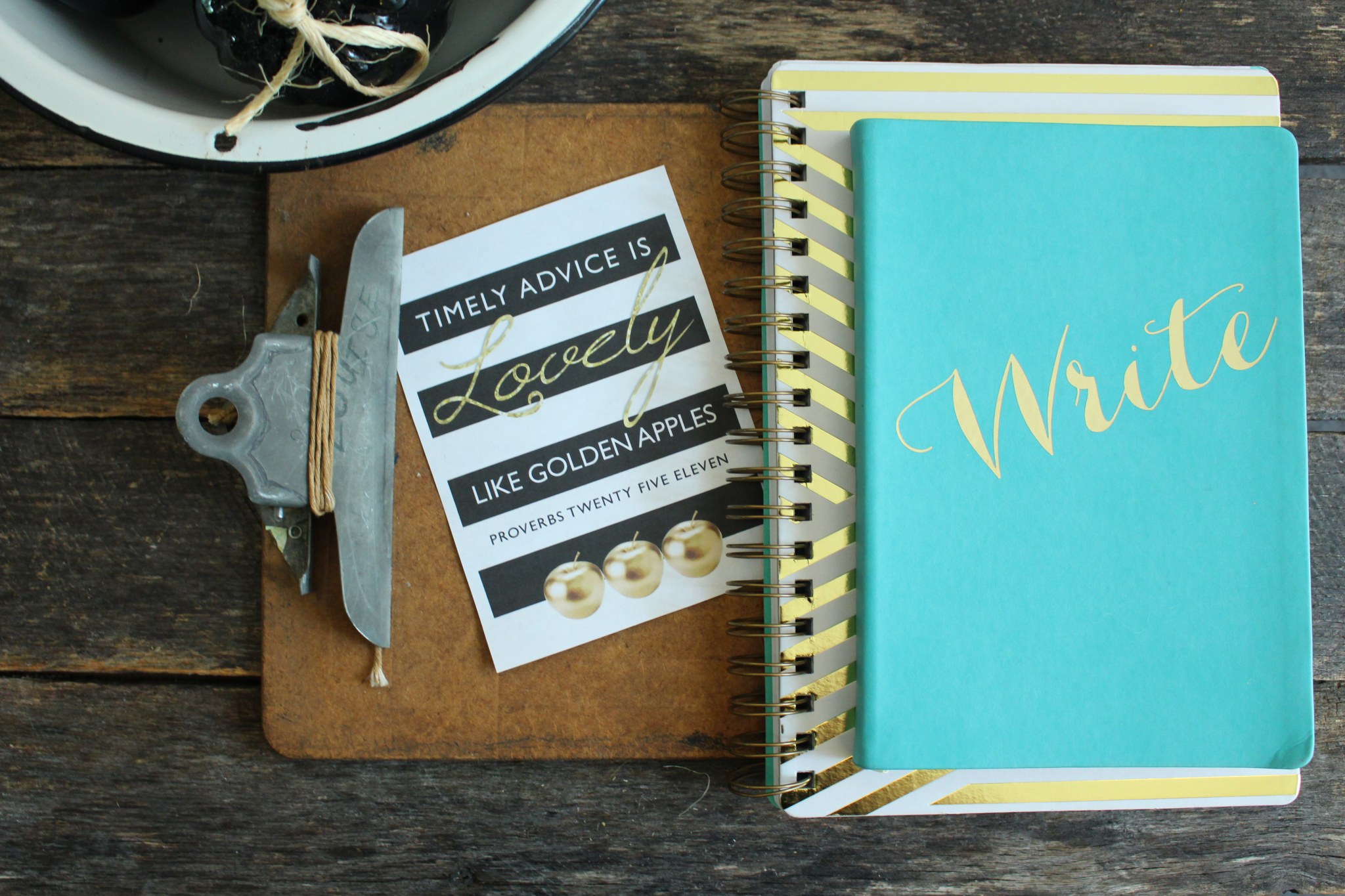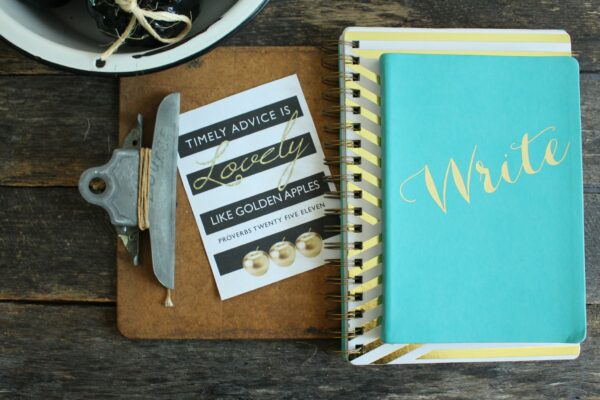 When I was first married, I had the opportunity to be a part of a group that met at our church called "Apples of Gold." The group was led by older, "seasoned" homemakers. It was their joy to pass on tips and encouragement to the younger girls that came out, based on Titus 2. They did cooking demonstrations, shared recipes, and we always ate together the food that they had prepared. I still use many of the recipes I gathered from that time.
The name of the group had been based on Proverbs 25:11 which says:
A word fitly spoken is like apples of gold
in a setting of silver. (ESV)
I liked the way it is worded in the NLT:
Timely advice is lovely,
like golden apples in a silver basket.
If you're interested in this free printable image, download it here!
[ddownload id="9860″]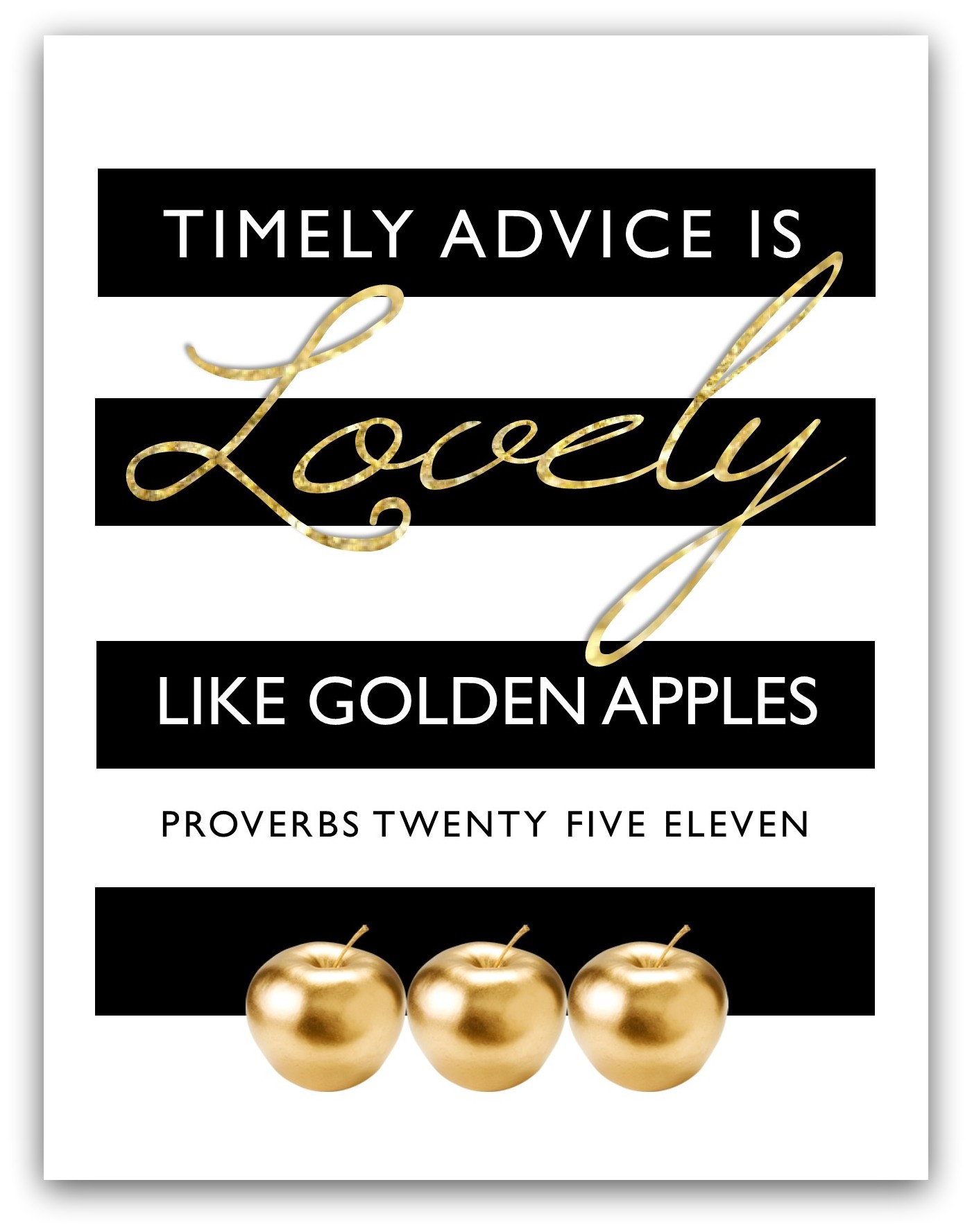 Don't forget to check out those other amazing Apple Projects from #CreativeBuzz bloggers:
1. Individual Caramel Apple Pies from Handmade in the Heartland
2. Caramel Apple Parfait from Just Us Four
3. DIY Apple Chalkboard Teacher Gift from A Glimpse Inside
4. Apples of Gold Printable from All Things with Purpose
5. How to Make a Simple Caramel Apple from Sugar Bee Crafts
6. Oreo Apples Bouquet for Teachers from A Girl and a Glue Gun
7. Modern Apple Cross Stitch from Do Small Things with Love
8. Apple Cinnamon Cupcakes from Made to Be a Momma
9. Vintage Apple Sign from Carissa Miss
10. Caramel Apple Funnel Cakes from This Silly Girl's Life
11. Easy Clay Snow White Pendant and Apple Earrings from Seven Thirty Three