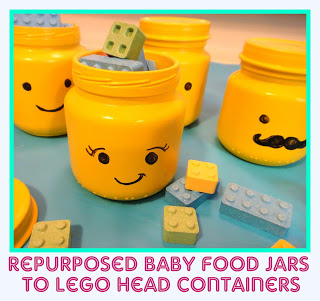 These fun Lego head candy holders were used as favors at my son's 5th birthday party! I happened to have a bunch of empty baby food jars on-hand to use for crafting (seriously, you just never know when you'll need something like that!). I cleaned the jars and dried them really well, then I primed them with a spray primer that was specifically formulated for glass.

I then had my husband pick up a can of "Lego yellow" spray paint (good job, Babe), and covered the outsides and lids to each jar. Side note: there is no such thing as "Lego yellow" spray paint as far as I know. My husband brought home Rust-Oleum #7747 Sunburst Yellow and it's about as close to "Lego yellow" as they come! I'm not sure how well this method will hold up for the long hull, but for my immediate use, it worked. You could go to more extensive measures to make the paint stick to the glass, but hey, this was quick and easy! I used a black sharpie to draw faces on each jar. I googled "Lego expressions" to come up with a variety of cute options.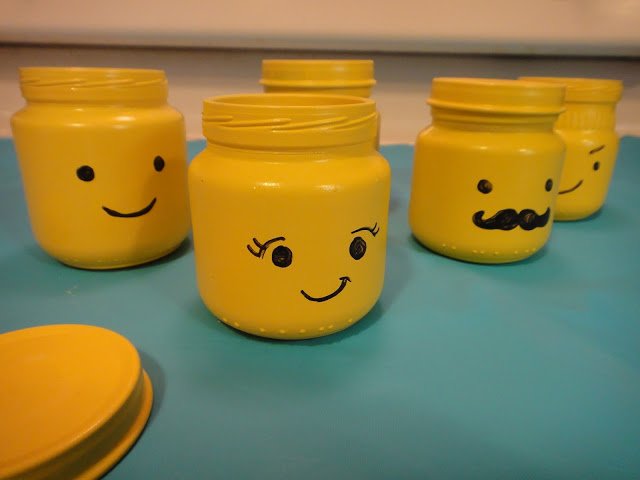 Each jar was filled with Lego candy of course! We bought a whole box of this stuff from a local candy shop… you can actually build stuff with it!! The brand we bought is called Candy Blox and taste like Sweet Tarts.