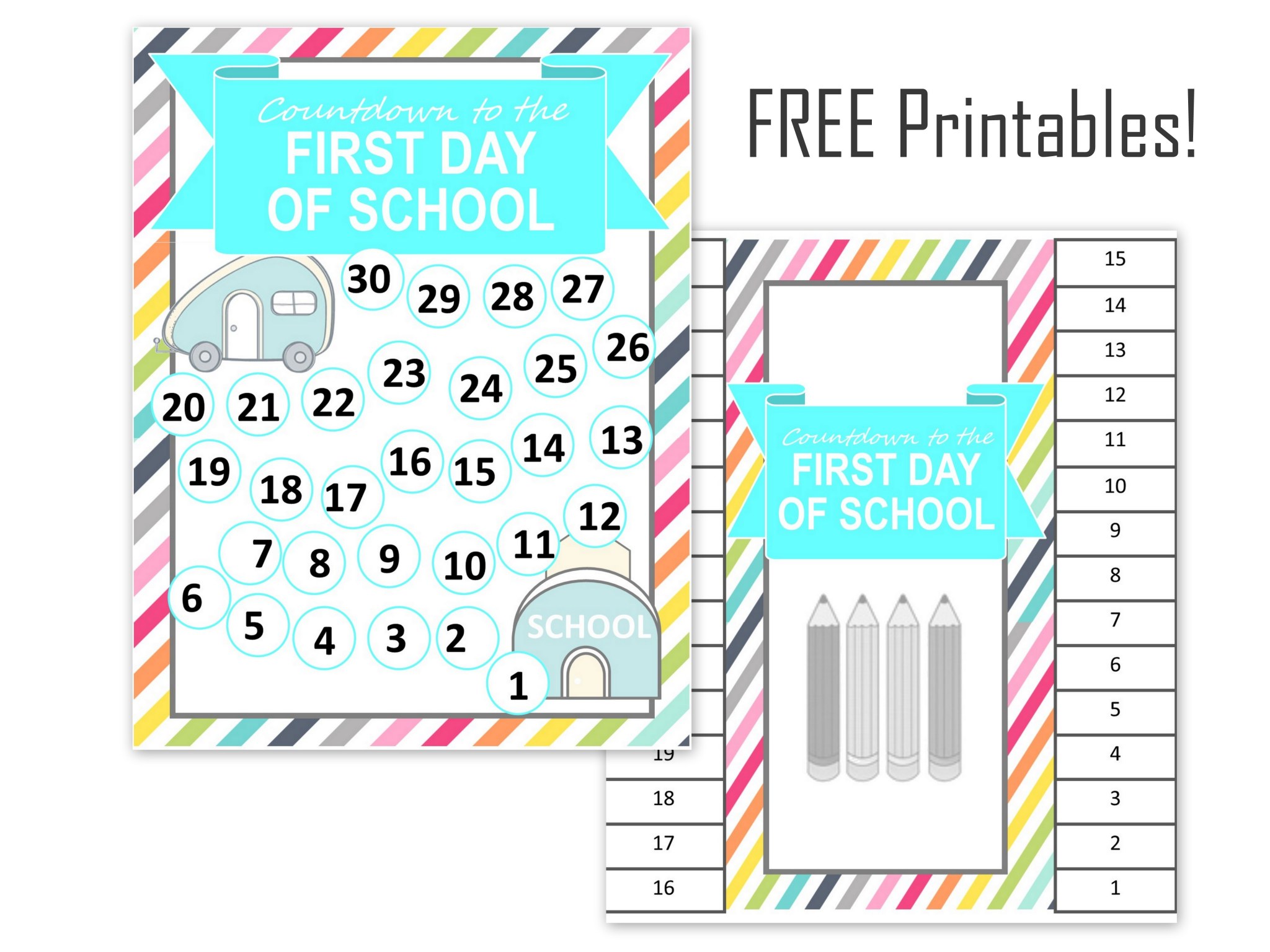 It's #Creativebuzz time! Our theme this month was NUMBERS. First up, my project, then scroll to the bottom to see everyone else's amazing projects!
Here is a free, printable countdown for the first day of school! Can you believe I'm even saying this right now? The Summer is ending soon… for reals. I didn't mean to ruin your day, but it is. Summer time is the best part of the whole year and it always goes too fast. For homeschooling moms, the first day of school doesn't necessarily make a huge difference in our daily lives. Yes, it means the start of a new routine, new books, fresh starts, crisp paper and sharp pencils, but the kids are still home.
Weather you're waiting in anticipation for the first day of school or dreading it, counting down the days till you can send your kids on their way and put your feet up, crying at the thought of Summer coming to an end or anticipating a new season… here is a free printable! Chances are (if your kids are anything like mine) they're asking you every… single… stinkin… minute… of.the.day. what is happening tomorrow. As if her life is that complicated at the age of 3, Olivia wants to know. Countdowns are great for that. Look at the fridge guys, count for yourself how many days until your birthday is here!
I've included 2 different formats. A simple road map of numbers that you can cross off, or a tear off sheet. Just cut each horizontal line between each number so you can tear off the number for each day. Go ahead, tear away! Don't forget to cherish every single one of those days. Relax, breath, take it all in, soak, run, play, chase fireflies and go out for ice cream. Hold them tight and squeeze the fun out of your last days of Summer!
THIS PRINTABLE HAS MOVED TO THE ARCHIVES
Subscribe now for instant access to this one, and many more
THIS PRINTABLE HAS MOVED TO THE ARCHIVES
Subscribe now for instant access to this one, and many more
[wcm_nonmember]
[wampum_membership_form ac_list_ids="1″ ac_tags="email-list, free-membership" plan_id="21826″ inline="true" first_name="true" email="true" password_strength="false" log_in="true" redirect="https://www.allthingswithpurpose.com/programs/free-membership/"]
[/wcm_nonmember]
[wcm_restrict]
Wait a minute, you're already a member! Go there now!
[/wcm_restrict]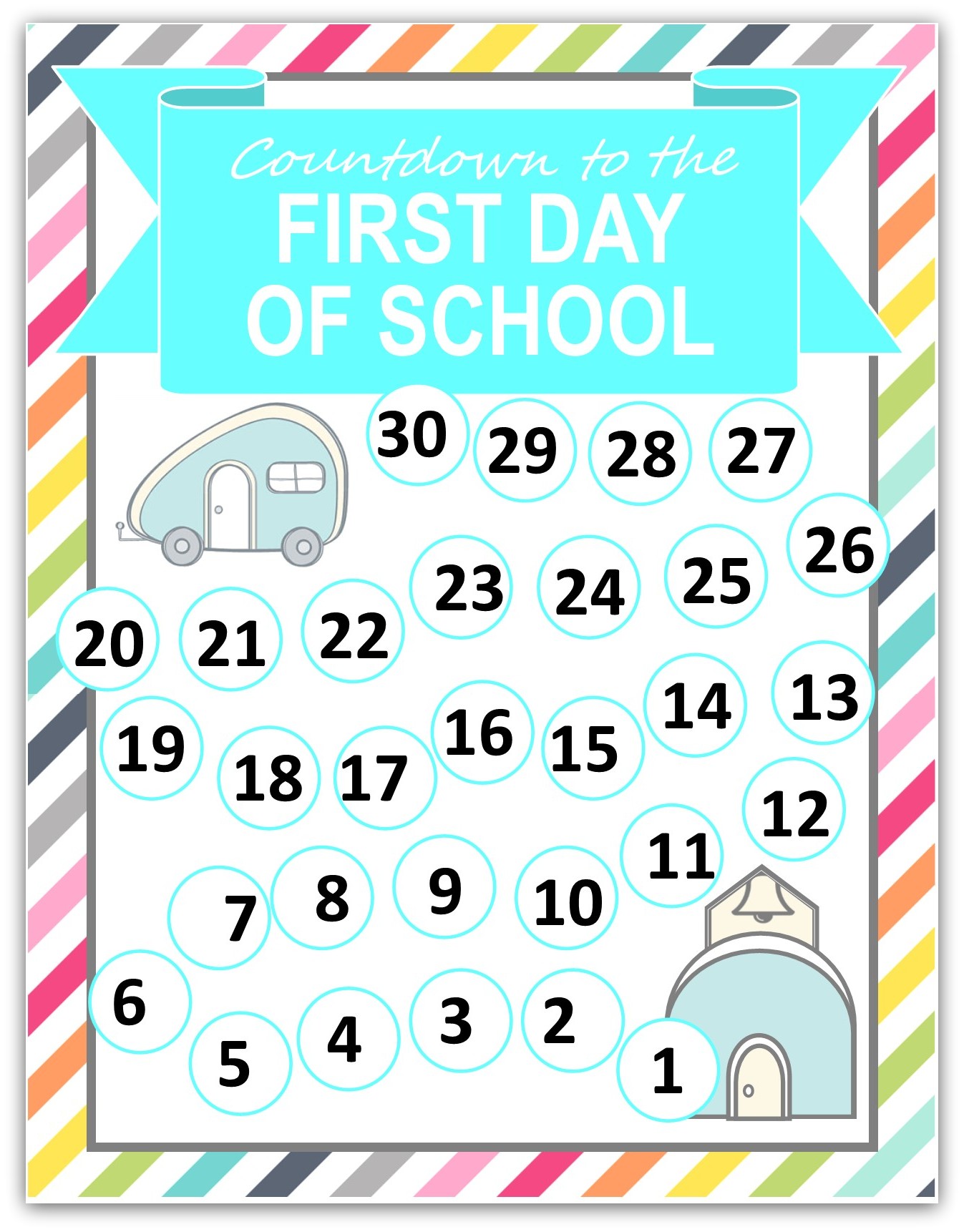 And now, check out these other fun projects from the #creativebuzz group!!


1. Telephone Table Makeover by One Krieger Chick
2. Month by Month Picture Ombre Frame by Color Me Meg
3. Giant Flashcards Playroom Decor by Crafts by Courtney
4. Neon Number Tees by Sugar Bee Crafts
5. Soft Baby Blocks by seven thirty three
6. Number Wreath by Just Us Four
7. DIY Growth Chart by A Glimpse Inside
8. Back to School Countdown Printable by All Things with Purpose
9. #2 Pencil Treats by Made to be a Momma