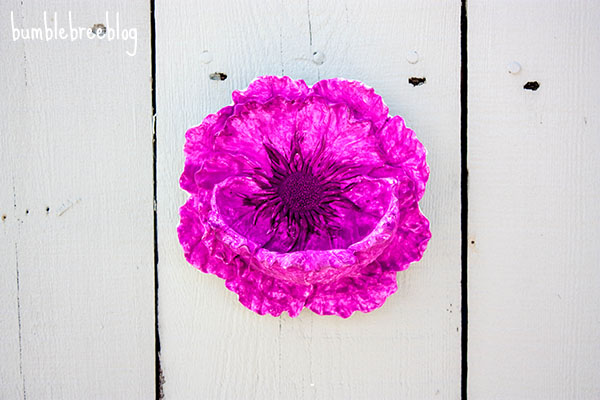 Hello all! I am Bree from bumblebreeblog and I hang out at All Things With Purpose on the fourth Monday of every month. This past weekend I was hanging out with 500 other bloggers at SNAP Conference. I had an amazing time and it got me super excited to share even more great content at bumblebreeblog and here as a contributor to All Things with Purpose. I can't wait to show you all the wonderful things I have planned for the next couple months.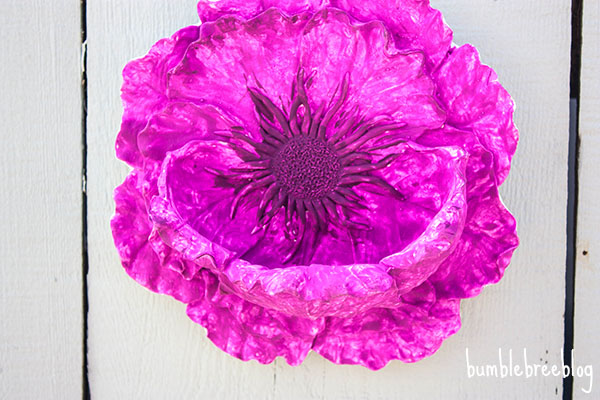 This month at bumblebreeblog I have been talking backyards. You may remember that my hubby and I bought our first home in August in East San Diego county and we have been enjoying every minute of being home owners. As the weather gets warmer (read: hotter) we are preparing our backyard for summer entertaining. In today's post I am sharing with you a wonderful backyard flower niche that I created to give some brightness to my backyard.
This was a very simple and fun project. It only used two materials, acrylic paint and a ceramic flower niche that I picked up at a ceramic shop that was closing down. Painting ceramics was one of the first art projects that I remember doing as a kid. It may not be the reason I am a craft blogger, but it definitely helped me find an interest in creating crafts that I can share with others.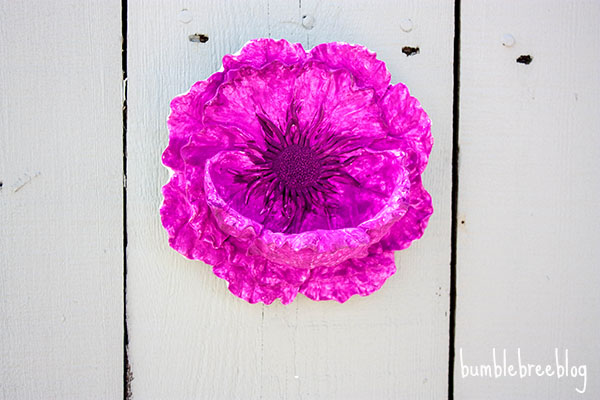 During a huge sale at my local craft store I stocked up on some wonderful acrylic paints in colors that I did not have in my stash. I chose magenta, plum, and this wonderful forest green. I knew that these paints would look wonderful on my project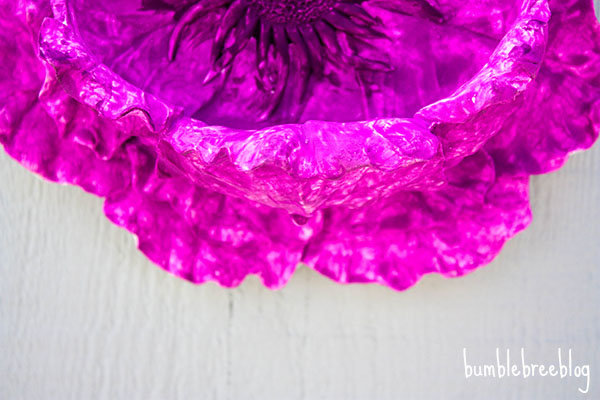 I knew that I wanted my finished project to look a little weathered, just like bright well loved Mexican ceramics. I started by quickly painting my ceramic piece with the magenta paint. I loved the way the paint was uneven and some of the white beneath showed through.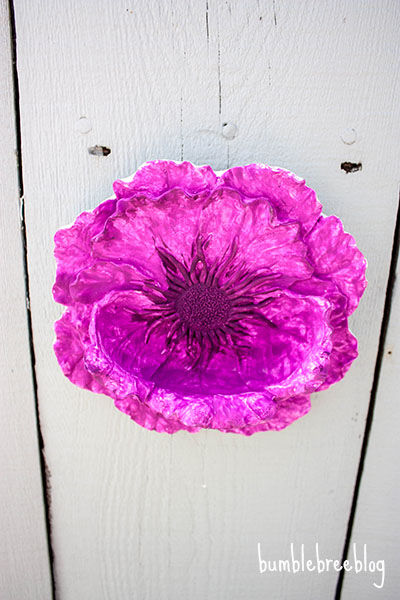 I painted the center of my ceramic flower last, so that the paint was still wet when I applied the plum in the center, highlighting the details in the center of the flower. I painted the center of the flower thicker so that the details popped out even more.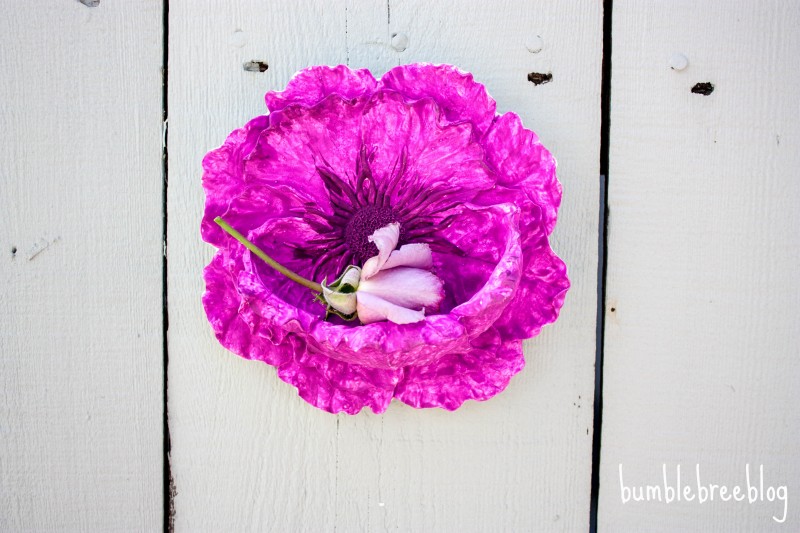 Once I finished painting the magenta and plum, I realized that I did not need the green paint and did not want to ruin the design by adding too much.
I loved my flower niche and I think it looks wonderful in my backyard. I am not sure what I am really going to use it for, though. I may just leave it how it is or seal it was a high gloss that is animal safe. It would be fun to put water or bird seed in it for birds.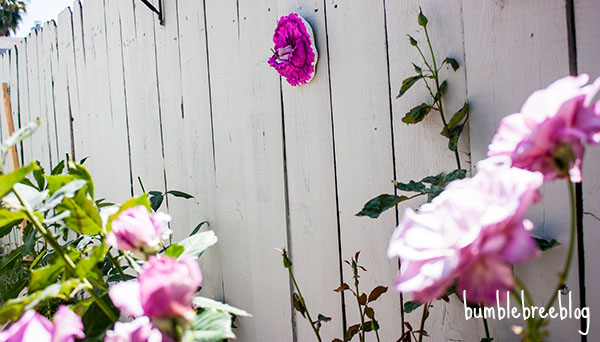 What would you put into this wonderful backyard flower niche? Let me know in the comment section.
Stop over at bumblebreeblog for some more backyard ideas, such as 10 Reasons to Buy a Hammock Before Summer. If you want to learn more about my experience at SNAP Conference check back in May to see my business cards and what I learned from SNAP. Finally, check bumblebreeblog later this week for my May Desktop and iPhone Wallpaper. Thanks for hanging with me!