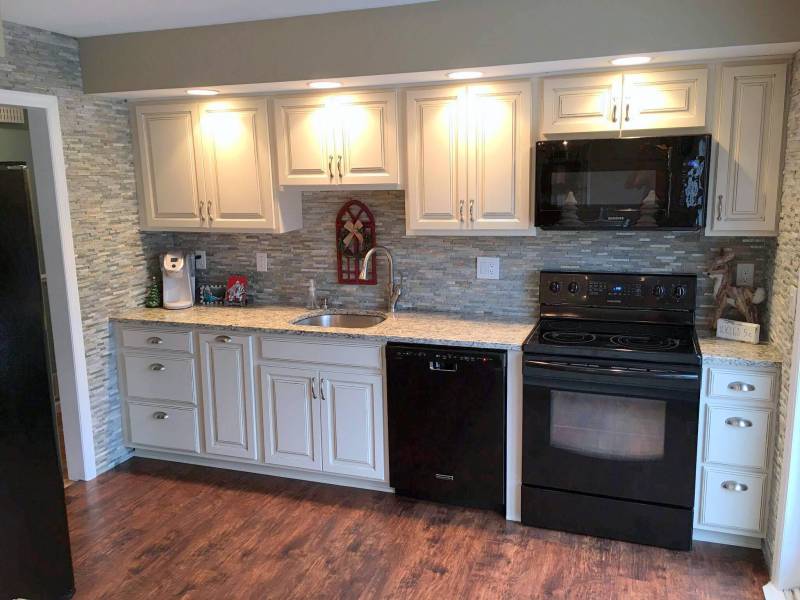 Today, I want to share a gorgeous kitchen remodel from my brother-in-law, Jon!
This post contains affiliate links for your convenience.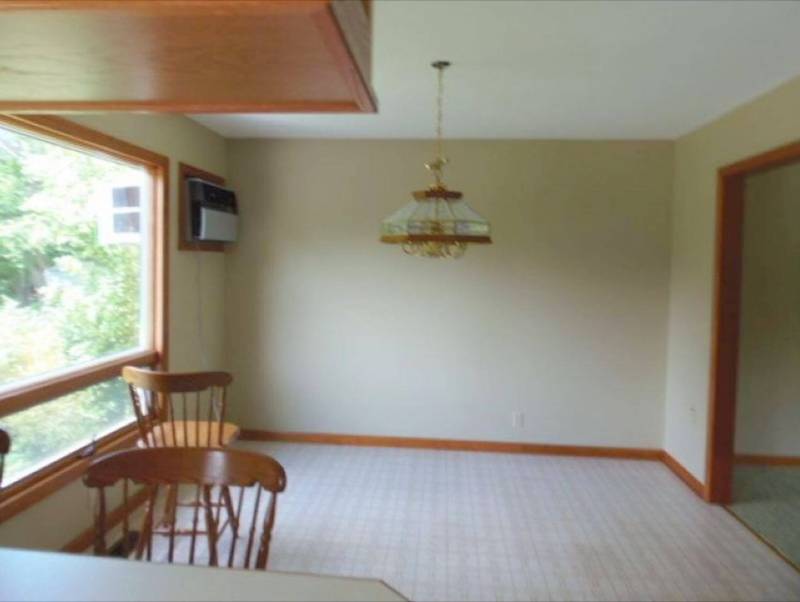 When his family first moved into their new house, they made a to-do list of things to improve in the kitchen and dining room area:
Replace flooring
Paint trim
Paint walls
Update backsplash
Replace most of cabinets
Paint cabinets around refrigerator
Change hardware on cabinets
Upgrade chandelier
Remove cabinets above bar
Upgrade countertops
Upgrade appliances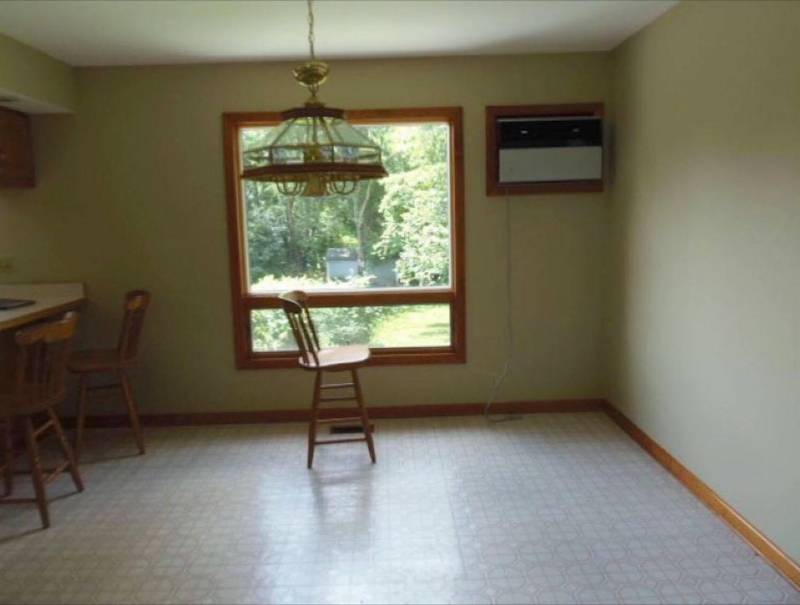 This kitchen was actually the inspiration behind my own kitchen remodel. I knew Jon had used Stix brand primer and Benjamin Moore paint with great success. I used both on my kitchen cabinets and they have held up great for a year now!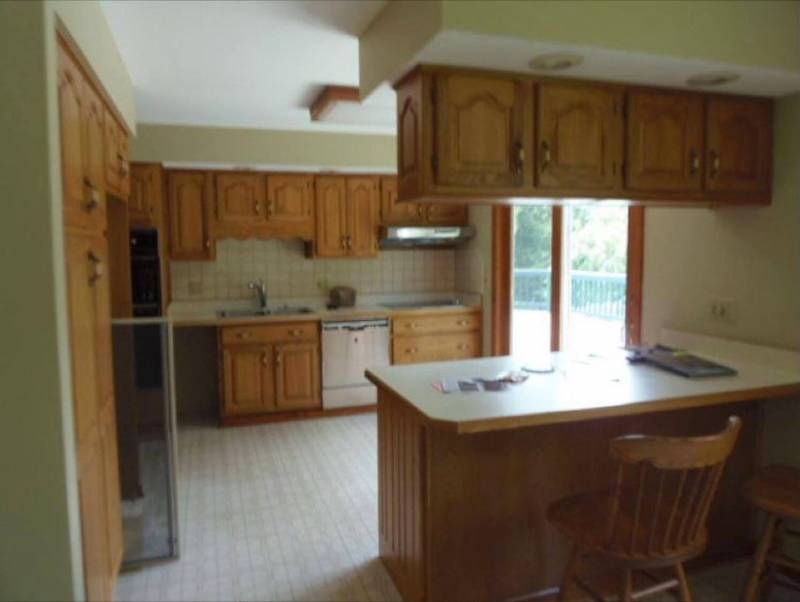 Supply List
Cabinets: from Home Depot
Cabinets around fridge: Stix Primer and Benjamin Moore Paint in Buckhorn
Walls: Benjamin Moore in Bennington Gray
Countertops: Santa Cecilia Granite from the Home Depot
Table: Ashley Furniture
Bar Stools: Lowes
Chandelier: Old fixture, spray painted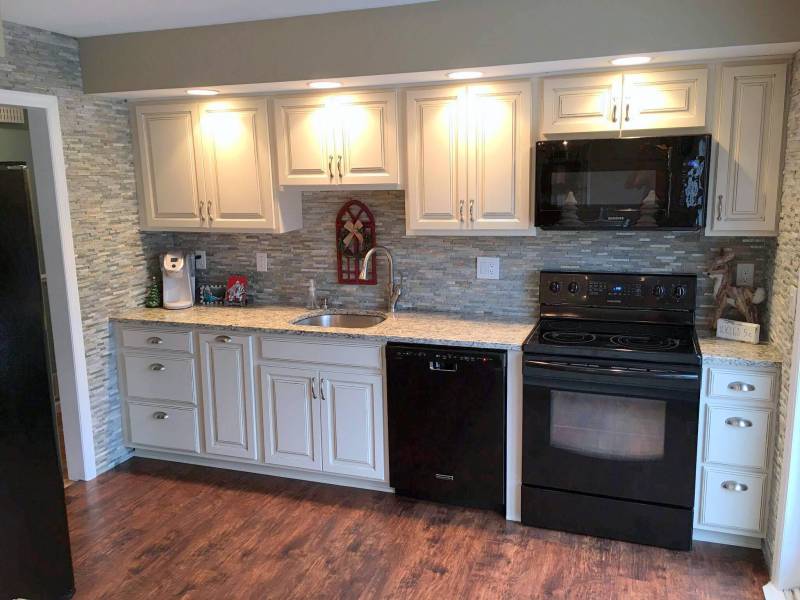 I love the clean, modern feel of this kitchen! Like my kitchen remodel, removing the cabinets over the bar area makes such a HUGE difference! Can you believe how open it feels?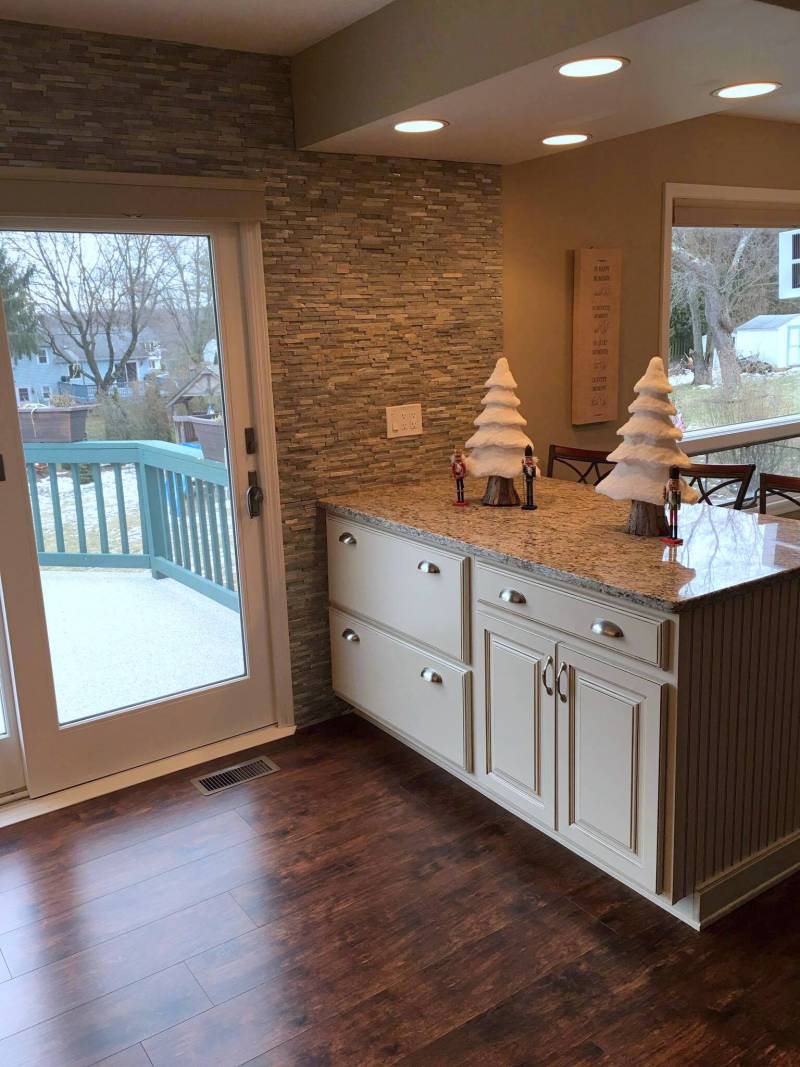 To save money, the cabinets surrounding the fridge were painted rather than replaced. They went with a two tone look rather than trying to match paint colors exactly. That tile on the walls comes in large sections and was a breeze to install. Find it here.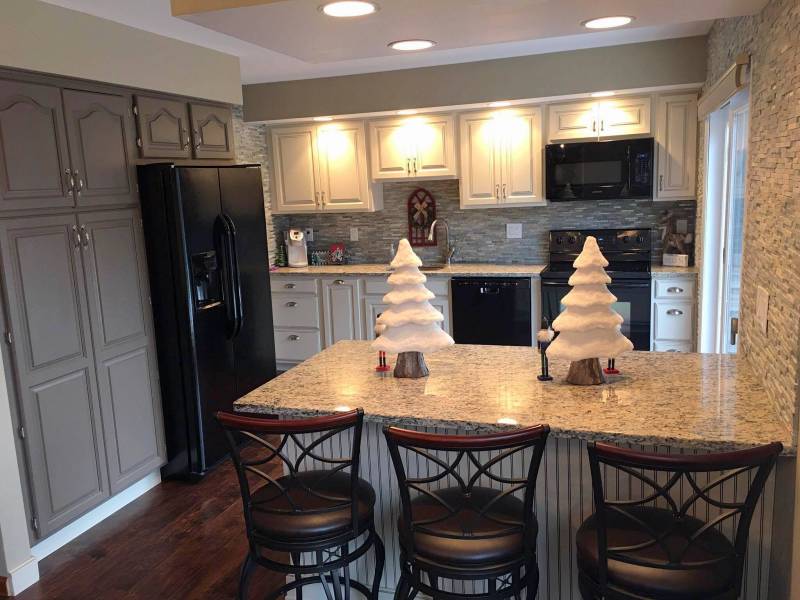 Doing the bulk of the work yourself, obviously saves a lot of money. Almost everything here was done on their own, with the exception of the countertops. Don't you love that bar height table and Fixer Upper inspired wall decor? I'm also crushing on that white Keurig.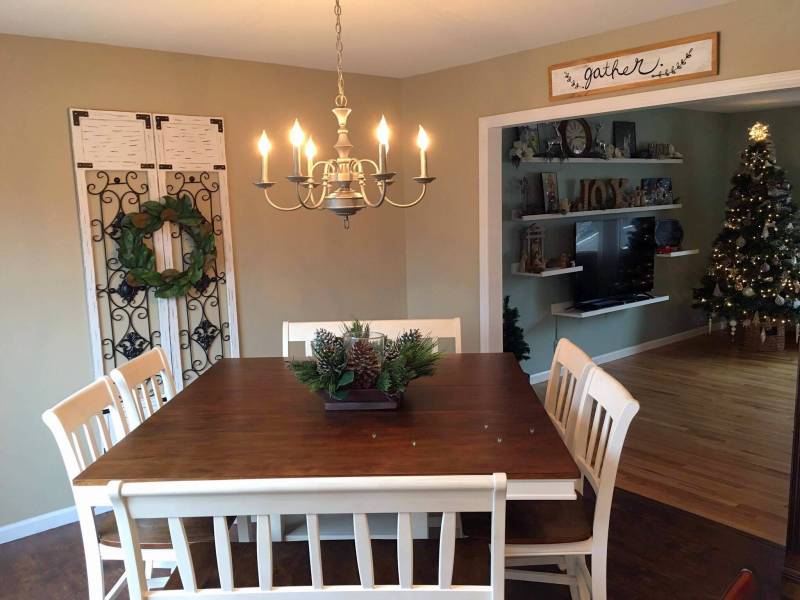 Leave any questions below and I'll try my best to answer them or ask Jon for his opinion!