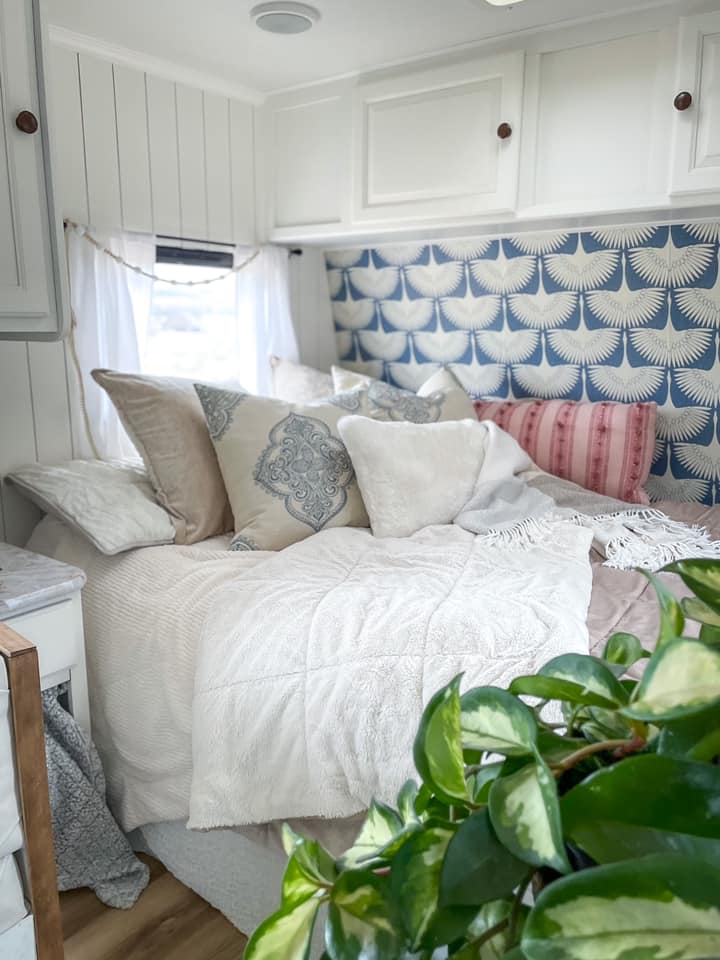 Beautiful Boho Camper Renovation
Today I am featuring another amazing transformation from a member of my camper renovating Facebook Group!! My group, All Things Camper Renovating is an awesome place to ask questions, find inspiration and get immediate advice from thousands of other renovators. There are lots of new renovators, as well as an expert group of admins that help answer questions and share information. I'd love for you to join in on the fun! CLICK HERE to join.


The Details
This 2009 Nomad by Skyline was renovated by Sarah Goicoechea. You can connect with Sarah on her Instagram account @canyoncasa.nv . Sarah has renovated one other camper and received a copy of my book, All Things Camper Renovating for Christmas!
"We renovated a little 1994 Wilderness two years ago, we called her Norma Jean (I name everything) and that is where I fell in love with trailer renovation. I have always loved Interior Design but I realized right away the BIG impact you could make on a smaller budget!" -Sarah Goicoechea

Get the Look
Wall color – Swiss Coffee by Behr
Door color – Natural Linen by Sherwin Williams
Countertops – marble contact paper
Flooring – peel and stick
Lower cabinets – Eucalyptus Wreath by Behr
Shiplap – 1/4″ plywood
Table – purchased on Facebook marketplace and cut to size
Door details – quarter round trim
Kitchen backsplash – bead board paneling
"Stay the course, there will most likely be a time during the process you will question this life decision but once it's finished it's all worth it, to take a step back and see what you have accomplished and enjoy nature of course!" -Sarah Goicoechea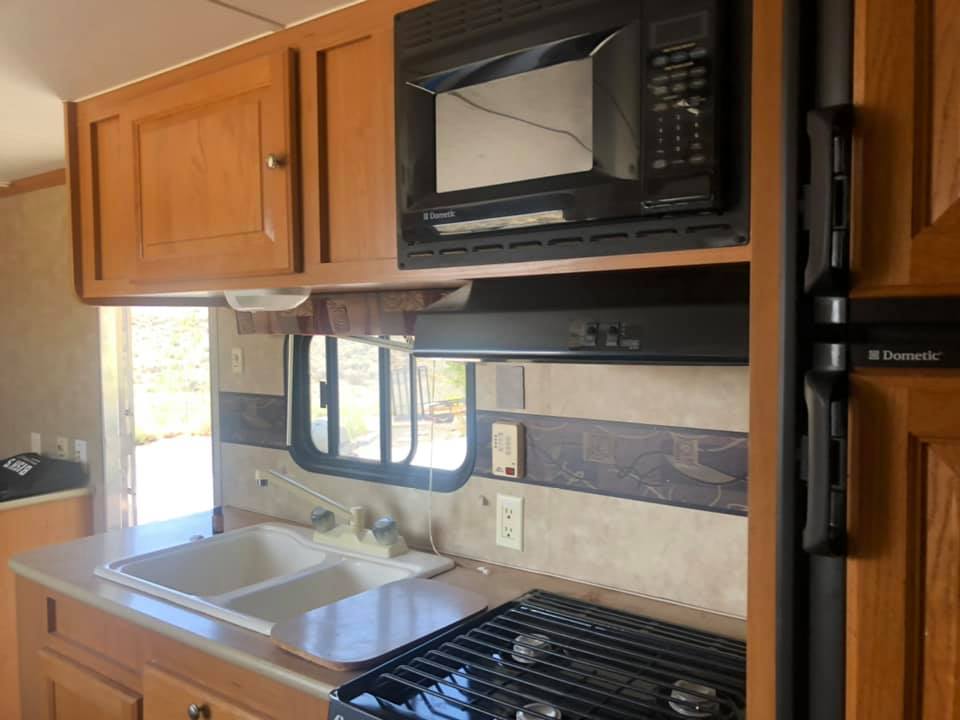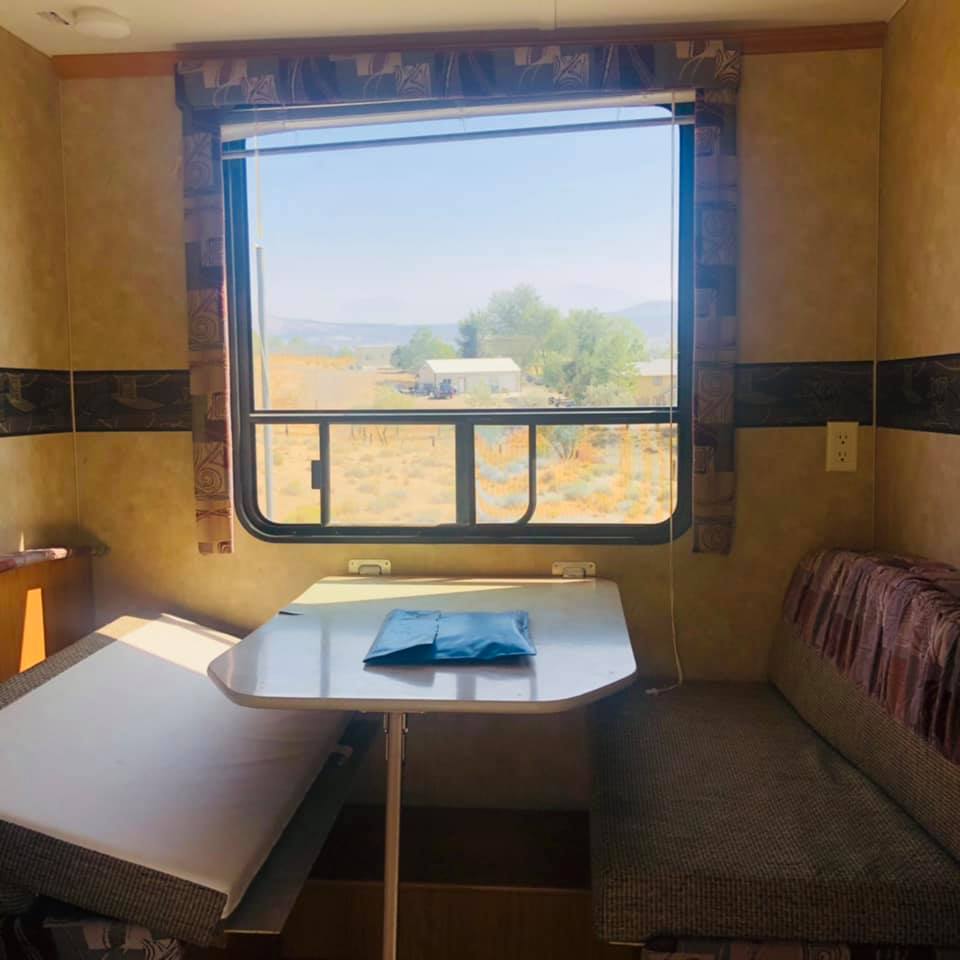 Use the slider below to compare the BEFORE and AFTER PHOTOS!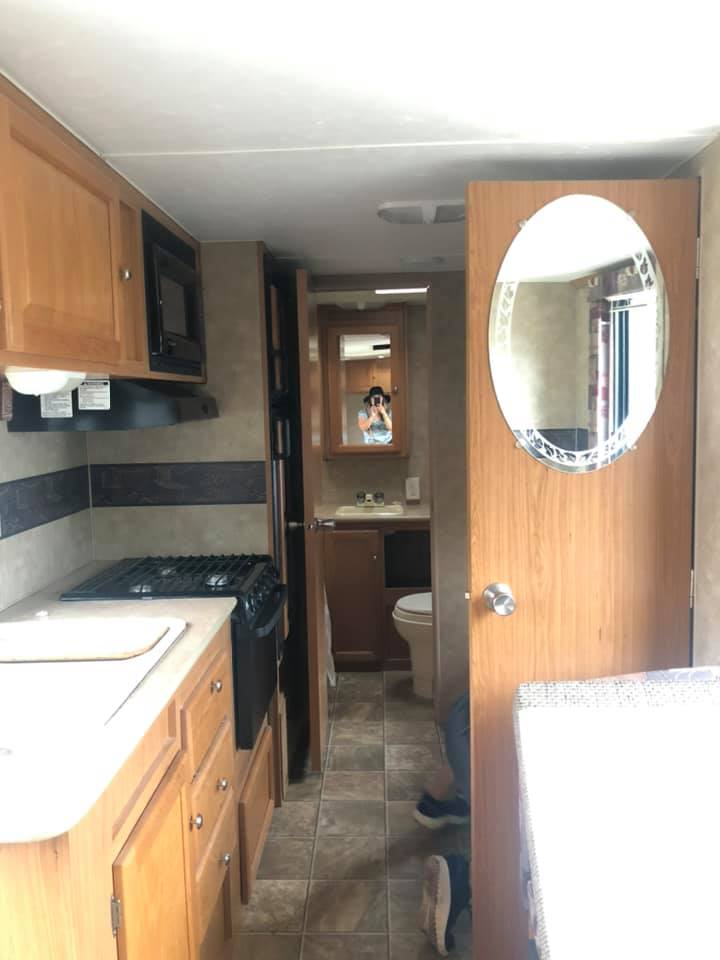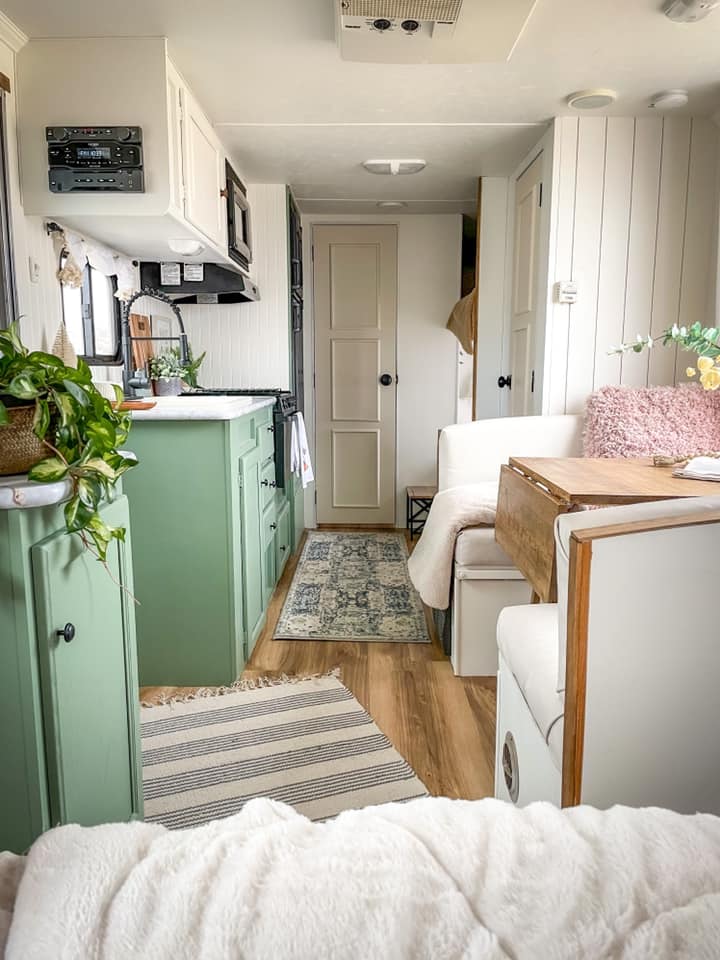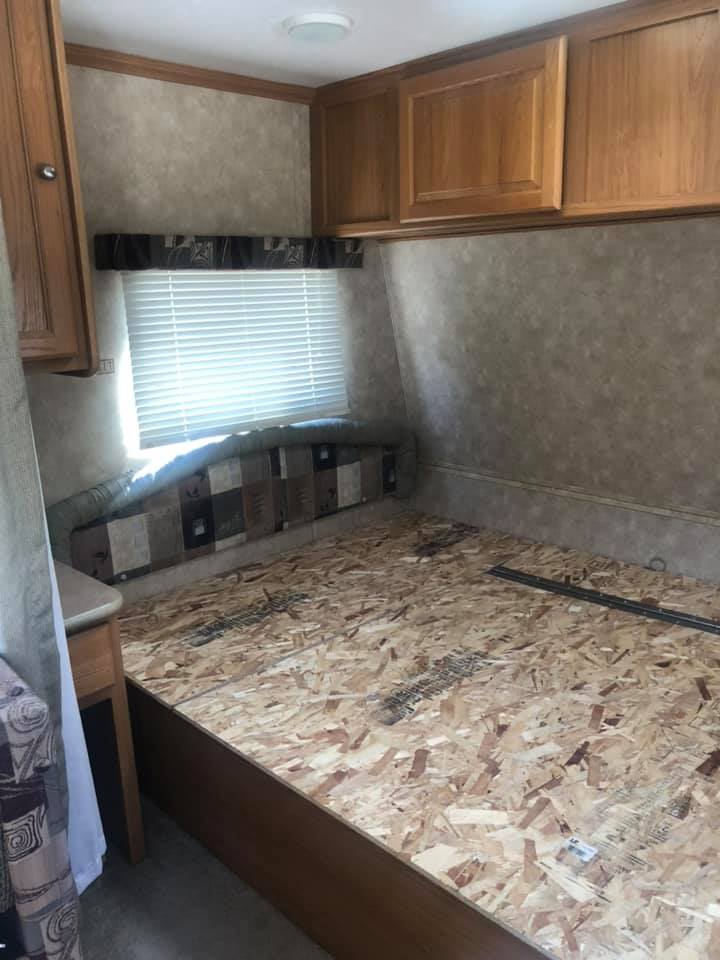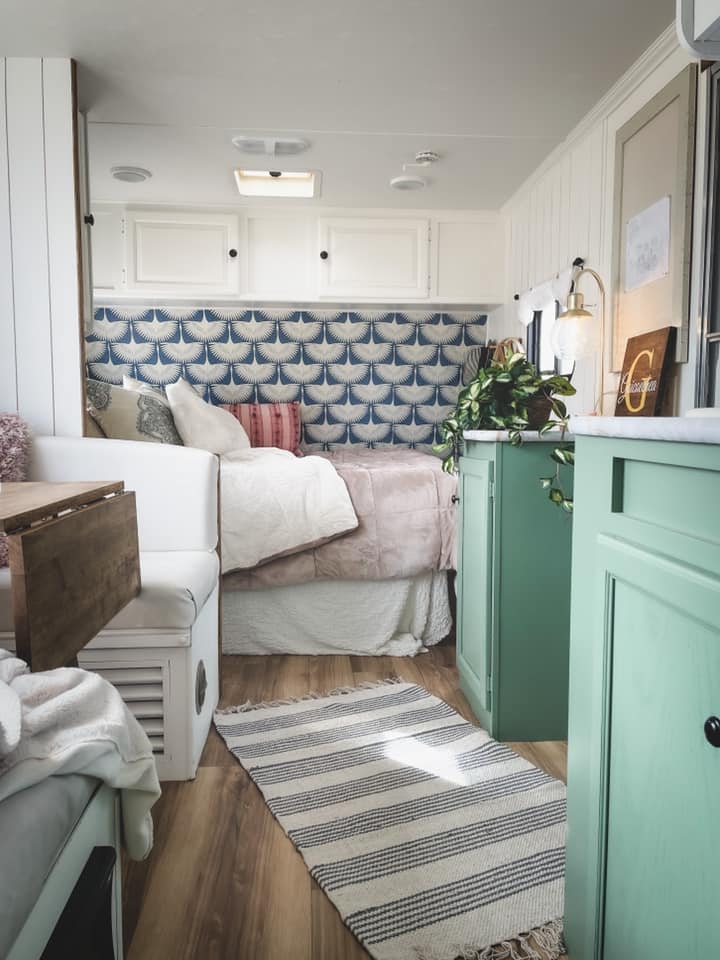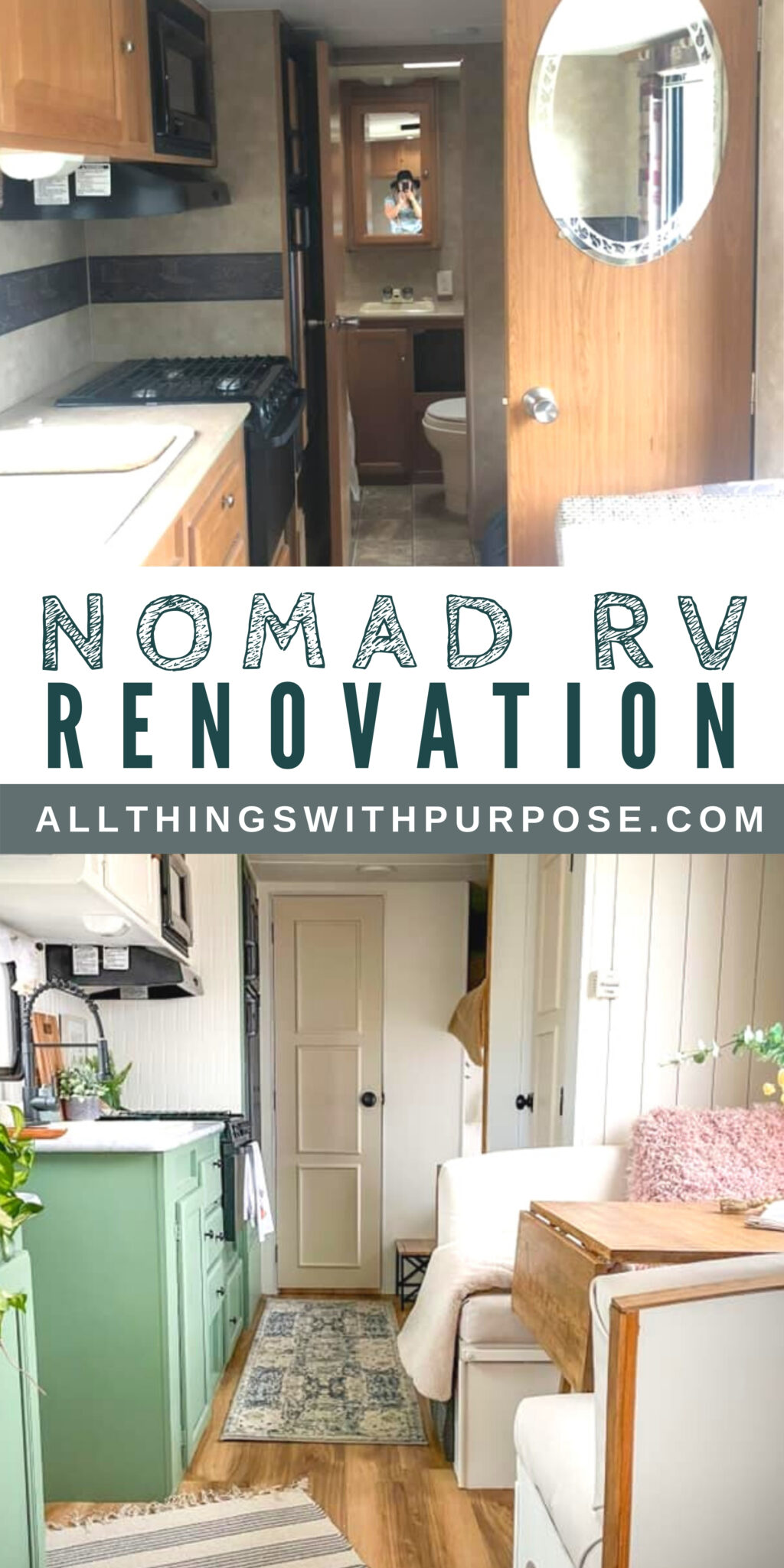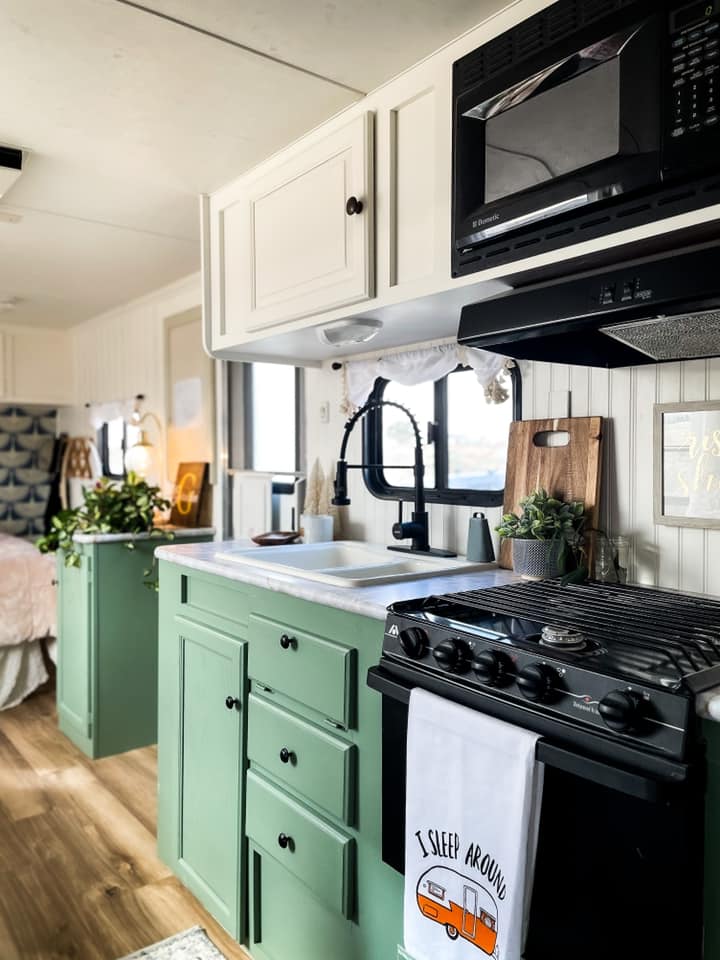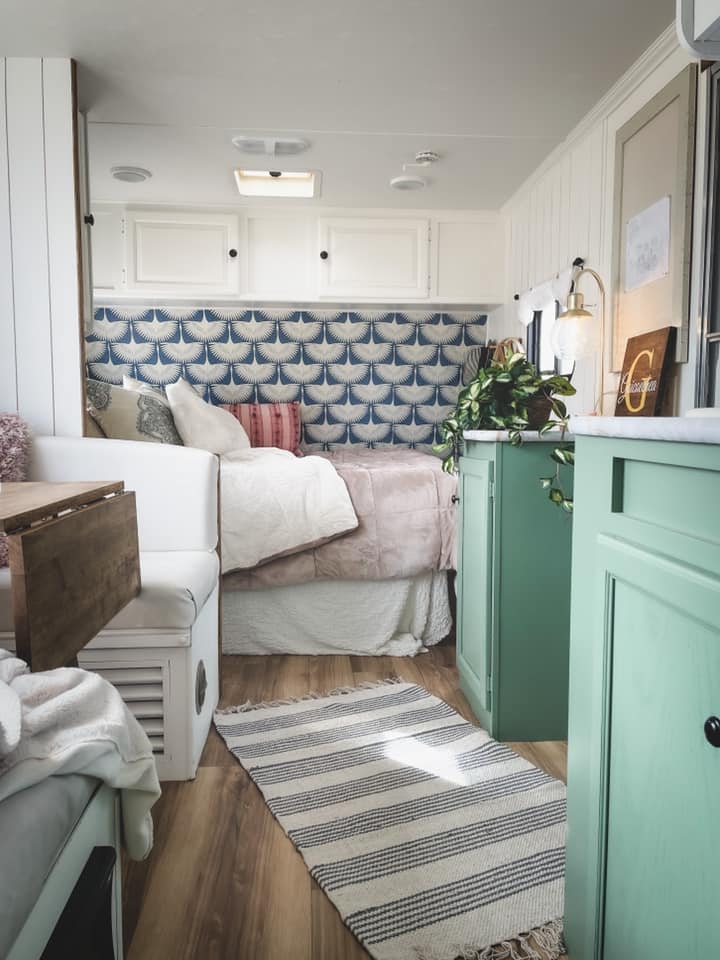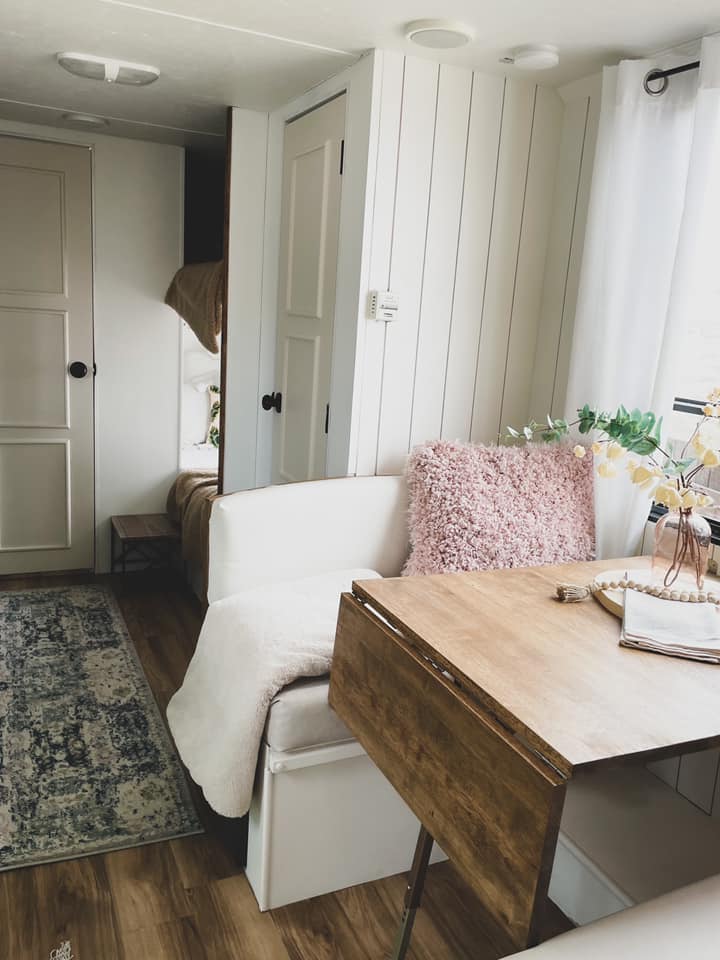 ---
For more amazing transformations like this, follow me on Instagram: @purposeblog
Or join my Facebook community group: All Things Camper Renovating
Pin-It!