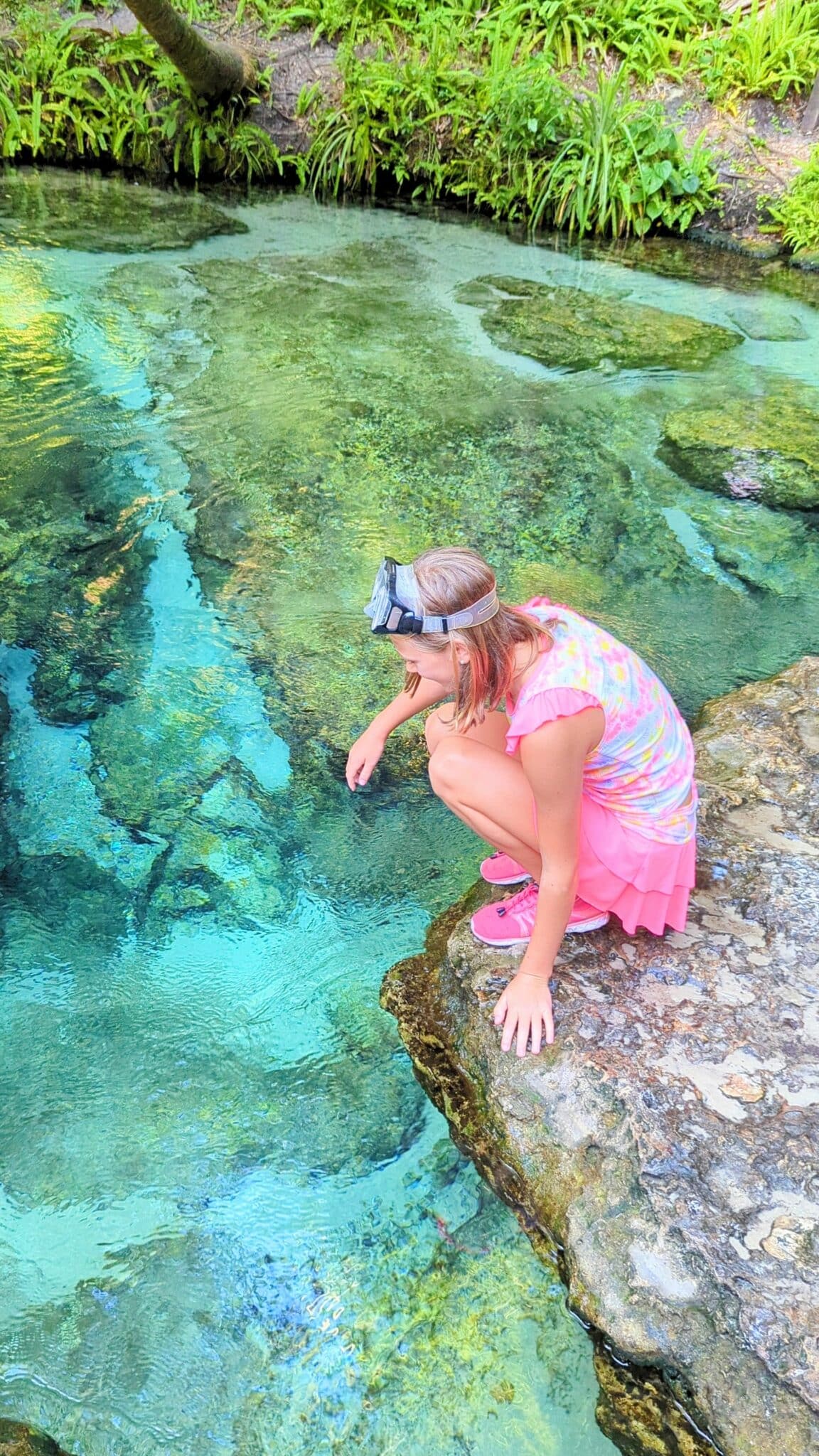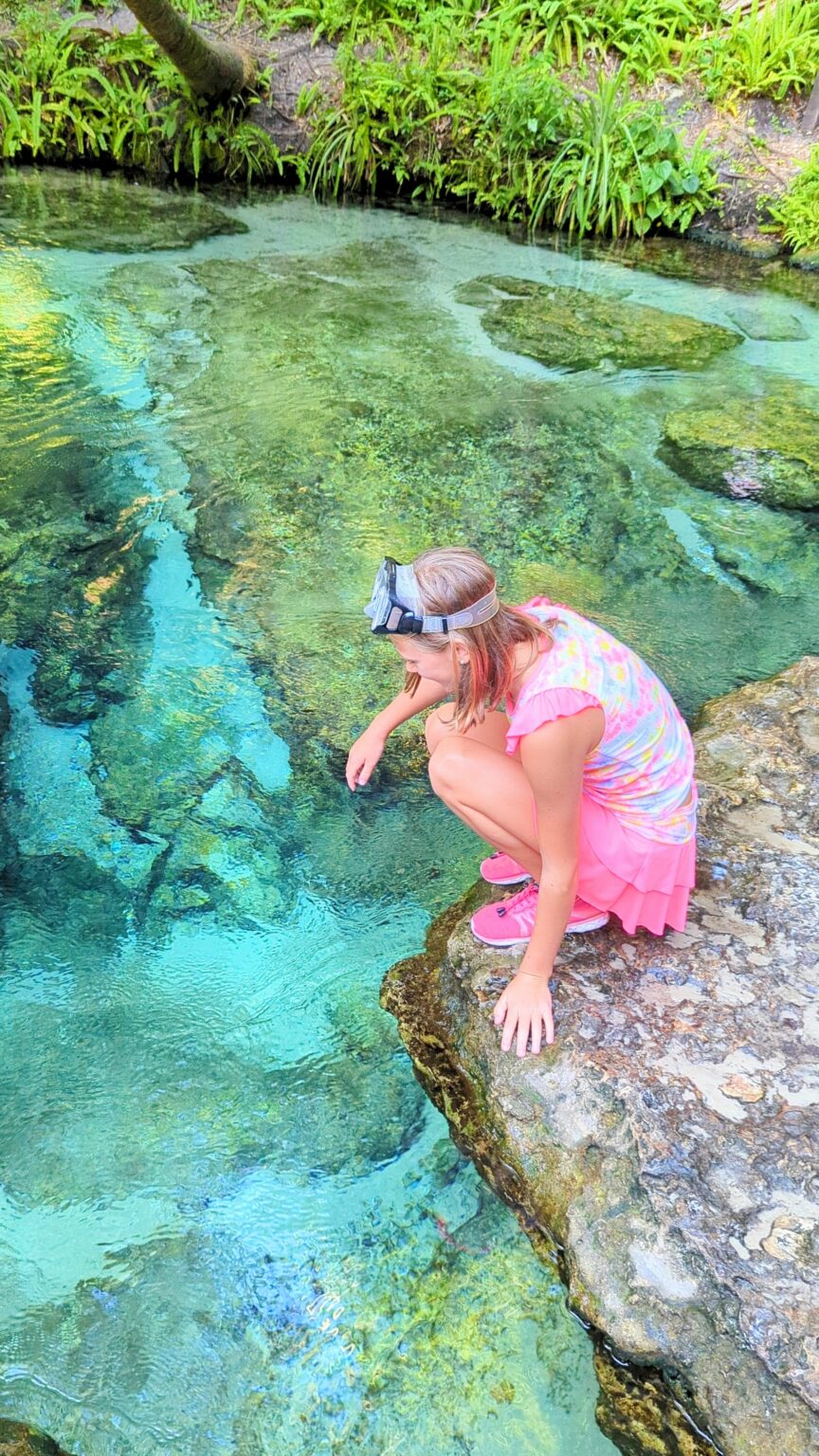 Rock Springs Run
If you are looking for an awesome outdoor experience in Central Florida, you have to make a stop at Kelly Park for Rock Springs Run. Float down a natural lazy river, swim in the crystal clear water and walk the trails of this truly magical place. If you're looking for a great alternative to theme parks and shopping malls on your next trip, you will want to include this stop on your itinerary. Florida is known for the many natural springs found throughout the state. Just down the road from Rock Springs, you'll find the popular Wekiwa Springs State Park. Our family prefers Kelly Park to Wekiwa, and I'll share why!
Know Before You Go
Because of the popularity, Kelly Park does reach capacity many days of the week. It is most likely to reach capacity on weekends and during the Summer months when school is out. For this reason, I highly recommend lining up at the entrance before they open. On most days during the Summer months, you will find a line of cars along the road, waiting for the park to open. Cars start lining up by 7am and by the time the park opens at 8am, it may already be at capacity.
Kelly Park is not a state park like Wekiwa Springs, it is an Orange County park. There is an entrance fee of $3 per vehicle for 1-2 people; $5 per vehicle for 3-8 people; and $1 for additional person/walk-ins/motorcycles/bikes. The waterfront closes one hour prior to park closing. During the summer, inclement weather can affect park operations; for the safety of our guests, the swim area will be closed if a storm produces lightning.
Park Hours and Location
During the Summer, Kelly Park is open from 8 a.m. – 8 p.m. and during the Winter they are open 8 a.m. – 6 p.m. The waterfront and nature trails close daily one hour prior to park closing.
The park office can be reached at (407) 254-1902.
The address is:
400 E Kelly Park RD
Apopka, FL 32712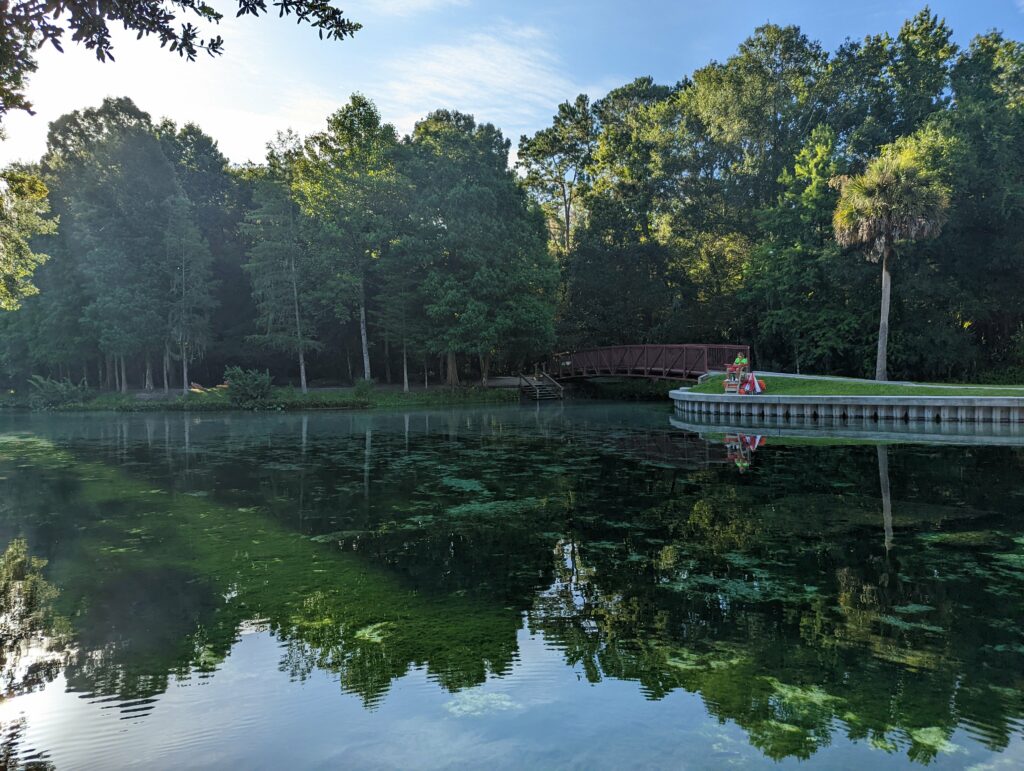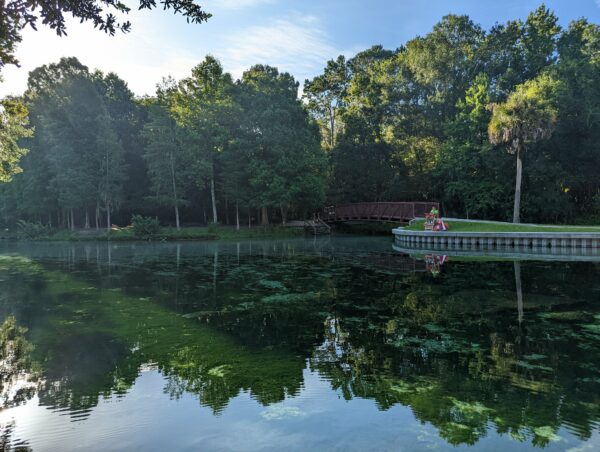 Kelly Park Features
In addition to the free-flowing natural spring, Kelly Park features full-service concessions (during the Summer months), picnic pavilions and a playground. The parking lot is very nice and the facilities are all in great shape. There are beautiful walking paths and places to sit for those that prefer to stay dry.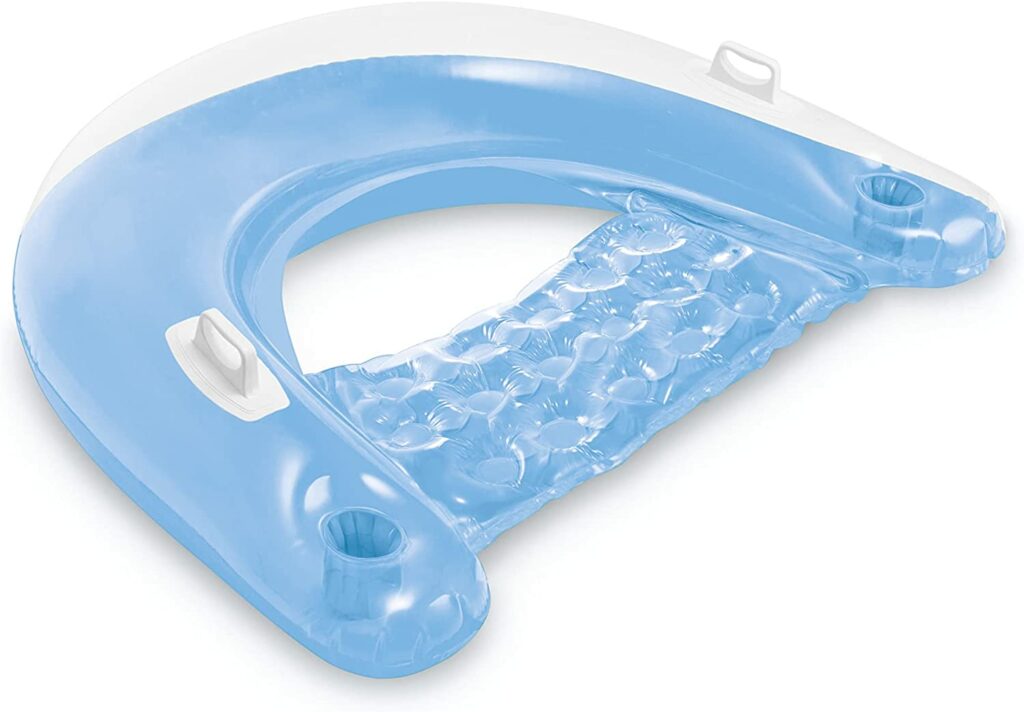 TIP: Bring inexpensive inflatable tubes from the Dollar Tree or Five Below and a pump. Inflate them while waiting in line to enter the park!
What to Bring
Tube rental is not available inside the park, but you'll find a rental place just down the road. Guests can bring their own pool noodles or floats that must be less than five feet in length or width. We highly recommend bringing your own floaties! You can walk or swim down the lazy river, but it is quite rocky and we prefer to float over top of the rocks rather than trip around them.
Many people bring picnic supplies and plan to stay the day. There are picnic tables and charcoal grills available for use. You may want to bring beach chairs and sand toys as well.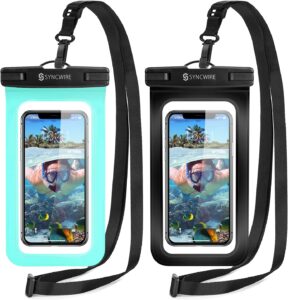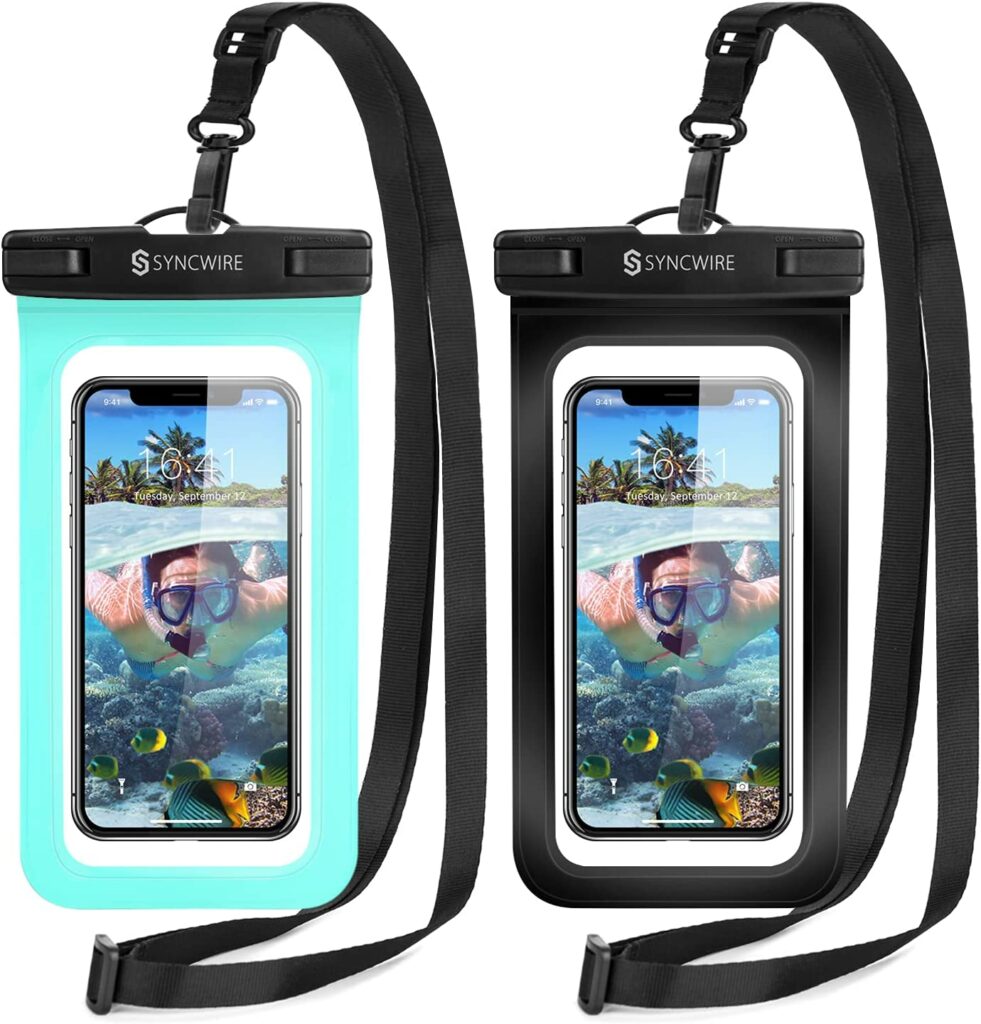 TIP: I highly recommend water shoes or athletic sandals with back straps. Rock Springs Run (the lazy river area) is very rocky! It can be painful to walk without shoes on.
What Age is it Best For?
I believe Rock Springs Run is an experience that any age will enjoy, with a little planning! We have gone with toddlers, teens, middle age friends and parents in their 70's. I think our teens probably enjoy it the most, but adults are more likely to appreciate the beauty. With infants and toddlers, I recommend a well-fitting lifejacket or floatie. I thoroughly enjoy floating on a tube, which is totally doable with an infant in your lap. Older adults will probably want to float rather than walk over the large rocks, which can definitely be a tripping hazard.
TIP: Leave valuables in your locked car (or at home!) and bring a resealable plastic bag or water-tight carrier for your phone and keys.
Rock Springs Compared to Wekiwa Springs
Our kids prefer to visit Rock Springs Run and we love bringing friends here from out of town. Both Wekiwa Springs and Rock Springs have large swimming areas that resemble a natural pool. However, only Rock Springs has a lazy river area for swimming and floating. Wekiwa is better for paddle boarding and kayaking, with rentals available and beautiful runs where swimming is not allowed. Wekiwa also has longer walking trails. Rock Springs is an Orange County park where Wekiwa Springs is a Florida State Park. Both have beautiful crystal clear water that stays a consistent temperature, year-round.
Frequently Asked Questions
Q. How much is the park entrance fee?
A. 1 – 2 people is $3, 3 – 8 people is $5. Busses are $10 for the bus plus $1 per person. Entrance fee is cash, or Visa, MasterCard or Discover credit card with a valid photo ID.
Q. Do they take credit cards?
A. Yes they accept Visa, MasterCard and Discover with a valid photo ID.
Q. How can I find out if the park has reached capacity?
A. Once the park reaches capacity, the web page is updated to reflect that the park is full. There is also an Information Line that is updated when the park is full: call 407-254-1906.
Q. How many cars are let in each day?
A. 280 vehicles are allowed in each morning, and an additional 50 vehicles are allowed in after 1 p.m. with afternoon parking pass. These 330 vehicles equate to an average of 1,350 visitors each day.
Q. What happens if they are at capacity before I get there?
A. If the park has reached capacity by the time you get there in the morning, you can get a voucher to be able to gain access at the 1 p.m. re-open time. However, only one voucher will be given per car, on a first-come, first-served basis.
Q. Where can I get a re-entry pass?
A. If the park is full, they typically do not allow re-entry. In the event that the park is not at capacity, you can get a re-entry ticket to get back in.
Q. Do they offer any canoe, kayak or paddleboard rentals?
A. No. There is a canoe/kayak launch next door at Camp Joy; however, no rentals are offered at Camp Joy or Kelly Park, nor do they offer any shuttle service. You can rent paddle boards and boats at Wekiwa Springs State Park, Kings Landing or Wekiva Island. If you are wanting to canoe, kayak or paddleboard, I highly recommend Wekiwa Springs over Kelly Park.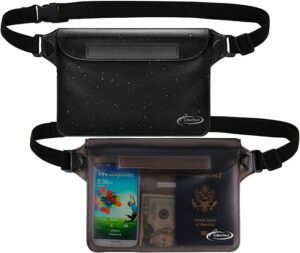 Q. Can I send one person from my family ahead to save us a spot?
A. No. Families should arrive at the same time to make sure that you can all get in.
Q. How cold is the water?
A. 68 to 72 degrees year round.
Q. Where can we rent a tube?
A. The park does not provide tube rentals. Tubes can be rented outside the park from a local business. You may also bring your own float as long as it is not over five feet in length or width.
Q. Is there a concession stand?
A. The concession stand is open daily from spring break until early October and is cash only. Items sold include hotdogs, hamburgers, snow cones and funnel cakes as well as charcoal, condiments, bug spray and other items; availability is subject to change.
Q. Are alcoholic beverages permitted?
A. No.
Q. Are pets allowed?
A. No, only ADA service animals are welcome.
Q. Are there alligators and snakes in the water?
A. We have personally NEVER seen snakes or alligators in the waters at Kelly Park and do not know anyone that ever has. I have been told by staff that they see them from time to time, but they are not common. It's important to remember that most wildlife, including alligators, really don't want to be around people. If you see an alligator, notify the staff right away and they will then verify the sighting and activate the safety protocols that are in place.
Q. Do you see manatees here?
A. No.
Q. Can we bring our own grill?
A. grills are allowed in the picnic areas, but not by the water.
Q. Can we bring a pop up shelter?
A. Pop up tents are allowed in the picnic area. They cannot be any bigger than 10×10 and must have full visibility through the tent. No camping style tents are allowed except for in the campground. No tents are allowed by the water.
Q. Can you get in the water if it is raining?
A. The park uses a Thorguard lightning prediction system that will trigger if lightning is in the area; however, staff has the right to shut the water down if conditions warrant it. During peak season lifeguards will be on stand throughout the river and will shut the water down if they lose sight of the bottom of the river even if the Thorguard has not triggered.
Q. Is the water safe for small children?
A. Yes. I recommend lifejackets for any small children, infants or kids that are not strong swimmers. There are lifeguards on duty during peak season, but not year-round.
Q. Are there lockers available?
A. A small number of lockers are available to use on a first-come, first-served basis. Locks can be rented from the concessionaire.
Q. Is there a shuttle back?
A. Rock Springs Run is pretty small taking you only about 25 minutes to float down. Once you get out there is only about a 10-minute walk on a paved sidewalk back to the main park area.