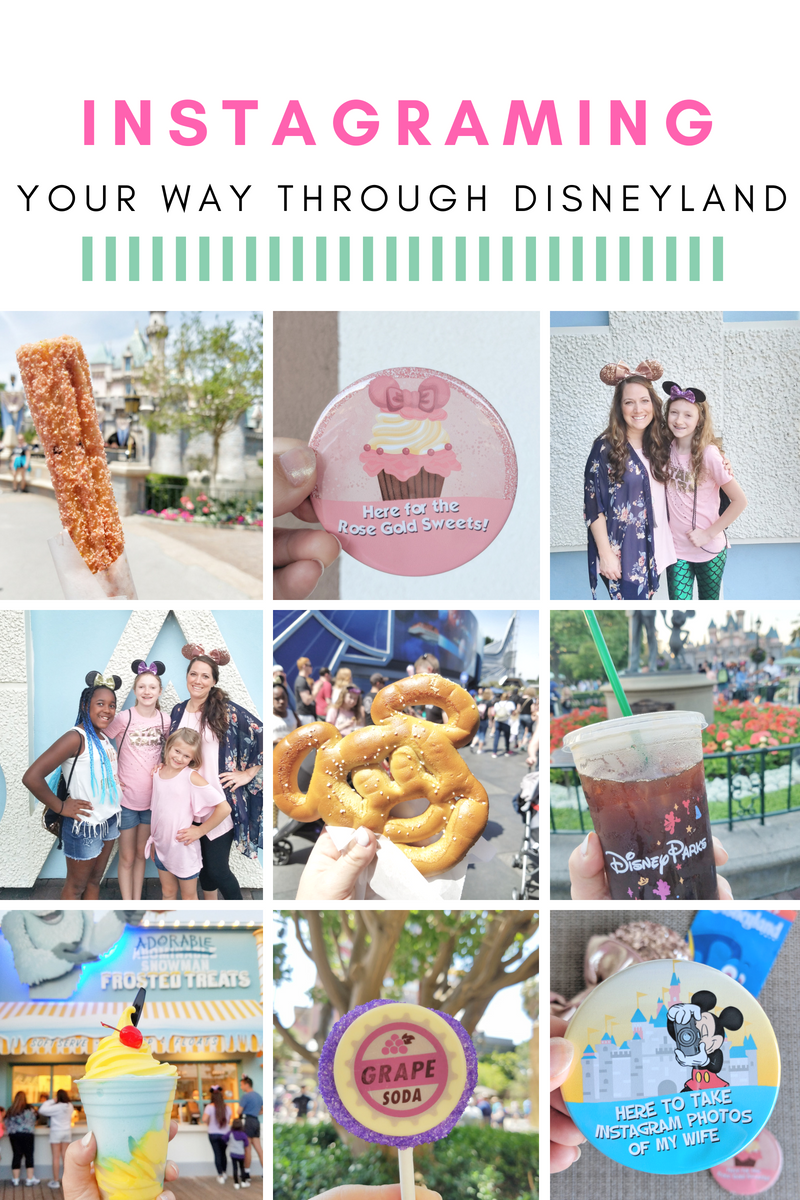 Instagram Like it's Your Job
My family visited Disneyland for the first time this past month. We're longtime Disney World goers and the opportunity to visit Disneyland for the first time was eagerly anticipated. We went into our time at Disneyland rather blind. We're so comfortable with the layout of Disney World, but really had no idea what to expect at Disneyland.
The only thing I knew I needed to do at Disneyland, was Instagram like it's my job…
which, it kind of is!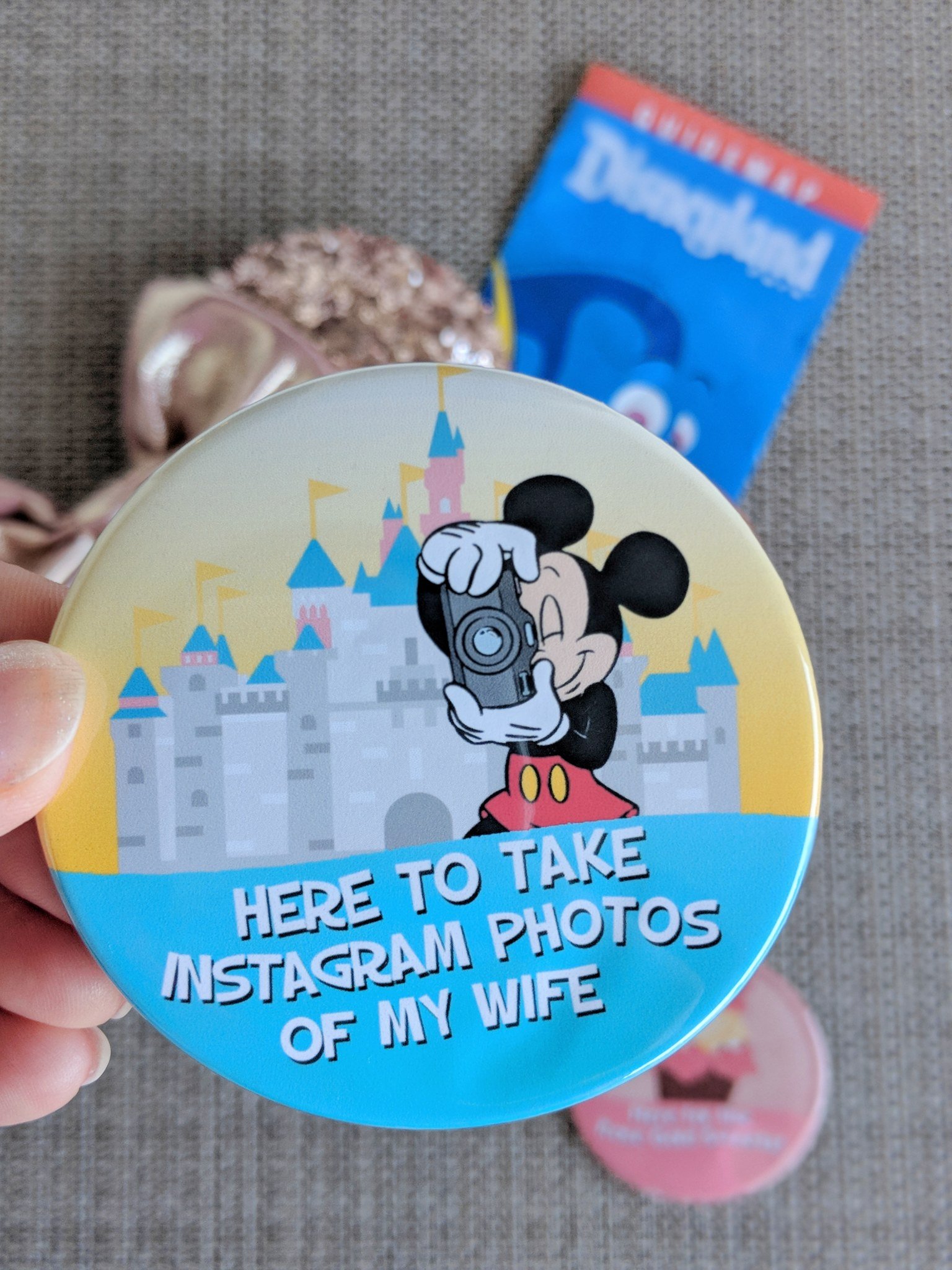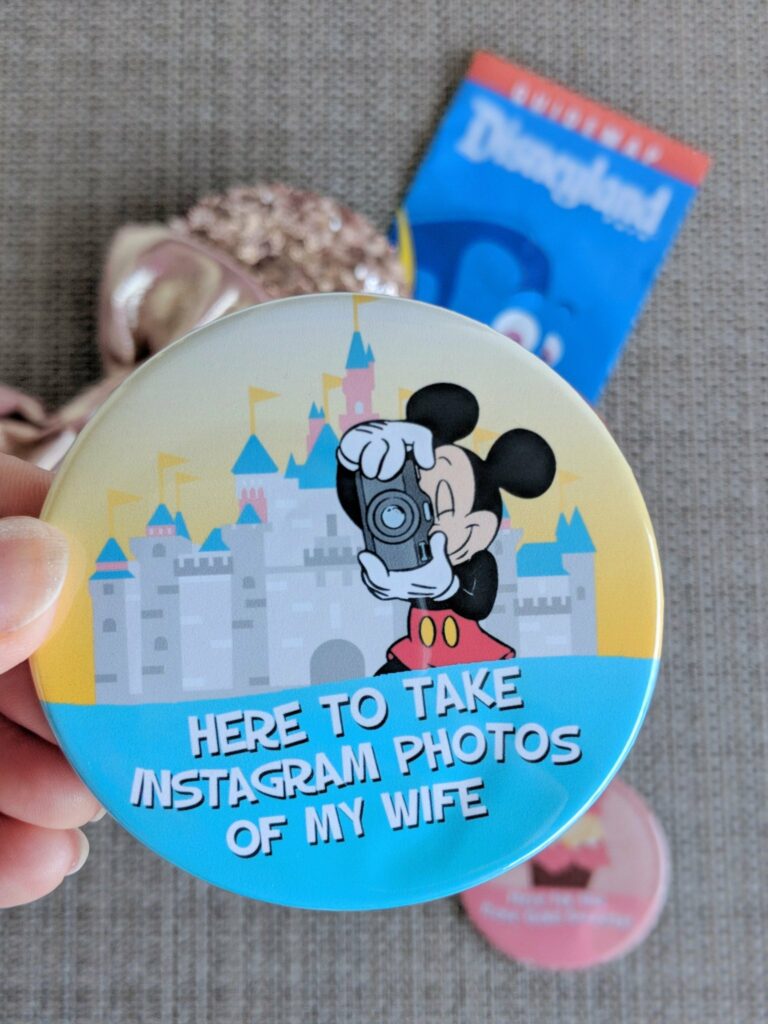 Find this awesome button for your hubby: here
I have spent the past year Insta-stalking numerous Disney enthusiasts who have beautiful accounts full of color and magic and happiness. I've been studying their ways and screen shotting the spots to remember. I gathered my tools and and my maps, and I was ready!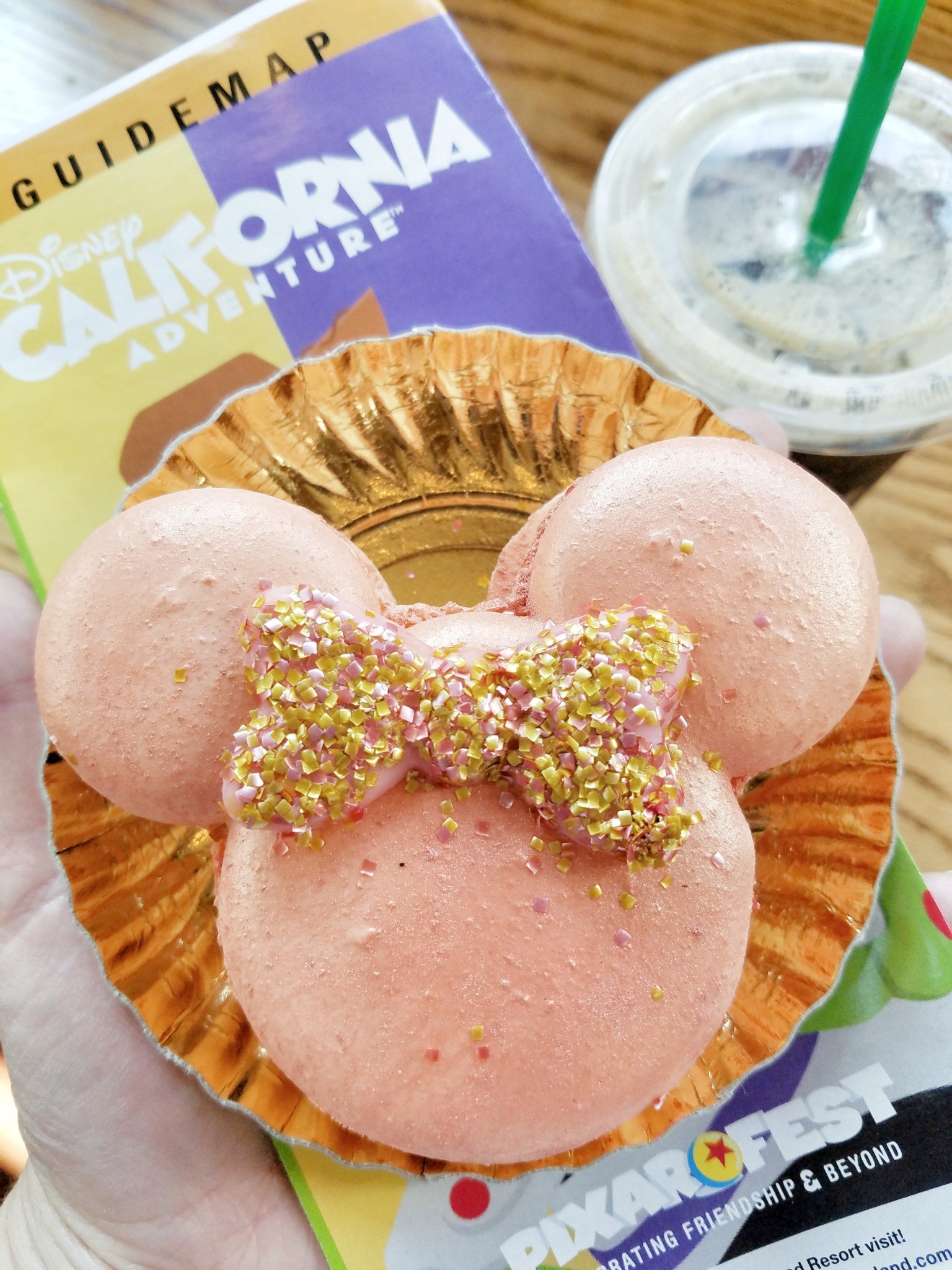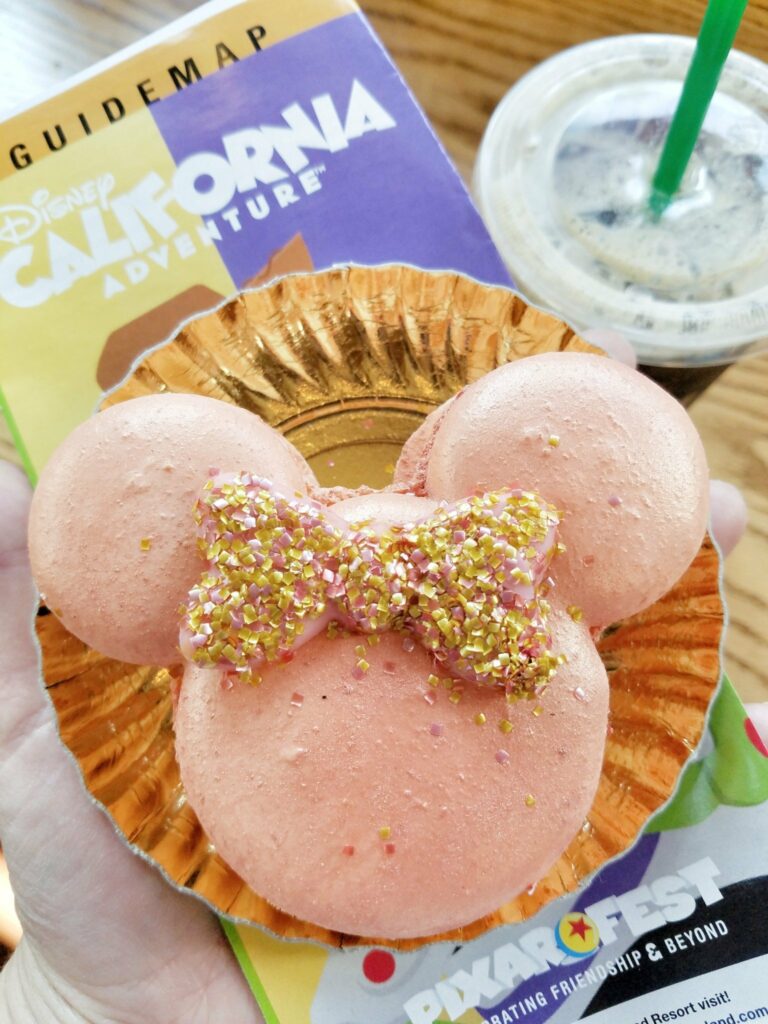 Accessories and Apparel to be Insta Ready
I couldn't risk getting to Disneyland and not finding the perfect rose gold Minnie Ears, so I bought mine ahead of time! I also bought these amazing buttons on Etsy. I'll include the links to these below:
Don't forget to ask for a free Disney celebration button at the gate!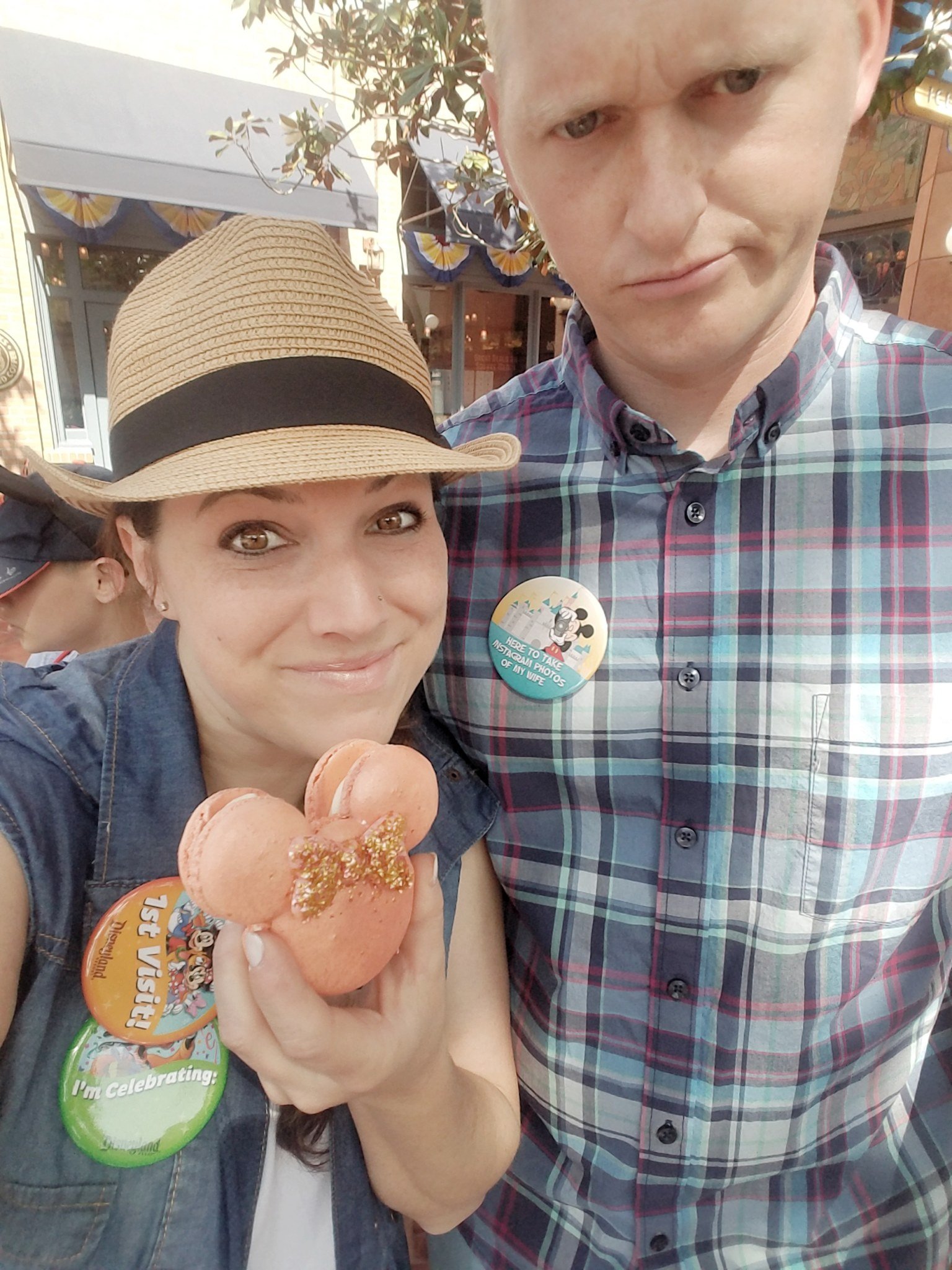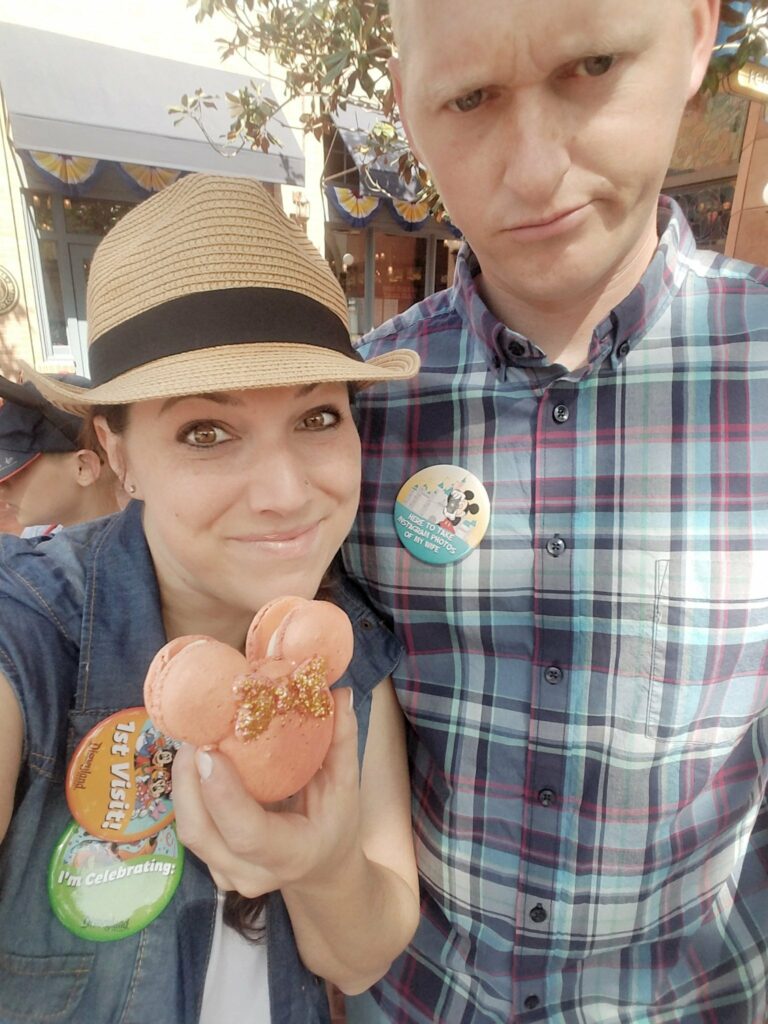 First Time for Everything
If there is anything I have learned from Instagram, it's that macarons need to be photographed (weather they actually taste good or not, who really knows?). Bonus points if you can find a rose gold colored macaron, and what's that you say? Minnie Mouse shaped, rose gold macaroons?!
Well, I'm here to tell you that I had never in my life actually tried a macaron until now. Guess what… they really are SUPER yummy! At least this rose gold, Minnie Mouse shaped macaron from the Starbucks on Buena Vista in California Adventure was super yummy.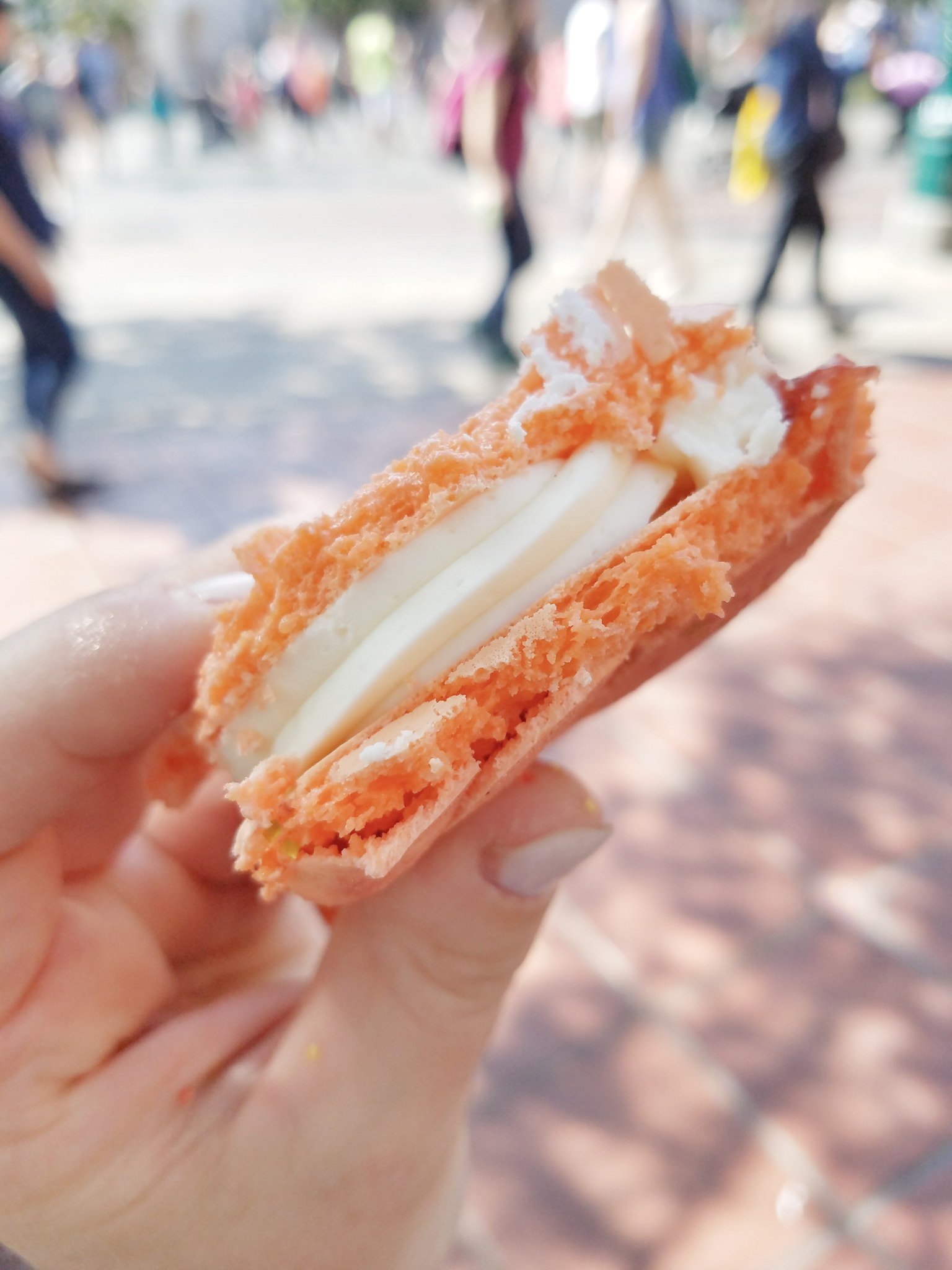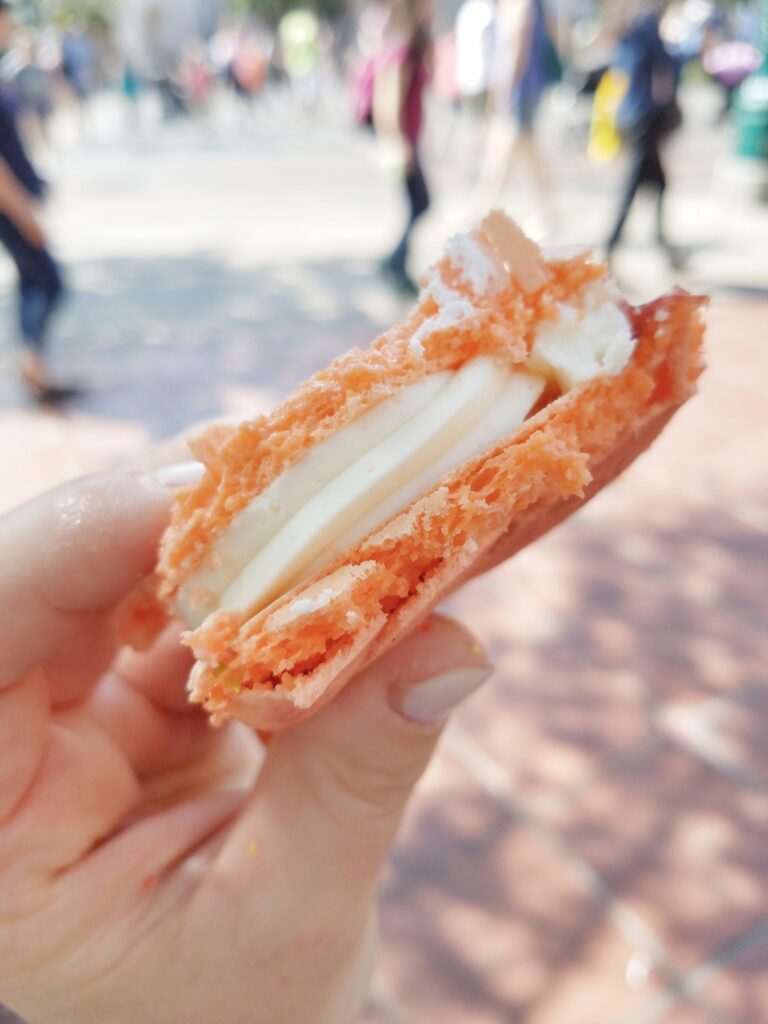 Anther popular Instagramable food I had NEVER tried was the churro! Can you believe it? Well, my first time trying one was from the cart in front of Sleeping Beauty's castle (it was also rose gold). It was yummy, kind of like a skinny elephant ear coated in sugar? I wouldn't say it was my all time favorite food, but it was good and it was pretty.
The Mickey Mouse shaped pretzel on the other hand, was delicious and could almost pass as a meal.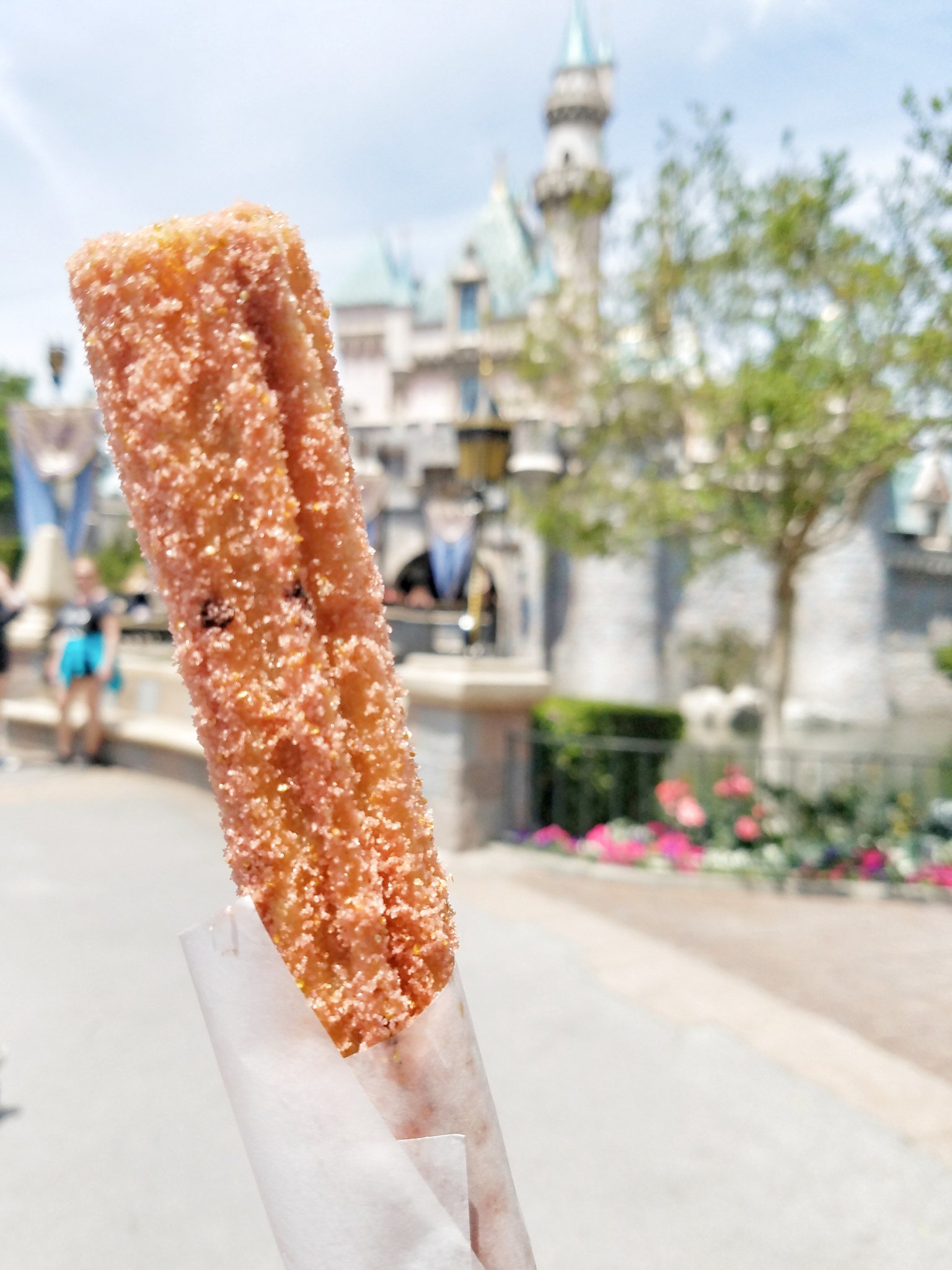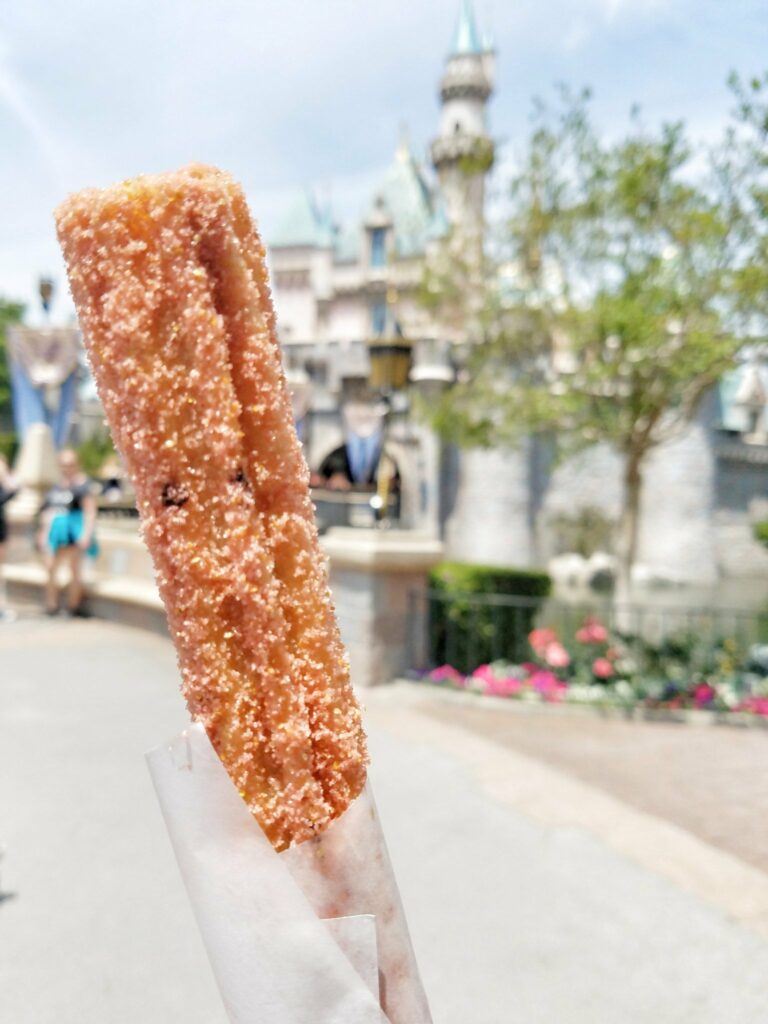 Popular Spots to Take a Picture at Disneyland
Here are the iconic spots you have to stop at for a photo:
At the park entrance, in front of the Disneyland train station and big Mickey Mouse in the grass
In front of Sleeping Beauty's castle
Next to the statue of Walt Disney and Mickey Mouse
At the "Small World Wall"
On the Tea Cup ride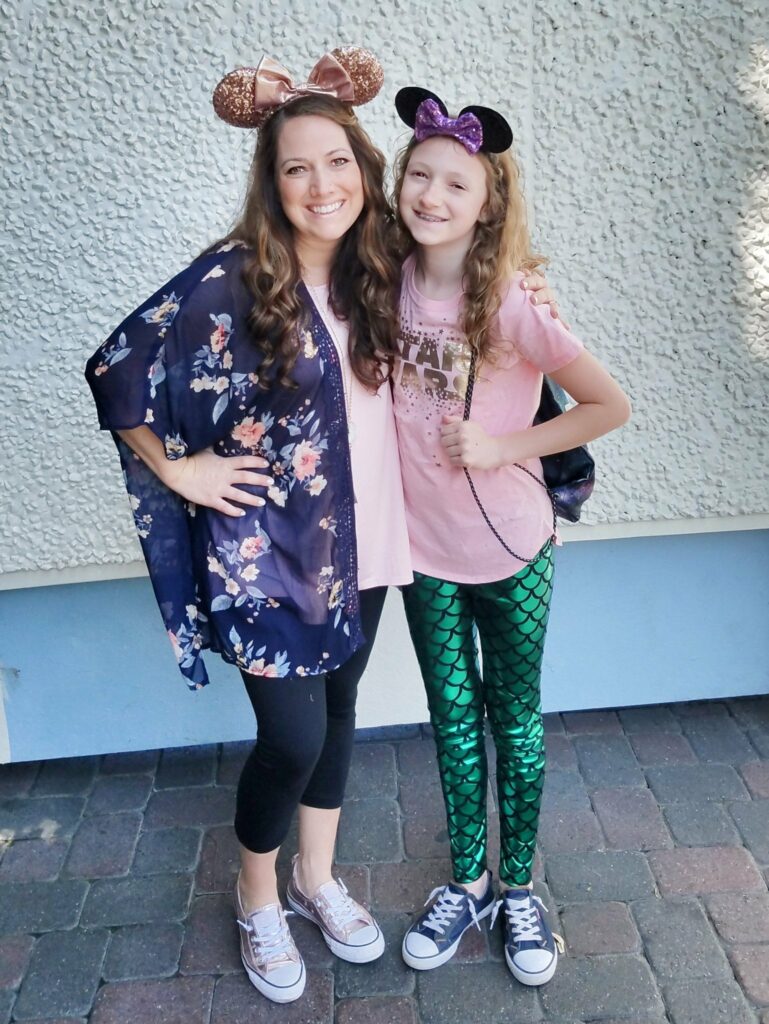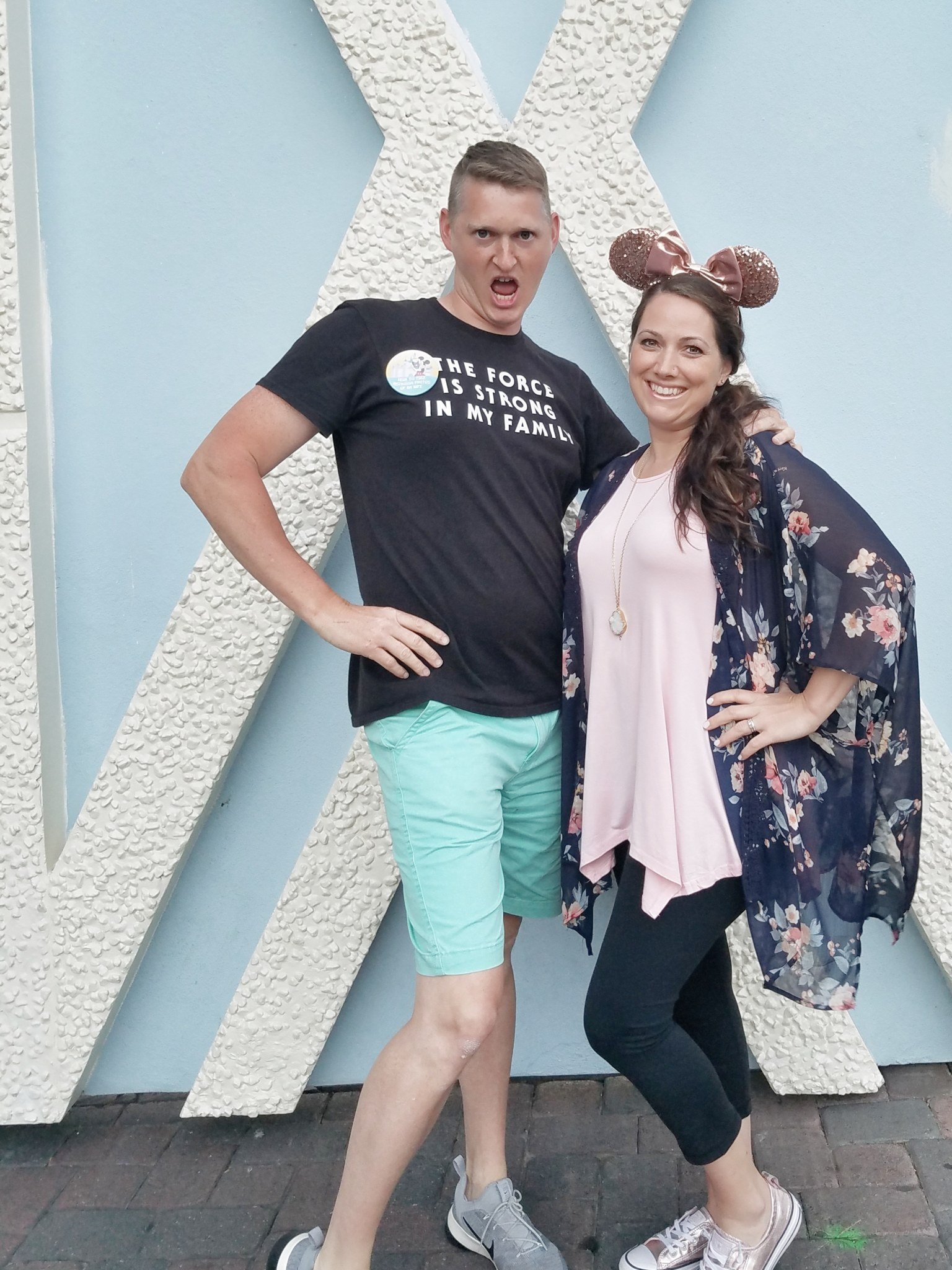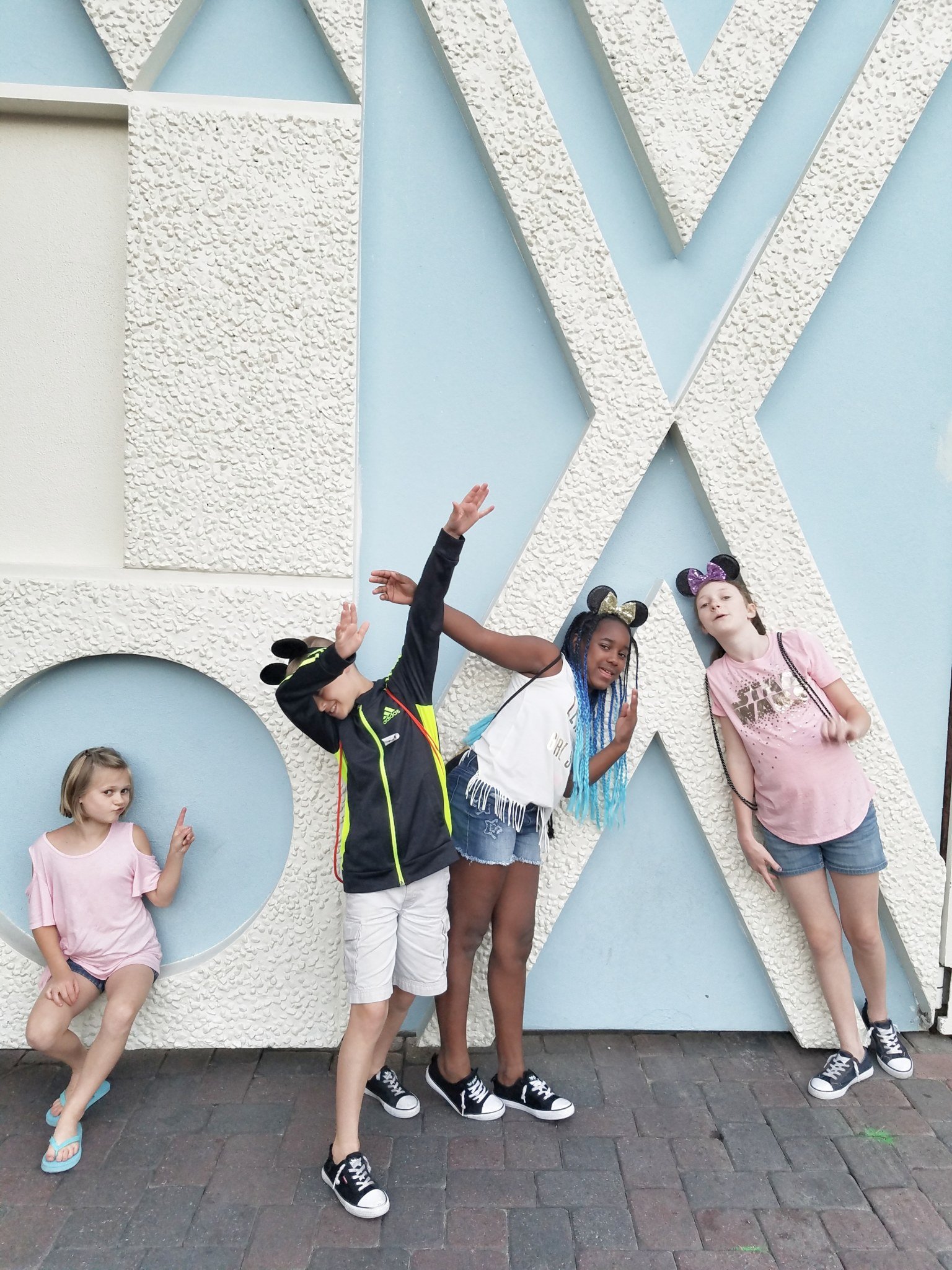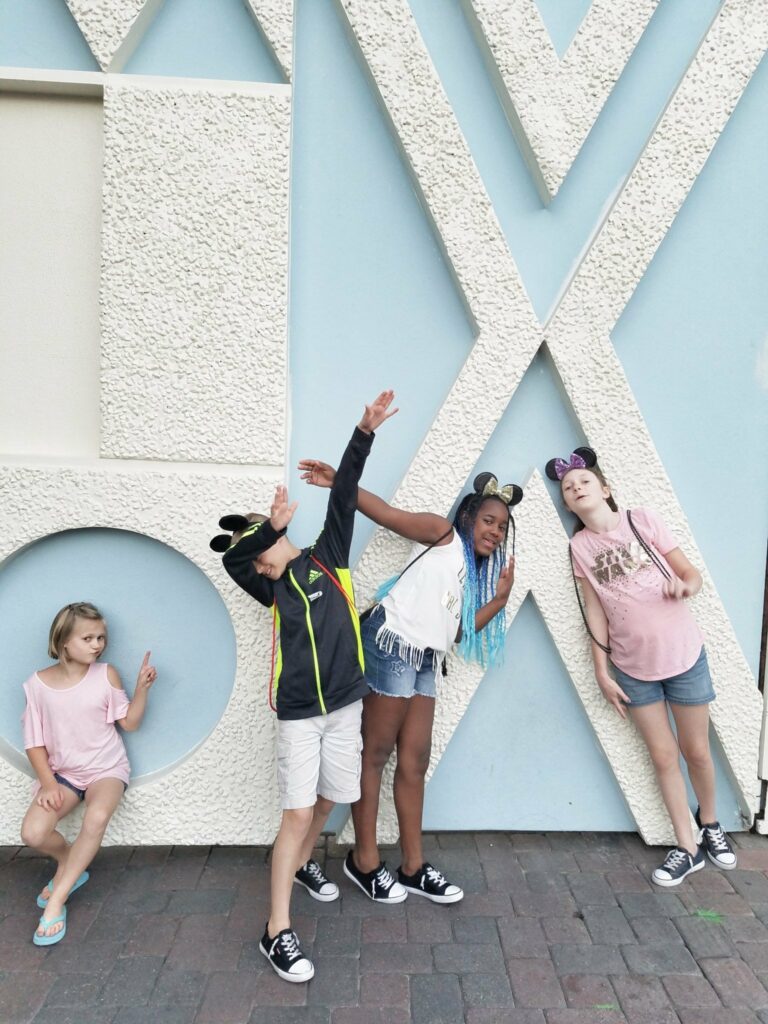 Popular Spots to Take a Picture in California Adventure
Here are some of the iconic spots within California Adventure:
In front of the Cars Land Radiator Racers ride
With the giant Mickey Mouse Ferris wheel in the background
The blue wall near Monster's Inc
Pretty painted wall near Arial's Undersea Adventure
The spaceship wall near Space Mountain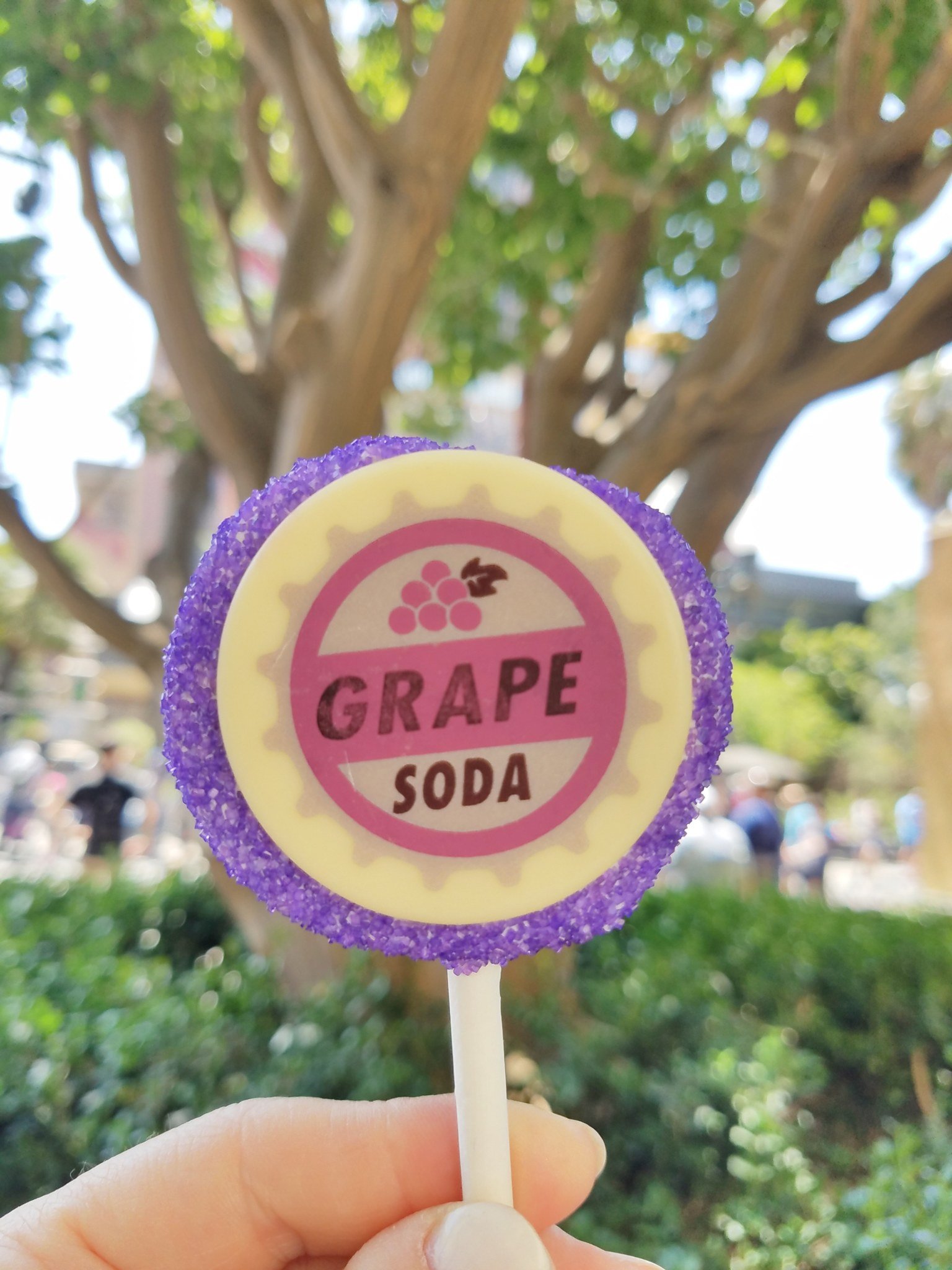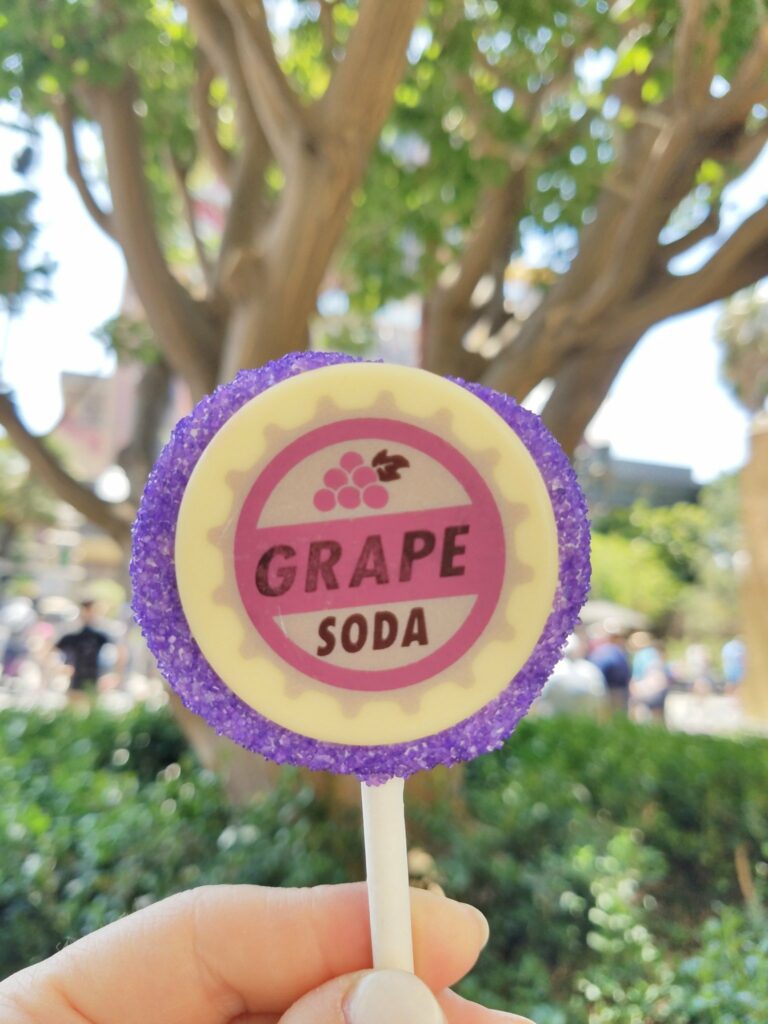 Pictures to Take
Here are the pictures not to miss:
A picture of your park ticket
Pictures of all the treats you try
Your friends and family in front of the castle
Standing under a giant cluster of Mickey Balloons on Main Street
Your Mickey Ears
The joy in your kid's faces when they first walk into the park
Meeting your favorite characters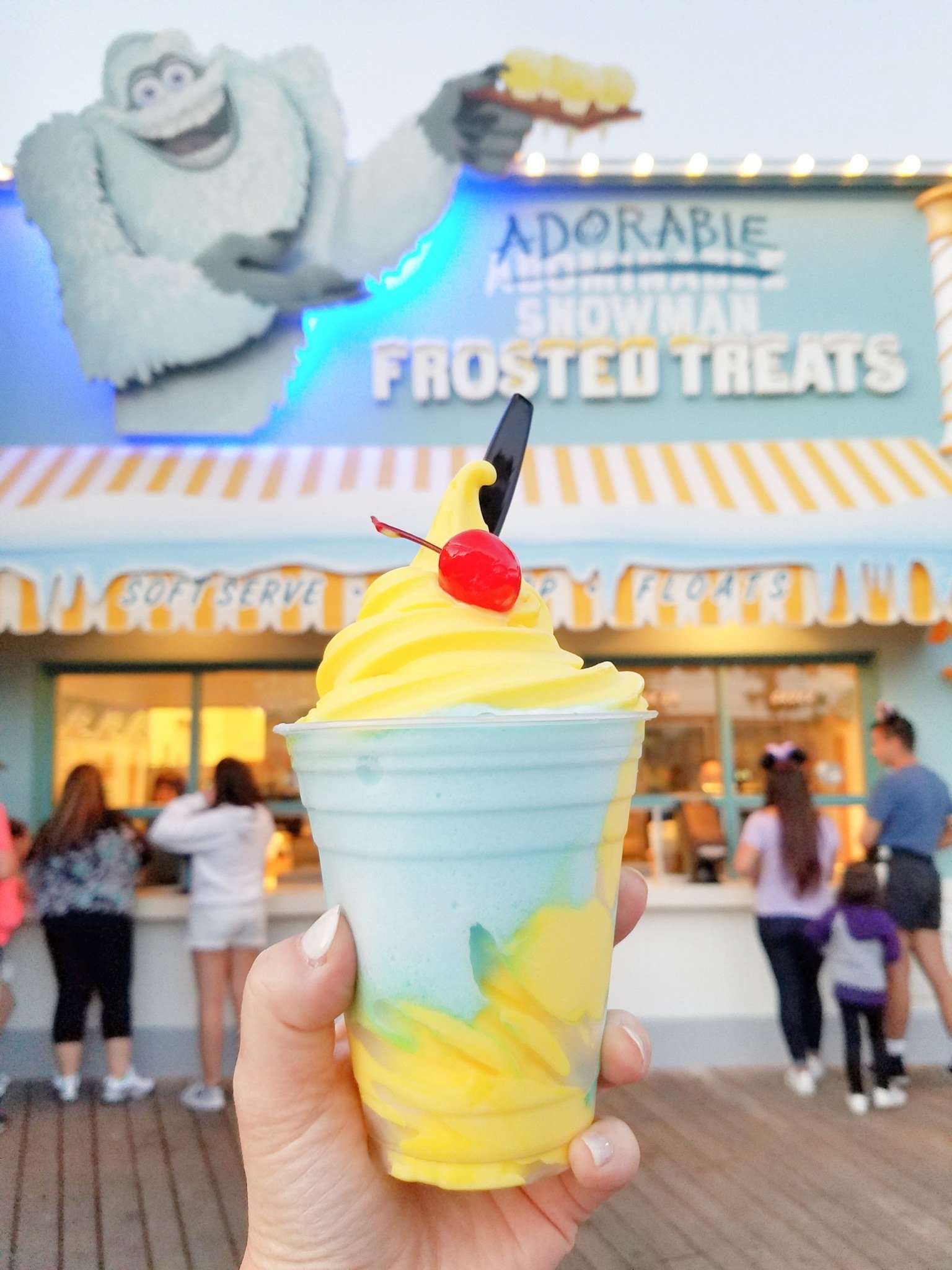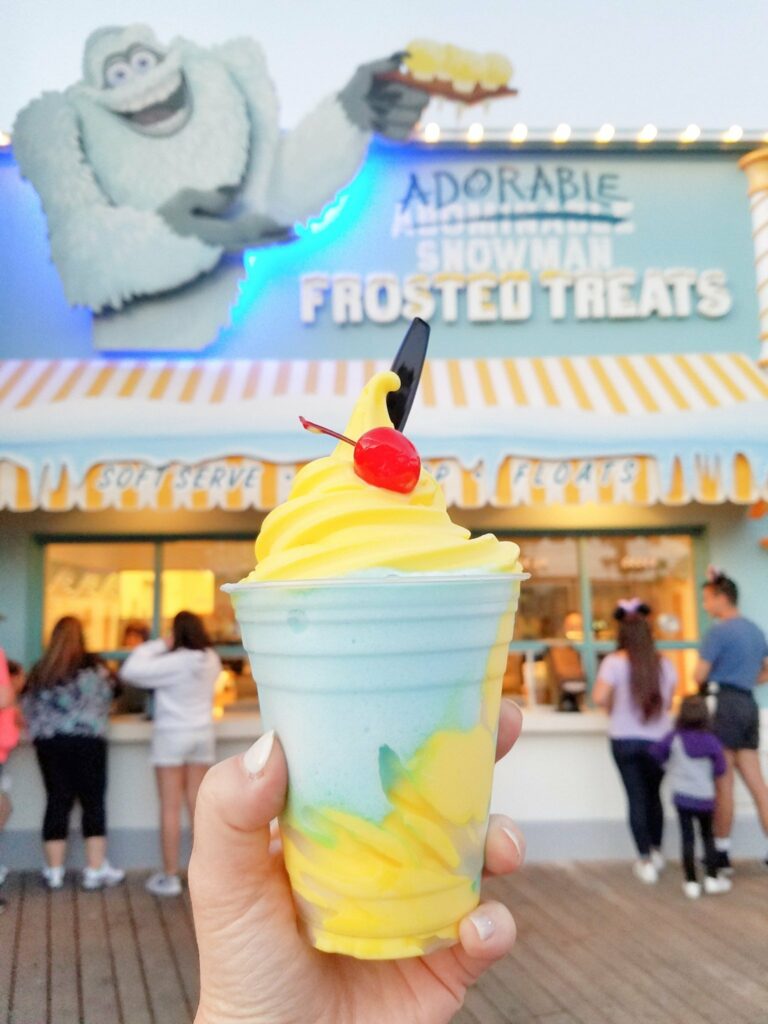 Get Noticed
Hashtags to use with your Disneyland pictures:
#disneyland #disney #disneyside #dca #disneycolor #disneylover #takeme2disneyland #mickeyears #minnieears #waltdisney #disneymom #disneyfamily #disneyfood #pixarfest #californiaadventure #instadisney #disneygram #disneyaddict #wdl #disneybounding #disneybound #disneycaliforniaadventure
You Might Also Like…
Check out my post about Pixar Fest: HERE