If you do a lot of research, you'll find that there is a very broad selection of different vegan and vegetarian meals, snacks, and drink options found throughout all four of the Disney World parks. Despite how often I go to the parks, I have not tried even half of the stuff Disney world has to offer for vegans and vegetarians! However, there are some snacks, drinks, and meals that are must-tries during your visit, even if you aren't vegan!
Here are my personal favorite snacks and drinks at the Walt Disney World Parks!
Magic Kingdom
Orange DOLE Whip in Adventure Land,

The Orange DOLE Whip at Sunshine Tree Terrace is so good! It's also a good-sharing-size dessert for a reasonable price. If an orange-flavored DOLE Whip doesn't appeal to you, there are still plenty of other vegan-friendly DOLE Whip choices!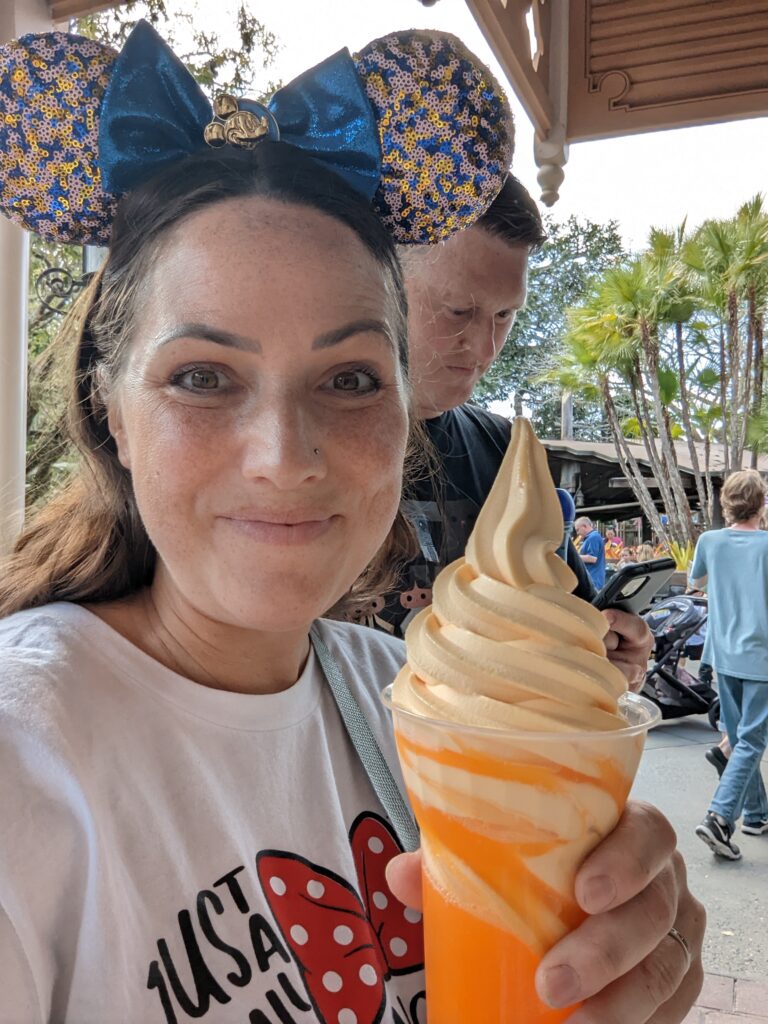 Hollywood Studios
The famous blue milk and green milk at Galaxy's Edge

The blue and green milk at Galaxy's Edge Milk Stand is inspired by the Star Wars movies, and despite the name having the word "milk" in it, neither options have dairy! I personally like the blue milk best, but both are tasty and my other non-vegan family members agree!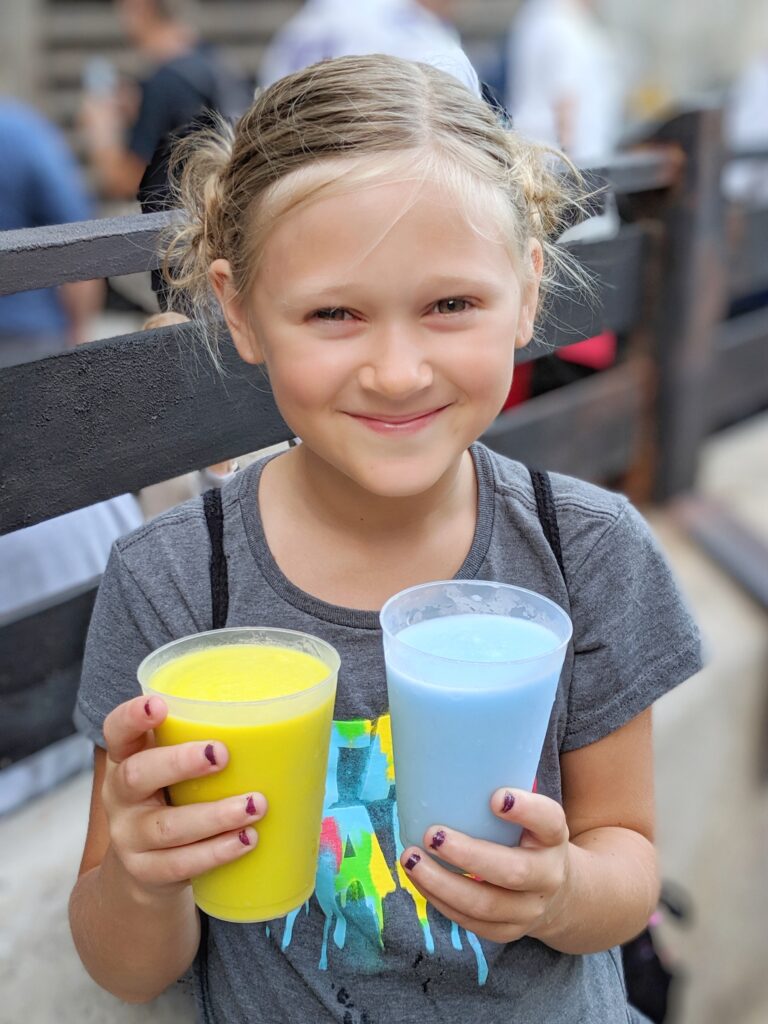 EPCOT
The maple-flavored popcorn in Canada

This maple-flavored popcorn is to die for! Our family gets it nearly every time we visit EPCOT because it's that good! It is always warm and fresh when we get it – and gone in ten minutes. Fun fact: all popcorn at Disney World is vegan!
Animal Kingdom
The popular Night Blossom drink in Pandora

Pandora is a spot in Animal Kingdom worth taking your time through, especially when it comes to trying the food and beverages located in that area! The popular Night Blossom at The Pongu Pongu is a burst of different fruity flavors perfect for all fruit-lovers!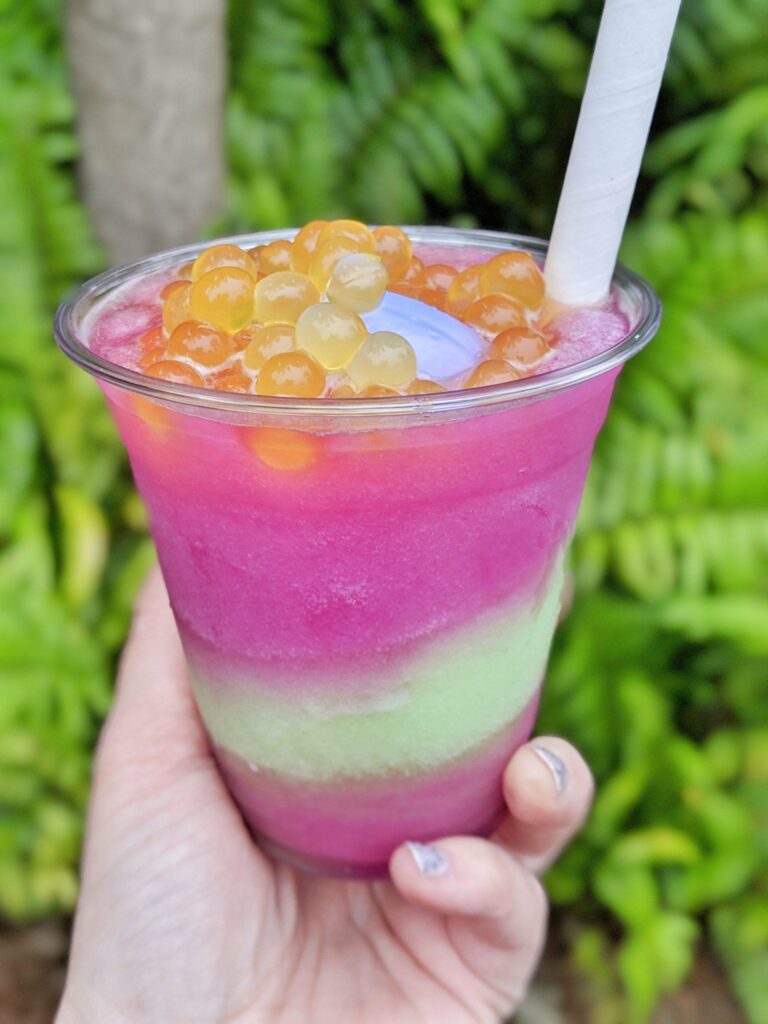 These are my personal favorite vegan snacks and drinks at the Disney World parks; I hope my opinions could be of some help! If you would like more information on what other meals, snacks, and drinks are vegan at the Disney World Parks, vegandisneyworld.com, and vegandisneyfood.com are great blogs to visit!