This post was sponsored by Oriental Trading Co and may contain affiliate links.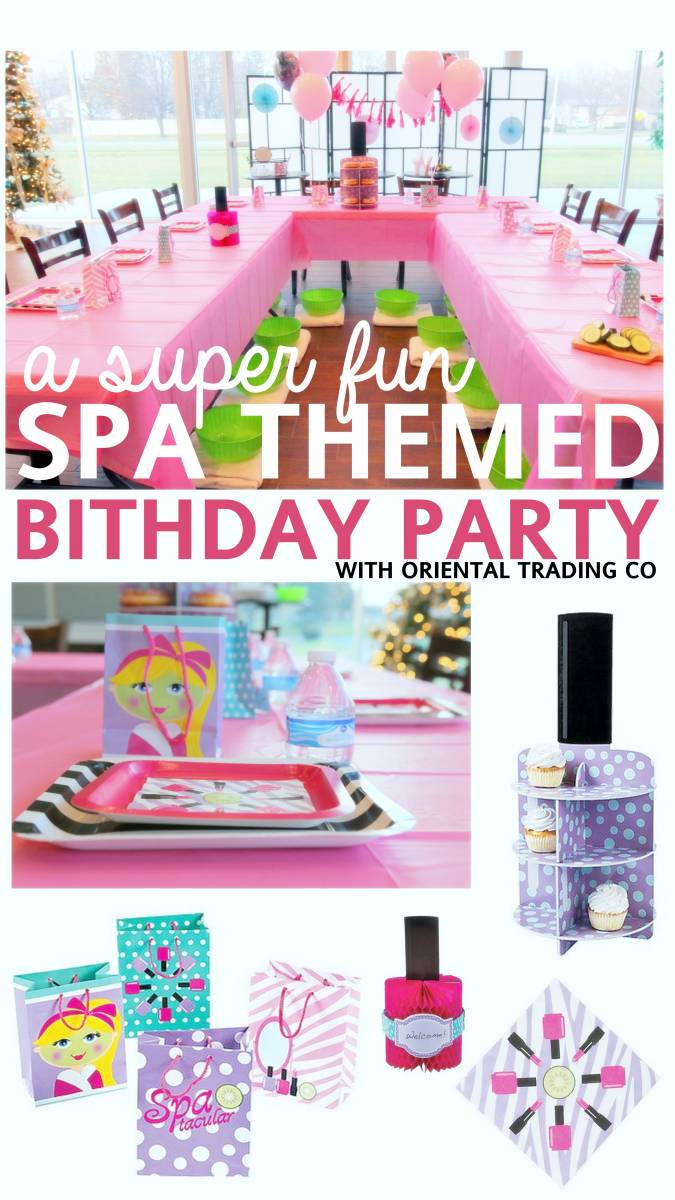 November and December are busy months for our family. Not only is it the most wonderful time of the year between Thanksgiving and Christmas, but we have 3 back-to-back birthdays to celebrate at the end of November. My two girls and husband all have their birthdays within a few days of each other. On top of that, every so often, one of their birthdays fall ON Thanksgiving day.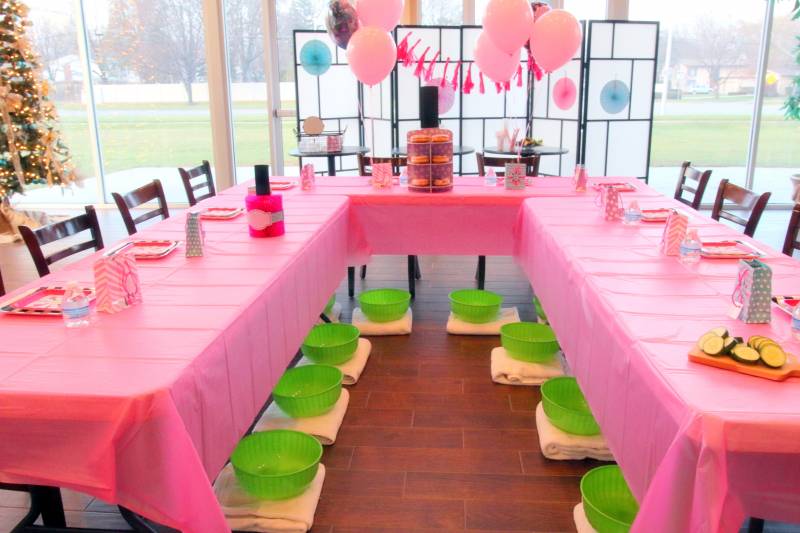 It's not that I despise planning birthday parties… despise is such a strong word.
But, I really don't enjoy it.
In my defense, planning for 3 birthdays, Thanksgiving and Christmas all at the same time is a little past my limit of sanity. Additionally, I feel bad asking friends and family to add another thing into their already busy schedules, and more gifts to buy on top of Christmas shopping.
This year, my oldest daughter turned TEN!!
The big ONE-ZERO.
Double digits.
I knew I needed to do something special.
Enter Oriental Trading Company.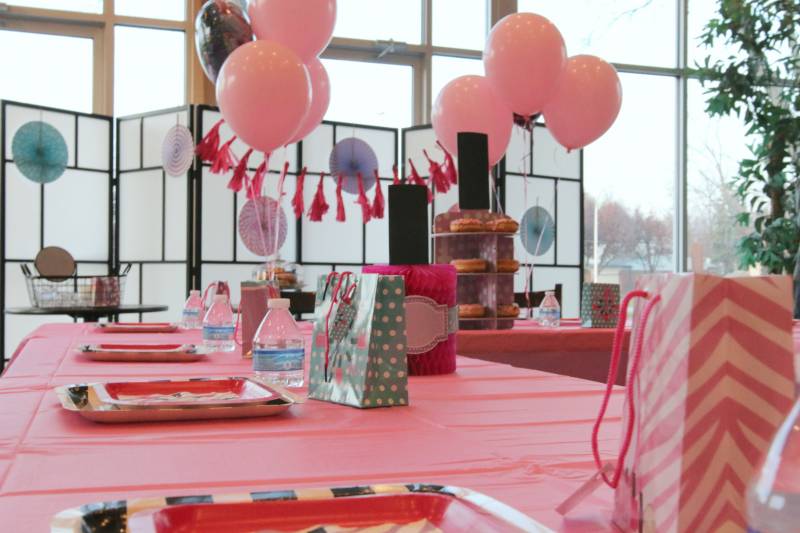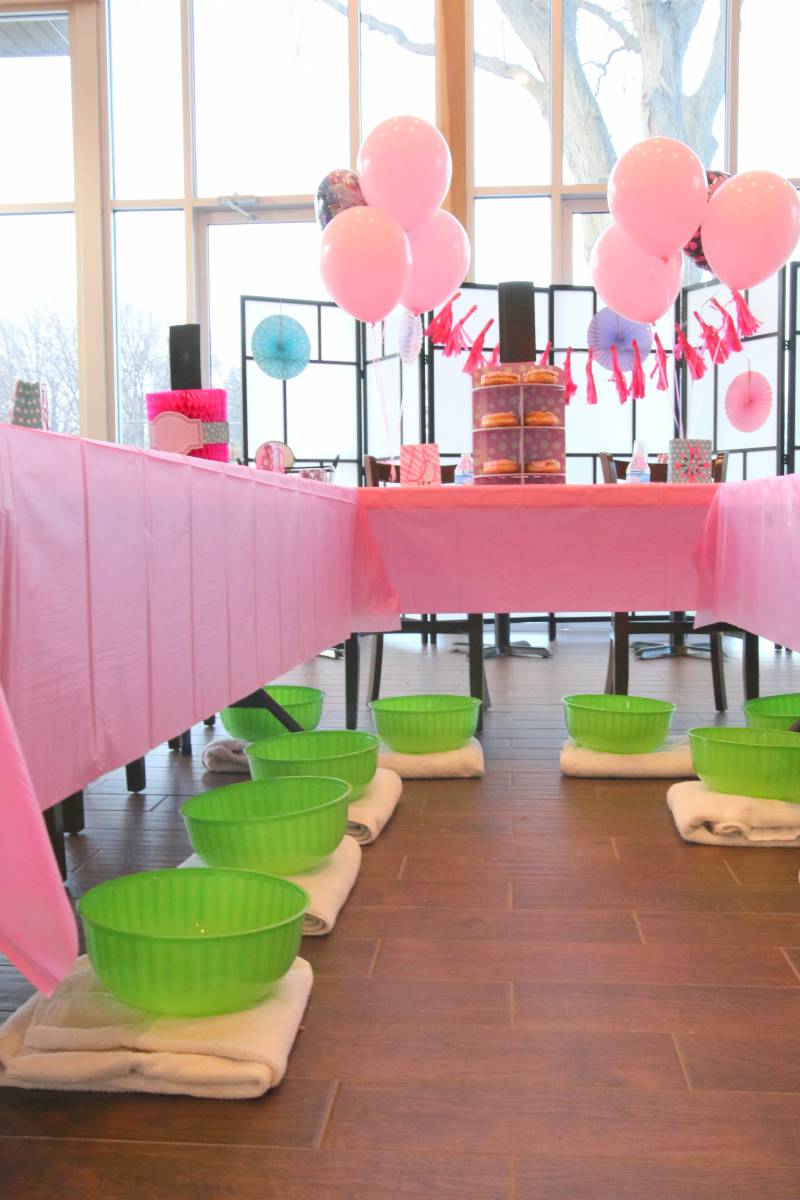 Oriental Trading makes it possible for me to do the majority of my birthday party planning and shopping, without leaving the comfort of my home.
THANK YOU!!
I'm already running around enough as is. I love being able to make a list, search and shop for everything I need and then purchase without the risk of a store being out of stock or short an item.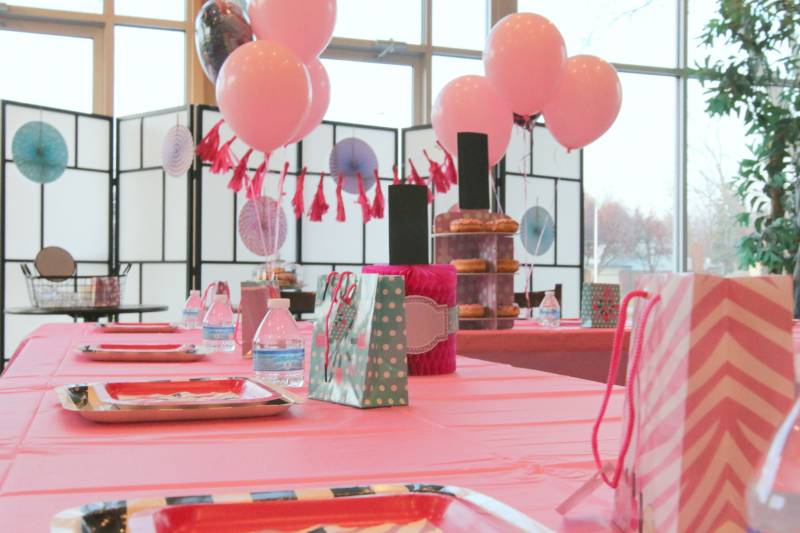 The hardest part to planning this party was deciding on a theme! There are way too many cute options.
Just check out their DONUT PARTY THEME!
I mean, come on.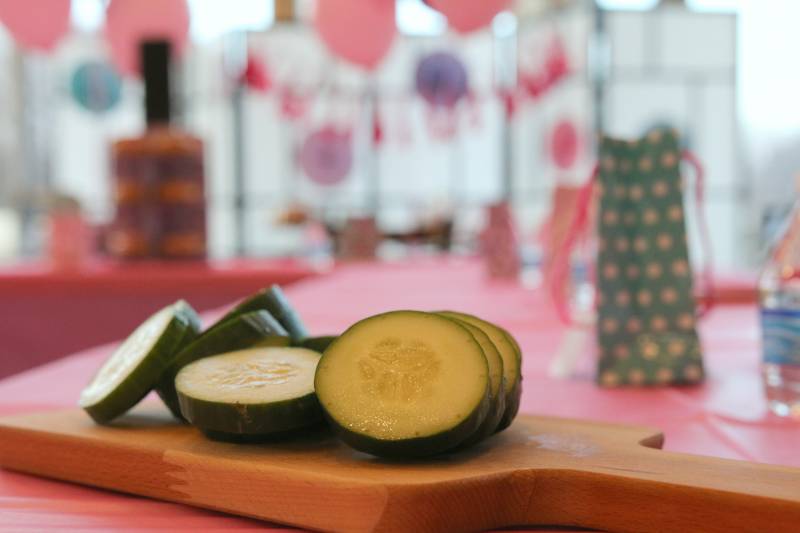 Because my oldest was turning 10 and my youngest was turning 6, I decided a spa theme was fun but still felt a little more grown-up. I also found A TON of ideas on Pinterest. You can see the board I made: HERE
To see their entire collection of birthday party supplies, go here: Birthday Parties
For their line of Spa party supplies, go here: Spa party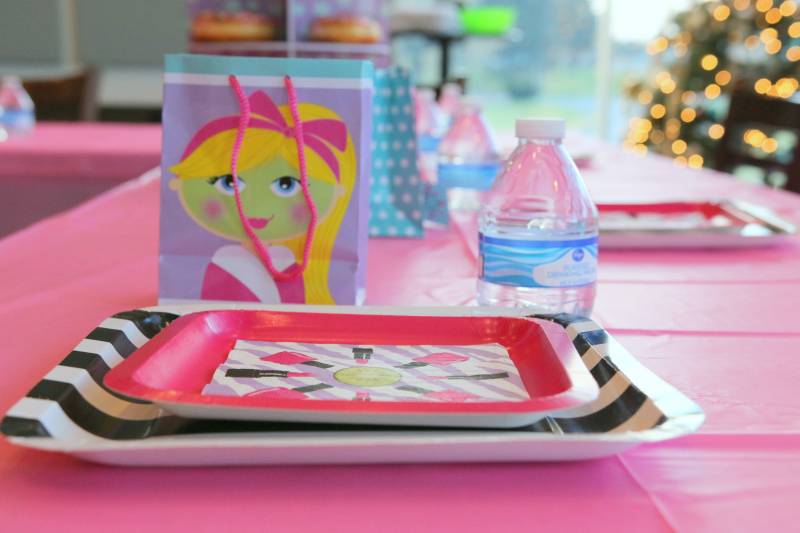 How to Throw an Awesome Spa Party
SPA THEMED DECOR Our Party supplies were all from Oriental Trading
MAKE YOUR OWN LIP GLOSS We used these clear containers to make our own lip gloss. I melted down a whole container of Vaseline in my small slow cooker and kept it on warm so it stayed in liquid form. I passed out Dixie cups filled with Kool Aid and sugar and let the girls pick their own flavors. I passed out foam bowls, plastic spoons and the clear plastic containers. I came around and individually spooned the liquid Vaseline into the foam bowls. Each girl added her desired amount of sugar and Kool Aid and mixed it up until smooth, then poured it into the clear container. Leave the lids off until cool. Add a label if desired!
DONUT CAKE We bought pink, sprinkle donuts instead of a cake and stacked them on this adorable lipstick stand.
GIFT BAGS I got super cute little bags from Oriental Trading. Each bag had a lipstick shaped pen, a bottle of nail polish and lip gloss.
MANI'S AND PEDI'S We didn't do anything elaborate for this part. I bought bowls from the Dollar Store so each girl had a place to soak her feet while she either chose to paint her own nails or ask for help. I provided lots of nail polish options as well as nails stickers they could use.
FOOD AND DRINKS We kept the food low key. I bought mini bottles of water like you would get at a real spa. We had pizza and salad. I provided veggies and dip to eat, but we also used the cucumbers for our eyes and got some fun pictures!
LIPSTICK GAME We played a game where each girl put on a shade of bright lipstick and kissed a piece of paper. Then, each girl had to guess who's lips were who's!
INVITATIONS I created this printable invite and am happy to share it with you! It is located in my printable archives. Sign-in below for instant access!
[wcm_nonmember]
[/wcm_nonmember]
[wcm_restrict]
Wait a minute, you're already a member! Go there now!
[/wcm_restrict]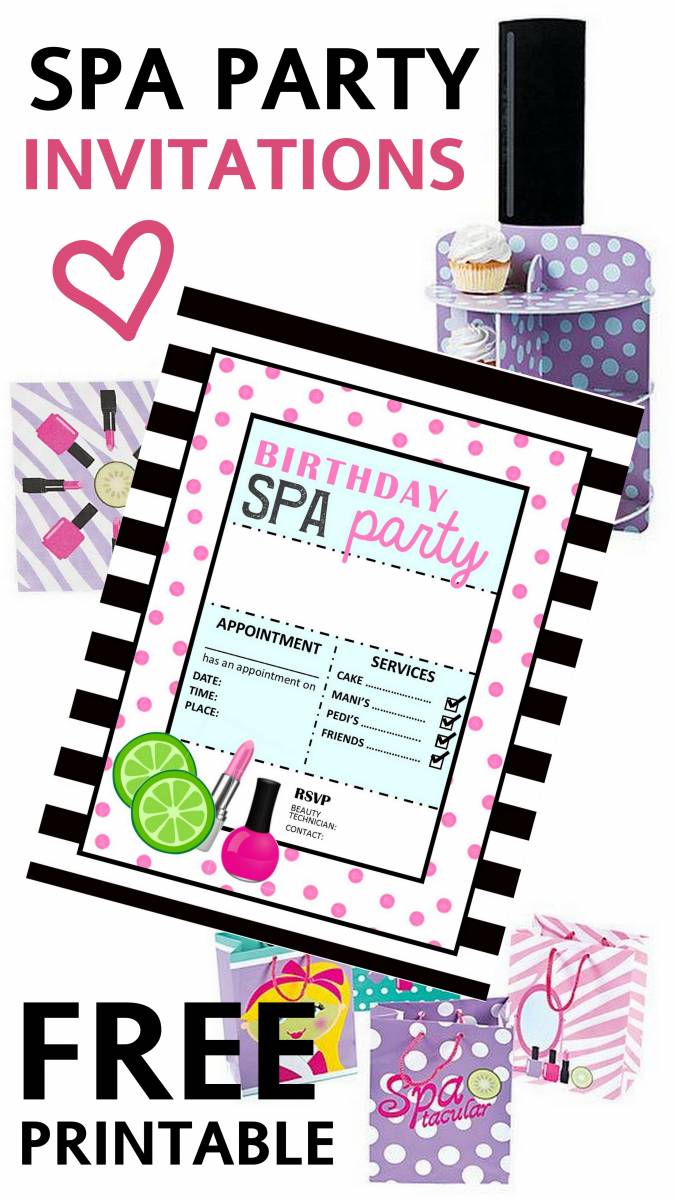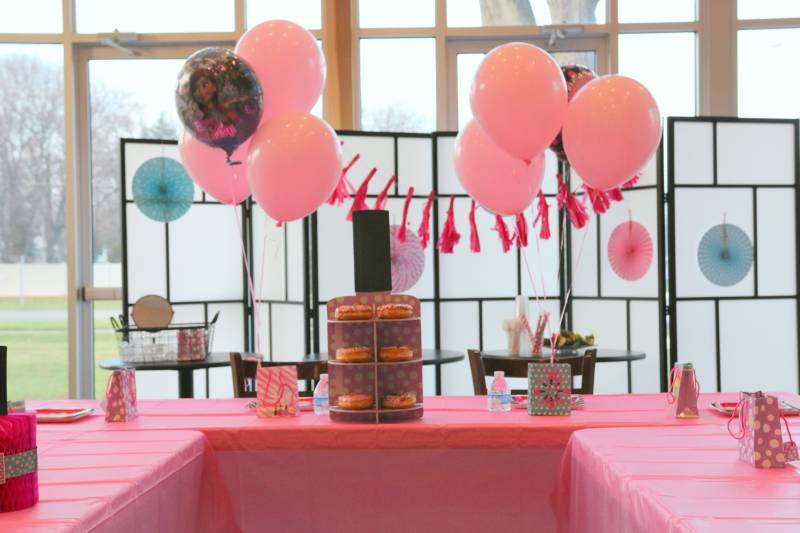 Looking for a deal at Oriental Trading?
Visit their coupon page for the latest in sales!