This is a sponsored post written by me on behalf of Shake. All opinions are 100% mine.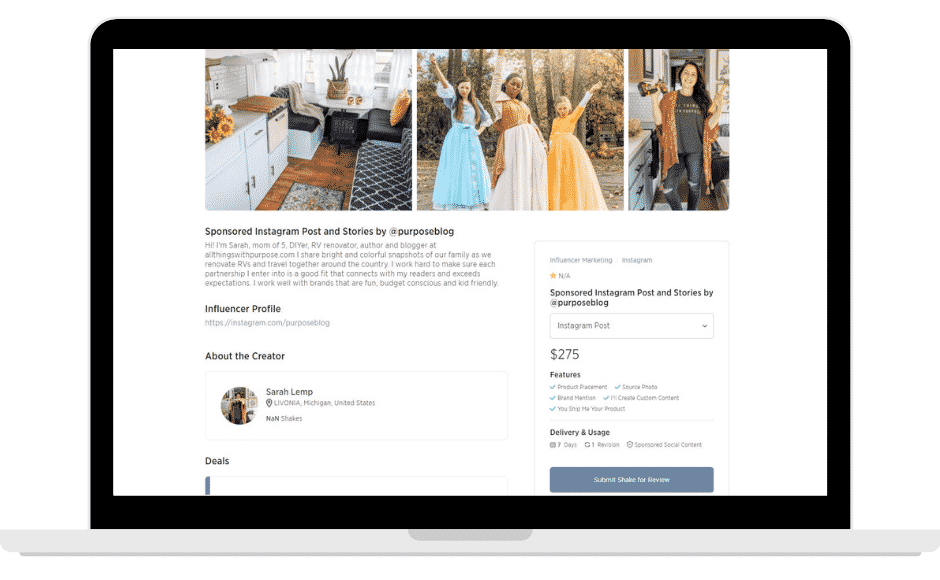 Let's Make a SHAKE!
Attention bloggers and content creators, Shake is the new way to market your creative skills and connect with brands. Shake is completely free and puts the creative control back in your hands. I have been a member of the IZEA community for a number of years, and when I saw this new platform they were promoting I was intrigued.
Connecting with the right brand is every blogger's dream. I am very specific about the brands I am willing to work with, because I want everything I promote to be authentic. I'm a busy working mom, and I don't have time to mess around with products that aren't going to make my life easier. Sending emails and pitching brands can be exhausting but necessary if you want to make it very long in the world of blogging. In order help provide for my family, I rely on the extra income I make through brand partnerships.
I'm excited to have found one more way to make life easier!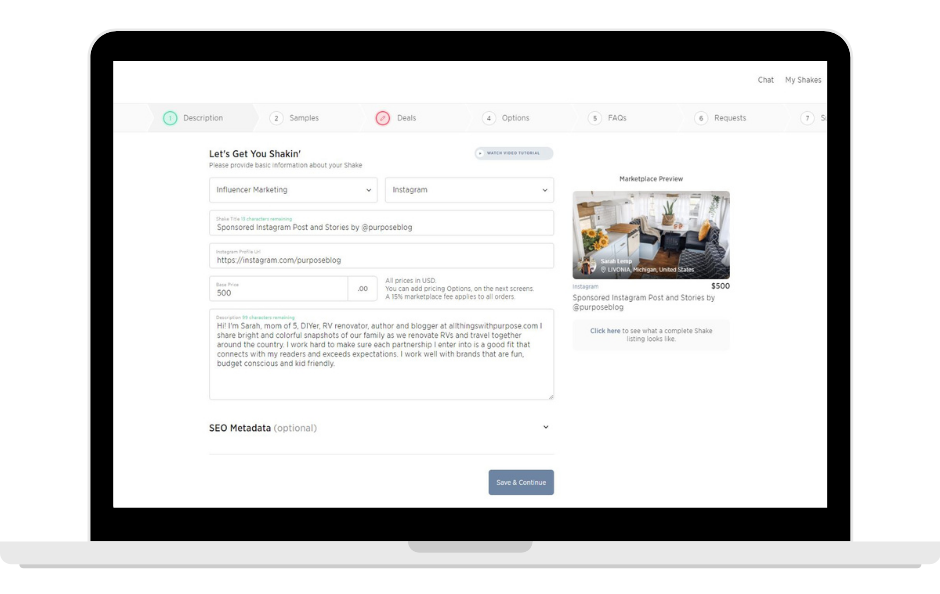 How It Works
Once you have a profile in place, each "Shake" you create will advertise specific services you are willing to offer and how much you will charge. You can offer everything from photography services, video editing, social media posts and logo design. Log in and create an account or sign in using your existing IZEA account. Create a profile and update your picture. Click on "Create a Shake" and walk through the 7 steps to customizing your specific service and rate. Once your Shake is live, brands will be able to find you by searching through the Shake marketplace of creative services. Buyers can choose to purchase any service you provide, but you decide to accept or deny any offers.
Shake is perfect for any influencer or content creator! You can list services like sponsored social posts, photography, photo/video editing, videography, audio work like songwriting and voiceovers, virtual appearances, and more. The possibilities are endless!
When you're ready to get started, sign up here!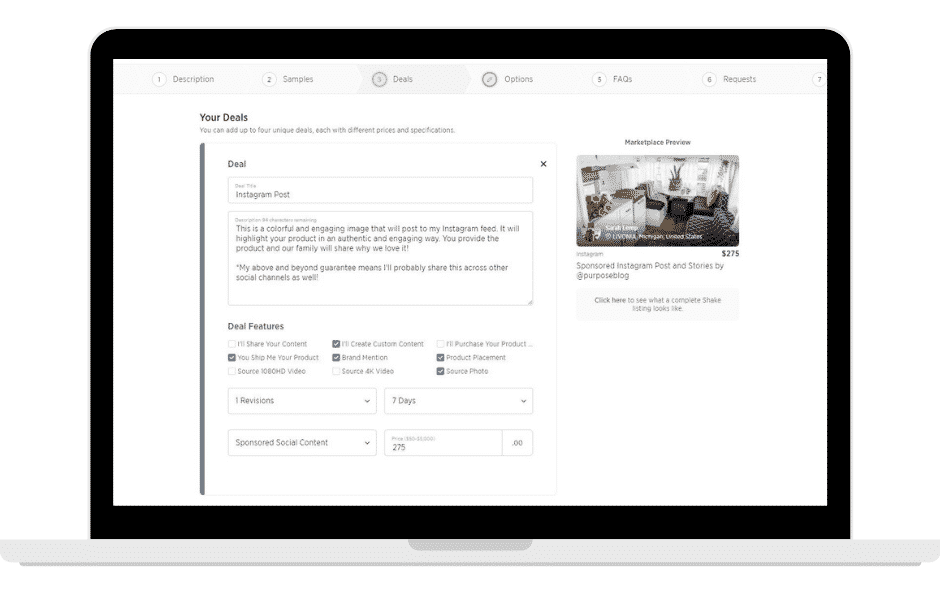 Pin-It!