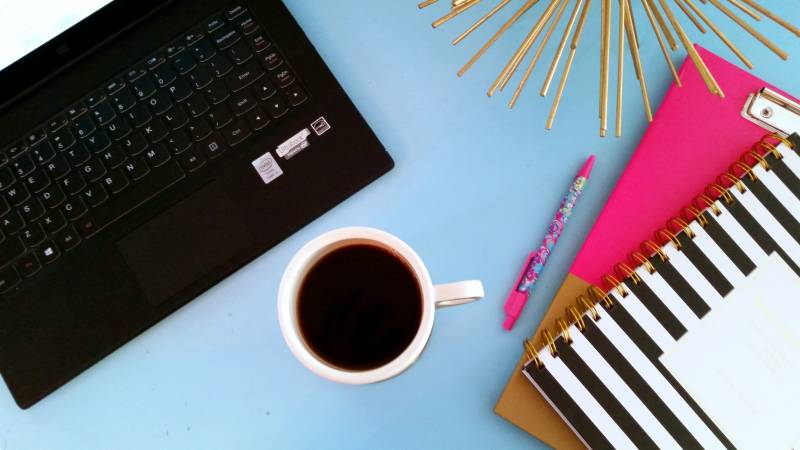 Now that you've
Let's talk about GROWING YOUR BLOG!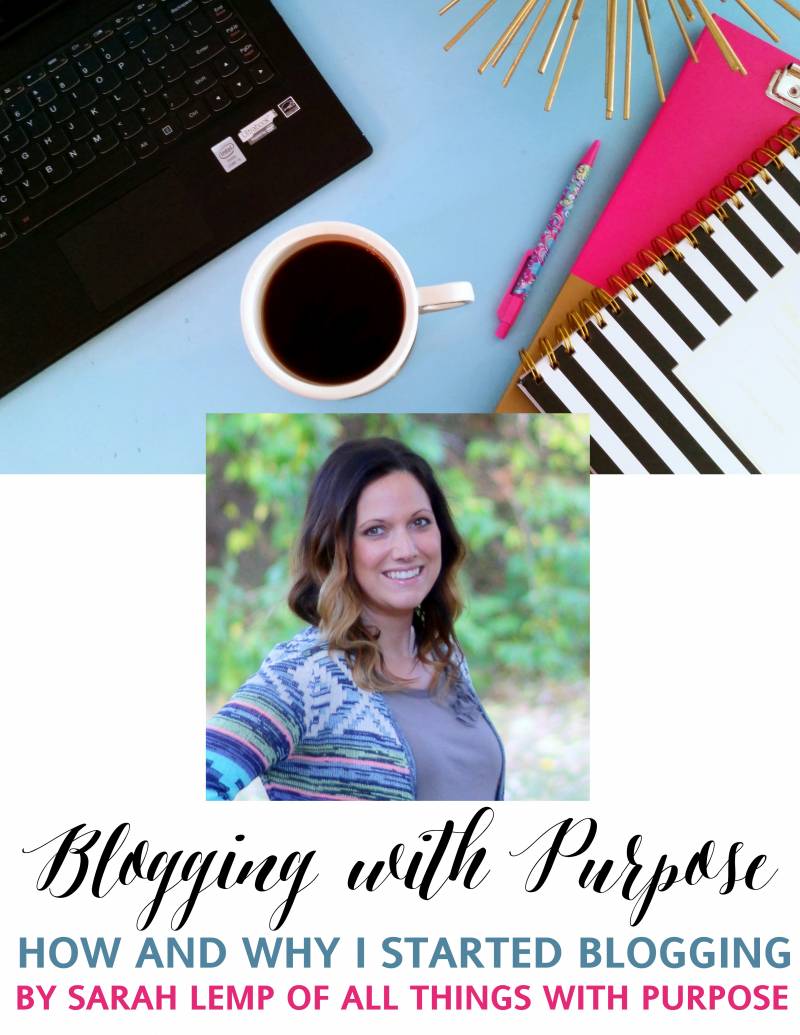 There is no magic formula or scientific equation out there for blog growth. I sure wish there was. Some people seem to have overnight success, while others work at it for years. There is no specific list of things to do that will ensure your success, but there are definitely tips and things that should be on your MUST-DO list. In my humble opinion, here they are:
Create Quality Content
If you missed my last post on this topic, I'm not going to repeat it, just go check it out! Find it here: Create Quality Content
Publicize
This is a huge category to cover. I'm going to try and break it down and simply as I can, but each of these subcategories holds SO MUCH MORE information that could be explored. For the sake of keeping things concise, I'll focus on just a few:
RSS and Email Subscriptions
I currently use Mad Mimi for my email list. I started on Mail Chimp but have found I prefer Mad Mimi. A lot of people will tell you email lists are extremely important. It may be hard to understand at first, especially since email seems almost obsolete in a world of social media. The thing is, email is the only way to truly connect individually with a large number of your fans. It's also a great back-up to social media channels that come and go in popularity.
Build an email list through a subscribe widget or the ever popular hello bar.
Offer your readers something in exchange – like an exclusive free printable, an e-book or list of great tips.
Reassure your readers you wont be selling their information or hammering them with updates.
I try and send out an update a couple times a month. This is super easy to do through Mad Mimi. I have my rss feed scheduled to go out with updates twice a month. I have a customized template that includes the password to my members only printables archive and my latest posts. You may have noticed my sign-up widget in the sidebar.
Many bloggers are now switching from Mail Chimp or Mad Mimi to Convert Kit
Share Bars and Pin-it Buttons
I cannot stress this enough – you HAVE TO MAKE IT EASY for people to share, or they just wont. Make sure your sharing buttons are easy to find and easy to use. Have a pinterest pin-it button installed to work when anyone hovers over an image.
Social Media
Again, this is another one of those categories that is so large, it really should be broken apart into more in depth posts. I have a separate post focusing on Facebook, and hope to do more in the future. Until then, here is the condensed version!
Facebook:

I have an entire post written on Facebook tips. Find it here: Rock Your Facebook Reach
Facebook continues to be one of the trickiest and most frustrating social media channels to utilize. Navigating their ever changing algorithm so your posts get shared with more than 2 of your followers can be maddening. BUT Facebook continues to be my second best social media channel for fan interaction and click through. There is something about Facebook followers – they love to interact and share posts.

Share good content, not just your own.
Join a Facebook blog sharing group to boost post views (bloggers share your content in exchange for you sharing theirs!)
Get people interacting, ask good questions.
Offer incentives like a flash giveaway or large prize. Legally, facebook has banned having people "like" your page as an entry to a giveaway – BUT you can still offer a giveaway and ask people to like posts or comment. Chances are, they will end up liking your page without having to ask. Plus, it gets interaction and views way up.
Read my post on Facebook tips and keep sharing your content!
Pinterest:

I don't know how we survived in a world without Pinterest. Pinterest has always been and continues to be my #1 referring site. On a good day, several thousand people will come to my site through Pinterest – and sometimes it's all because of one post!

Make sure your "pin-it" button works on your site – make it SUPER easy for people to pin your content.
Optimize your pictures for Pinterest. How? You may ask: Use vertical images that are light and bright. Use minimal text and rename all your photos with descriptive titles.
Switch to a business account if you haven't already. This will give you lots of extra tools, including analytics to track the progress of your pins and find out what is trending.
Apply for Rich-Pins. This can be a long and annoying process. I'm not totally sure how I even got it working, and it took a while to finally start working. You may need to ask a friend with coding knowledge, but you can start here: Pinterest Rich Pins
See what other people are pinning! One of my favorite obsessions is checking to see what people are pinning from my site. Go to: www.pinterest.com/source/yourURL Obviously, replace the words "yourURL" with your site name. Leave out the "www" but include the ".com" or ".net" For example, see mine here: https://www.pinterest.com/source/allthingswithpurpose.com
Some people prefer to use a third party app for pinning and organizing their social media shares. Ahalogy and Board Booster are a couple examples for pinterest pins.
Twitter:

I have to admit, I am not huge on Twitter. Some people love it and I have found it to be a good place to reach out to larger brands. But other than that, most of my stuff is just auto posted to Twitter. I get on every once in a while to respond to tweets, follow people back or retweet a mention someone gave me. My blog posts are automatically shared on twitter and so are my Instagram posts.

Instagram:

I loooove Instagram. I love browsing and searching through topics using hashtags. I have thoroughly enjoyed meeting new faces in the vintage camper community on Instagram using hashtags like: #vintagecamper #tincantourist and #gorving But Instagram is all it's own and has a set of rules for success that are all it's own.

Don't OVERGRAM. I try and only post once a day on Instagram – maybe twice. Unless you're live-graming an event similar to live-tweeting, people don't want their feeds cluttered with YOU.
Post pretty pictures ONLY. Unless you're trying to be real and make a point about the real lives of bloggers, people generally don't want to see it. It's the cold hard truth. People only want to see pretty pictures in their feed.
Utilize the proper hashtags. Because my Instgram feed is automatically shared to Facebook, I always post the picture first, then add hashtags in the comments. I feel that this keeps things looking clean.*Here are a few of the hashtags I use by category:Home/DIY
#homeblogger #hometour #bloggerhometour #instadesign #diy #bhg #hometalk #countryliving #farmhousestyle #fixerupper #hgtv #paint #decor #girlswithpowertools #buildlikeagirl #diynetwork #kitchen #shiplap #behrpaint #benjaminmoorepaint #gliddenpaintLifestyle
#instagood #instapic #wildandfree #wildandfreekids #homeschooling #homeschoolmom #kids #momslife #foodie #blogger #bloggerkids #dogsofinstagram #kidsofinstagram #love #ootd #ff #followfriday #tbt #throwbackthursday #fridayintroductions #sundayselfieSooo…. basically anything you think applies to your picture! I always start typing in a hashtag and go with the one that says it's the most popular. I also tag or give a shout out to any large business I have represented to product I have used.To Gain Followers (Be Prepared to Follow Everyone Back!)
#followforfollow #followback #tagsforfollows #followme #TFLers #followforfollow #follow4follow #teamfollowback #followher #followbackteam #followhim #followall #followalways #followback #me #love #pleasefollow #follows #follower #following
Use a service like Iconosquare or an app like InstaFollow. I use the InstaFollow app because it's free and I like to keep up to date on followers I have lost or gained. I try and follow back anyone that has liked and commented and followed me… AS LONG as they're not set to private. If I don't follow them back, I find most people will unfollow me within a few days. Unless they're a legit fan.
Google+

This is another one of those social channels I don't totally understand. But here's what I do know. Google wants me to post to Google+ so I do. Very often, Google will show my Google+ posts higher in their search results. So, if someone is searching for an ice cream cake recipe in Google, my Google+ post about my ice cream cake will show up before my actual post of the recipe.
Search Engines

Be sure to set your site authorship up through Google Webmaster Controls.
Use a SEO plugin like Yoast SEO to make sure each post is optimized
Link-Up Parties

Link-up parties have long been a great way to connect with other bloggers and share your content! They are great, because you're actually giving the host blogs permission to use your content in their round-ups and other features. They could chose to feature your content, pin it or share!
I have a list of popular link-ups and you can find it here: Link-up Parties
Other Niche Promotional Sites

These are extra channels you may want to pursue depending on your niche audience. I have only recently started posting to Hometalk and it quickly became one of my highest referrers. It can't hurt to try them out! Hometalk is a great place to start, where Food Gawker and Craft Gawker are very difficult to get into.
Don't Miss the Other Posts in this Series…