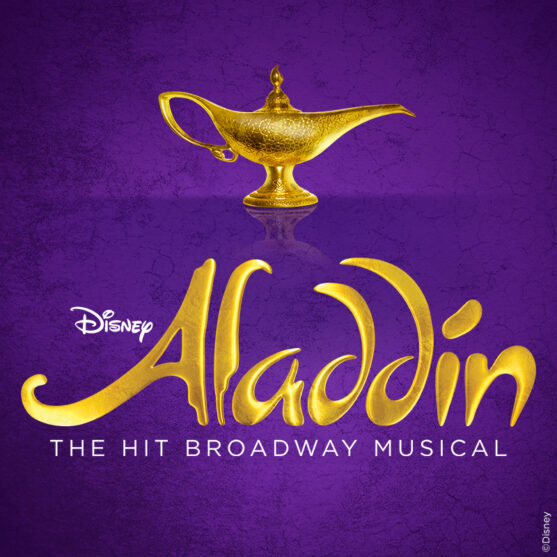 Aladdin at the Fisher Theatre
Disney's Aladdin is the latest show to hit the Fisher Theatre, brought to us by Broadway in Detroit! Last night was opening night and I had the absolute joy of taking my daughter, Adina, with me to see it. WOW! I should have been prepared for Disney to work their magic on stage, but I was not. It was SPECTACULAR. That's right. I used all caps. I'm not even sorry.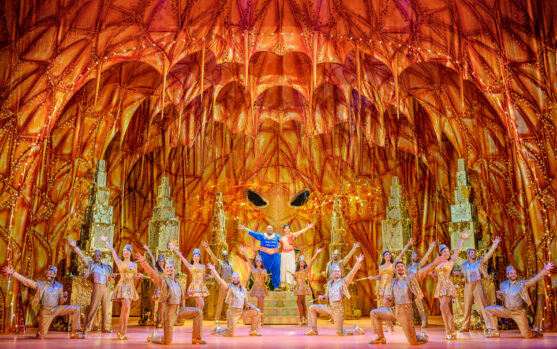 This was our first time seeing a stage production of Disney's Aladdin. We're big fans of the original cartoon and live action movie, and, although we may be late to the game (the show has been around since 2014,) this now adds a third tier to our love for the music of Disney's Aladdin.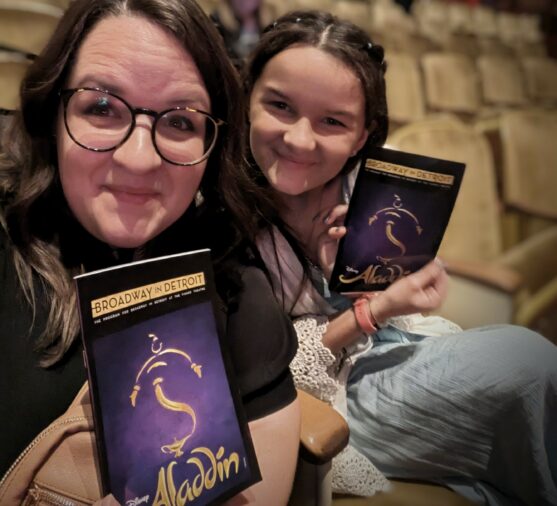 This is one of those shows that you just have to see in person to experience the energy in the room. When the Genie first appears in the "Cave of Wonders" (played by the amazingly talented, energetic, and hilarious Marcus M. Martin.) The anticipated magic carpet ride with Aladdin and Jasmine (played by Adi Roy and Senzel Ahmady, respectively. Both are so very talented and just the perfect casting to bring these beloved characters to life.) Every person in this cast is absolutely brimming with talent. They were so much fun to watch and you got the feeling that they were having just as much fun as we were!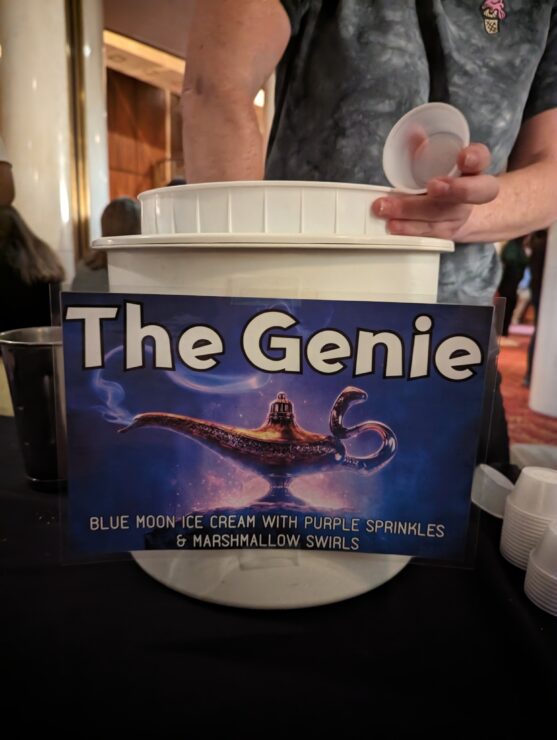 Broadway in Detroit Kids Night
Broadway in Detroit did it again with their Kids Night on Broadway which meant they were giving some yummy treats from local Treat Dreams and Yell Sweets.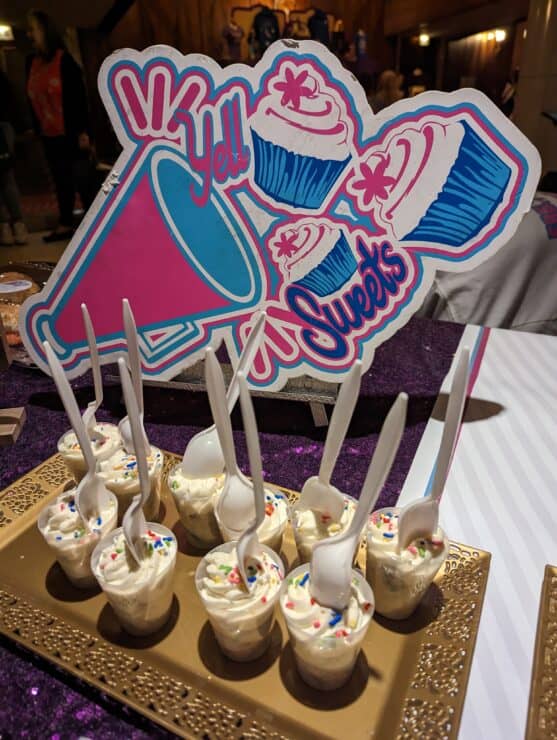 They also had some fun activities available in the basement for the kids to enjoy while waiting for the show to start. Including a craft table provided by Arts and Scraps!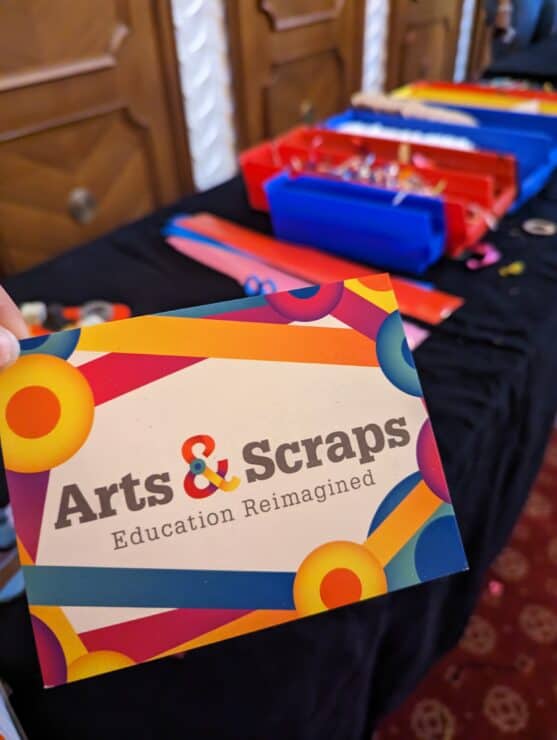 I just can't get over what a nice, thoughtful offering this is on the part of Broadway in Detroit. Not only do they have special pricing available for kids on these special nights, making these performances much more financially accessible to families with kids, but they provide ways to help keep those kids happy and entertained while they wait for the doors to open and the show to begin. Love that! I also love how it subtly teaches the theater etiquette of arriving early to a show to make sure there is plenty of time to settle in and not risk interrupting the live performance.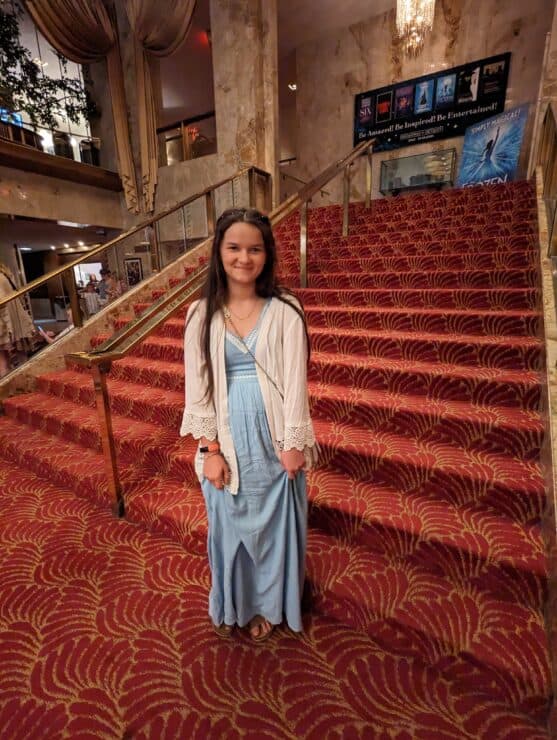 There's just nothing quite like getting all dressed up to go see a live show. An age old tradition! We can't thank Broadway in Detroit enough for affording us the opportunity to do so last night! We had a blast!
Tickets and Information
Disney's Aladdin will be at the Fisher Theatre through Sunday only. So quick! Get your tickets HERE! You'll be glad you did!
If you would like a thorough breakdown how to get to the Fisher Theatre and where to park, see my previous post from the first time I drove there HERE.