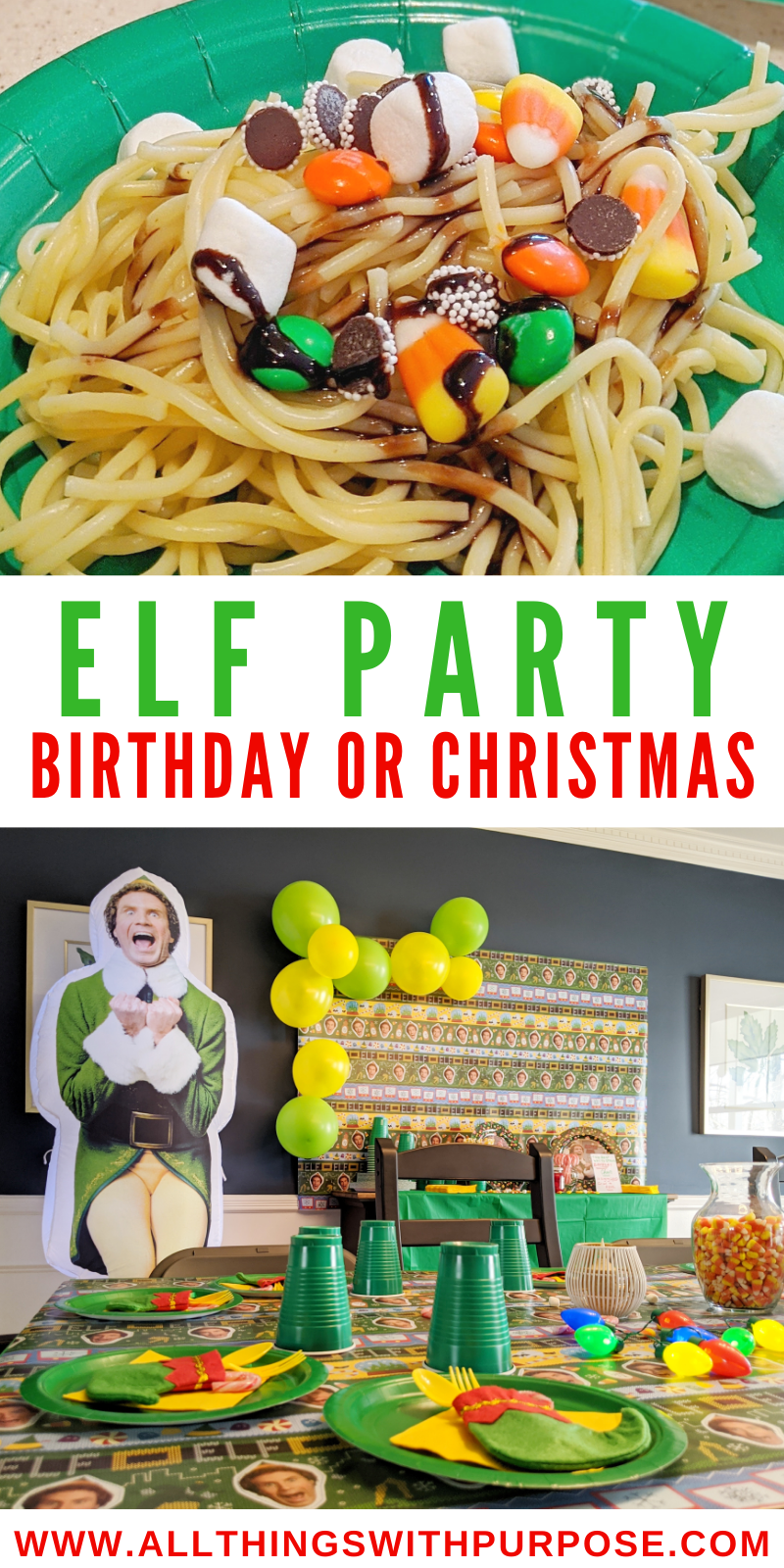 Buddy the Elf Party
We threw a family birthday party this week for 2 boys and 2 girls. 4 birthdays, within days of each other at the end of November. What theme would you have chosen that works for boys and girls of any age? Due to the time of year, we chose to throw a Buddy the Elf Themed Party! This theme is so fun and works for either a Christmas party, or a birthday. There are lots of fun things from the movie that can easily be incorporated into this party theme.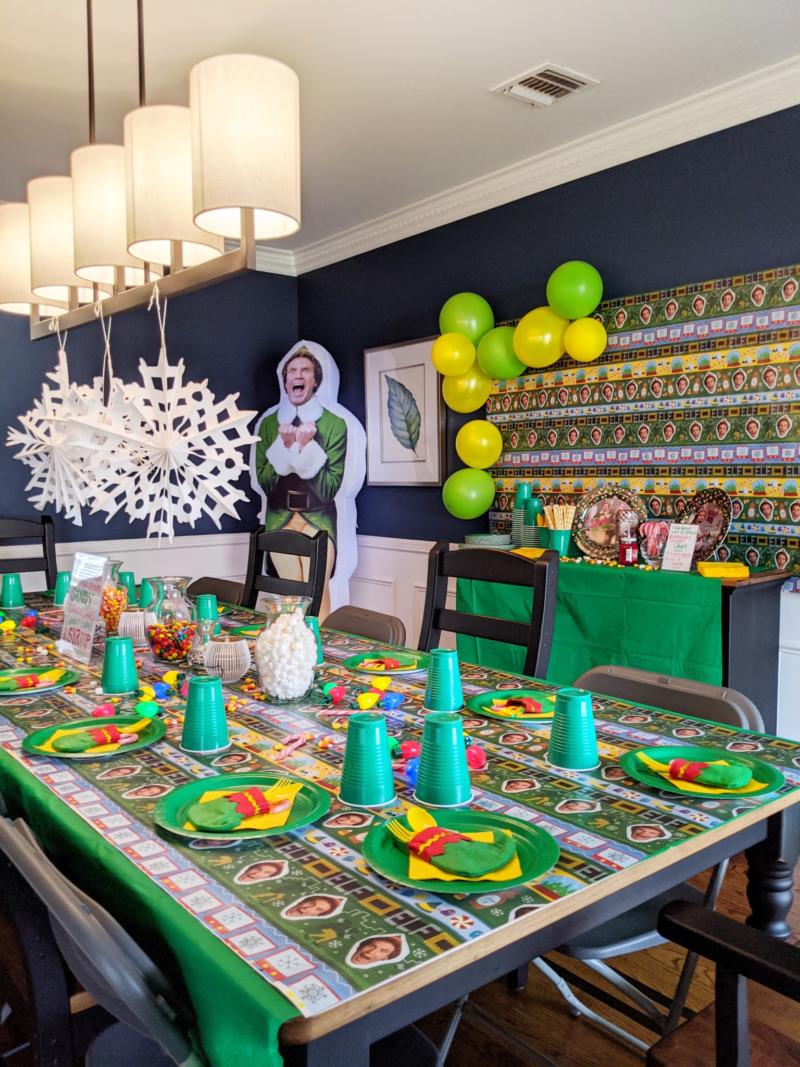 Decorations
There were a few main colors and items from the movie that I wanted to include in this theme:
Green and yellow colors
Snowflake decorations
Inflatable or cardboard cutout of Buddy
Elf quotes
Candy
What We Used
Here's where you can find all the items we used: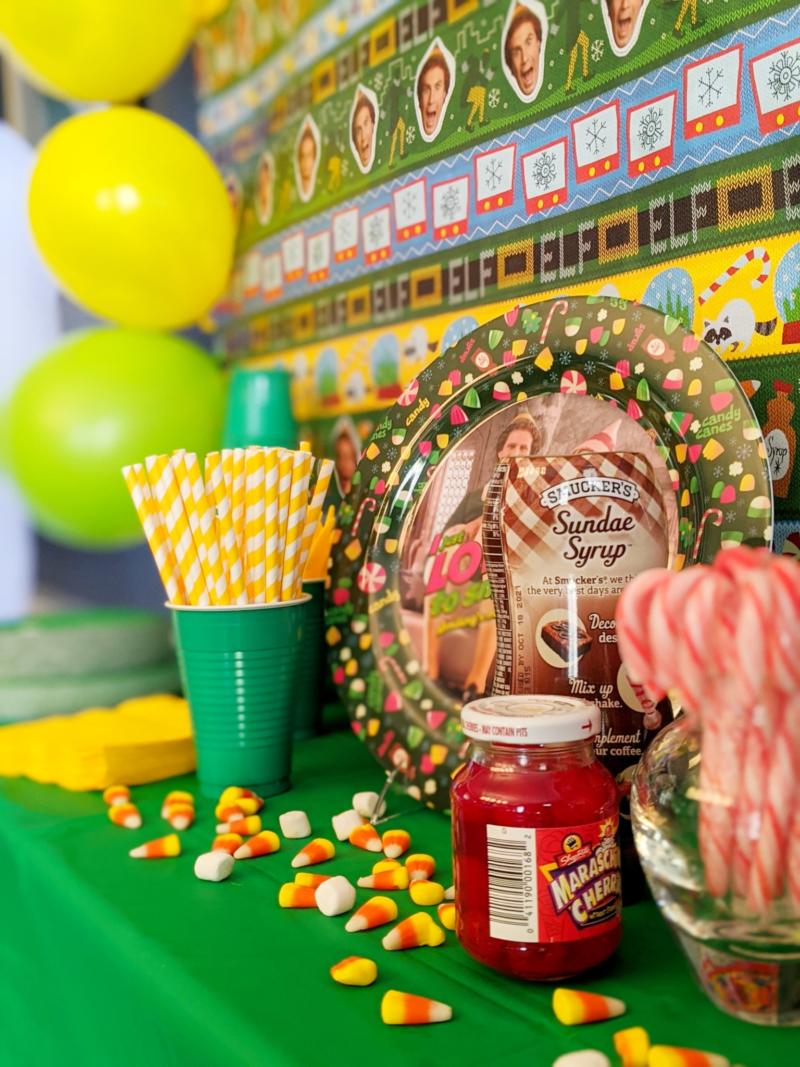 Food
Food and menu planning for this party was super fun! Here are the ideas we wanted to utilize:
The 4 main food groups: candy, candy canes, candy corn, and syrup!
Elf spaghetti!
Toppings needed for spaghetti: Snow Caps, M&Ms, marshmallows, candy corn, chocolate syrup, syrup, Chocolate Pop Tarts, candy canes.
We ended up serving pizza for the main meal, but we also allowed everyone to go through the line and create their own spaghetti creations! We used all these same toppings to create ice cream sundaes later on. Be warned; this theme is heavy on the sugar.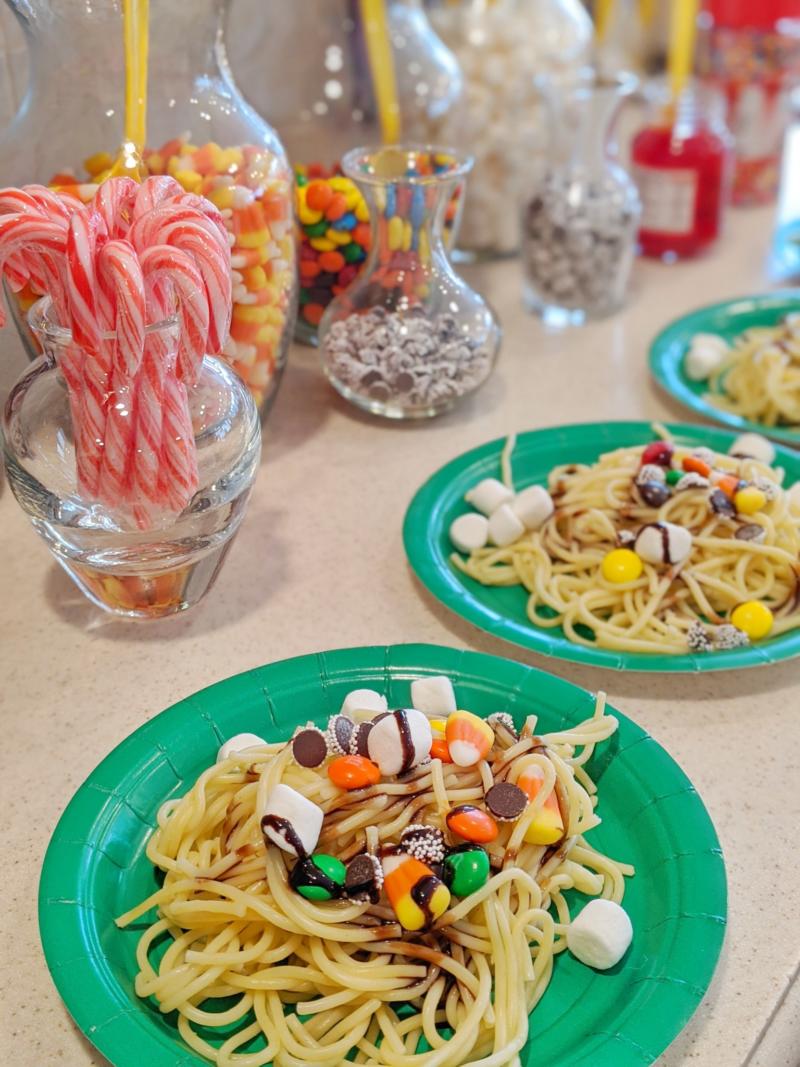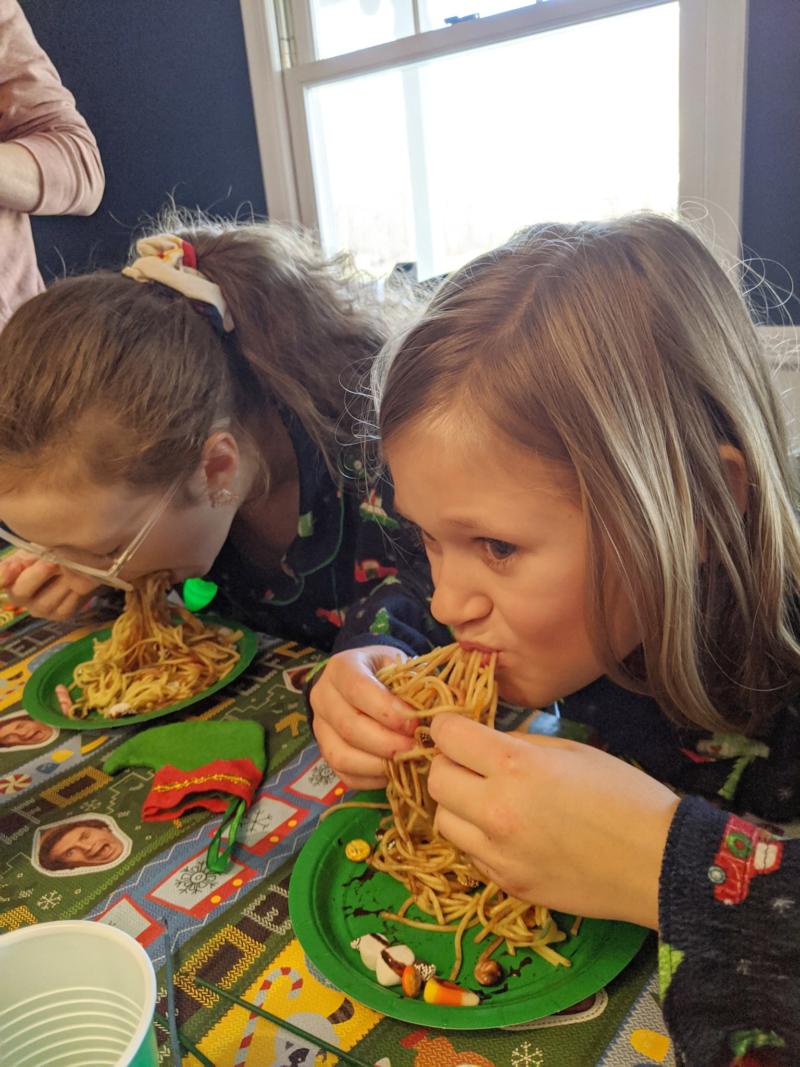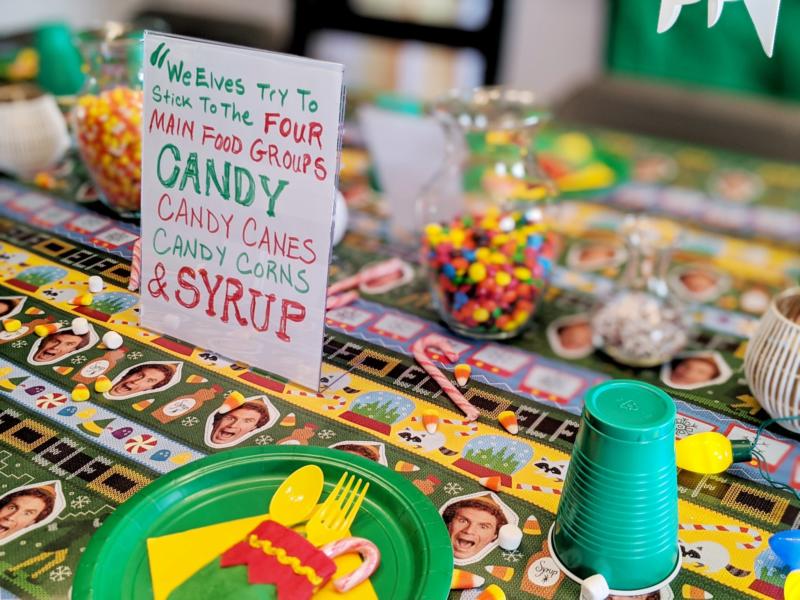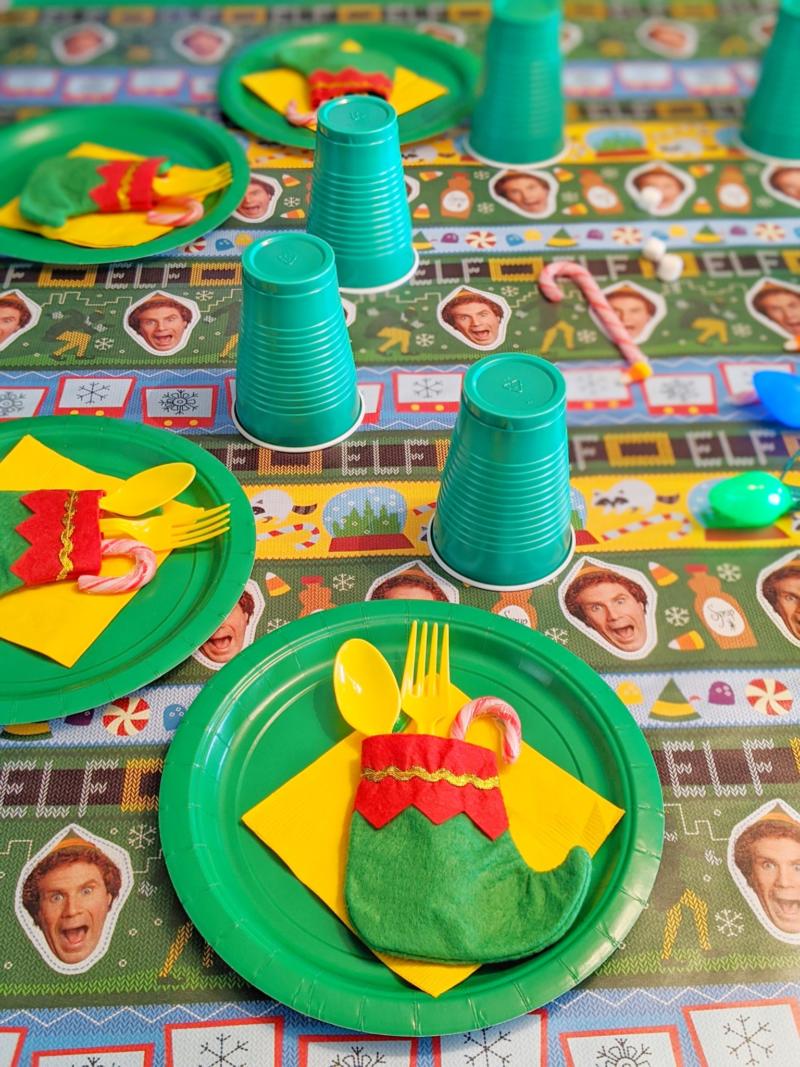 Games/Activities
Here are some fun game ideas to incorporate into your party:
Spaghetti eating contest: who can eat a plate of Elf spaghetti the fastest, without using any forks!
Elf obstacle course/relay: if space allows, create a course that incorporates steps from the movie (stepping on lines of a crosswalk, going around in circles in a revolving door, etc.)
Make coffee filter snow flakes
Book reading: have someone dress as Elf and read a story
Sing Christmas carols
Indoor snow ball fight (use these!)
Christmas toy making: buy wood crafts from the Dollar Tree to paint or make
Pin-It!