Warning: This recipe is super yummy, and high in calories. It is full of milk and butter and happiness, but should not be indulged in on a daily basis.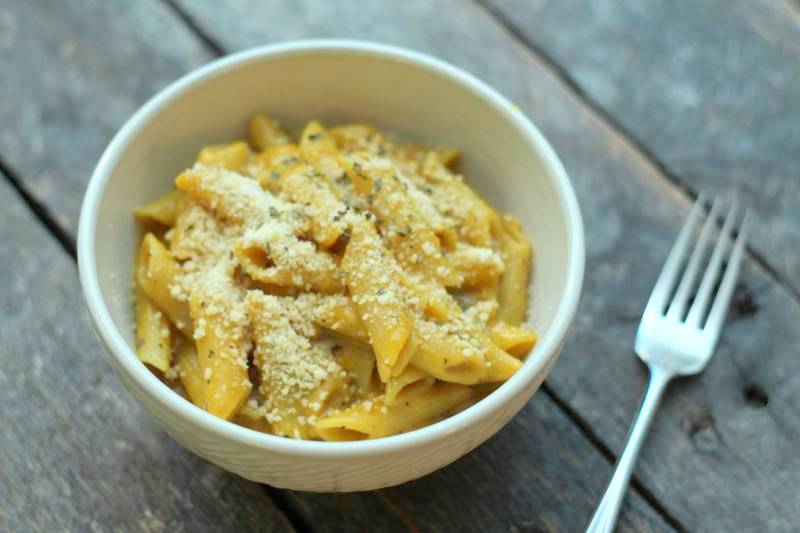 Friends, I've never been much of a "squash person" until my later, more refined years have set it. And still, there are certain ways it is prepared that I don't particularly care for. For example, when it tastes like squash.
Ahem.
I have several children and a husband that don't consider themselves "squash people" either, and loudly declared that they did not like the looks of this dish…
Until they took one bite and fell in love. Score.
*I originally made this recipe as a one pot meal – cooking the sauce and then adding the pasta to the same pot. Sounds great in theory, but penne takes a while to cook, and you can't. stop. stiring. ever. or your sauce will scorch. So, I recommend preparing the pasta separate and adding it at the end. Just be sure to watch the thickness of your sauce, adding water as needed.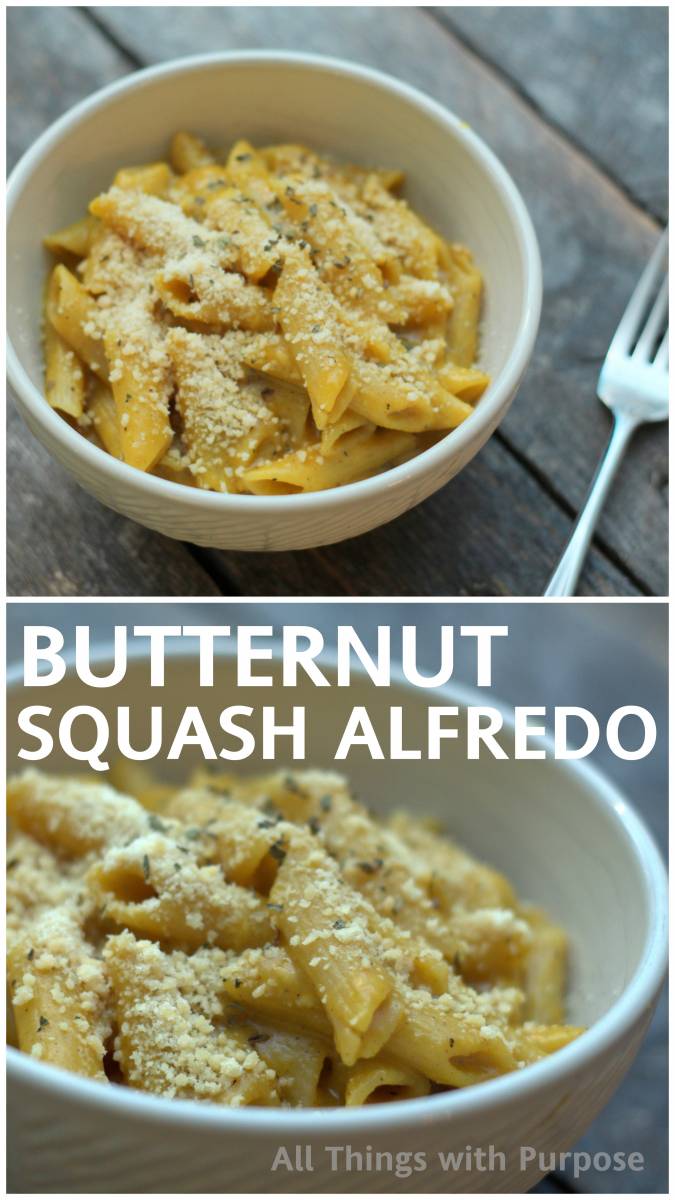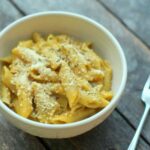 Butternut Squash Alfredo
Ingredients
1

Box

aprox. 16 oz Penne pasta or pasta of choice

One large butternut squash

or any type of squash! I actually used buttercup

4

TBSP

Butter

2

TBSP

Brown Sugar

1/4

tsp

Cinnamon or more to taste

1/4

tsp

Nutmeg or more to taste

Salt and Pepper to taste

1

Medium sized onion

diced

1

Cup

vegetable or chicken stock

or 1 cup water with 1 chicken bullion, which is what I used

2

Cups

milk

1

Cup

grated Parmesan cheese

1-2

Cups

water
Instructions
Cut squash into cubes

Saute onion in butter and add squash

Add vegetable or chicken stock

Let simmer for 15 minutes

Prepare Pasta in separate pot according to directions

Stir and mash up squash until smooth

Add cinnamon, nutmeg, salt and pepper

Add 2 cups milk

Add Parmesan

Mix well and stir continually

Sauce will thicken as it simmers but must be stirred continually or it will scorch

Add 1-2 cups water for desired thickness

Drain pasta and mix together with sauce

Sprinkle extra Parmesan on top and serve! Yum!