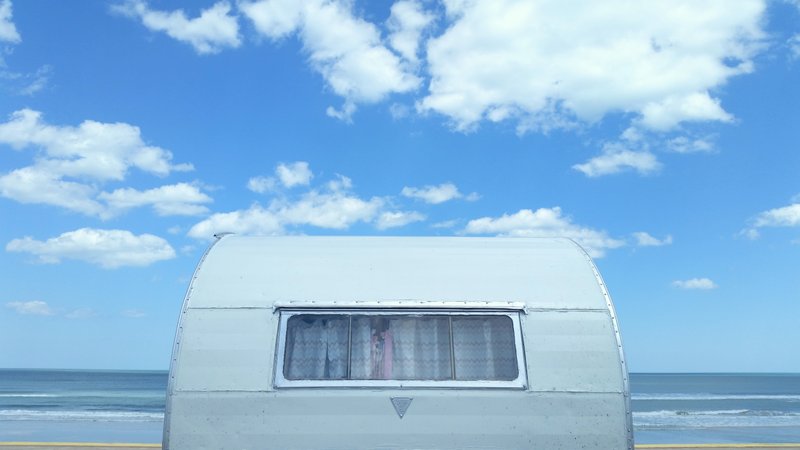 Ocean Front Camping in Florida
Wow!!
That's all I can say to describe our night spent at the Beverly Beach Camptown in Flagler Beach, Florida. We were on our way home to Michigan from Orlando when my in-laws convinced us it would be worth our while to stop here for a night. One night was amazing, but let me tell ya, I'd be content to stay there… forever maybe? Y'all, this is the very definition of GLAMPING.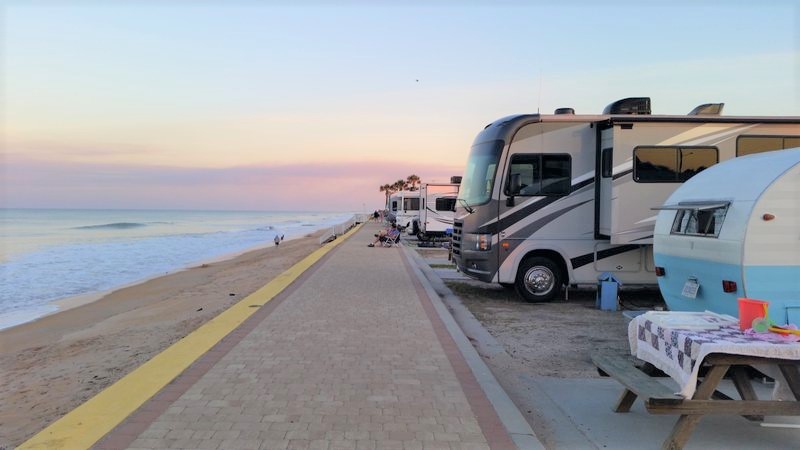 The Best Spot
Per my in-law's recommendation, we requested the front row along the beach. For a slightly lower price you can choose the second row which puts you directly behind the first. Their favorite spot was actually the front row, all the way on the end which gave them unrestricted, panoramic views of the ocean on both sides.
The campground is set up in two rows all along the beach with additional sites across the street. There is a wall and a walkway that separates you from the beach. In the pictures it's hard to tell that there is a drop-off on the other side of this walkway, but it's tall enough that you wouldn't want to jump off.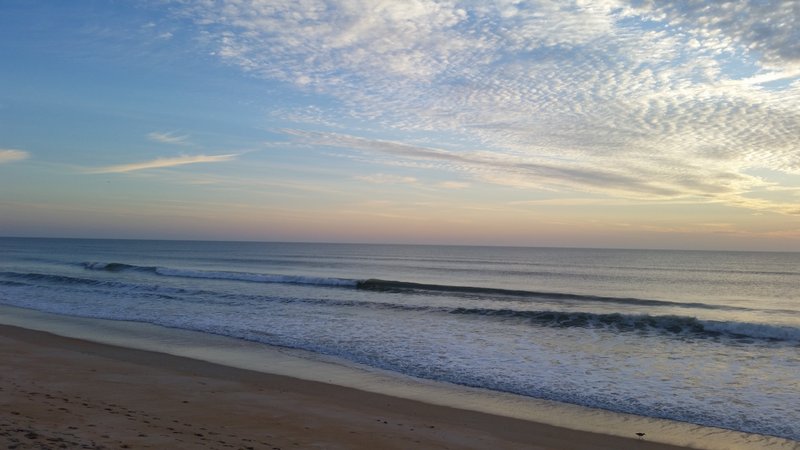 We enjoyed the sunset and sunrise over the beach.
We even spotted dolphins jumping right along the shore!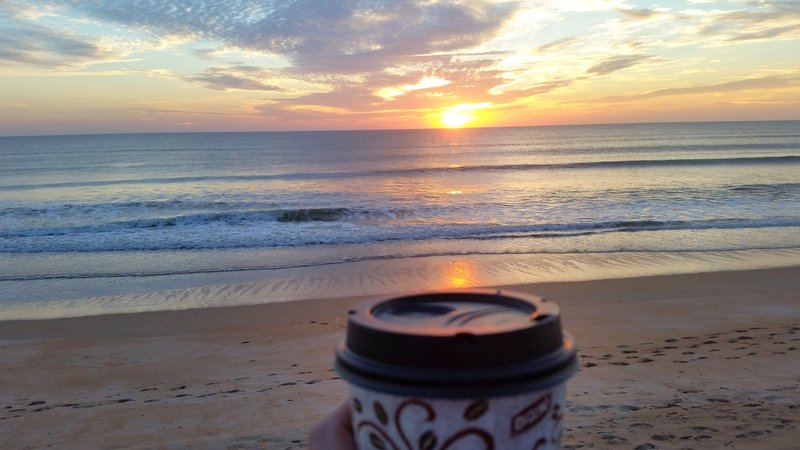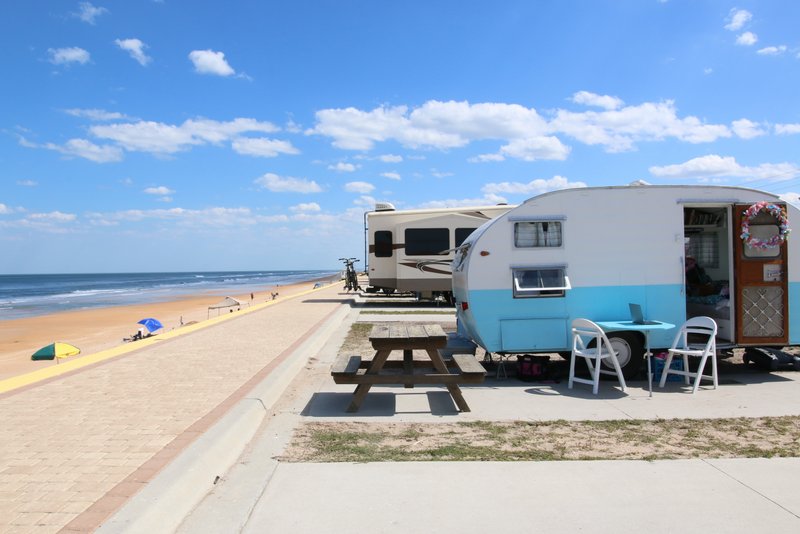 Some Tips
We attempted to put our awning out but thought better of it once the wind started whipping it around. Very few people had their awnings out while we were there. We also noticed that people who stay long-term have to deal with the salt water damaging the fronts of their RVs. This would only be something to think about if you were staying for a month or so, though you could easily arrive with plans to stay for a night and somehow get sucked into staying all year!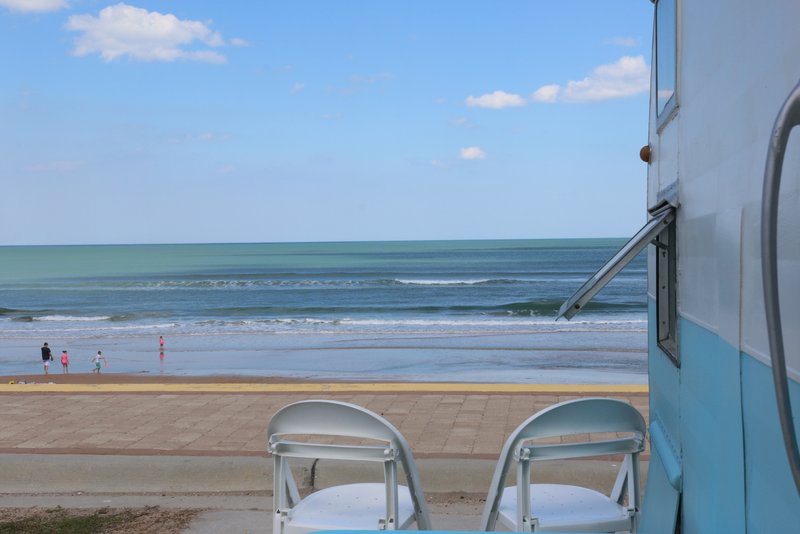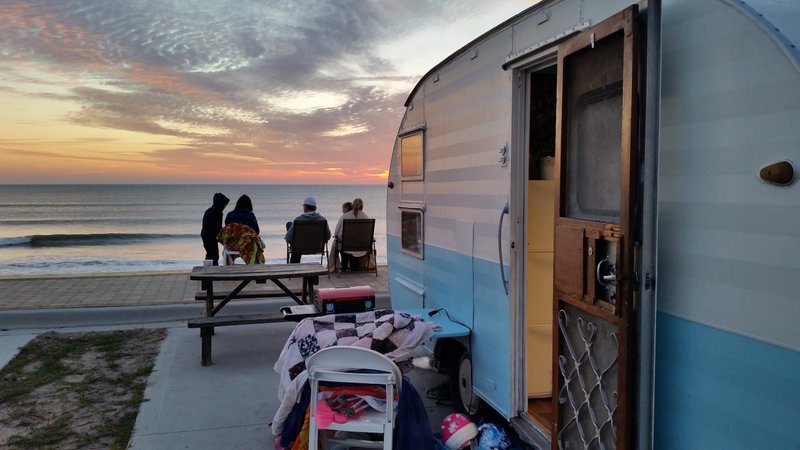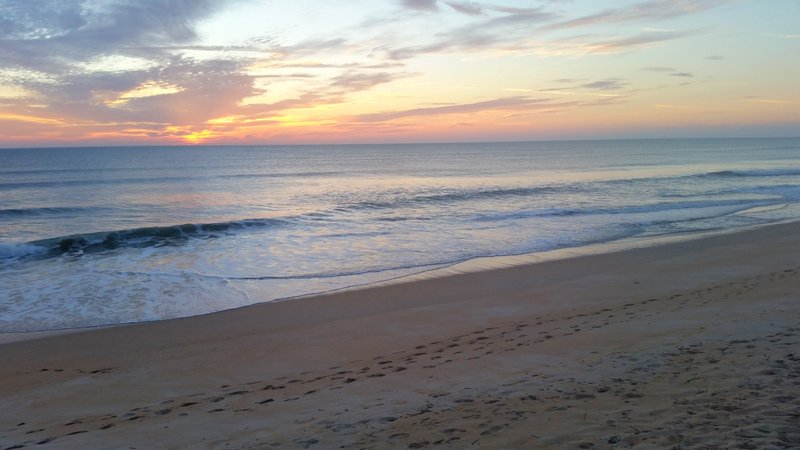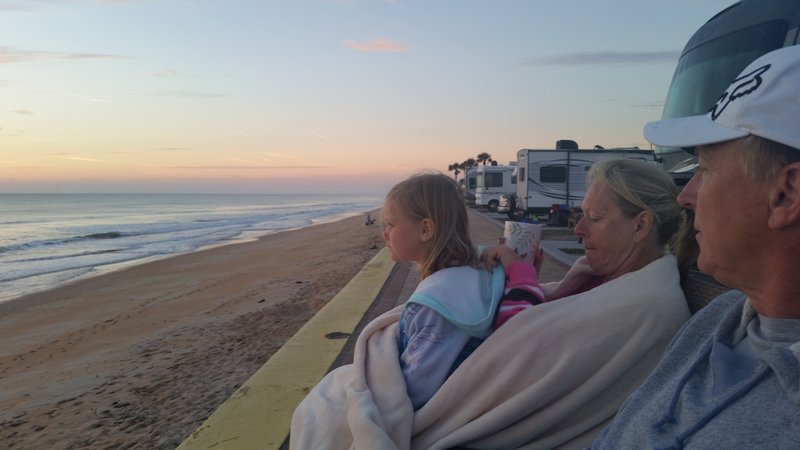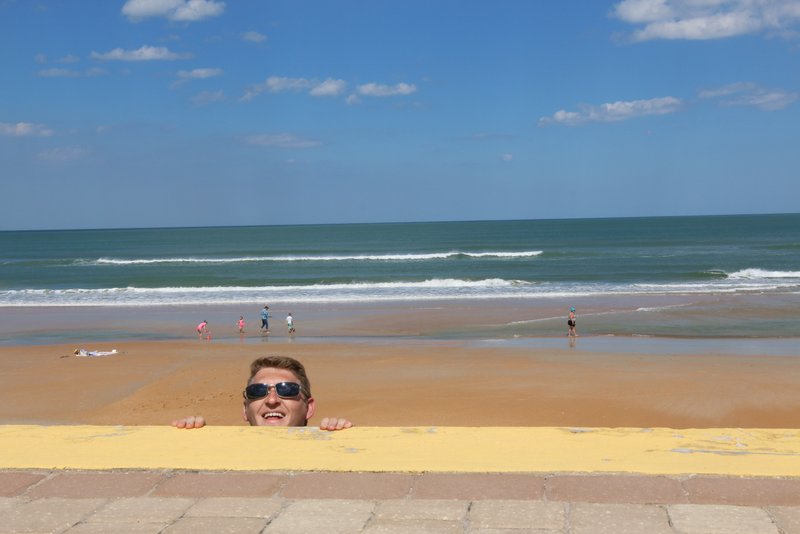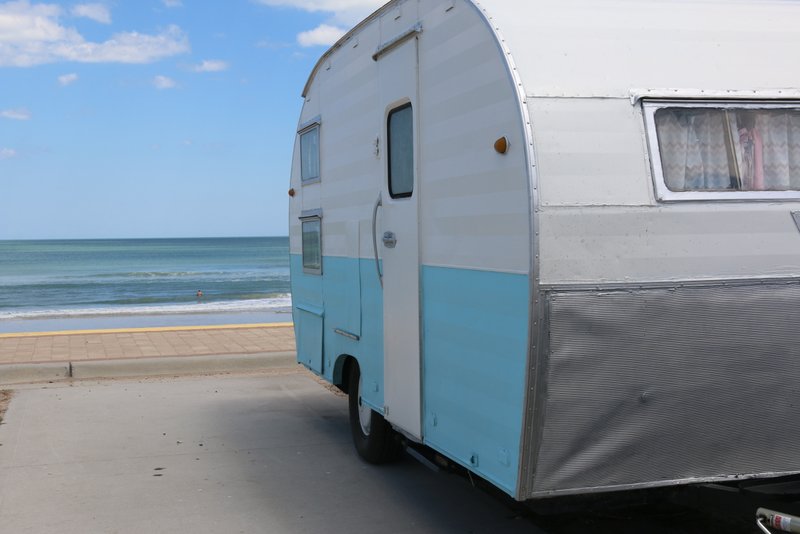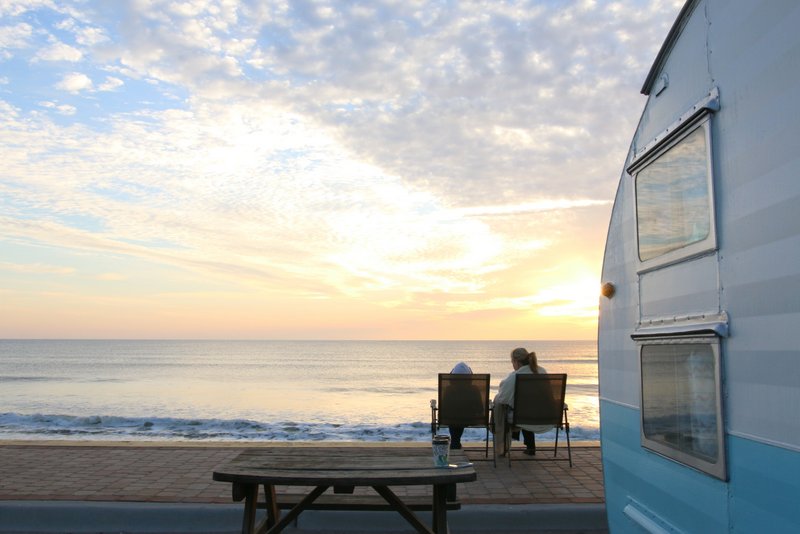 About the Campground
There is nothing really out of the ordinary about the rest of the campground or the spots themselves. They are clean and well kept, don't get me wrong, but how many other places on earth give you a view like this?
The spots have nice, cement pads with full hookup. Every-other spot is meant for either backing in or pulling in. We preferred to back in so our bigger window opened to the water, while my in-laws large window is in the front and they preferred to pull in. It worked out perfectly to be next to each other.
The bathhouse was clean and the little camp store was well stocked. There is a nice laundry facility and the campground is pet friendly. They provide free cable and wifi. They also have several cabins available for rent. We looked inside one and thought it was nice!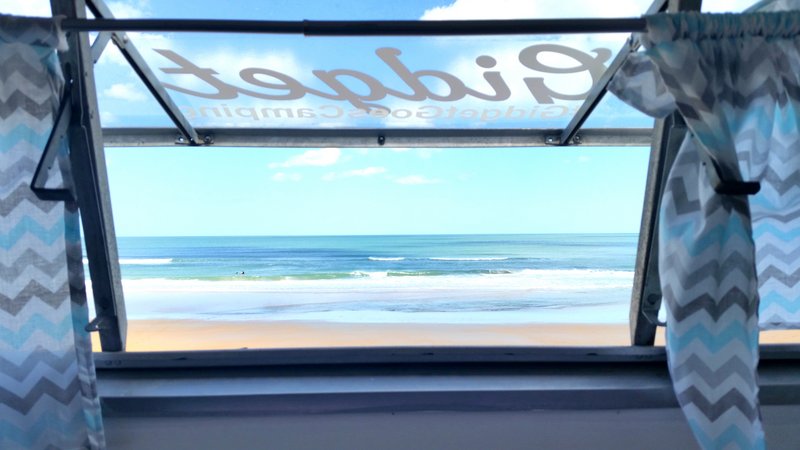 Flagler Beach, Florida
The town of Flagler Beach, Florida is located North of Daytona Beach and South of St. Augustine. It is what I would call, "off the beaten path" from the more touristy beach towns and busy Orlando area. There are plenty of little beach cafes and general stores. There are even great spots for surfing, fishing, and ocean front dining! What we also loved about Beverly Beach is that they allow fires right on the beach (when conditions are not too dangerous). This was so much fun!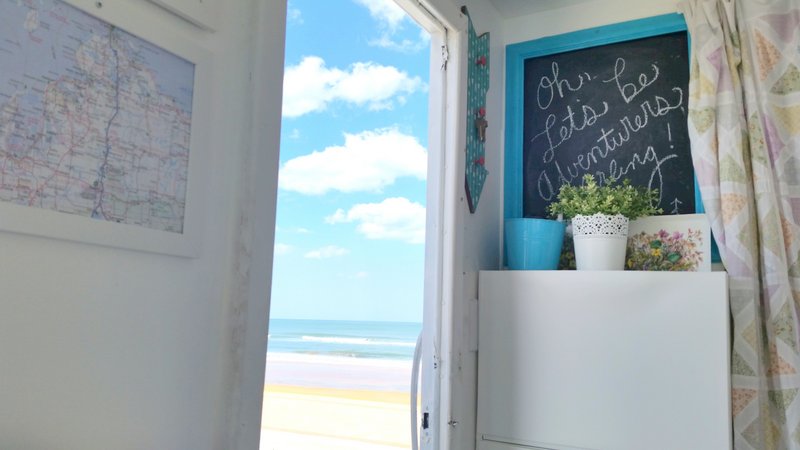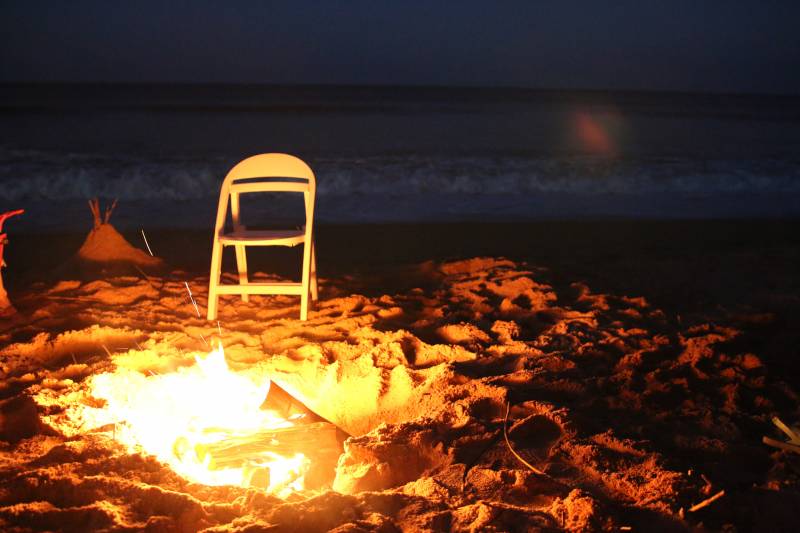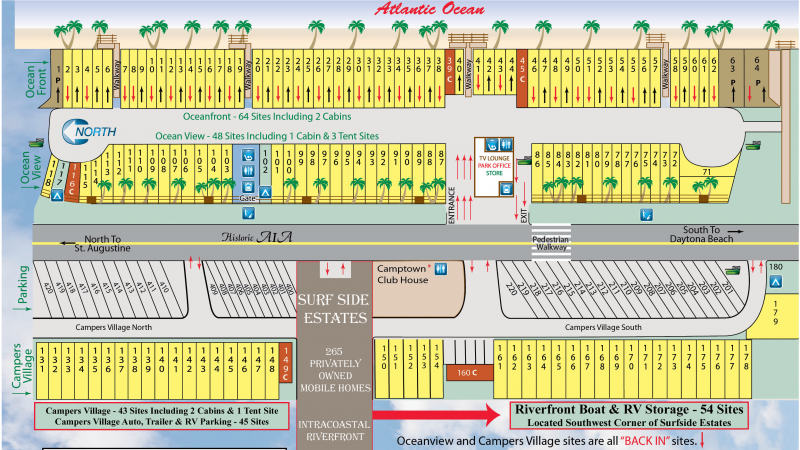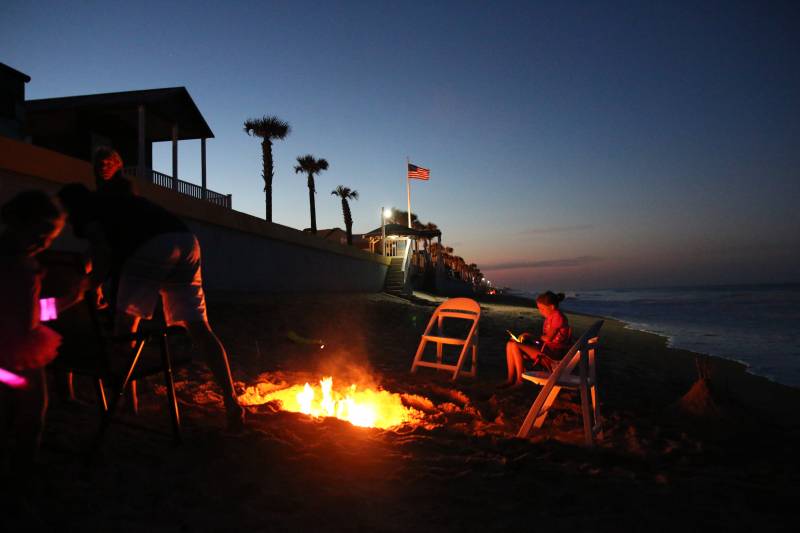 The Details
We stayed the night on the ocean front row in spots 48 and 49. Prices range from $60 a night to $155 depending on the spot you choose. Find more info on at their website: beverlybeachcamptown.com
Saying goodbye was hard. Especially when we knew we were returning to snow in Michigan!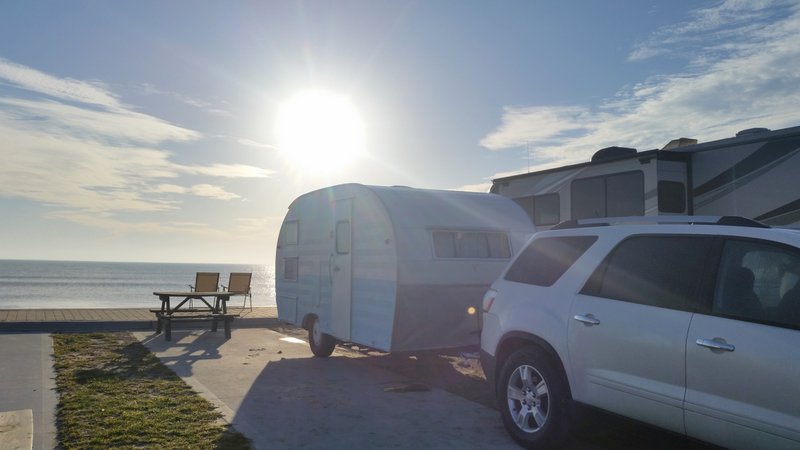 Pin-It!