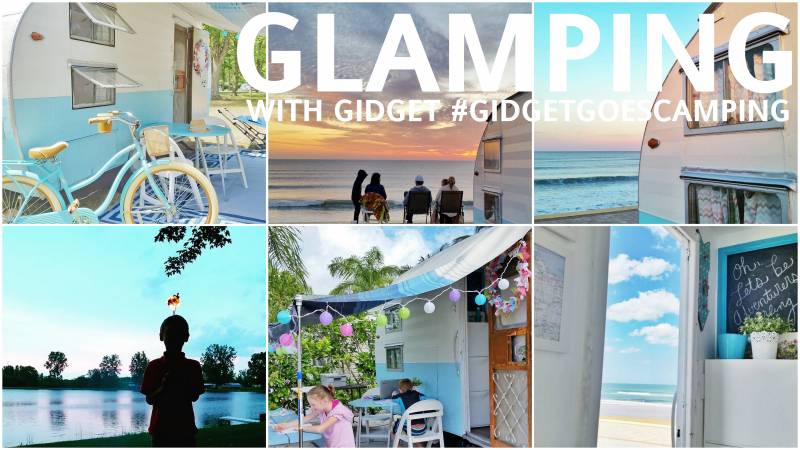 Hey, fellow campers! I wanted to share some of our favorite camping gadgets and things we use to make the camping (or glamping depending on how you look at it) experience pleasant and enjoyable! I haven't shared many behind the scenes pictures of our camping setup in the past. Here are a few of our favorite things.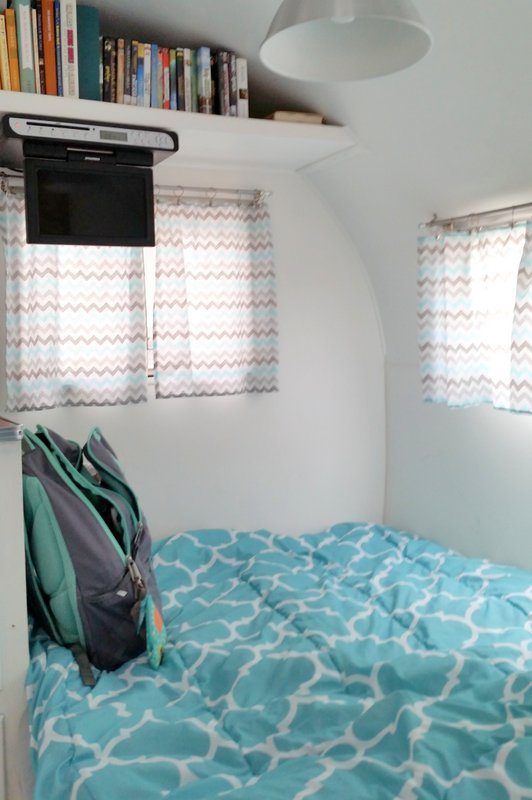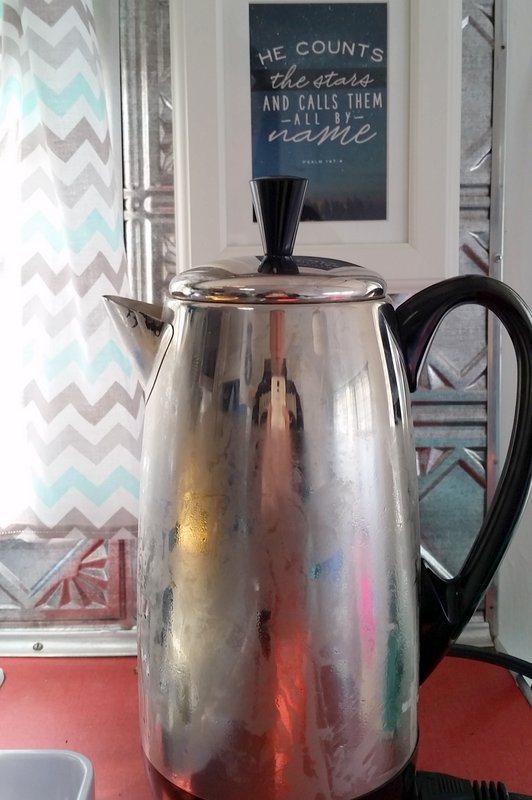 This post contains affiliate links for your convenience
First, coffee.
Coffee is very important while you're camping. I have 3 options packed and ready to go depending on what the situation calls for.
I started with an electric peculator like this one.
I then decided I needed the convenience of a one-cup pot like this one.
I also keep a rustic pot on-hand in case of primitive camping with no electricity.
A French press would also work well in a camping experience, but heating water would then become the issue, so for me, these other options are more convenient.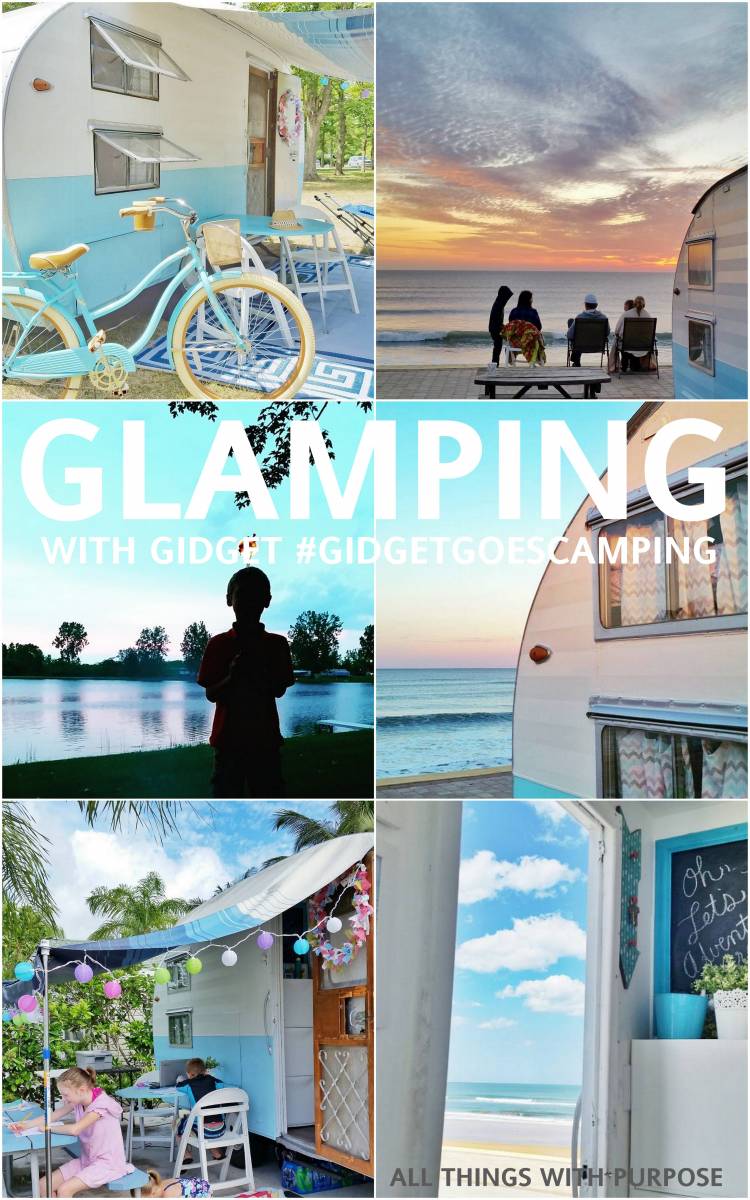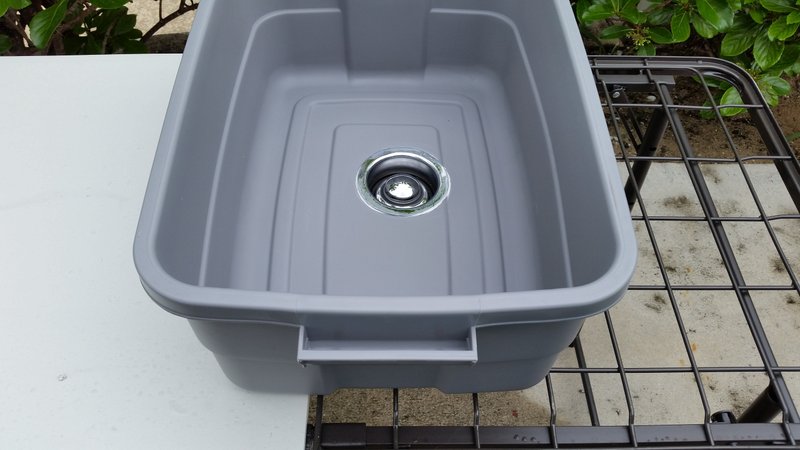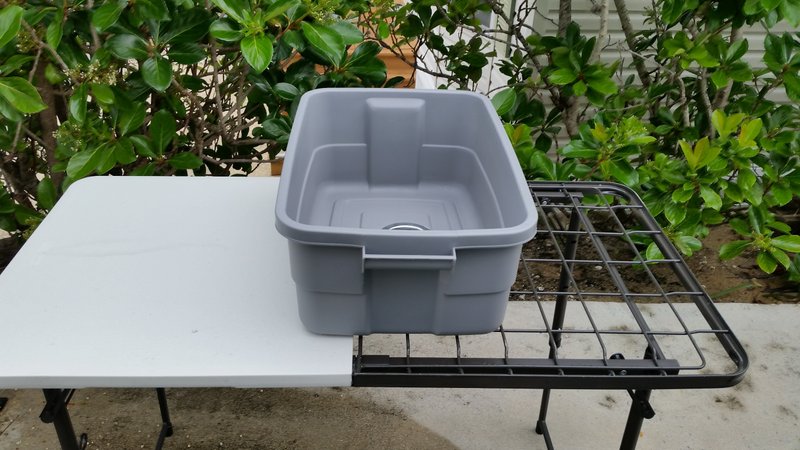 Washing dishes and prepping food
I've looked high and low for ideas to complete my outdoor kitchen/washing station setup. I considered purchasing a fold-up sink like this one, but wanted a sink big enough to fit my electric skillet. I ended up purchasing this table and a large rubber bin. I cut a hole in the bin and installed a sink drain with a stopper. I love that it is easily drained and fits large objects. This table is also great for setting hot skillets or grills on.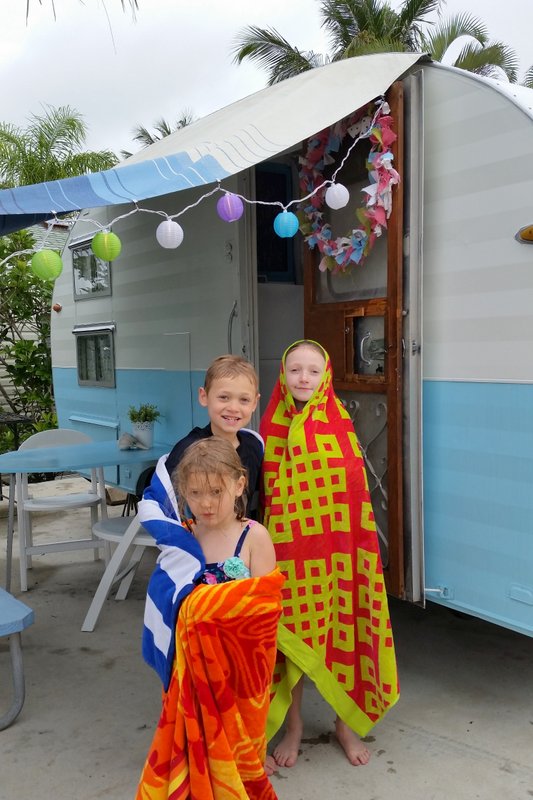 I bought 2 sets of these colorful lights on Amazon and I love them!
We purchased a folding hammock like this one and it has been really nice to bring along when you're camping at a campground that doesn't have strong enough trees to support a traditional hammock.
*Find my same bike here!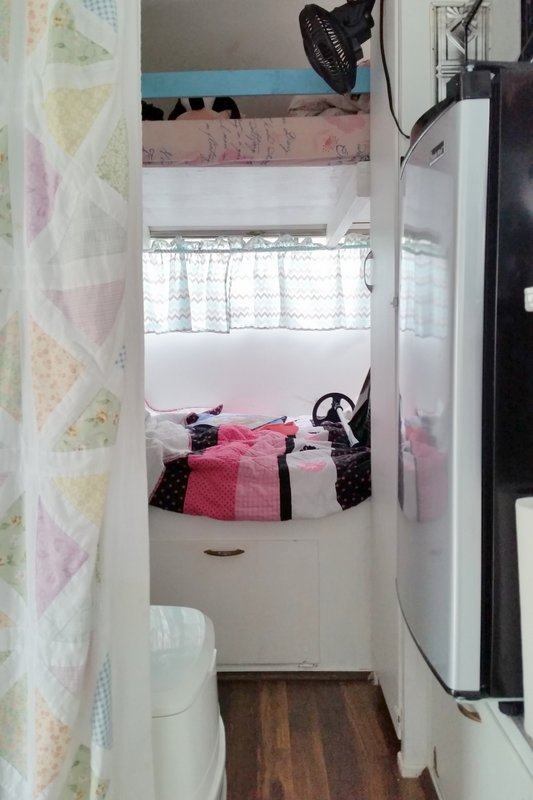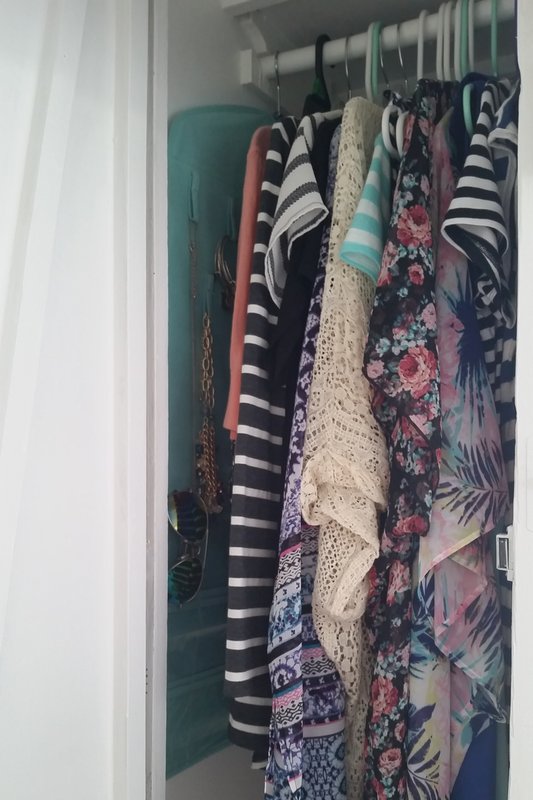 Closet organizing
One of the things I love about our little vintage camper, are the closets! Jay and I each have a closet for all our clothes. It is so nice to keep everything hanging up. I bought us drawers like this for small things and a hanging accessory holder for myself.
The kids have all their clothes in a set of drawers like this, which I secured to the wall. I like being able to bring the drawers inside to fill/empty them.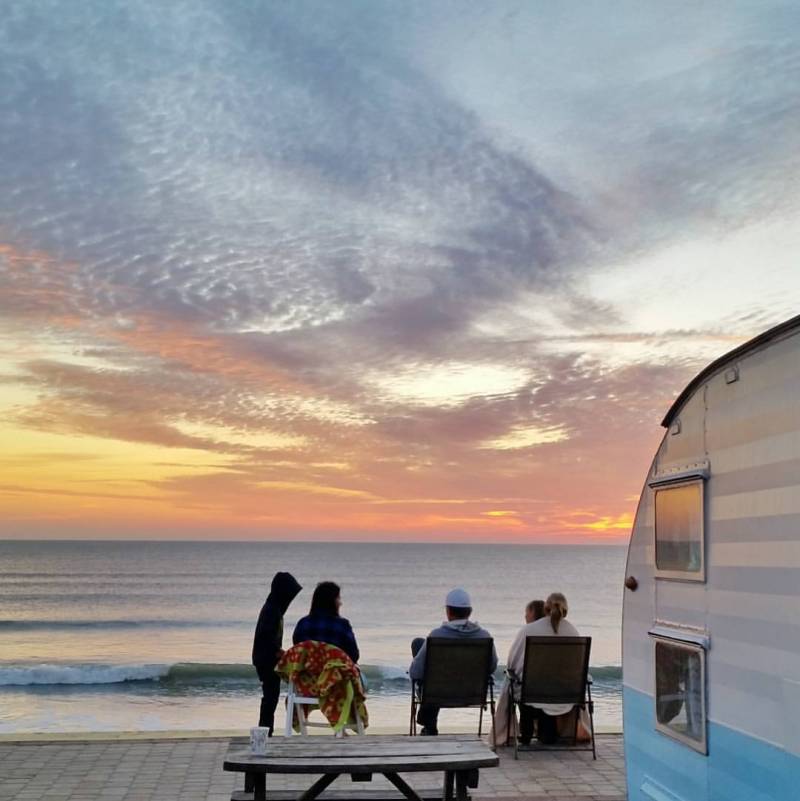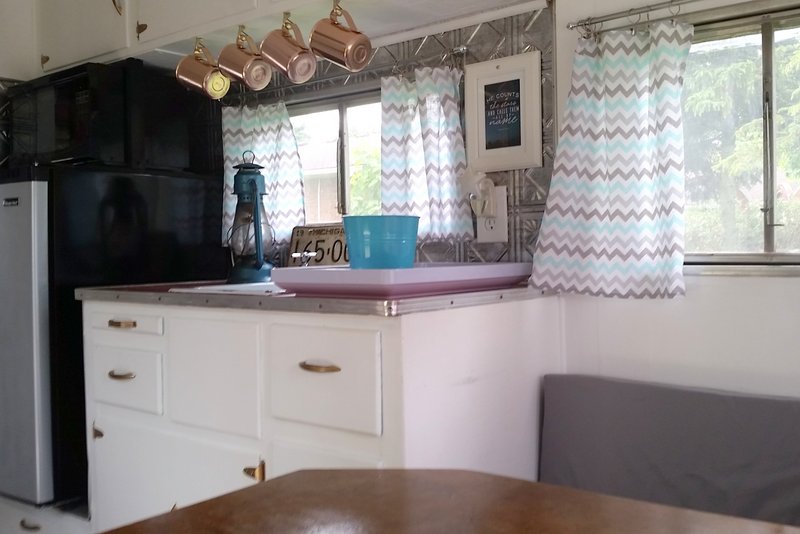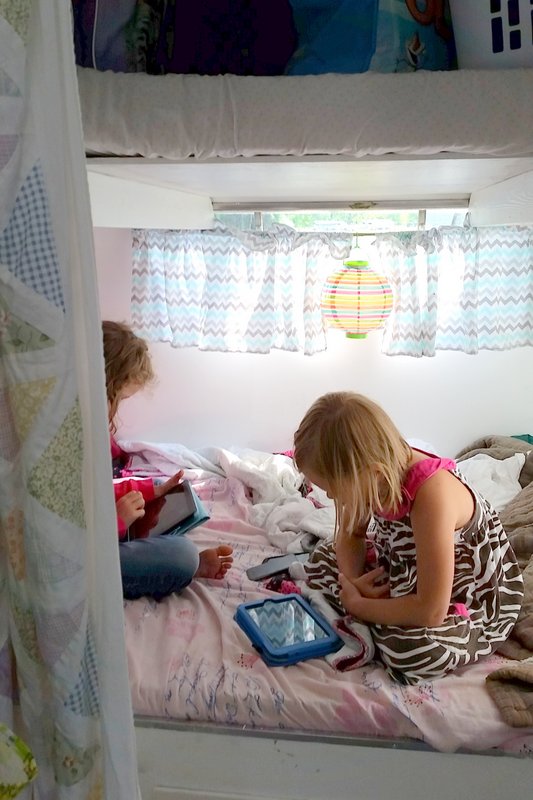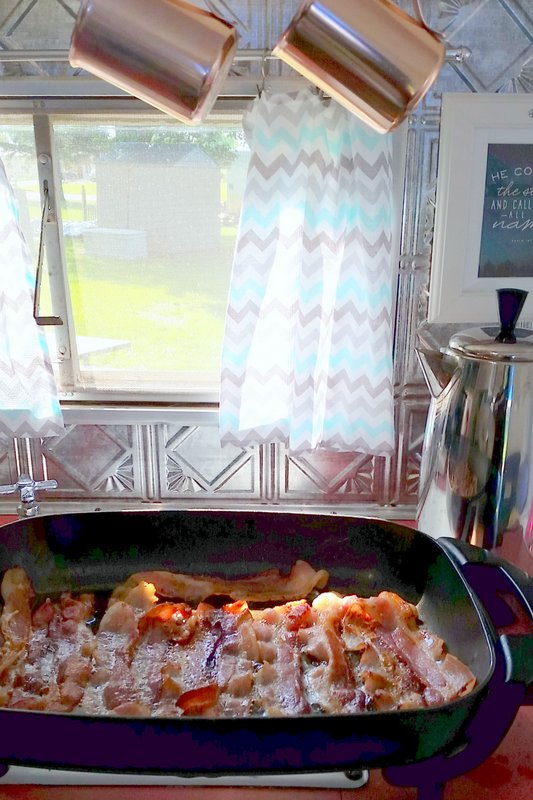 Cooking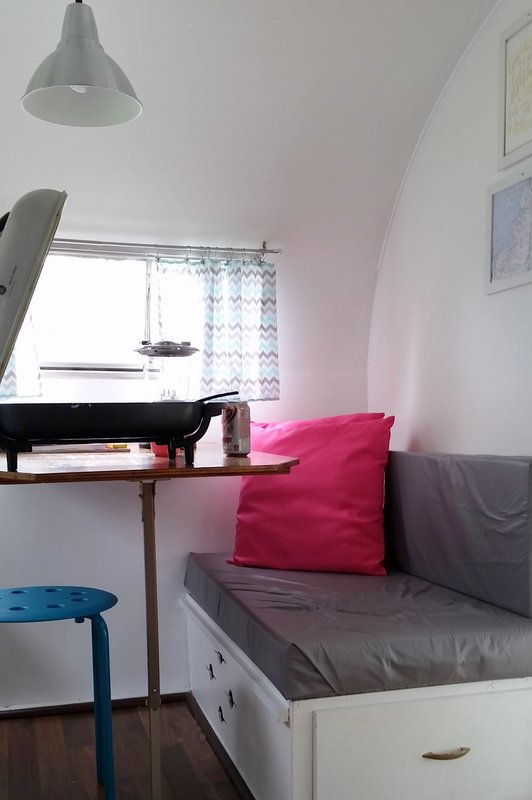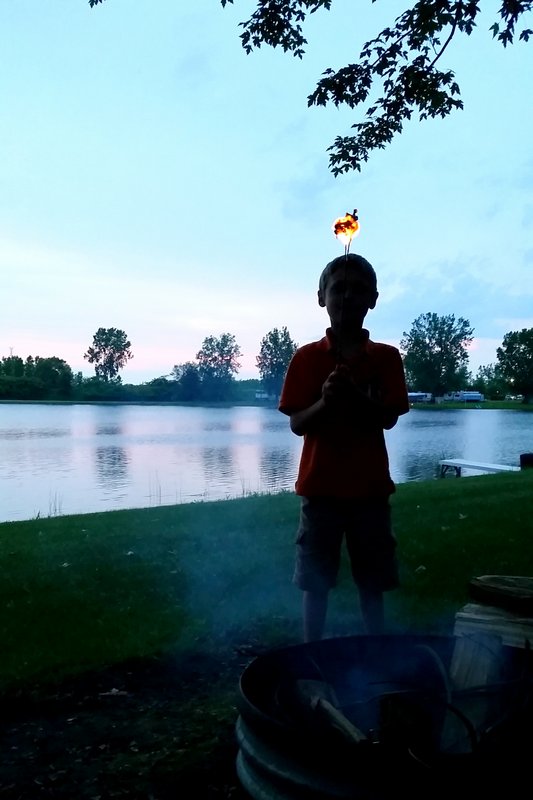 Other Stuff…
Organizing Tips…
Leave yourself extra space! One of the most important things I've learned by trial and error when camping in a small, enclosed space, is that space is priceless. Don't leave home with every drawer and inch of space full of stuff. Downsize the amount of stuff you have packed so that there are plenty of empty drawers and nooks and crannies to hide things while you're camping. Did you leave a spot for your purse? How about a garbage bag, dirty clothes, souvenirs, etc. etc.
Pack bins that are weather resistant and can be stored outside. If space is a precious commodity, consider storing non-perishables or heavy cookware outside in a bin. We've made the mistake of storing food in a bin that ended up NOT being squirrel proof. Since then, we use one for storing pots and pans. We bought a couple under-the-bed, rolling bins that can be kept underneath the camper when not in use.
Find a way to keep counters clear –

hang

as many things as possible! I've slowly added more and more hooks, little shelves, ledges, you name it. The more spots I can provide to hang towels, bags, umbrellas, keys, the better. I've even mounted fans on the wall, lights, extra outlets and charging stations up and out of the way.
– HOOKS
– SPICE RACK FROM IKEA USED AS SHELF
– PUSH LIGHTS
– WALL MOUNT FAN 110 VOLT
– WALL MOUNT FAN 12 VOLT
– MUG HOOKS
– CHARGING STATION/OUTLET ADAPTER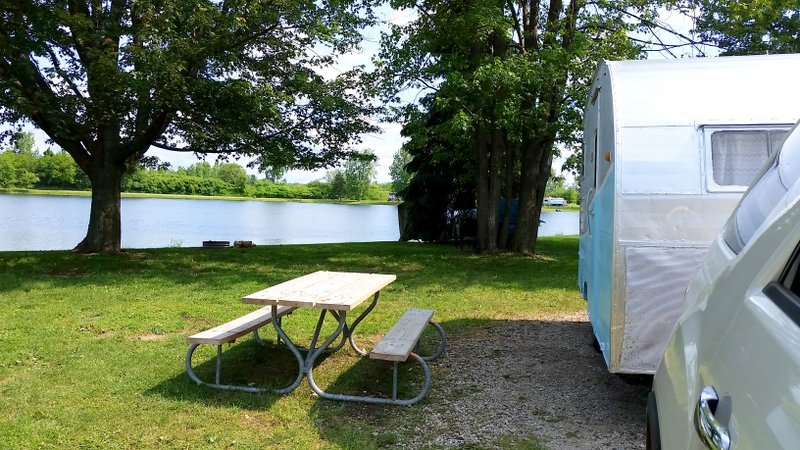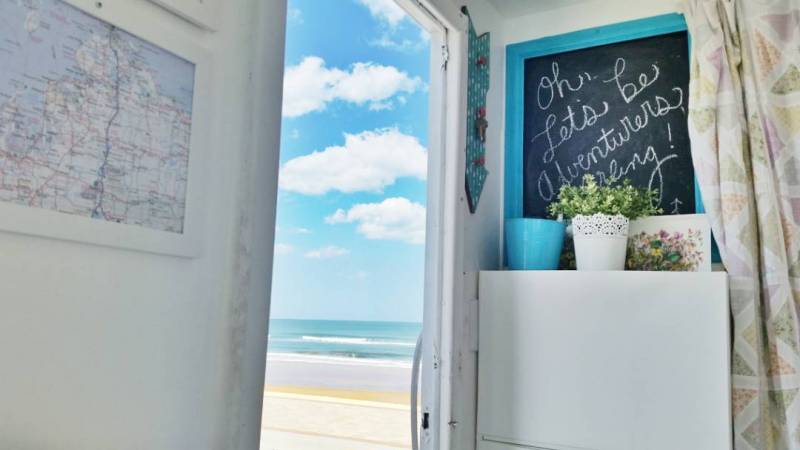 What camping hacks or amazing gadgets do you love??