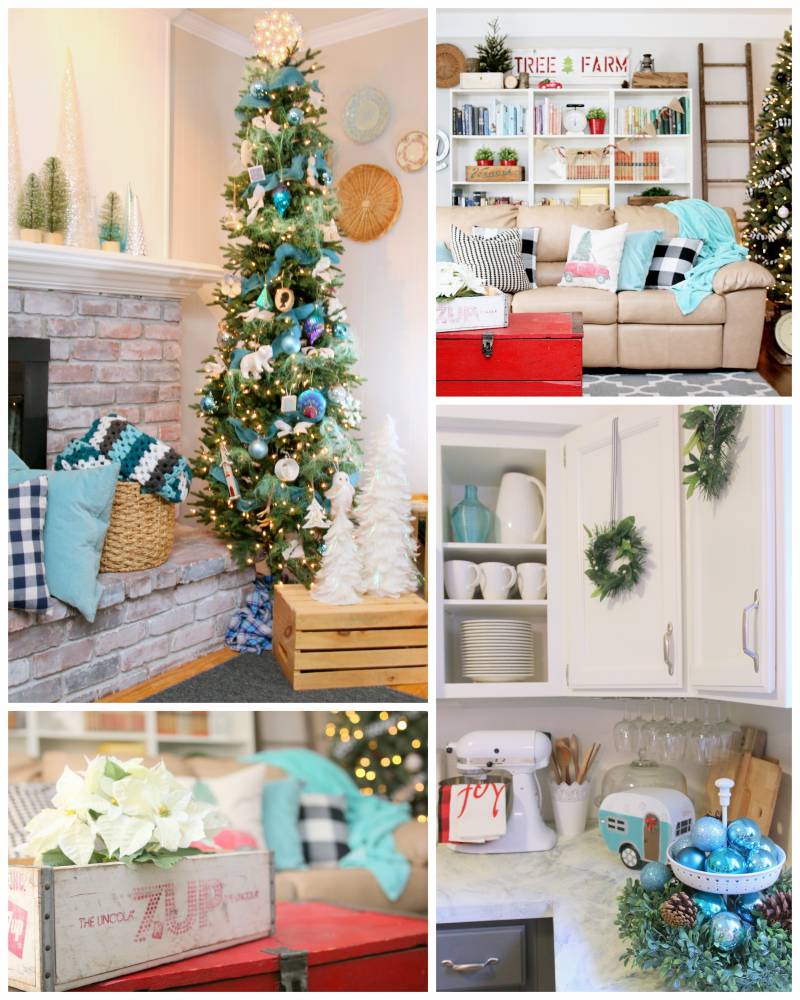 Welcome to my Christmas home tour
I absolutely love this time of year and I LOVE getting together with my best blogging friends to tour through each of their homes.
This year, there are nearly 30 of us, sharing our homes and hosting a large cash giveaway! Be sure to scroll all the way through this post for your chance to enter. A huge 'thank you' to Lovely Etc for organizing this event.
Grab a cup of coffee or hot cocoa and enjoy!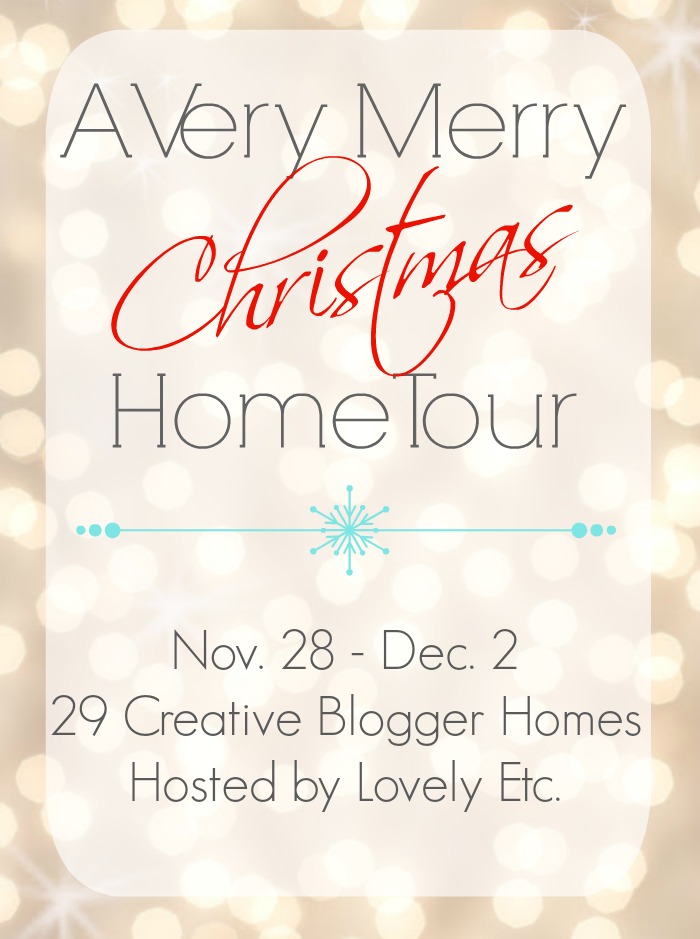 This post contains affiliate links for your convenience.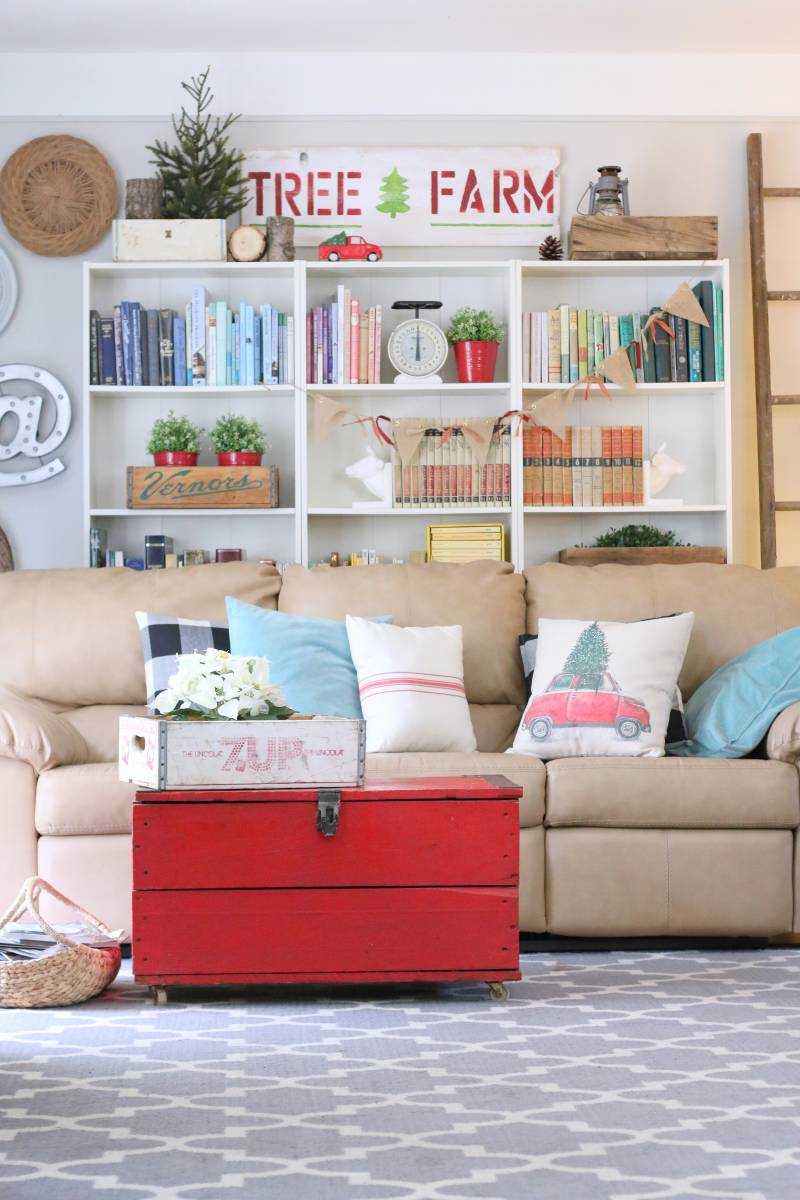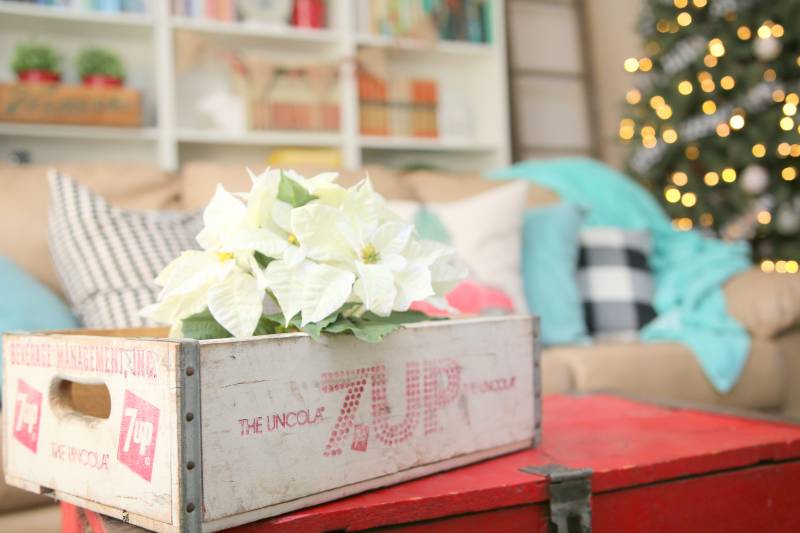 Returning to Traditional Colors
It was really hard for me to break from my non-traditional holiday colors and return to reds and greens this year, but I was ready for a change. You may remember my vintage white tree that has graced this room for several years now. I felt kind of sad giving her a year off, but wanted to go with a more rustic farmhouse vibe.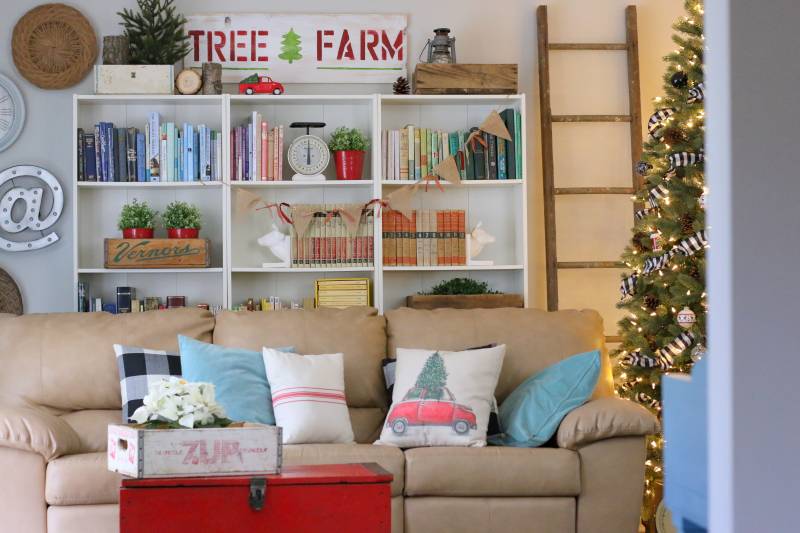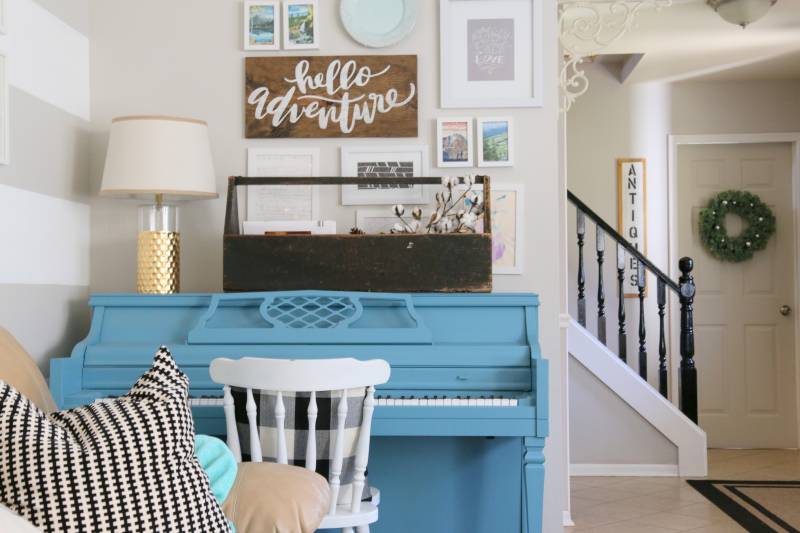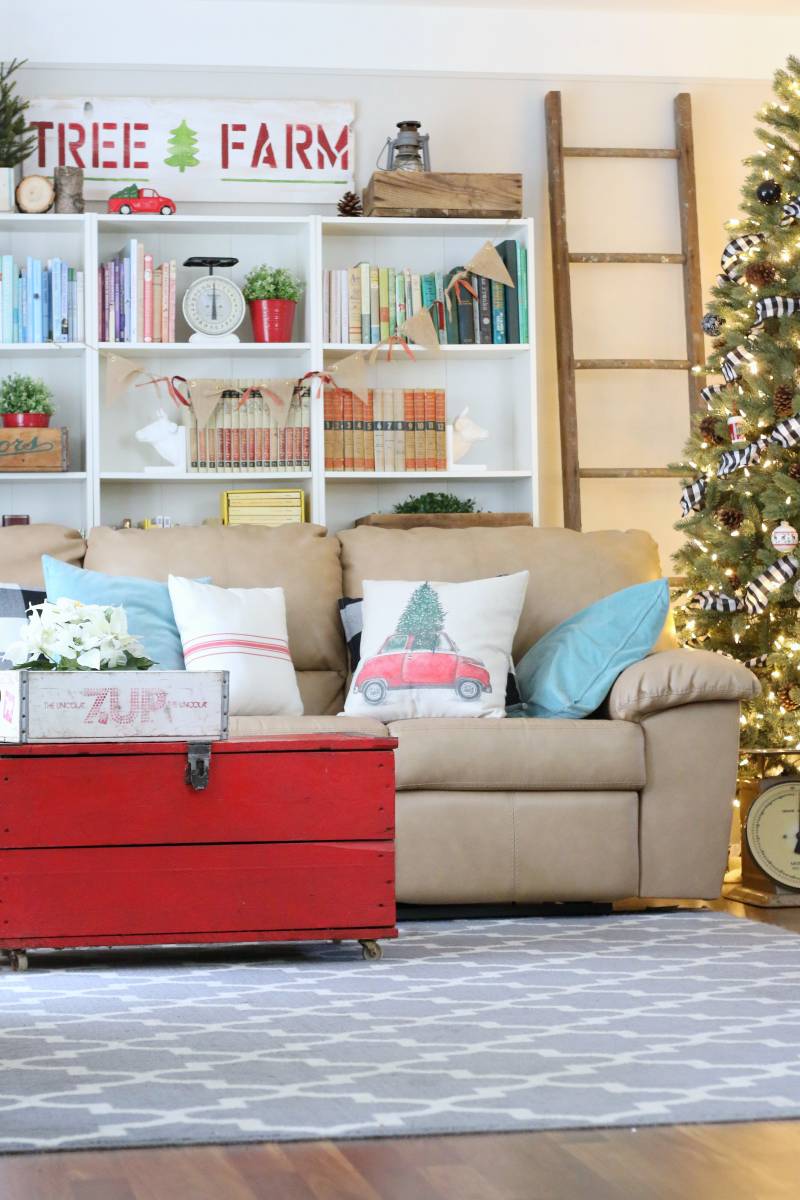 I chose to mix reds back into my decor this year, but didn't leave out the turquoise. Don't you love red and turquoise together?
I love styling these white IKEA shelves and have had fun switching them up through the different seasons. Most of my items are thrifted or from the Target Dollar Spot! I found this red chest at a local antique mall and the giant scale was found at Eastern Market, downtown Detroit.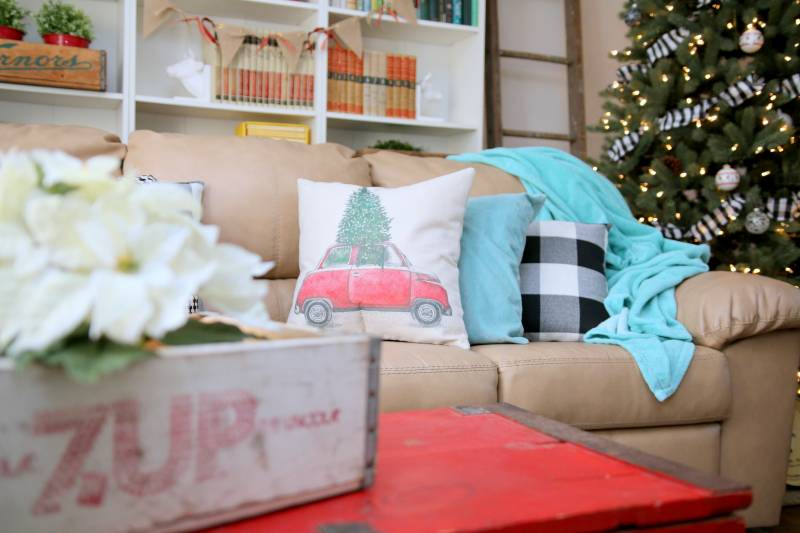 I do love this little red car pillow!
…You can find it HERE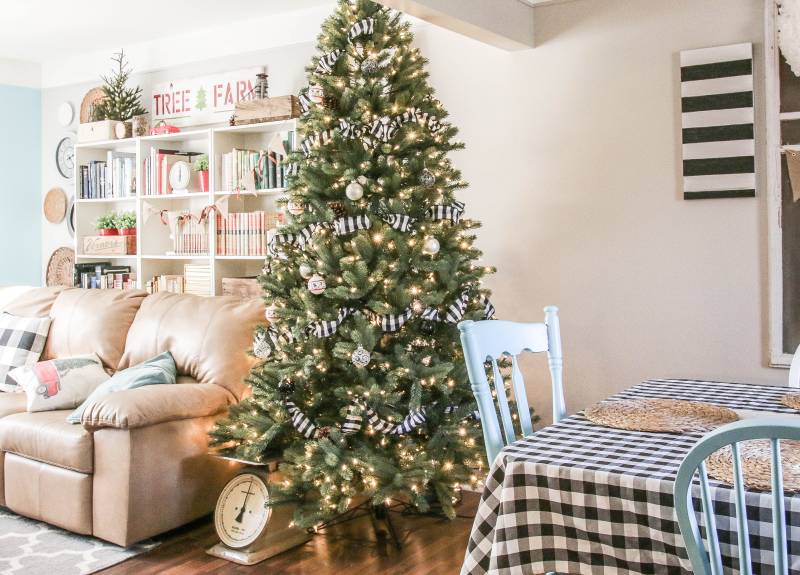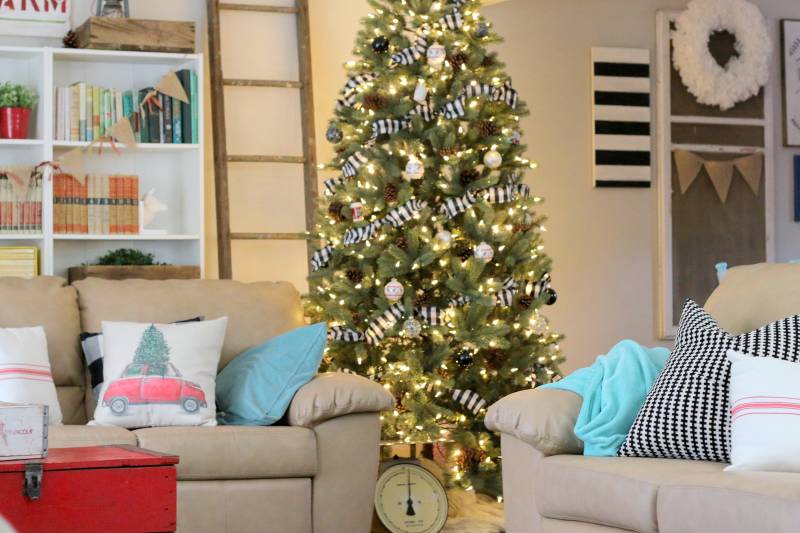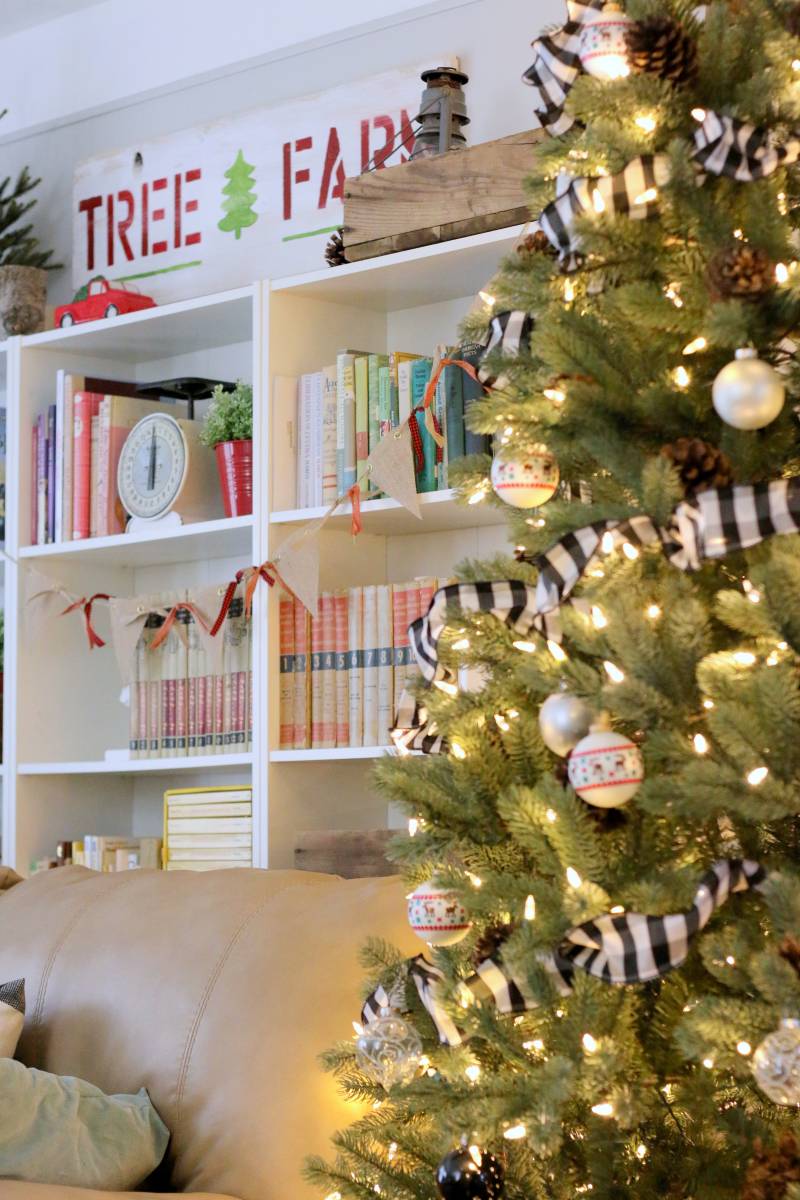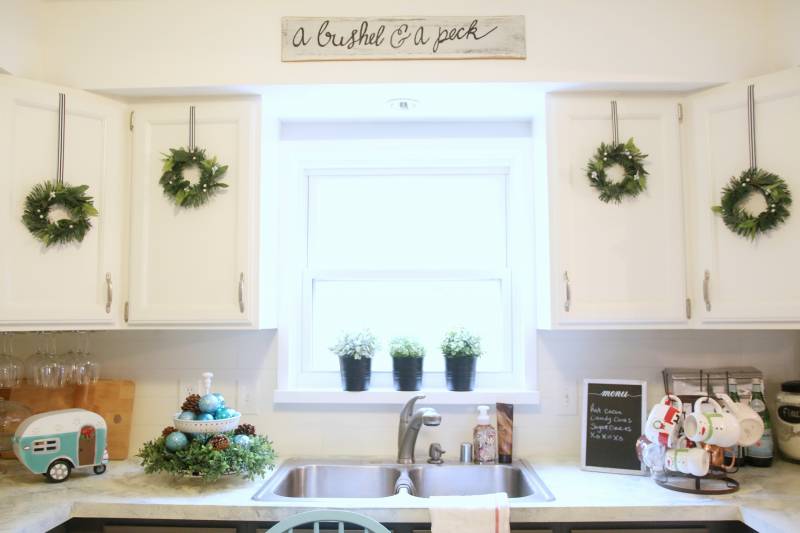 Christmas in the Kitchen
I hung these little green wreaths in the kitchen this year – because, my kitchen has been neglected for far too long! Did you catch my BEFORE AND AFTER kitchen pictures? You'll understand why it was so hard to decorate in here for so long.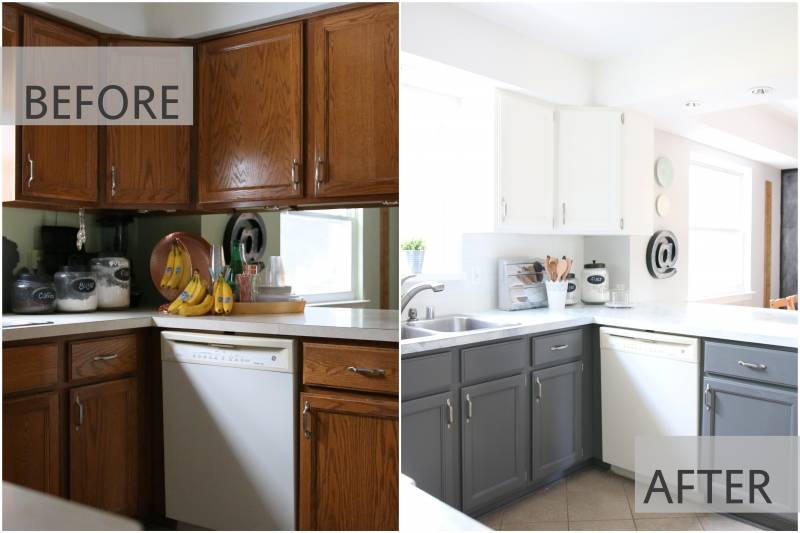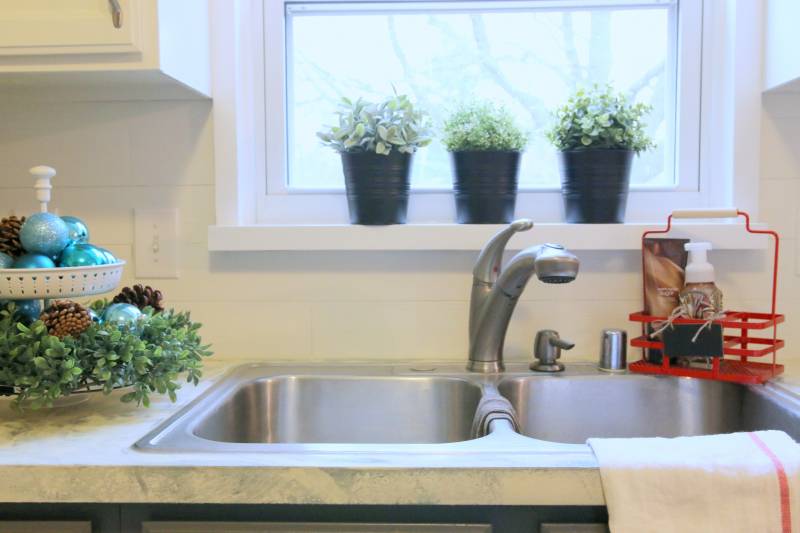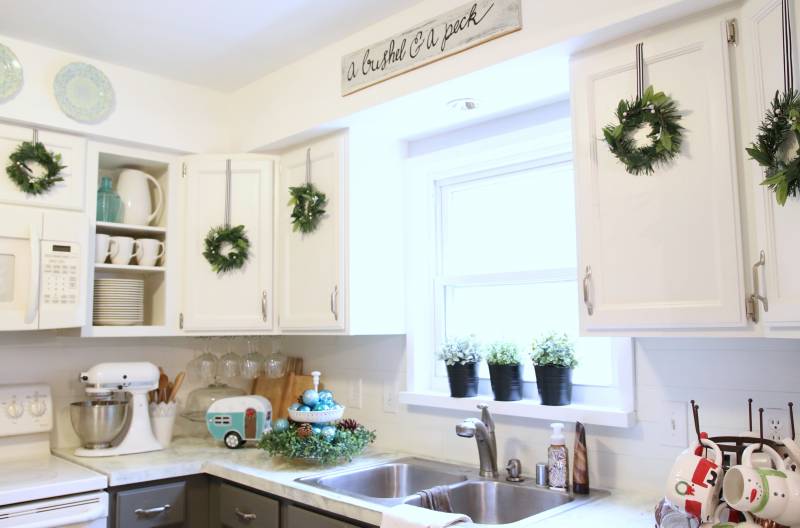 I spotted these adorable mugs at Target and knew I needed them for my hot cocoa bar. They come in big size and kid size!! Find them HERE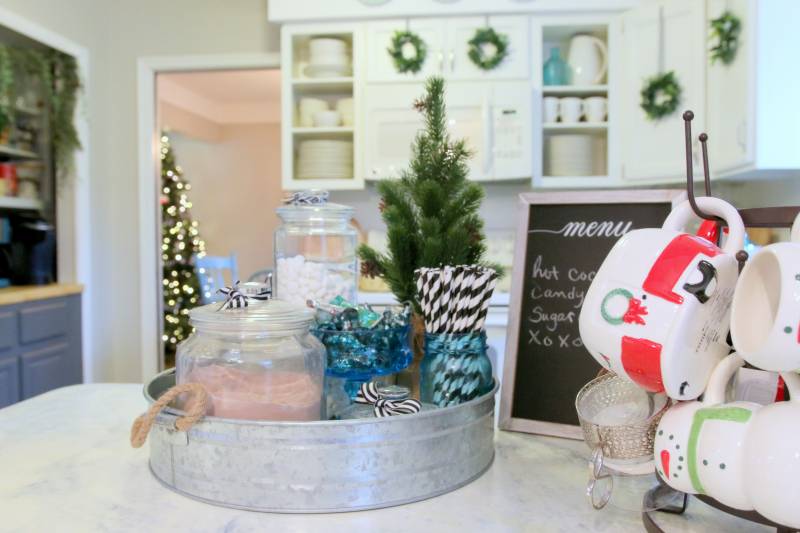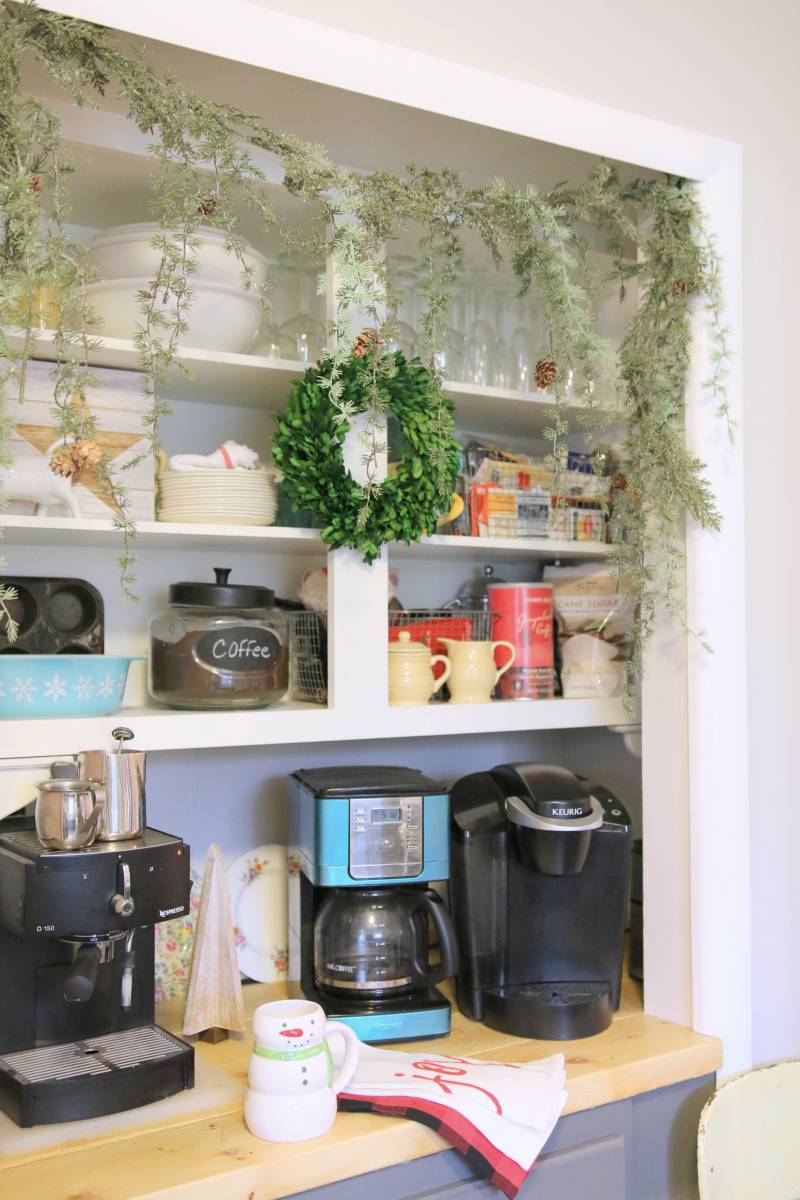 A Slim Tree for a Small Space
My SLIM Christmas tree is from Treetopia! They asked me to join their design council this year and I have loved their selection of trees in every shape and size. This slim tree is magical. It fits into such a tiny spot but still has such a natural looking shape. Find a similar one HERE or exact one HERE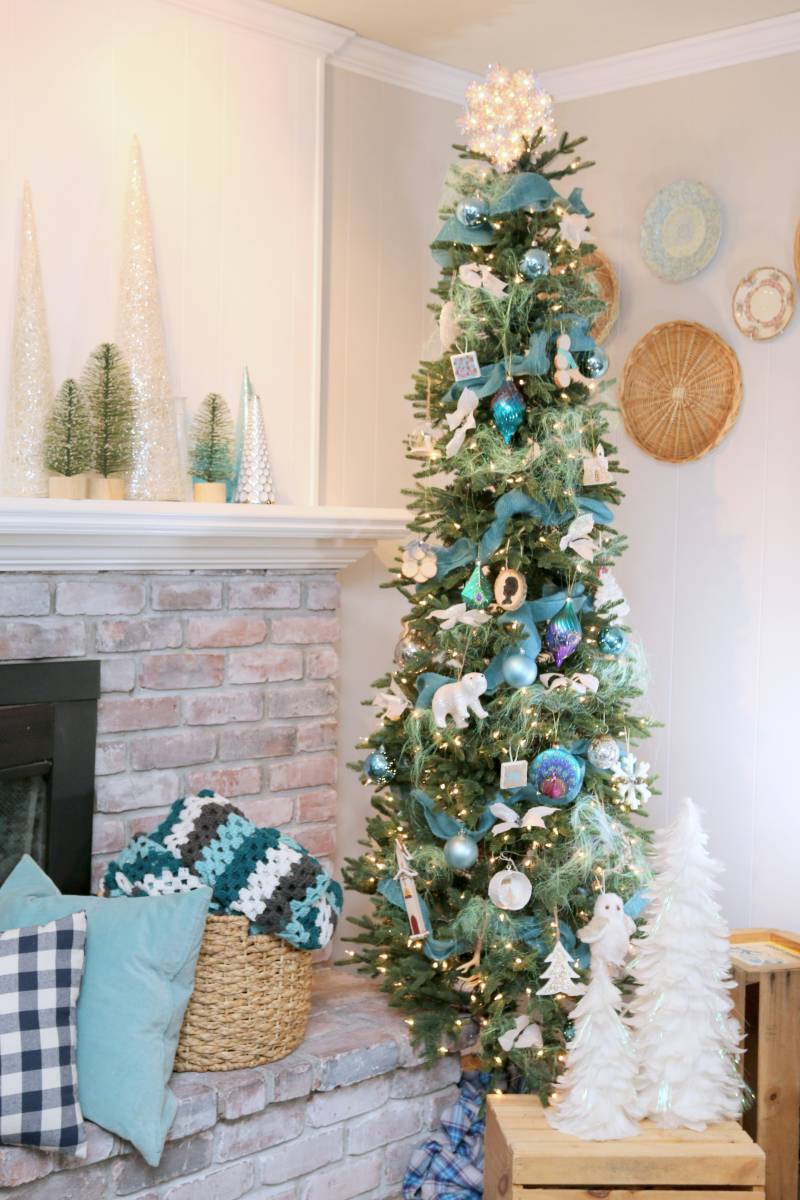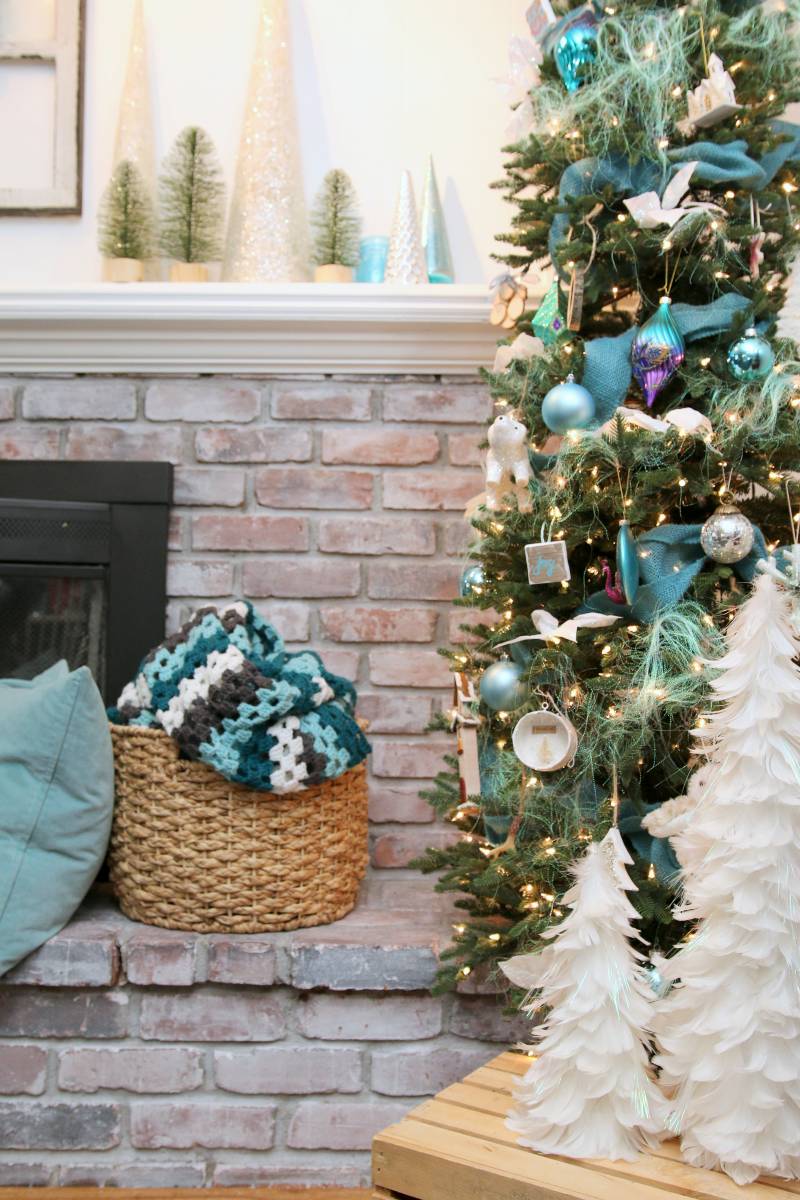 $600 Cash Giveaway
Thank you so much for joining me! Be sure to enter our big giveaway below, and then hop on over to the other bloggers in this tour. Merry Christmas!