This post is sponsored by Treetopia. I received something of value from Treetopia, but all opinions are my own.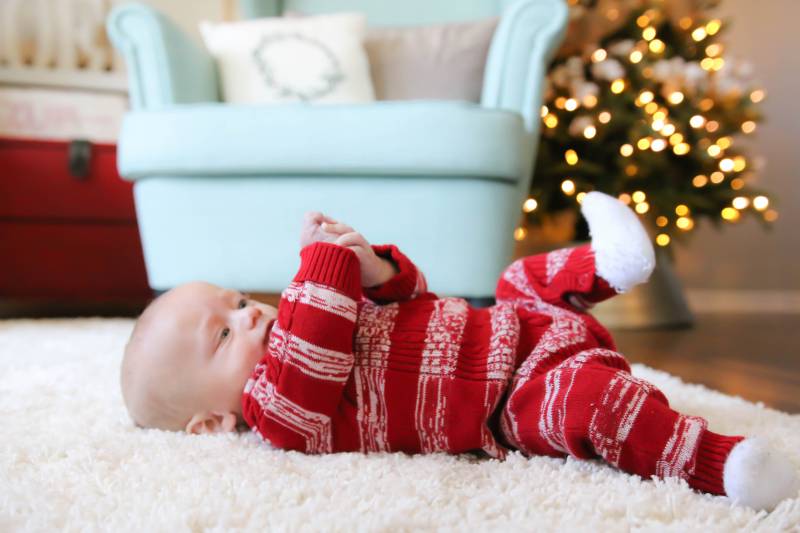 I am excited to be partnering with Treetopia again this Christmas! You've probably caught glimpses of my tree from my Christmas Home Tour and on Instagram. This year, Treetopia sent me this beautiful Portland Pine tree with LED lights that can either glow clear or colored. It is a dream to set up and so easy to shape. This is such a nice looking tree, I was tempted to leave it bare!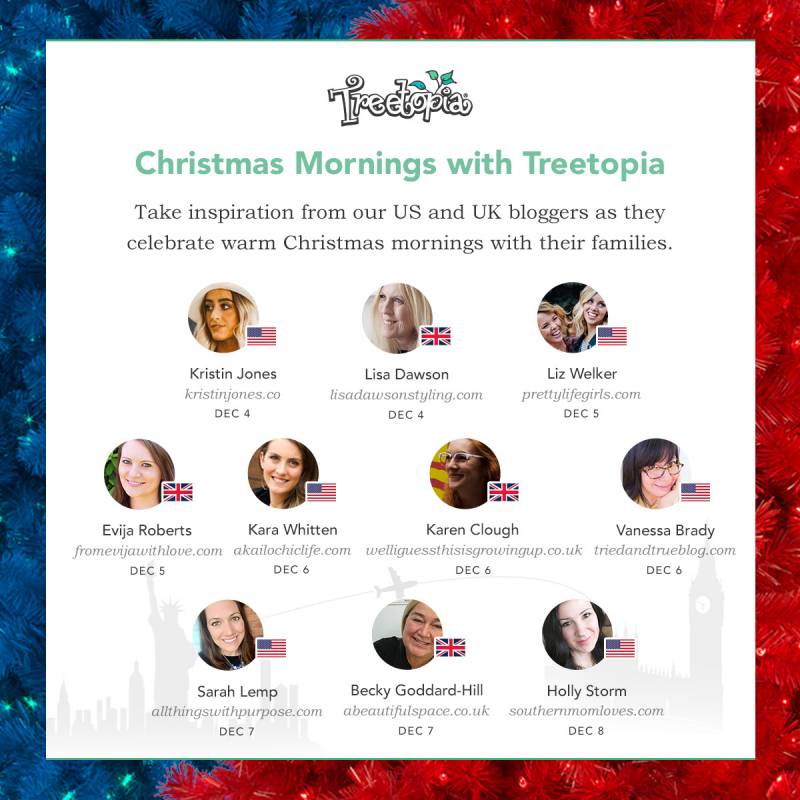 Treetopia is featuring 10 bloggers from the UK and US to show off their Christmas trees and share some of their favorite, Christmas morning traditions! Follow Treetopia on Facebook or Instagram for the links to these other talented bloggers.
Get the Look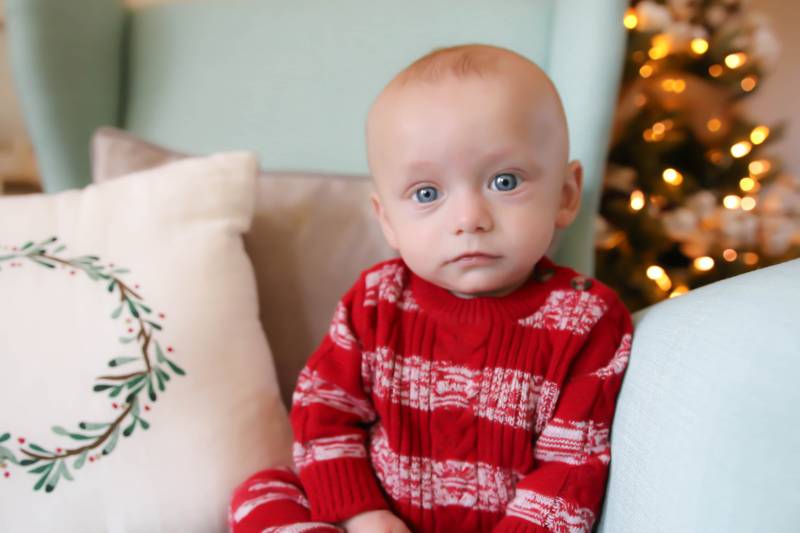 There is nothing like enjoying Christmas morning through the eyes of a child, or with a new baby! Our family is so excited to have reached the end of our adoption process and welcomed Asher James into our lives on July 3rd. I just can't get enough of those beautiful blue eyes next to the twinkling lights of the tree!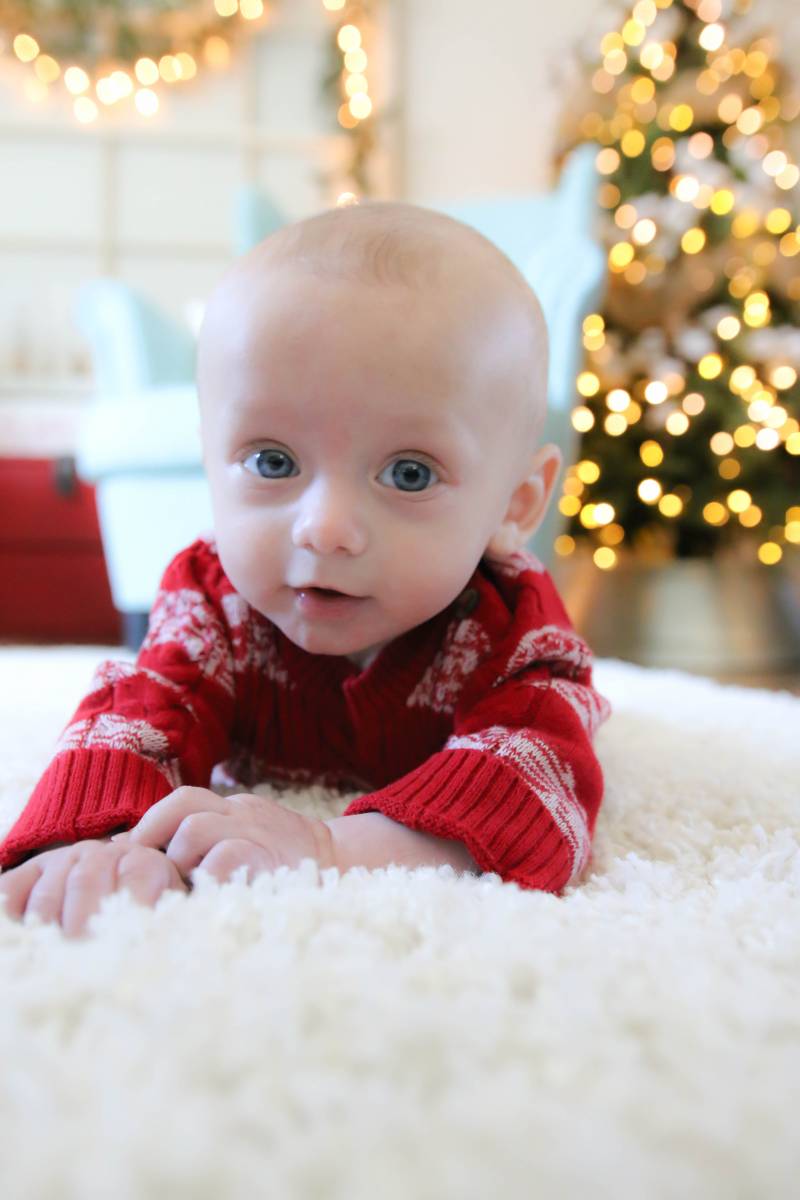 We live in Michigan, but my husband's family is all in New Jersey, so we have spent many Christmases on the road. Because of this, we don't always put a lot of emphasis on celebrating Christmas on Christmas day. Rather, we look for lots of ways to celebrate all season long. This year, we will be traveling on Christmas Eve and have decided to have our Christmas morning as a family, the week before Christmas!
We decorate early and start gearing up for Christmas pretty early around here. I find that the season goes by so fast, if you wait until after Thanksgiving to decorate, you don't get to enjoy it long enough.

Thank you for joining me! Be sure to stop by the Treetopia blog for more details on their Christmas morning campaign, or shop their site for the perfect tree! www.treetopia.com