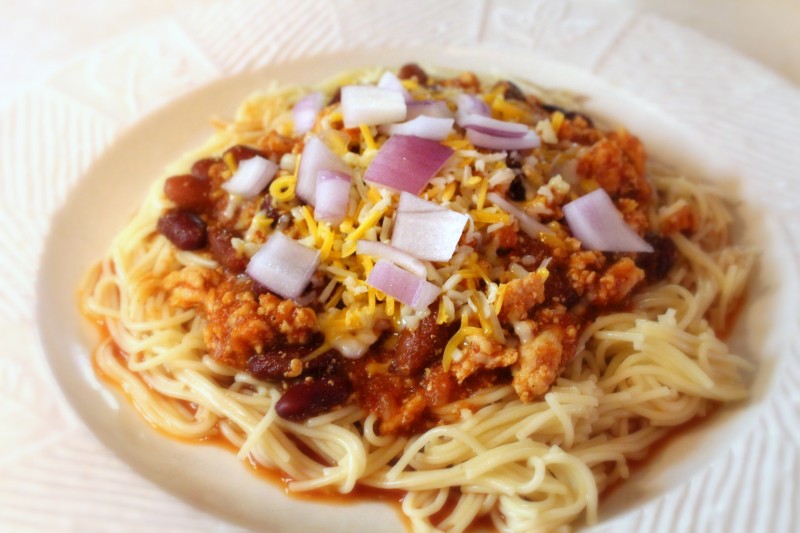 Happy Fall Ya'll! Today I'm sharing one of my favorite Fall comfort foods: Cincinnati Chili.
Chili is one of those meals I start craving as soon as the weather gets cooler and the leaves start to fall. As apple cider and pumpkin pie belong to Fall, so does chili and corn bread.
When I was little, my family was introduced to Cincinnati Chili by a friend from church (thanks, Dana!). I seriously still remember the first time we had it. It had that much of an impact on my childhood, I'm telling ya!
You mean you put it on top of spaghetti noddles… but it's not spaghetti?
Mind blown.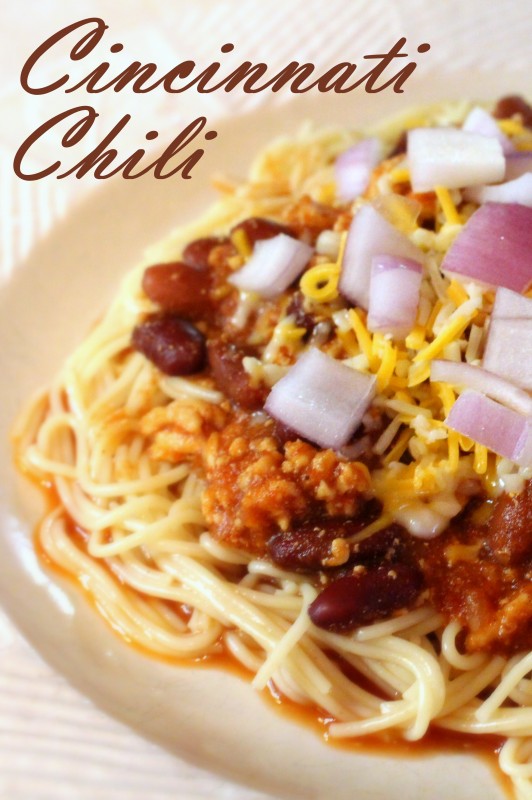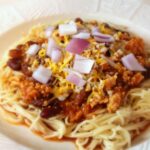 Authentic Cincinnati Chili
Ingredients
Chili:

1-1/2

lbs.

ground beef

1

c.

chopped onion

1

15-oz. can tomato sauce

1

15-oz. can kidney beans - drained and rinsed

2

c.

water

shredded cheese

chopped onions

1

lb.

box uncooked spaghetti

Cincinnati Spice Blend:

2

T.

chili powder

1

tsp.

cinnamon

1

tsp.

garlic powder

1/2

tsp.

allspice

2

tsp.

sugar

1/2

tsp.

salt
Instructions
Cook ground beef and onion until done.

Add Cincinnati Spice Blend, tomato sauce and water.

Bring to a boil, reduce heat and simmer 45 minutes (do not cover).

Stir occasionally.

Prepare spaghetti according to package directions.

Serve chili over spaghetti - top with kidney beans, cheese and onions.

Makes 4 cups.
I've teamed up with a group of 75 bloggers to share tons of Fall Harvest Ideas with you! From crafts, to recipes, to home decor and more…we have you covered for Fall inspiration!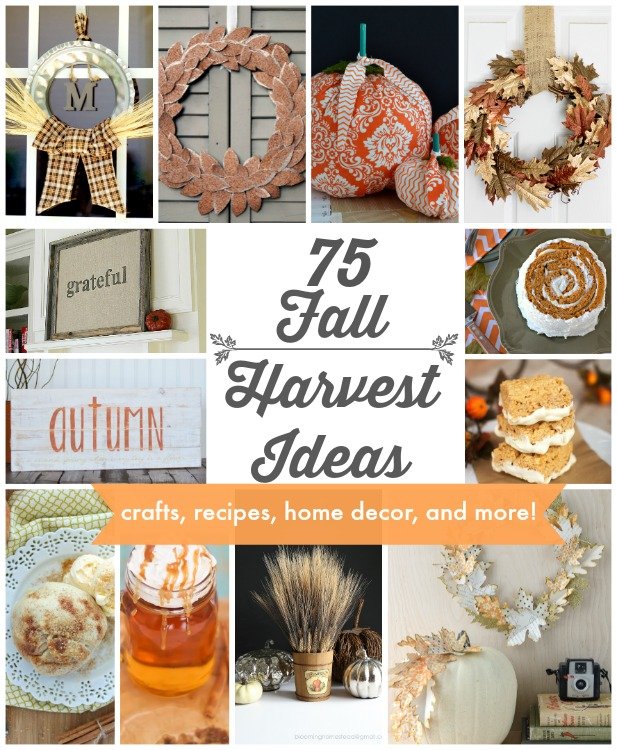 Check the gallery below and visit some of my blogging friends to see their awesome ideas!!