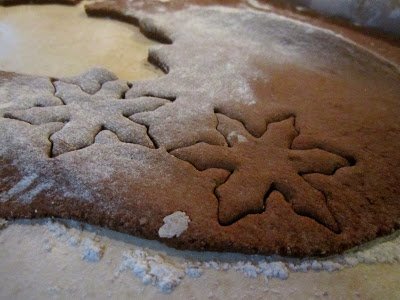 This is such a fun project to do with kids! I have so many memories of making these with my mom. I also think I still have cinnamon ornaments that have been hanging around for the past 20 years, still in perfect condition! Maybe you have one as well.
The bonus to this project, is that it makes your house smell super yummy! Too bad you can't eat this dough, it definitely doesn't taste as good as it smells.
Cinnamon Ornaments
1 Cup Cinnamon
1/4 Cup Applesauce
1/2 Cup Craft Glue
I added about half a cup of flour to this recipe, just to stretch it a little further since Cinnamon is more expensive! I added some glue and water to keep the consistency right (similar to play dough or cookie dough).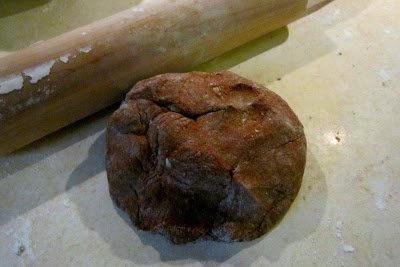 I spread flour on the counter before rolling out the dough, to keep it from sticking – I found this gave it a more dough-like appearance, but if you don't want the flour hanging around on your ornaments, make sure you brush it off good or blot with a moist towel before baking. You may also use cinnamon instead of flour, which blends better, but the flour is less expensive.
Roll dough 1/4 inch think and use cookie cutters to cut out ornaments. Use a straw to poke holes in each ornament where you want to hang them. Bake on cookie sheet at 200 degrees for 2 to 3 hours, flipping every half hour.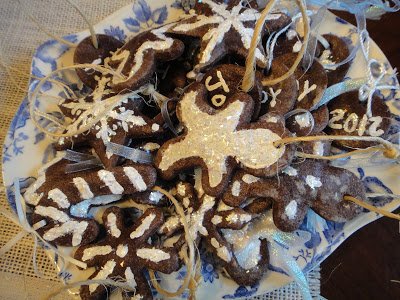 On a side note, why oh why did I not think to mix glitter in with the dough as Carli at
Simply Notable
has done below!