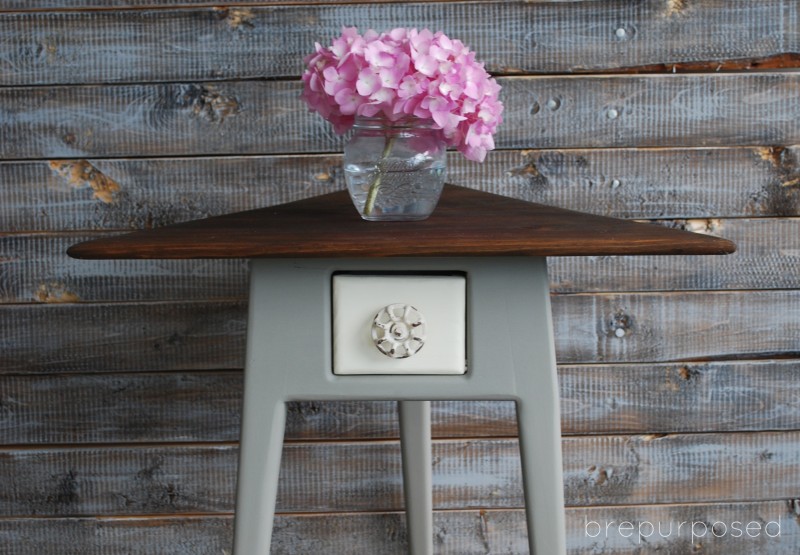 Hi everybody! It's Bre here again from Brepurposed sharing another furniture makeover with you! This little corner table I got from a friend who was cleaning out their garage. They couldn't see the beauty behind all that dirt and grime, but I could!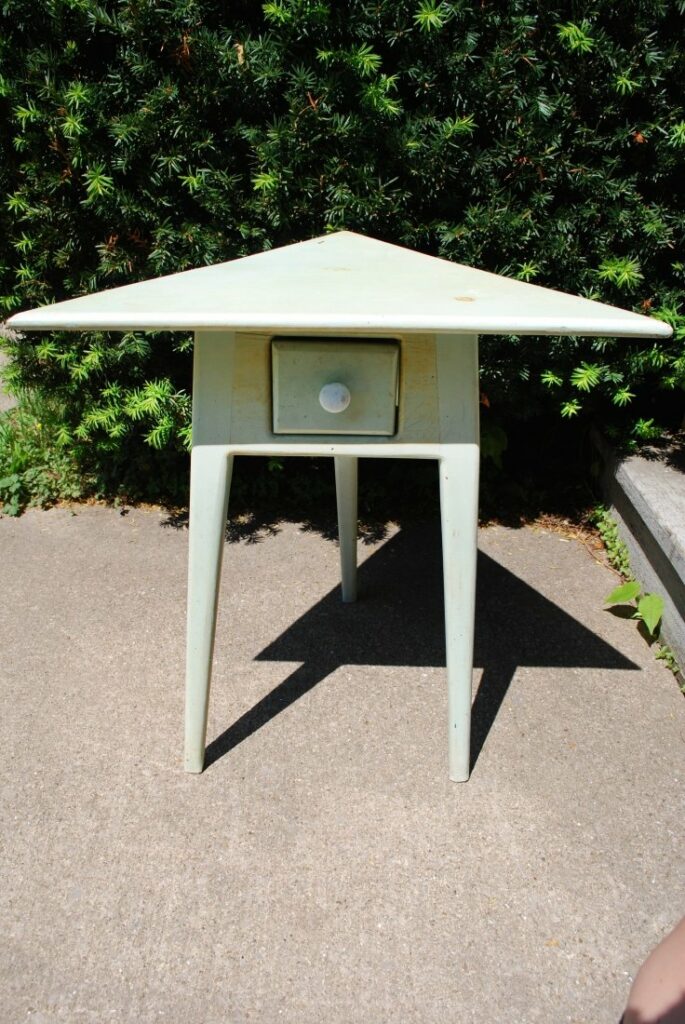 As you can see, it wasn't in great shape. It had a lot of stains and discoloring on it and the paint was coming off in many areas. I had bought a little sample pot of Annie Sloan's French Linen a little while ago and thought this would be a good piece to try it out on.
As I'm sure you've noticed, I like to sand and re-stain a lot of the tops on pieces I do and this one was no different :) It actually had a beautiful light colored wood underneath and I was very close to keeping it au natural and just painting the bottom. But since I was using a light colored paint, I thought the contrast of the stain would be better.
I need to apologize for not taking many process pics on this one, but let's all be honest, you're probably more interested in seeing the before and after anyway!
I sanded the top and stained it with Dark Walnut and sealed it with Hemp Oil. The bottom is painted in French Linen and the drawer is painted in Old White. Both sealed with clear wax. New hardware from, you guessed it, Hobby Lobby ;)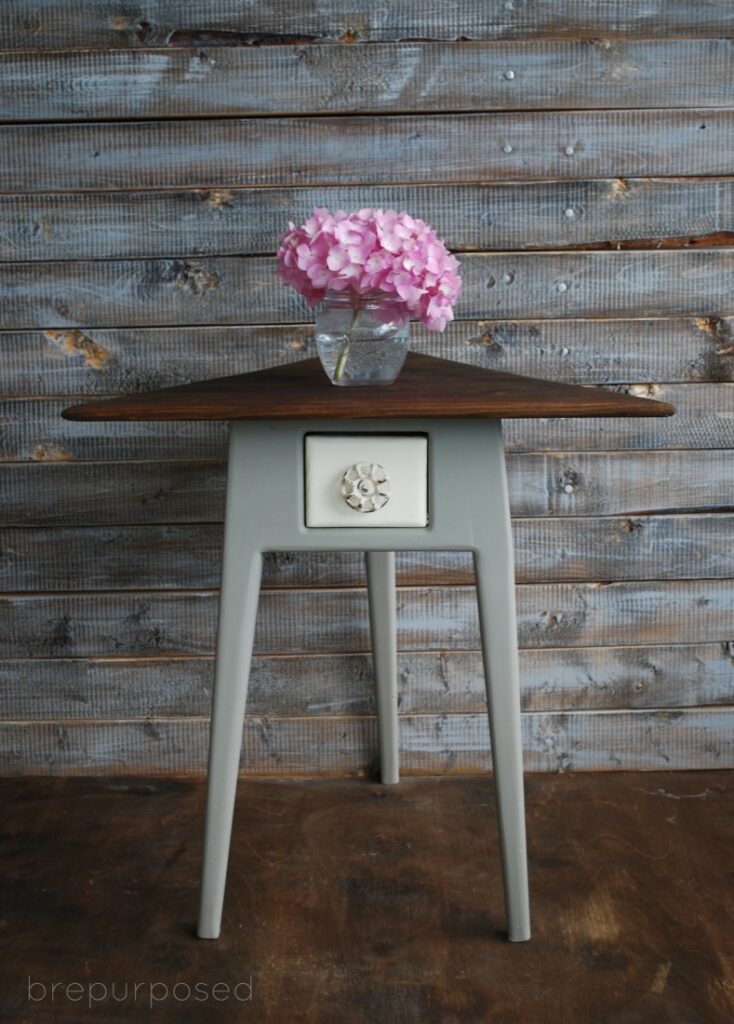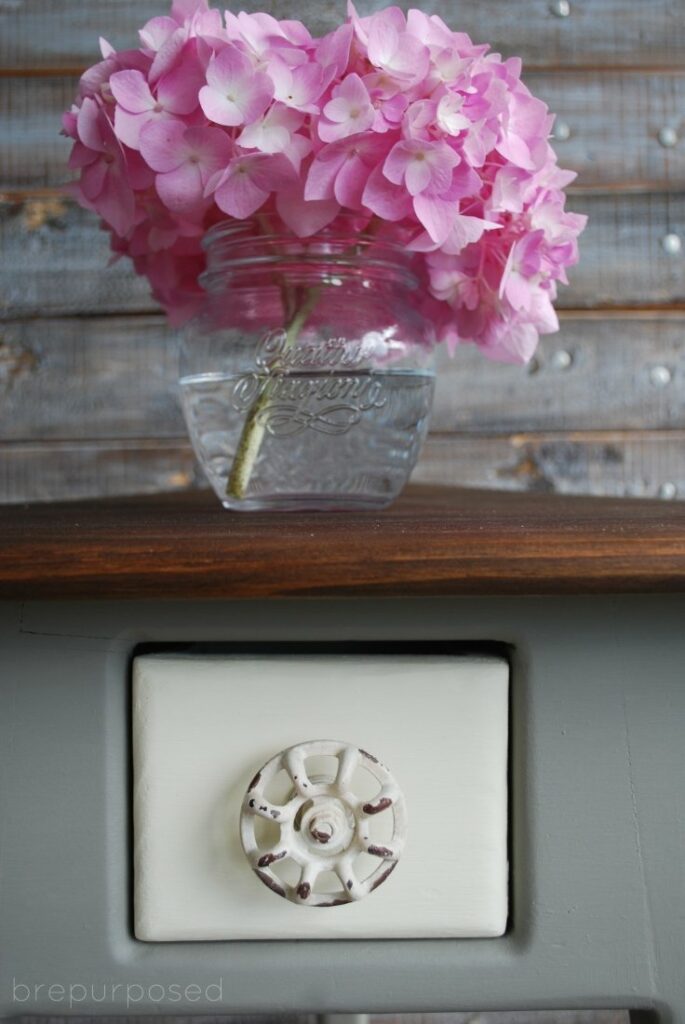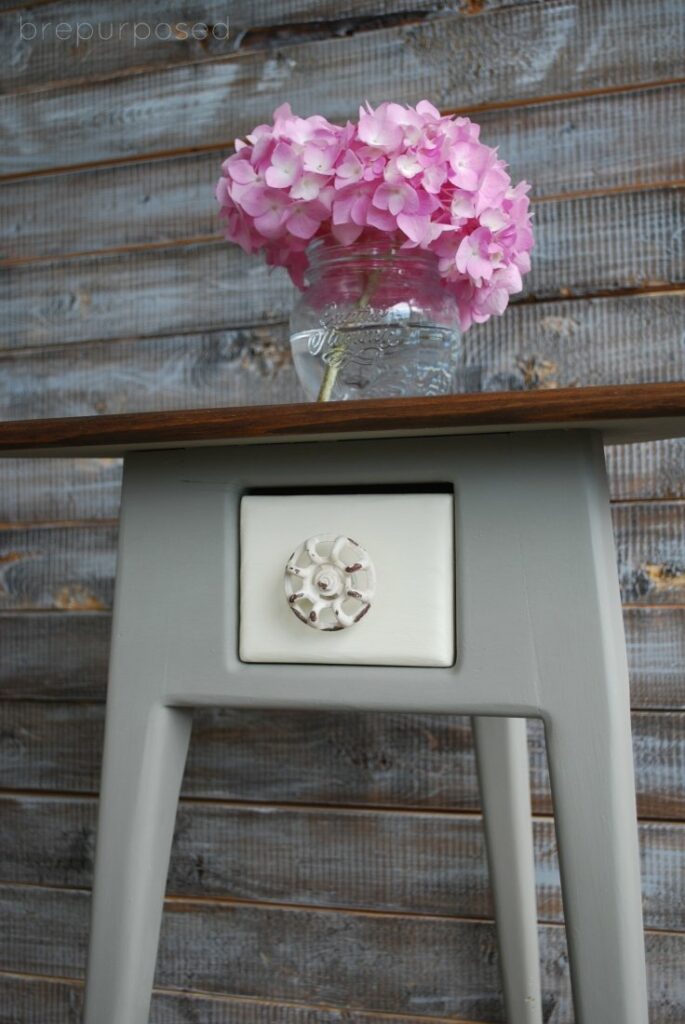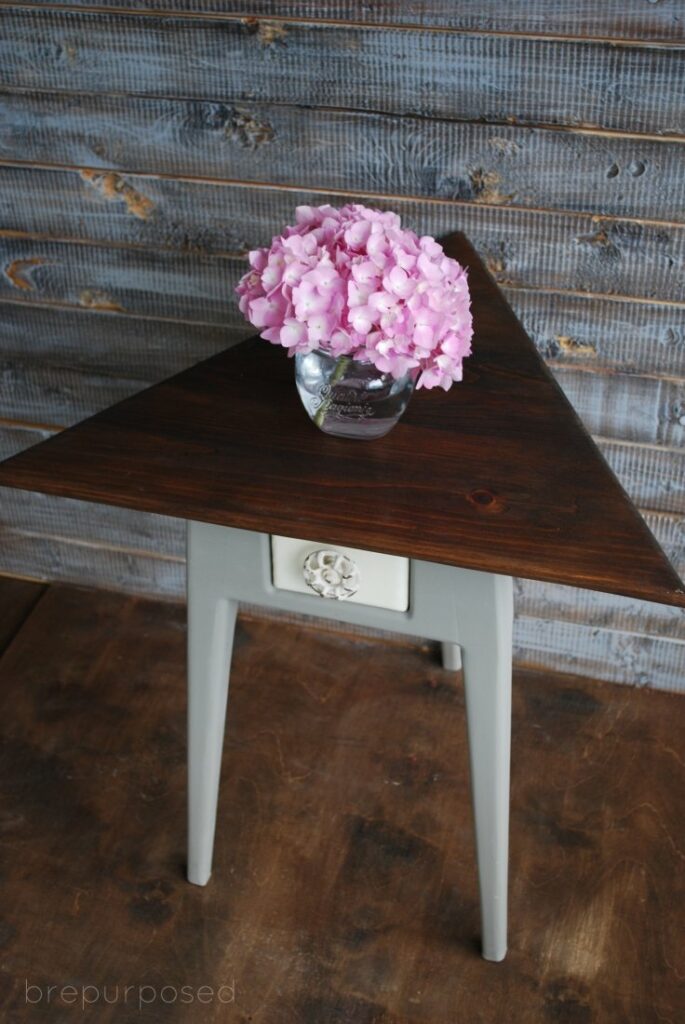 I'm kinda in love with this little guy! It's such a unique shape and something I've never come across before. I've been on the search for something similar but have yet to find anything!
What types of unique tables have you come across in your thrifting adventures?
Hope you have a fabulous day and be sure to stop over to my blog for more furniture transformation like this one!