This post is sponsored by Oriental Trading Company.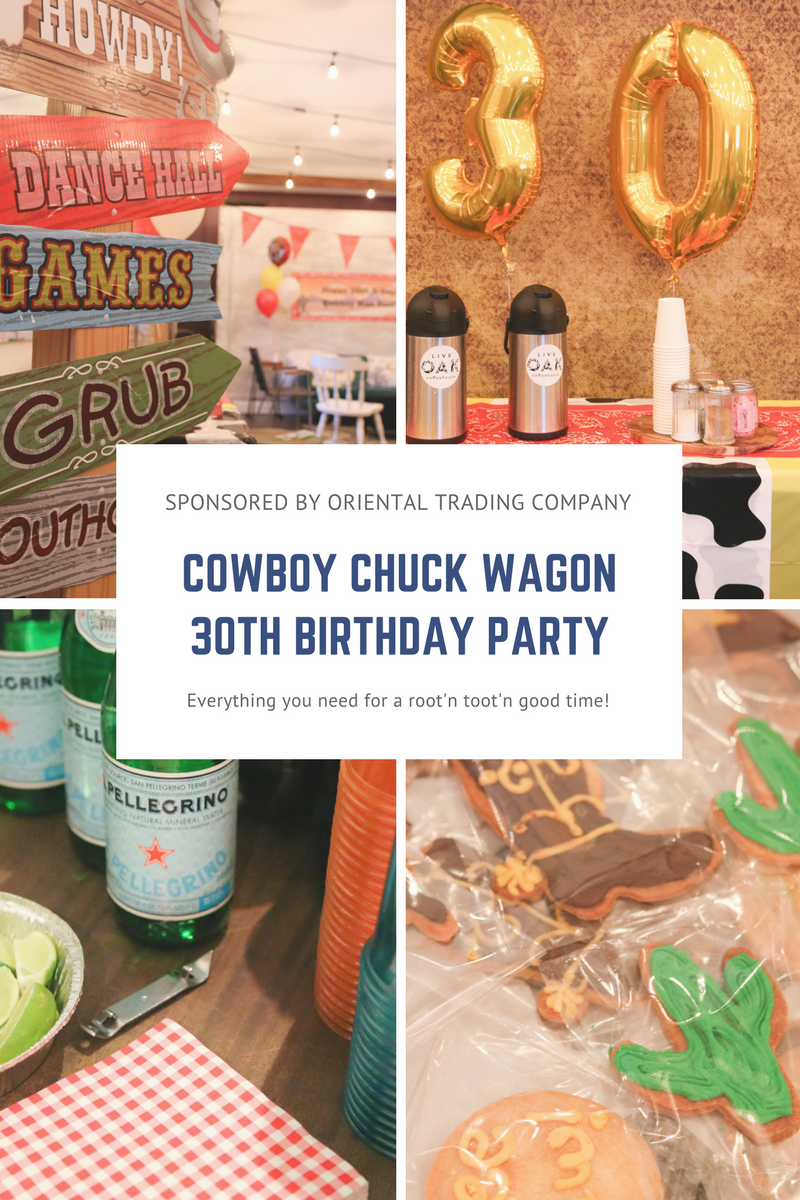 A Great Theme Idea
When we began throwing around ideas for my brother's surprise 30th birthday party, we were searching for something that would be fun, laid back and reflective of his unique personality. We thought way back to things he was into as a child and could vividly picture him as a little boy, all dressed up as a cowboy.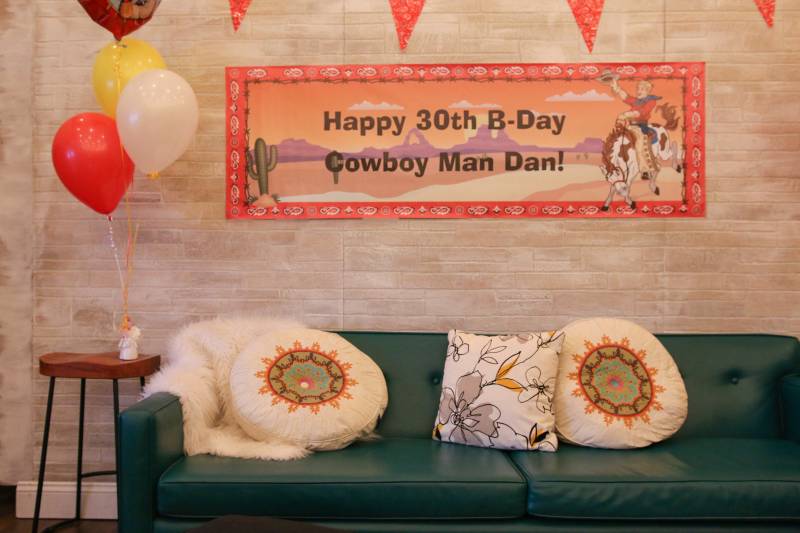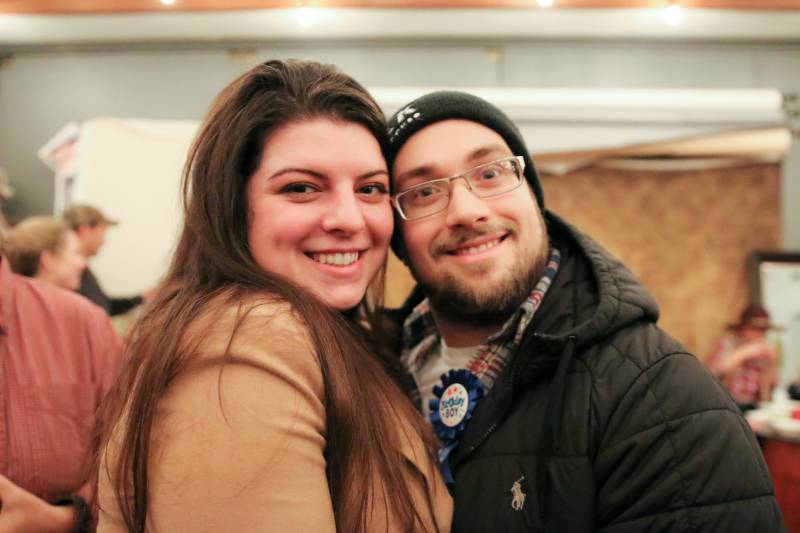 Nostalgia
Our family loved taking trips out West, complete with chuck wagon dinners, and Daniel loved to dress up as a cowboy. We thought the cowboy theme, built around this fun childhood memory would make the perfect theme for a 30th birthday party!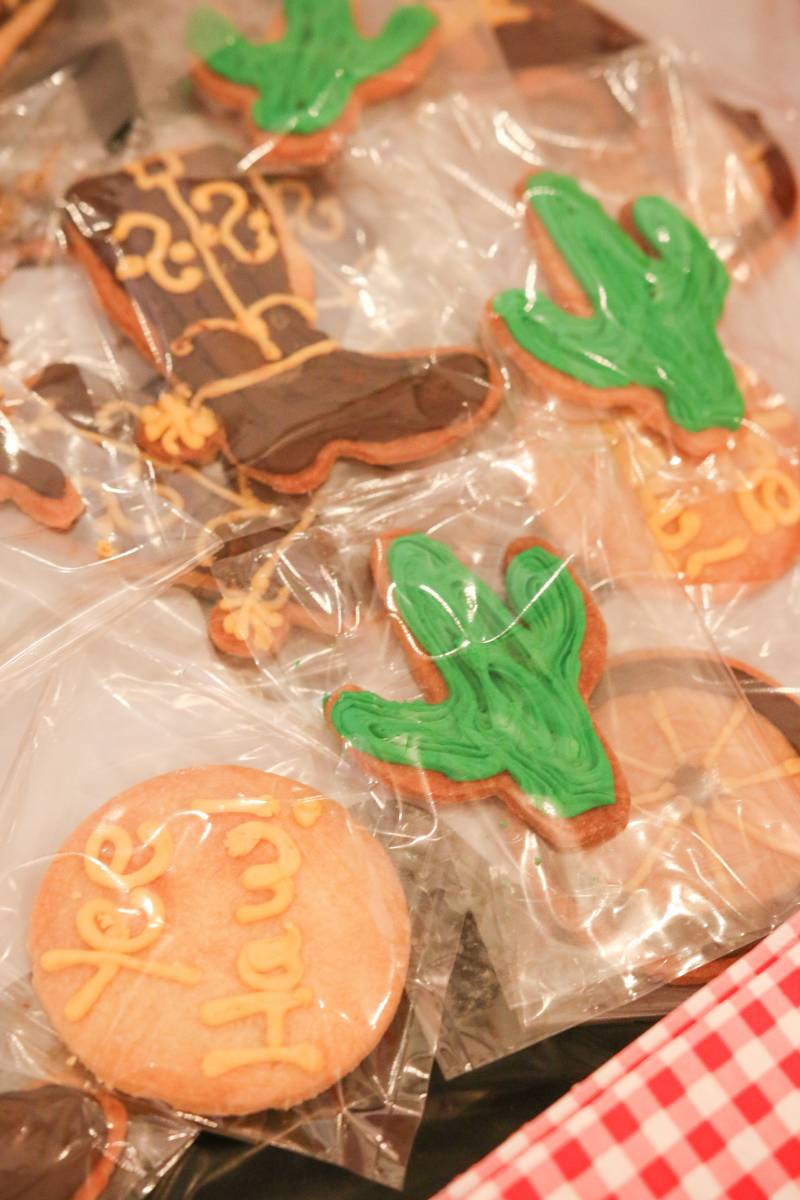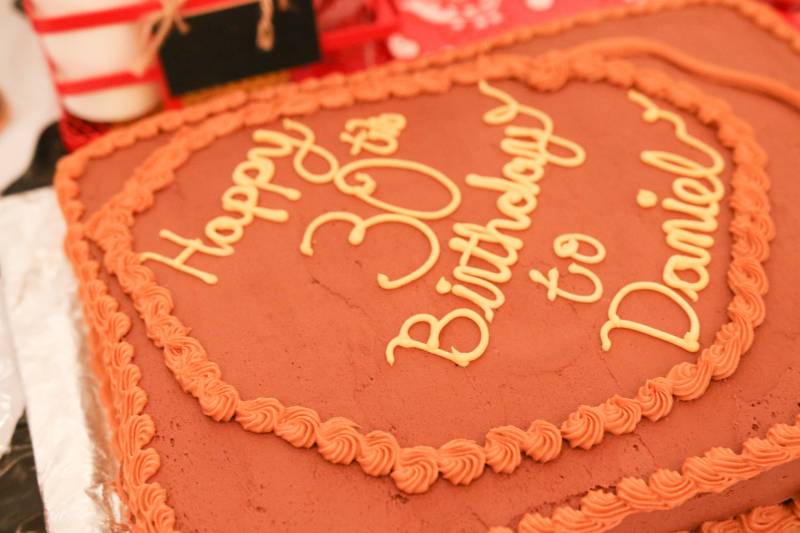 Friends and family came up with a cowboy themed menu that resembled a chuck wagon dinner, the party was held at Live Oak Coffeehouse where Daniel is a manager, and I got all the decorations from Oriental Trading Company!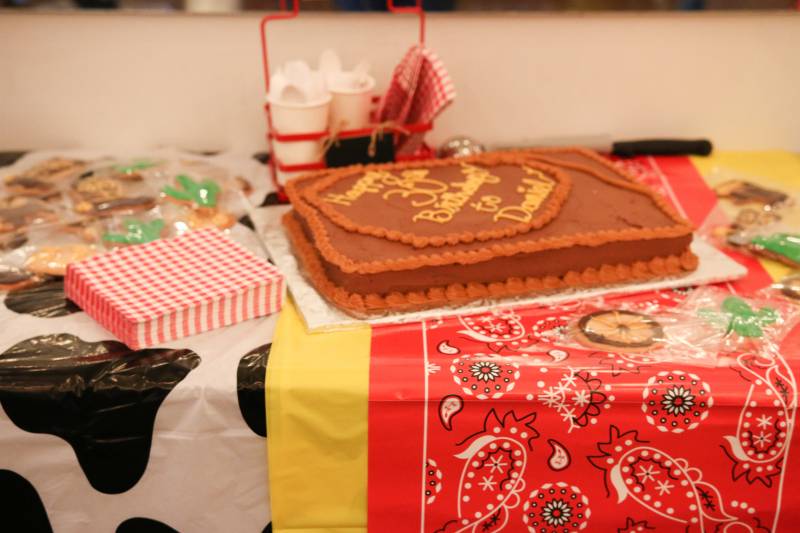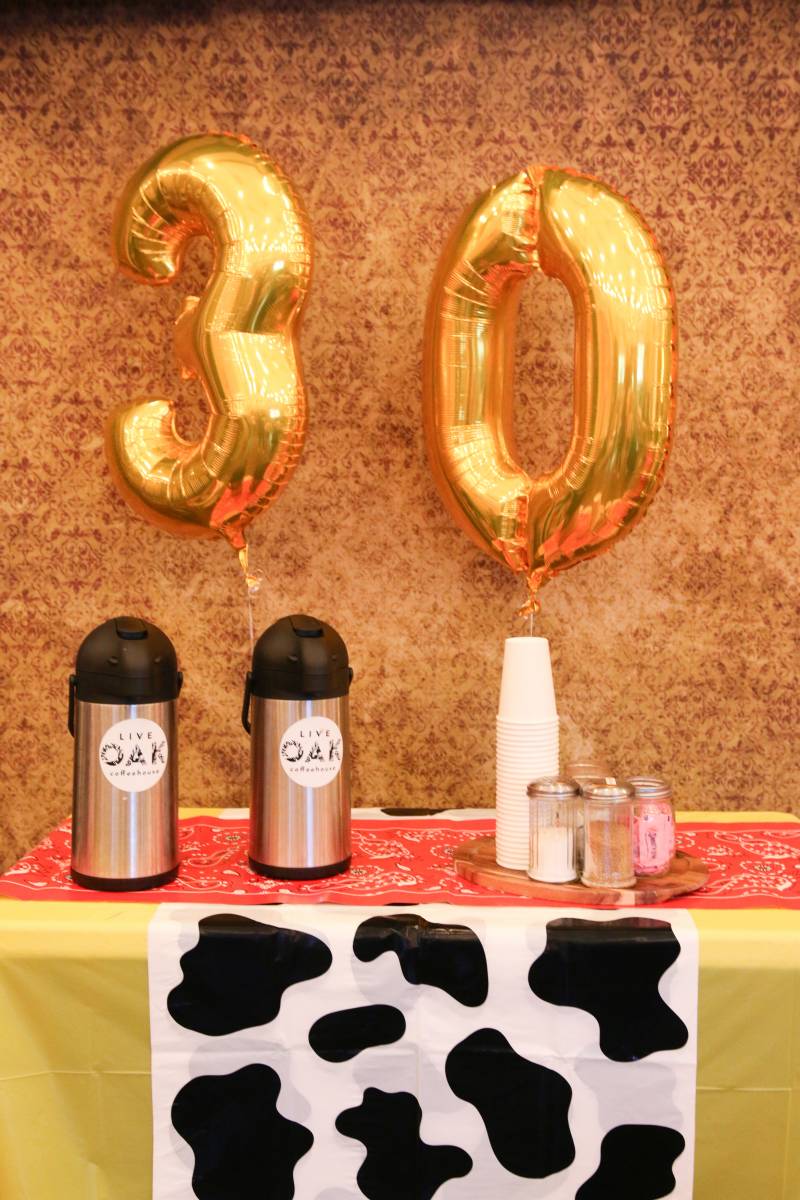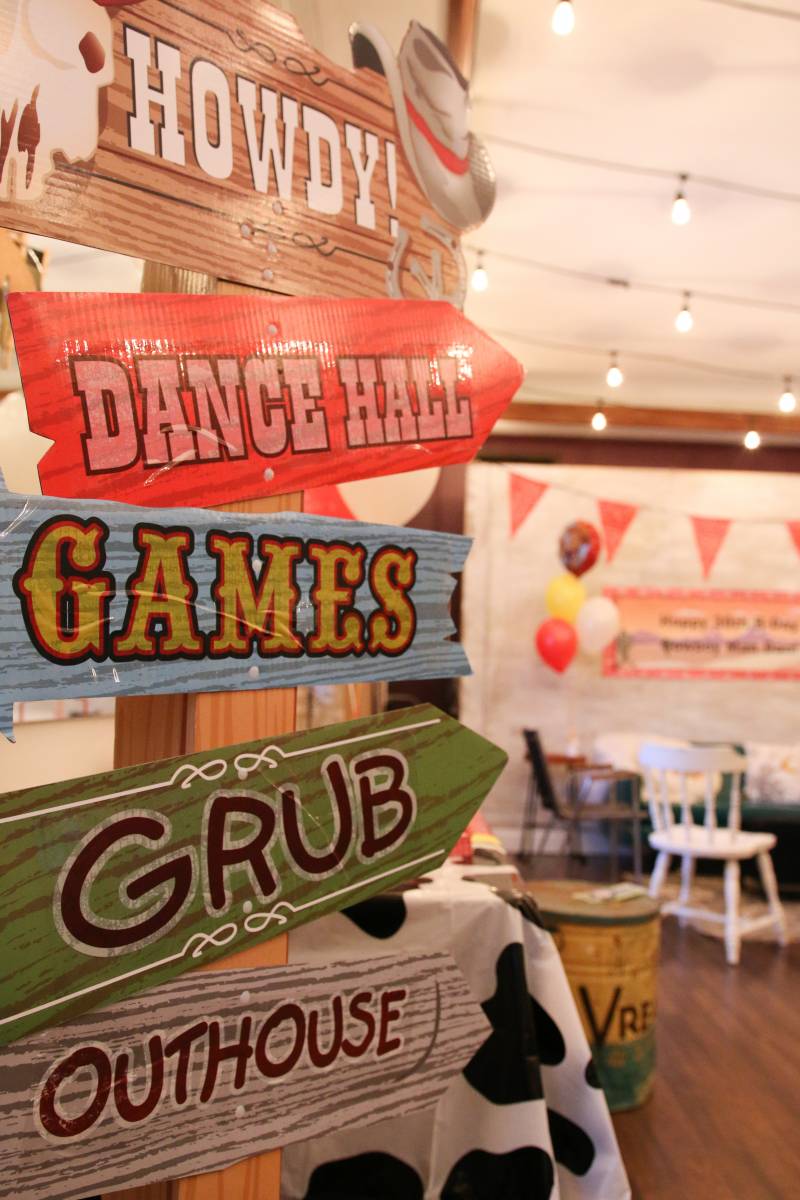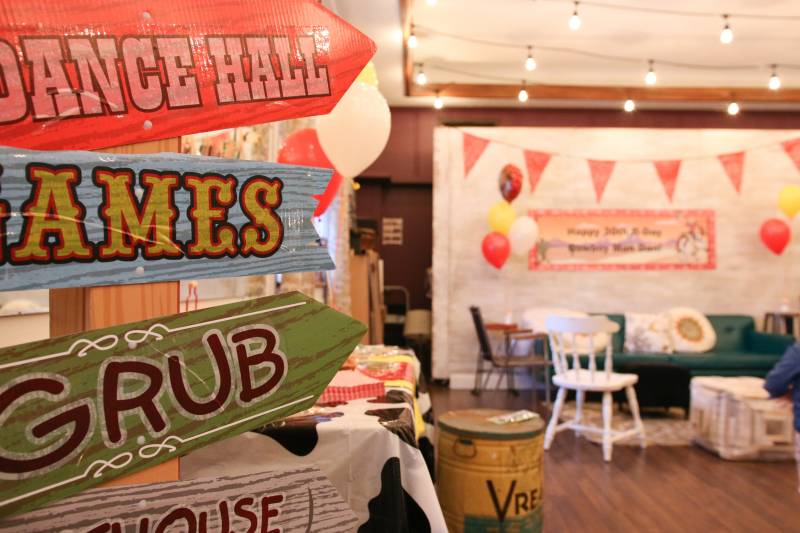 We encouraged guests to come dressed in their Western gear. We also provided hats, bandannas and sheriff badges for everyone to wear. We played great cowboy music, which encouraged lots of dancing and hat throwing!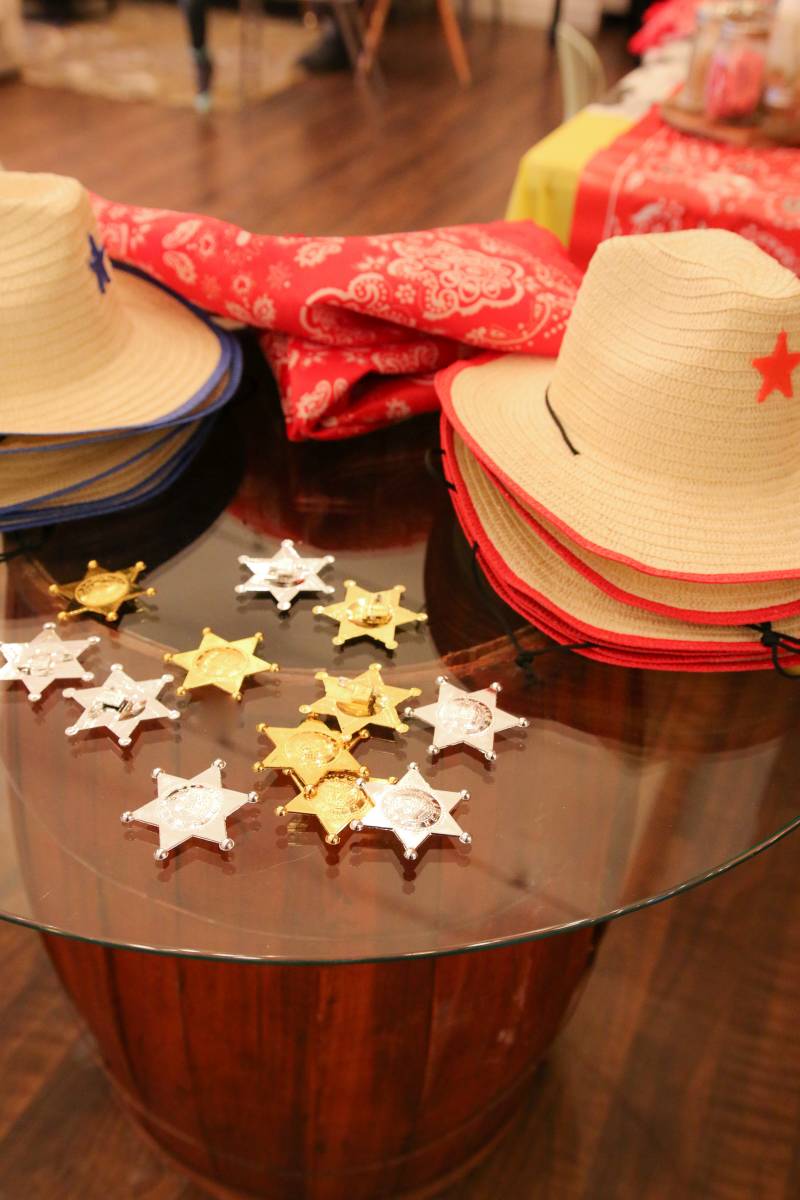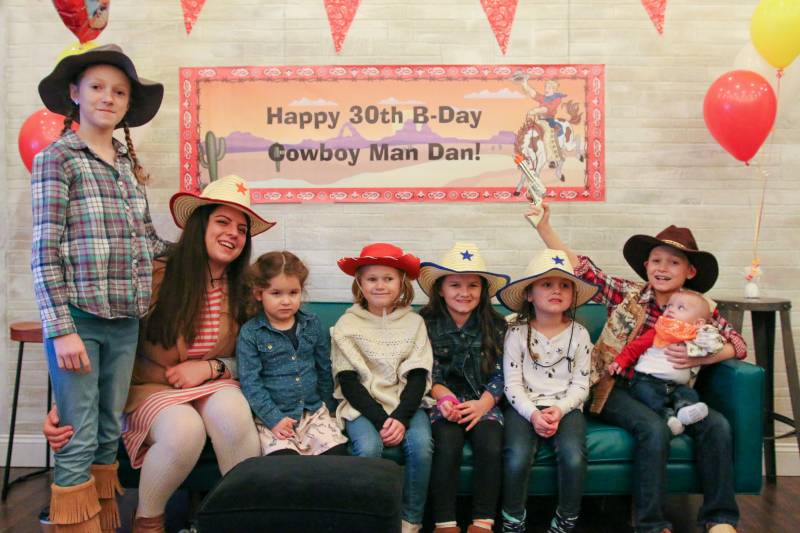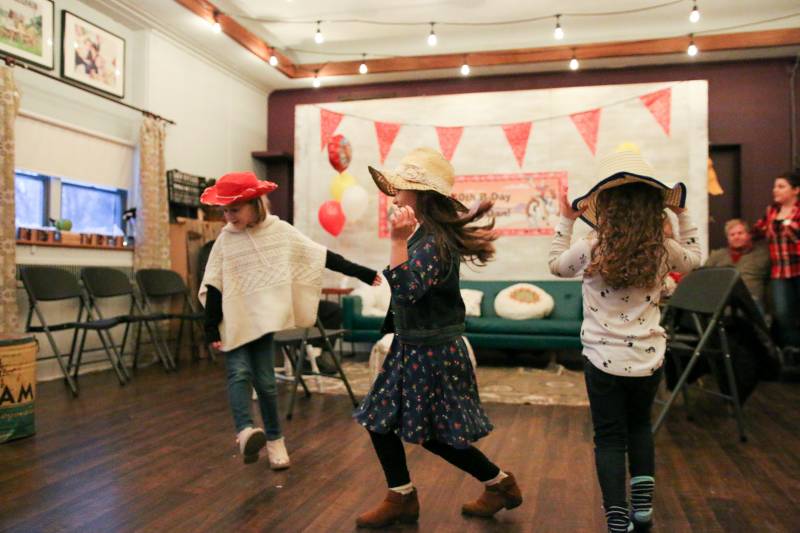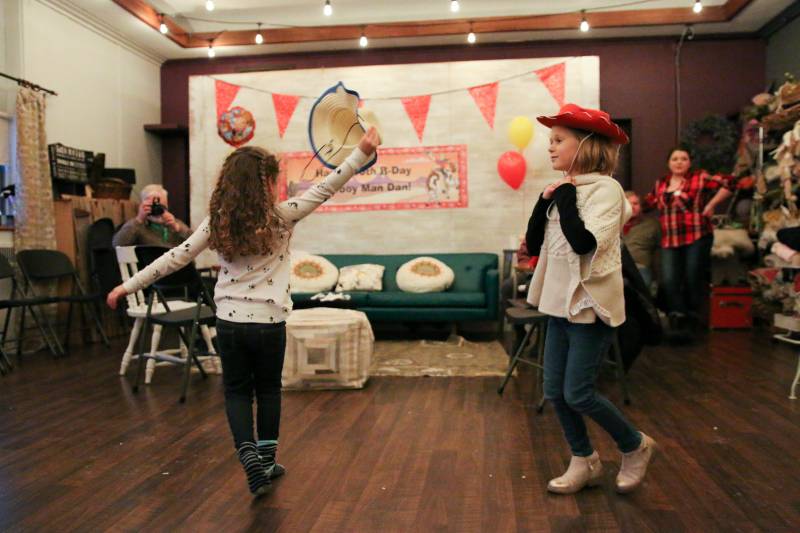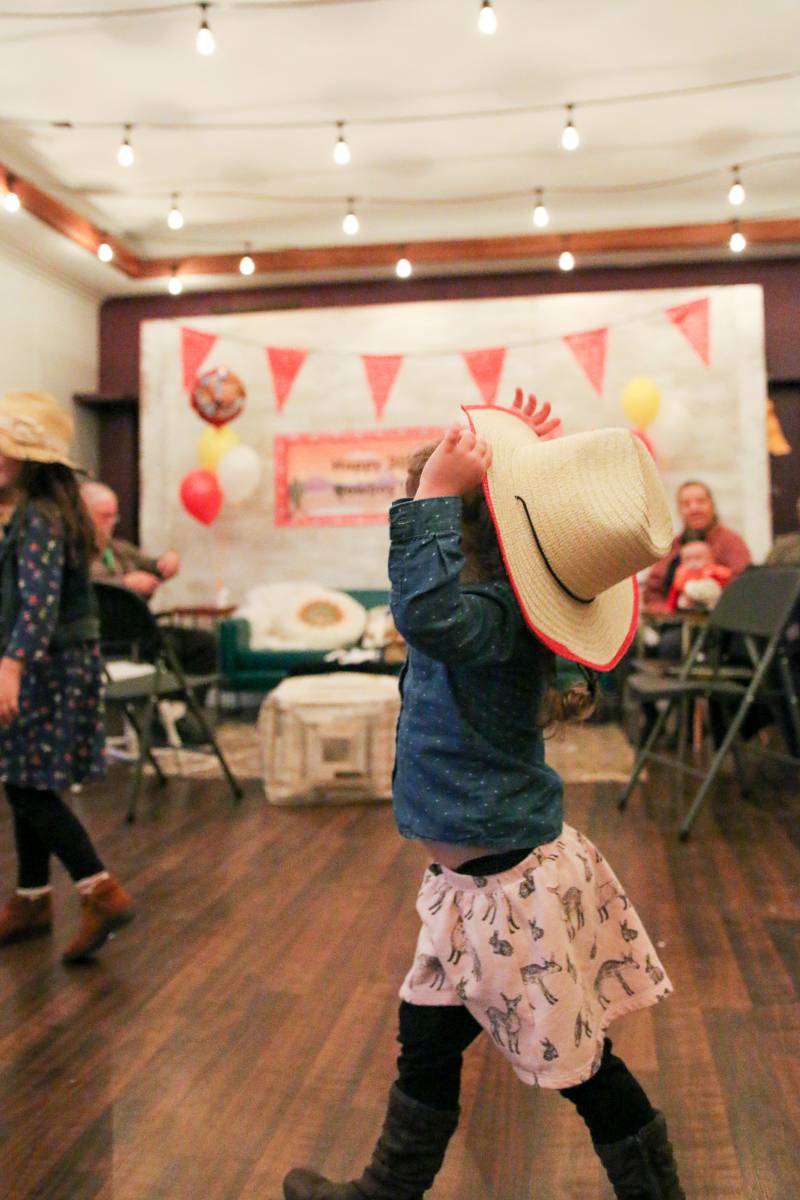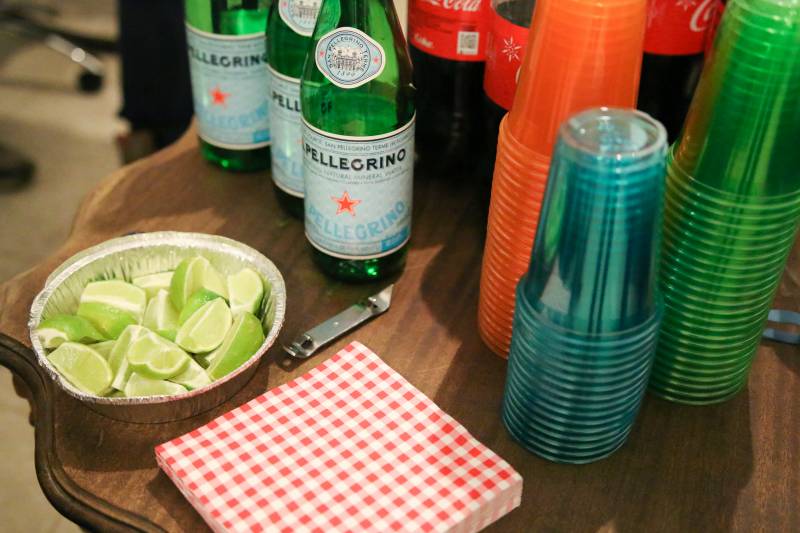 The Menu
We used gingham checked napkins and pie tins for plates!
Cowboy chili and cornbread
Sandwiches
Coffee
Coke with lime
Cake
Cowboy shaped cookies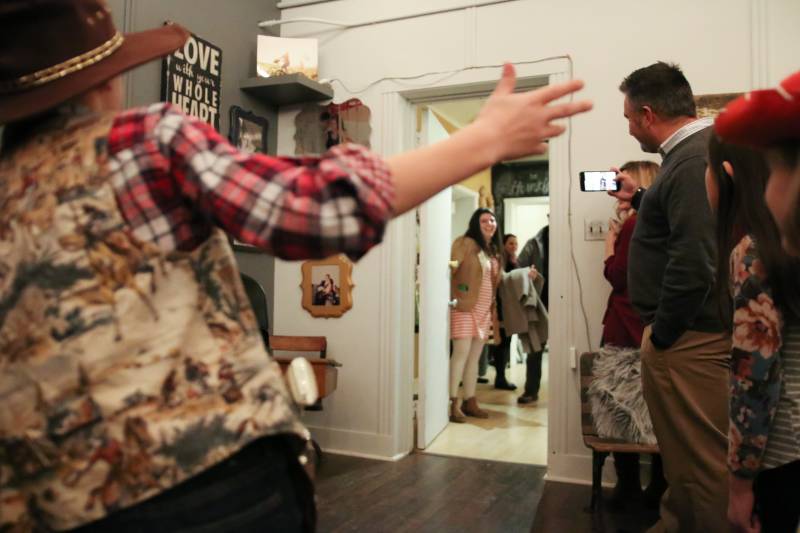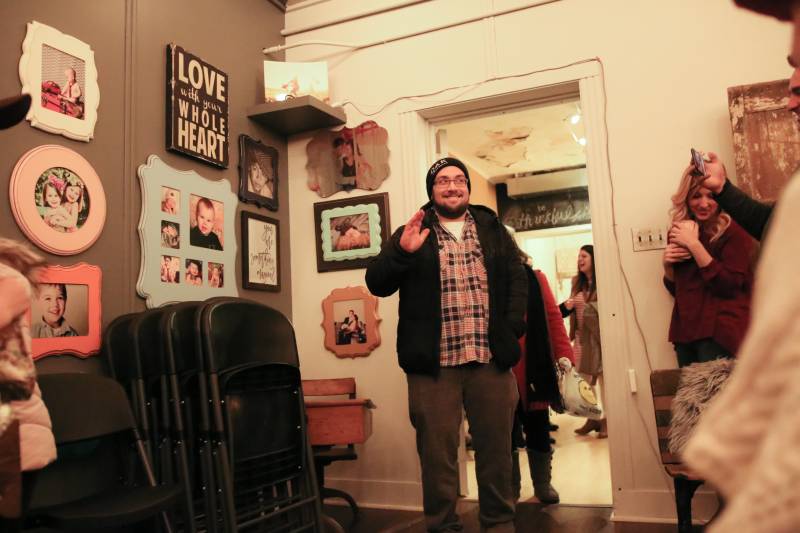 The Decorations
All decorations were from Oriental Trading Company, find them here: Western Theme
My favorite item was probably this great, personalized banner. Find it here: Banner
We also strung up old photos of Daniel when he was a kid and from our trips out West