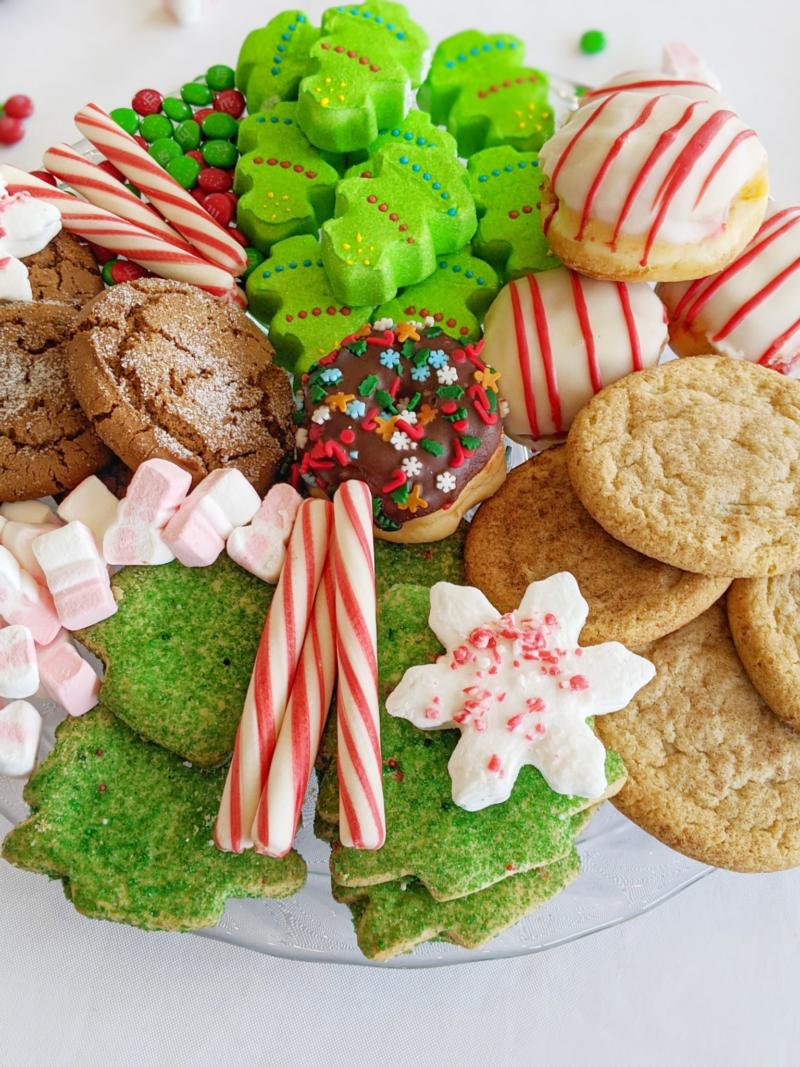 Cookie Trays and Candy Charcuterie Boards
Charcuterie boards are all the rage these days. Fun to pronounce (shar-cood-ery), charcuterie most often refers to a meat and cheese board. Lately, the charcuterie trend has taken over the cookie and candy world! While I honestly love this trend (and I love that candy charcuterie boards exist), is this just a fancy way of saying "cookie tray?" I mean, haven't we all been arranging Christmas cookies on a tray for years? Maybe we have, but I've definitely been inspired by the new level we're taking this cookie arranging thing. That, and I just love seeing all these beautiful, Christmasy goodies pop up in my Instagram feed!
TIP: Let yourself off the hook. There is nothing wrong with buying store bought cookies or tubes of ready-made dough if time is short. The presentation will steal the show.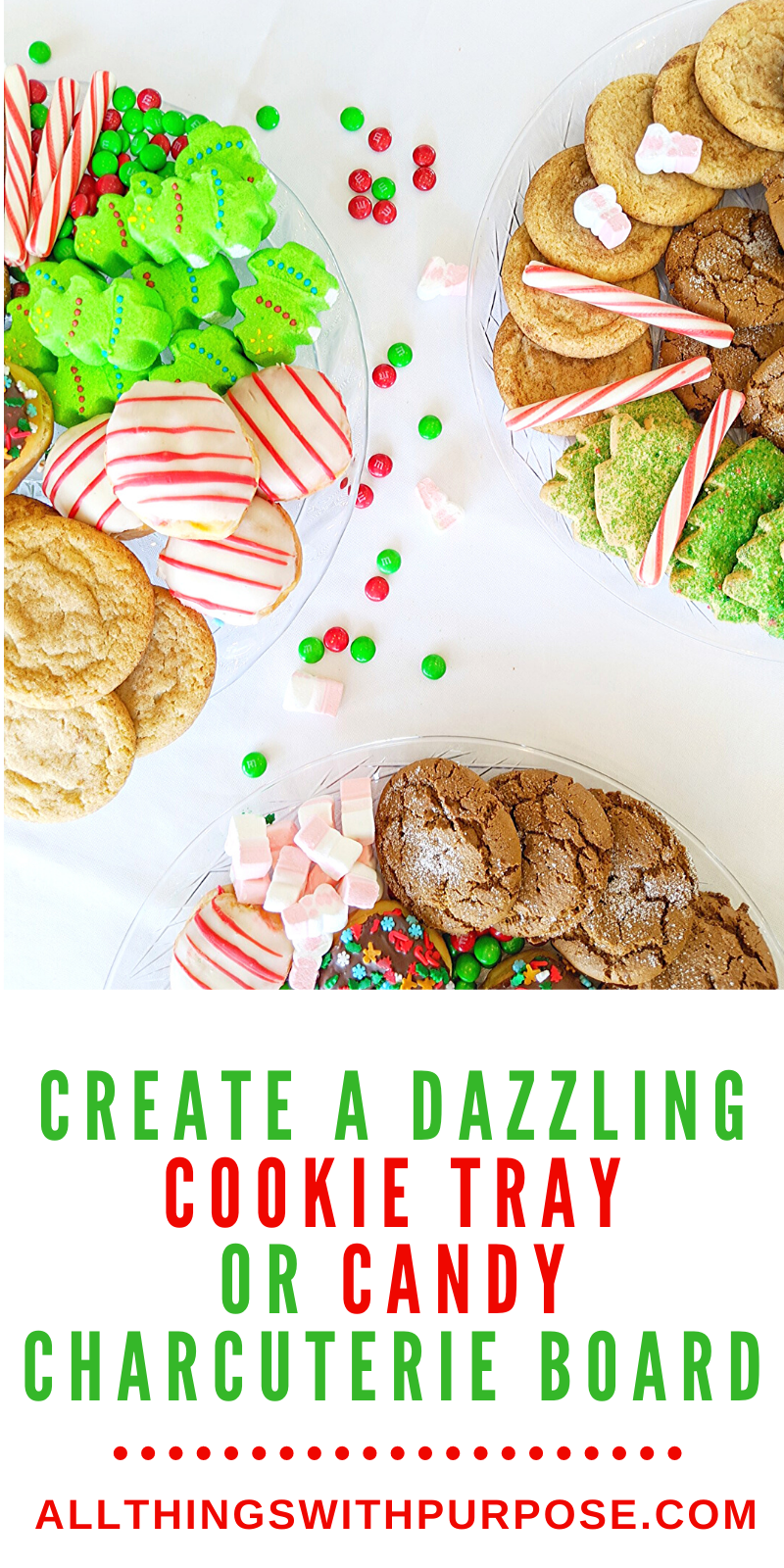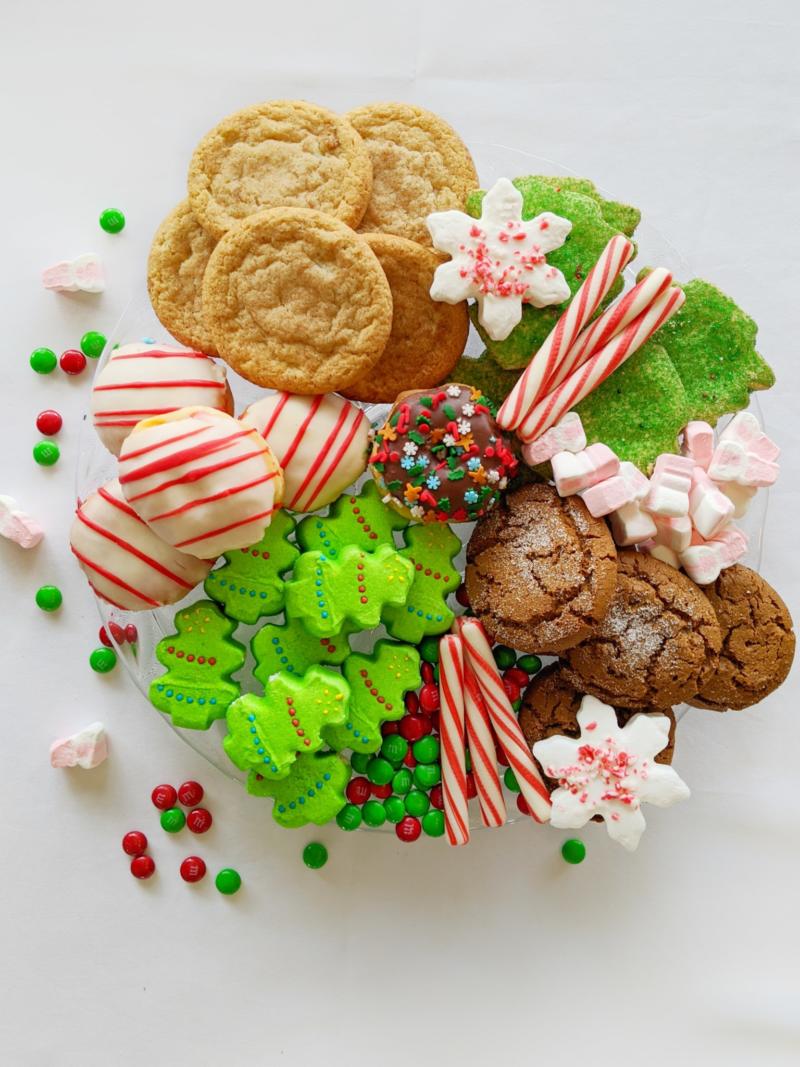 Tips for Creating a Gorgeous Holiday Tray Using Store Bought Cookies (Gasp!)
That's right, store bought cookies. While I do love holiday baking and I have spent years of my life rolling dough and decorating Christmas cookies, sometimes life happens and #aintnobodygottimeforthat
Whether you have baked your own cookies or are heading to the store, here are my tips for creating a gorgeous display of holiday treats.
Gather an assortment of different sizes
Look for different textures
Grab some things that look cute, even though they may taste gross
Remember to include a variety of different flavors and styles of treats to satisfy everyone
Include candy and fancy marshmallows
Use a specific color theme or go with an assortment
TIP: It is usually cheaper to buy small packages of different cookies instead of purchasing a large party tray that the store has put together. Make your own cookie tray to save money!
For More Inspiration…
If you need more ideas, I suggest heading to Instagram and searching the hashtags:
#christmascharcuterie
#candycharcuterie
#candyboard
You could also search for "Christmas charcuterie board" on Pinterest or check out my Charcuterie pinterest board!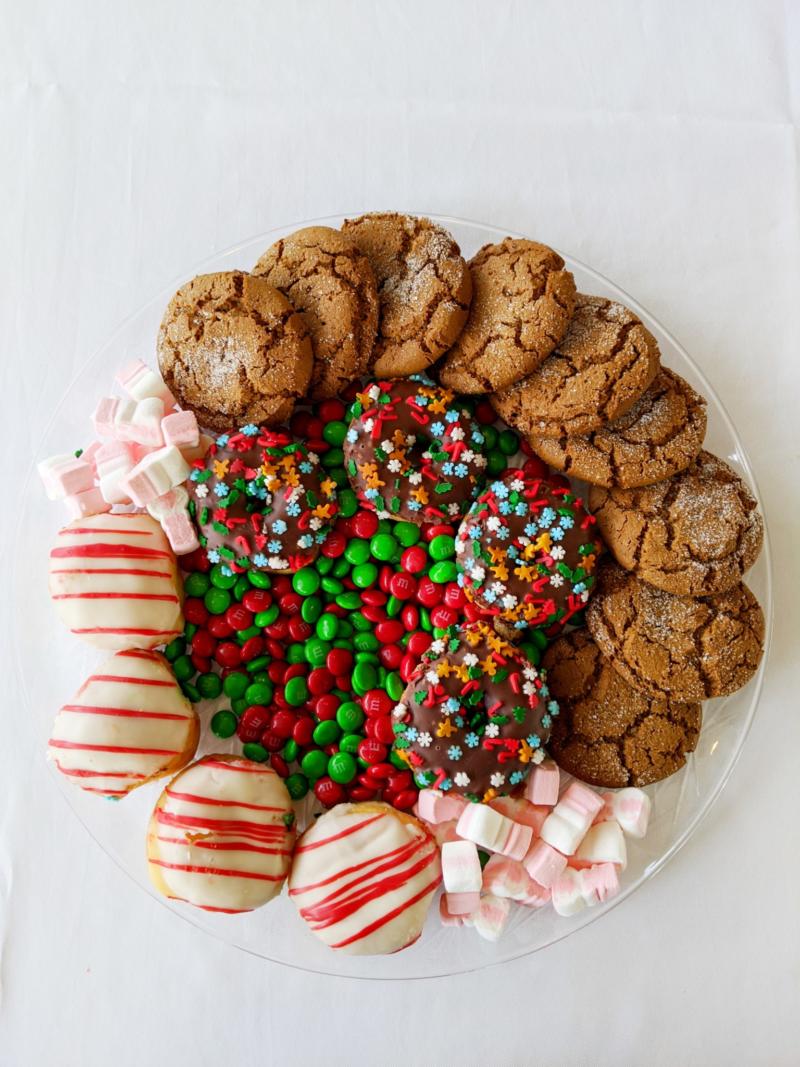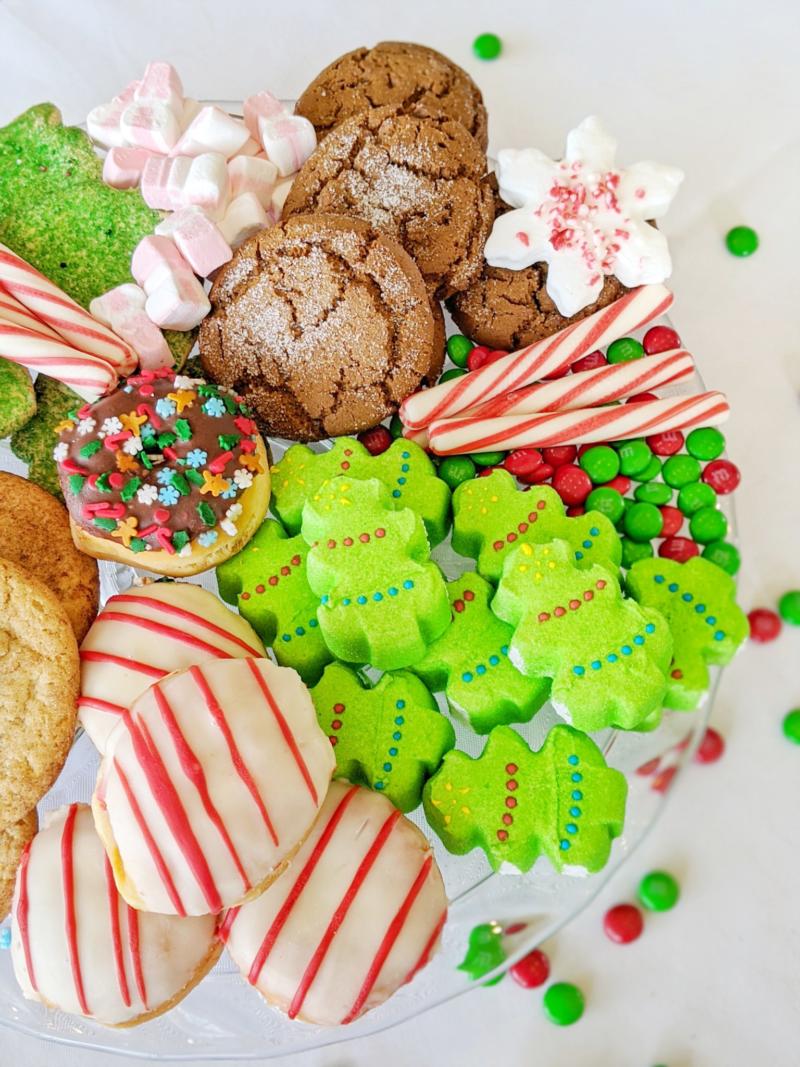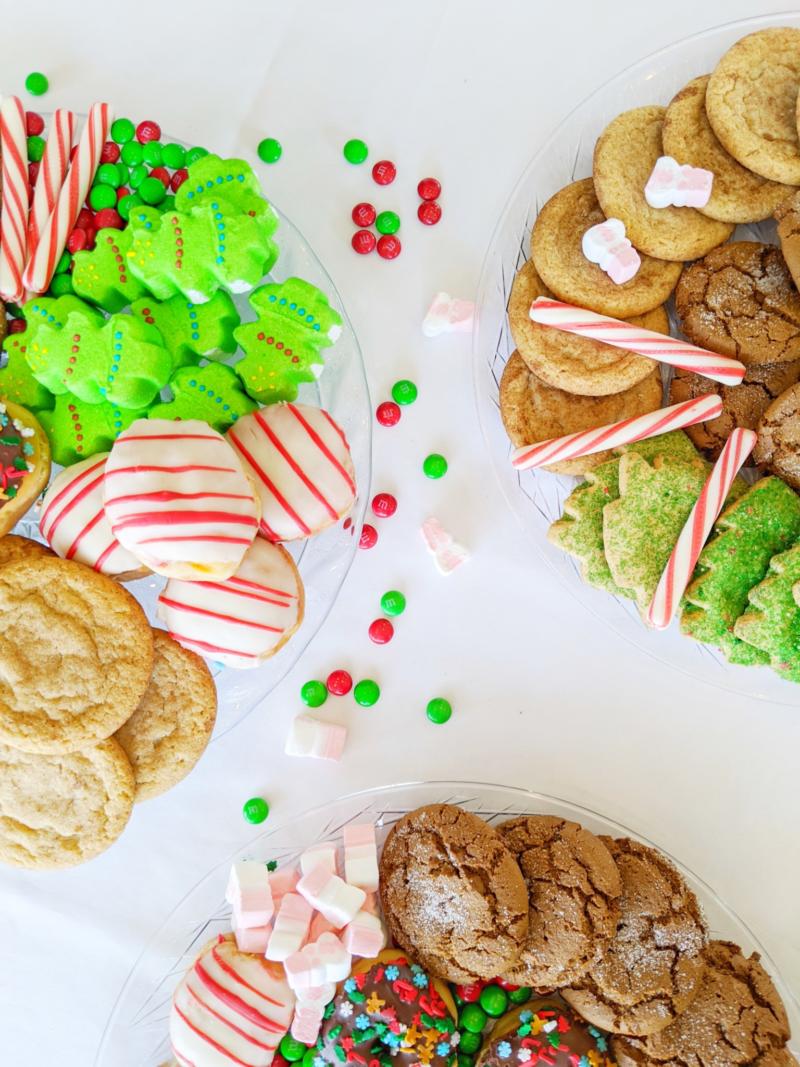 Pin-it!