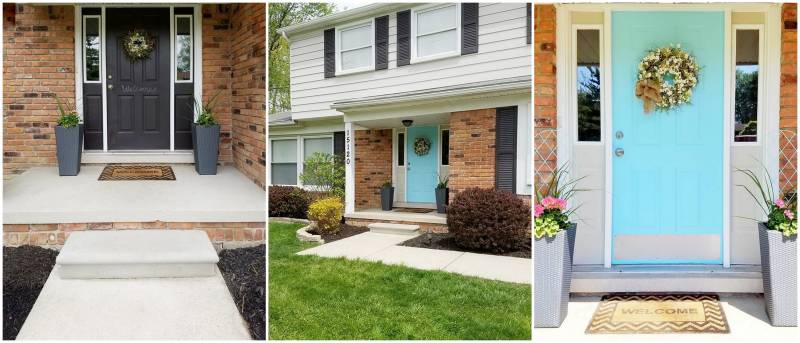 Hey friends!
Today I'm sharing a couple inexpensive ideas to give your home extra curb appeal.
If you follow me on facebook or instagram, you know about my front door drama from a while back. I loved my dark brown/black door, but if you know me, I like to change things up! I wanted a pretty turquoise door and I had some left over Glidden paint in "True Turquoise" from other parts of the house and Gidget my vintage trailer.
What could go wrong?
Well, I just wasn't feeling it initially. I took to facebook and my thoughts were confirmed by many a reader that agreed, it just didn't look right. Getting the right paint combo was key. The turquoise paint I had on hand was too bright against a stark white side light. I ended up using paint that matched the siding on the house to accent the turquoise and I am feeling much better!
I also added a kick plate like this one: Satin Nickle Kick Plate
My planters are from Menards
Teal trellises from IKEA
P.S. Poor hubby…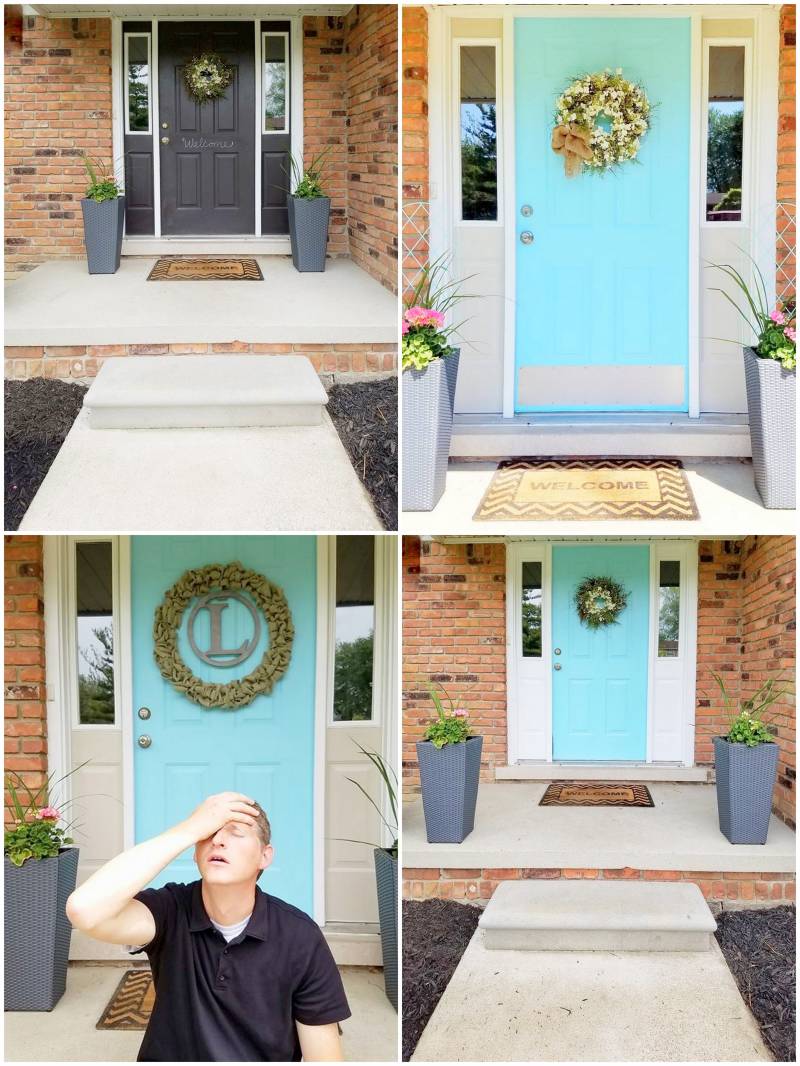 The next thing I want to share is a before and after from my brother-in-law, Jon!
Jon painted his shutters and front door, and updated his garage with a decorative hardware kit.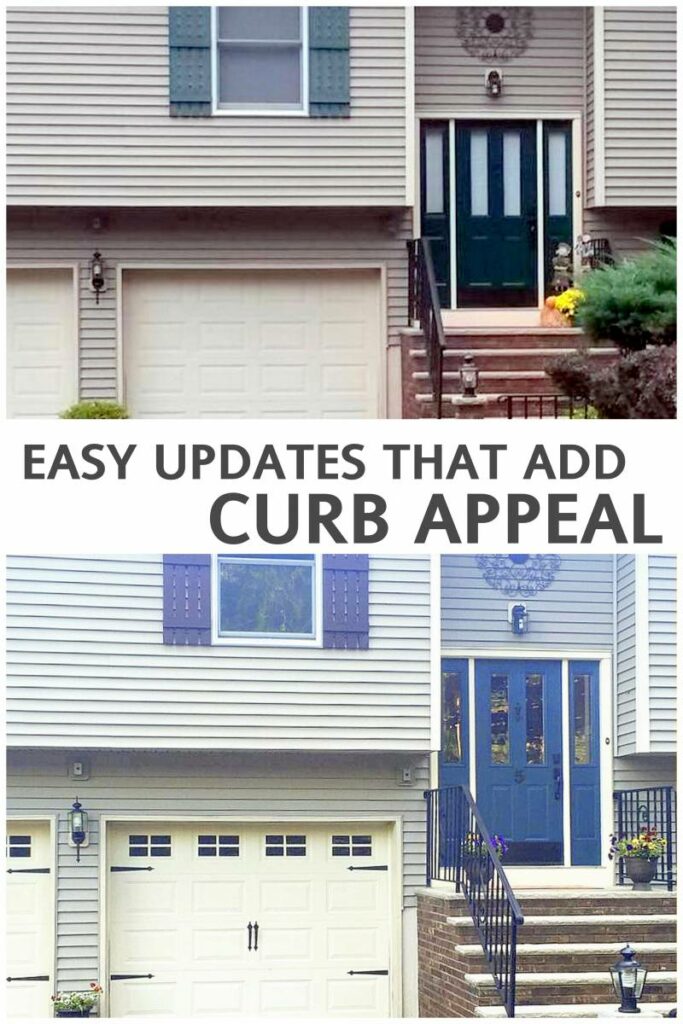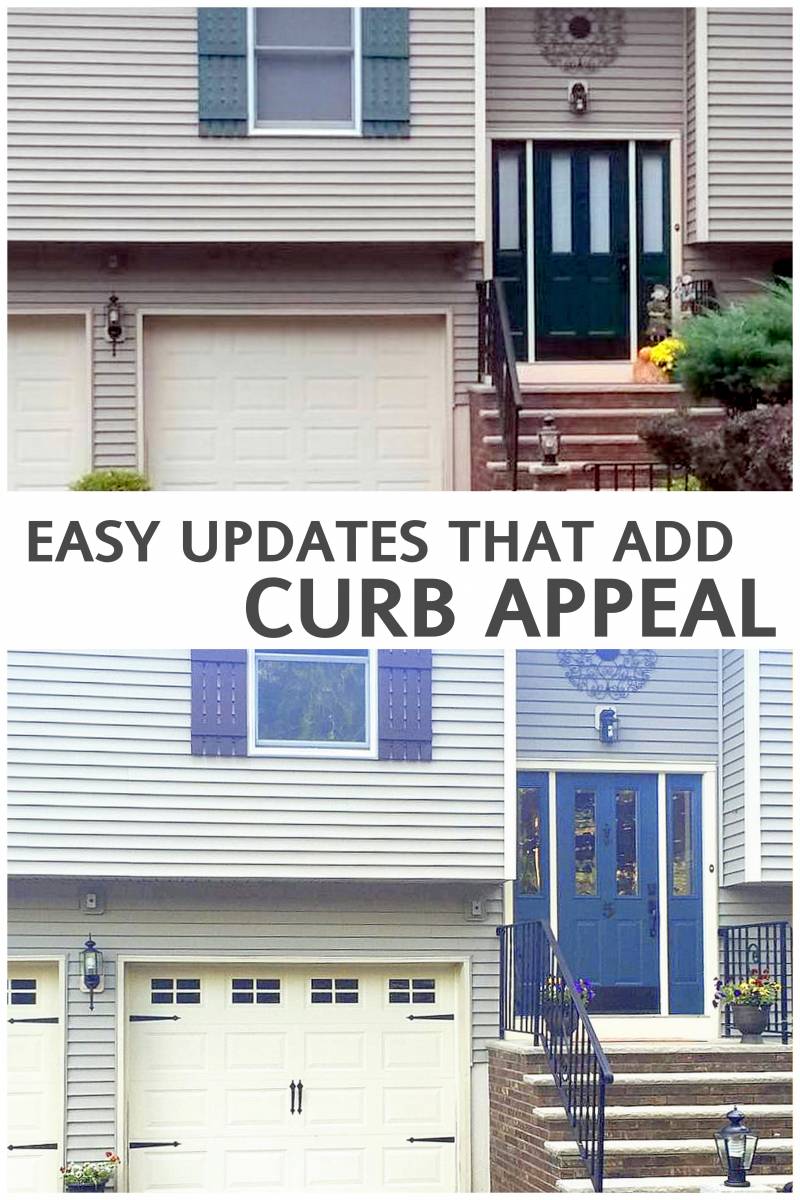 How cool is that? Have you seen these hardware kits before?
I found a magnetic set on Amazon here: Decorative Garage Door Accents
Jon painted his garage door to create the illusion of windows, but if painting is not your thing, try these stickers: Carriage House Accent Stickers
What updates are on your Summer to-do list?