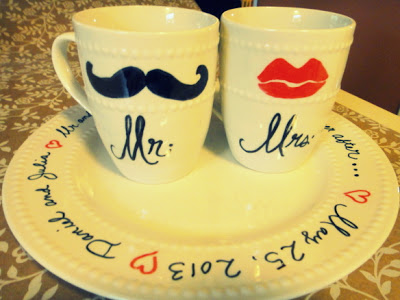 Here's the deal. I'd seen the pictures all over Pinterest of these adorable mugs people had made using dollar store mugs and Sharpies! They claimed all you needed to do was draw to your hearts content, bake for 20 minutes at low heat, and voila! Permanent. Well, I went a little crazy at Christmas, making these things with friends and on my own, for my personal use and for gift giving. It was my sister that first informed me, after the first time through the dishwasher, she discovered these were in fact, NOT dishwasher safe. This is the cute set of mugs I made for my brother and his fiance. It stinks that they will have to take care when washing them and remember not to put them in the dishwasher.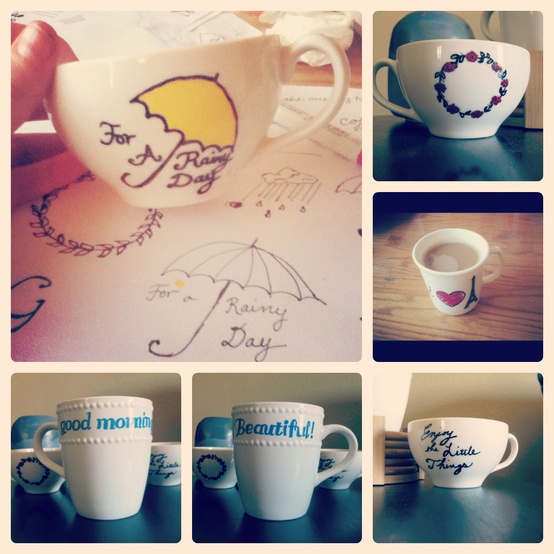 The image above comes from a blog that gives great step by step instructions on how to ACTUALLY make these Sharpie mugs dishwasher safe… by using a special Sharpie porcelain pen or oil based paint pen.
Now, once you have your special pens, check out these other super cute
ideas from some really creative girls!