Disney Cruise First Timer Q&A's
Sarah and her family are counting down the days until their very first Disney Cruise! She has had so many questions come to mind in preparation for their first voyage, she reached out to me for answers. I'm a Disney vacation planner and my family and I are Disney Cruise Line pros. We thought it would be great to sit down and share our little Q & A session with you! Here are a few of the first-timer questions that Sarah asked me. I hope this is helpful to you! If you have further questions, don't hesitate to reach out to me directly over on my Facebook page: Dreaming About the Mouse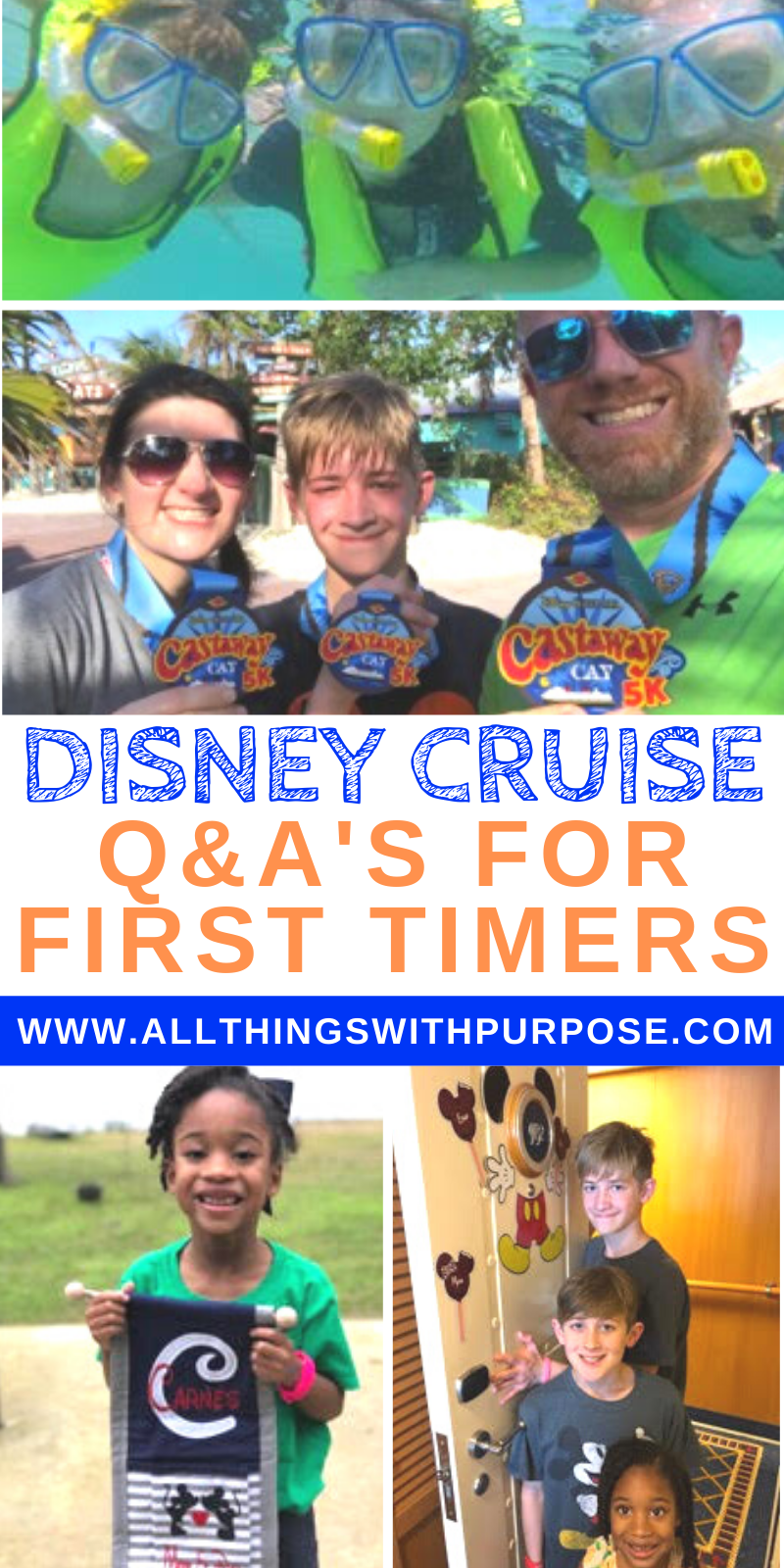 What are fish extenders and how do I join a group?
Becca's Answer:
If you do a search on Pinterest for Disney Cruise you will see all these cute things hanging by your door and magnets and gift and…. it can be overwhelming. A simple explanation on a "Fish Extender" is a fun gift exchange organized by fellow cruiser where you exchange gifts to predetermined cabins (or just Pixie Dust for a surprise). This exchange is normally set up through a Facebook group. While this is fun it is NOT required for any trip. We have participated and it was fun to see the surprises waiting for you when you returned.
Do I have to book excursions or can we stay on the ship while it's at port?
If we leave for the day while at port, will we miss out on anything on the ship?
Becca's Answer:
You are fully welcome to stay on board the entire length of your trip. This pass cruise we stayed on the ship when we docked in Nassau and had a relaxing day on deck. One plus is the pools and slides are less crowded while you are in port! There are activities on the ship while you are port (several activities are offered more than once so you shouldn't "miss" anything.)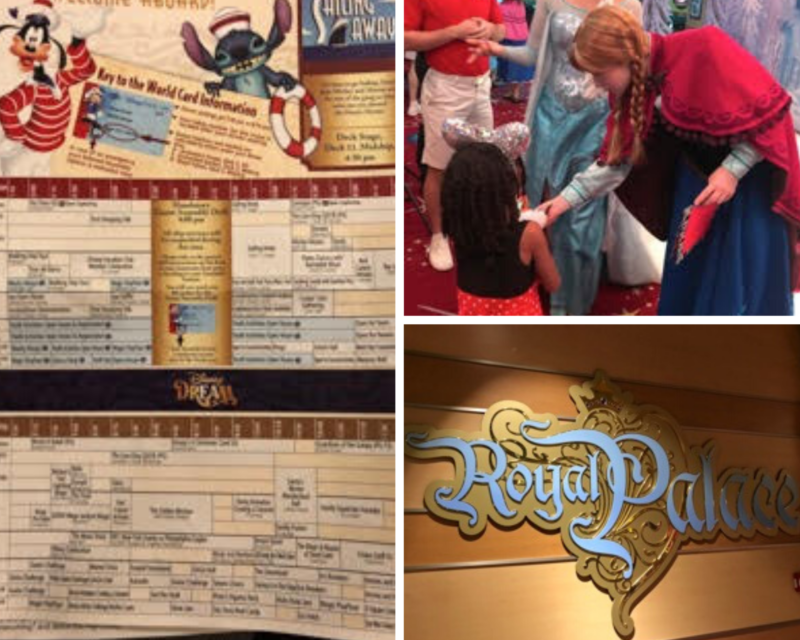 What is the Castaway 5K?
Becca's Answer:
Castaway 5K is a fun run provided on Disney's Castaway Cay Island first thing on day you dock. It is not an extra cost but you do need to register. It is a great way to see the island.
Is there childcare provided during the 5K?
Becca's Answer:
My husband, my son and I ran in the 5K after taking the younger kids to Scuttle's Cove where they had a sand castle competition! Kids are welcome to stay there through the day (our little bit went back while we were snorkeling). It is open for kids age 3 to 12, similar to the to the Oceaneer's Club on board the ship. If you're in need of infant care, you will need to utilize the nursery on board the ship.
Can we bring our own snorkel gear to Castaway Cay?
Becca's Answer:
YES! You do need to get the complimentary life vest (you don't have to inflate it but you do have to wear it in the snorkel section). This was my family's favorite part of Castaway Cay! The fish are amazingly beautiful.
Can you choose what restaurants to eat at or are you assigned or scheduled?
Will we have to sit with other people at meals? Do I have to dress up fancy? What do people wear?
Becca's Answer:
You will be assigned a Dining Room each night but your wait staff stays will you… they will get you know your likes and make you feel so cared for! You Dining Assigned will be on your "Key to The World" card (aka your Room Card). There are times when you can dine with others but you can also request to dine with just your family. There is sometime a "Semi- Formal" or "Formal" night (7 night or longer) but it is not required. Some people go all out but most just have something nice that one night. Swim wear is not allows but you can actually show up in PJs if you wanted most nights.
Do little girls wear princess dresses? Should we pack ours?
Becca's Answer:
YES YES YES! You will actually see some adults dressed up also!
What are the phones I keep hearing about? Can I carry them around the ship?
Becca's Answer:
Each room is assigned two "wave phones" to help with communication between your group but now Disney also provides communication through the Chat feature on the app!
How do I book?
Becca's Answer:
Call or email me! There are lots of things you may miss and when you book with me there is not extra cost! I will find the best sailing for you and make sure you are prepared when you board the ship!
Have a "MAGICAL" day!
Becca Carnes
Dreaming About The Mouse
318-787-9588 I Website I Facebook
Office Hours:
M-W 8:30am – 3:30pm
F 8:30am – 3:30pm
*Evening & Saturday By Appointment
Pin-It!