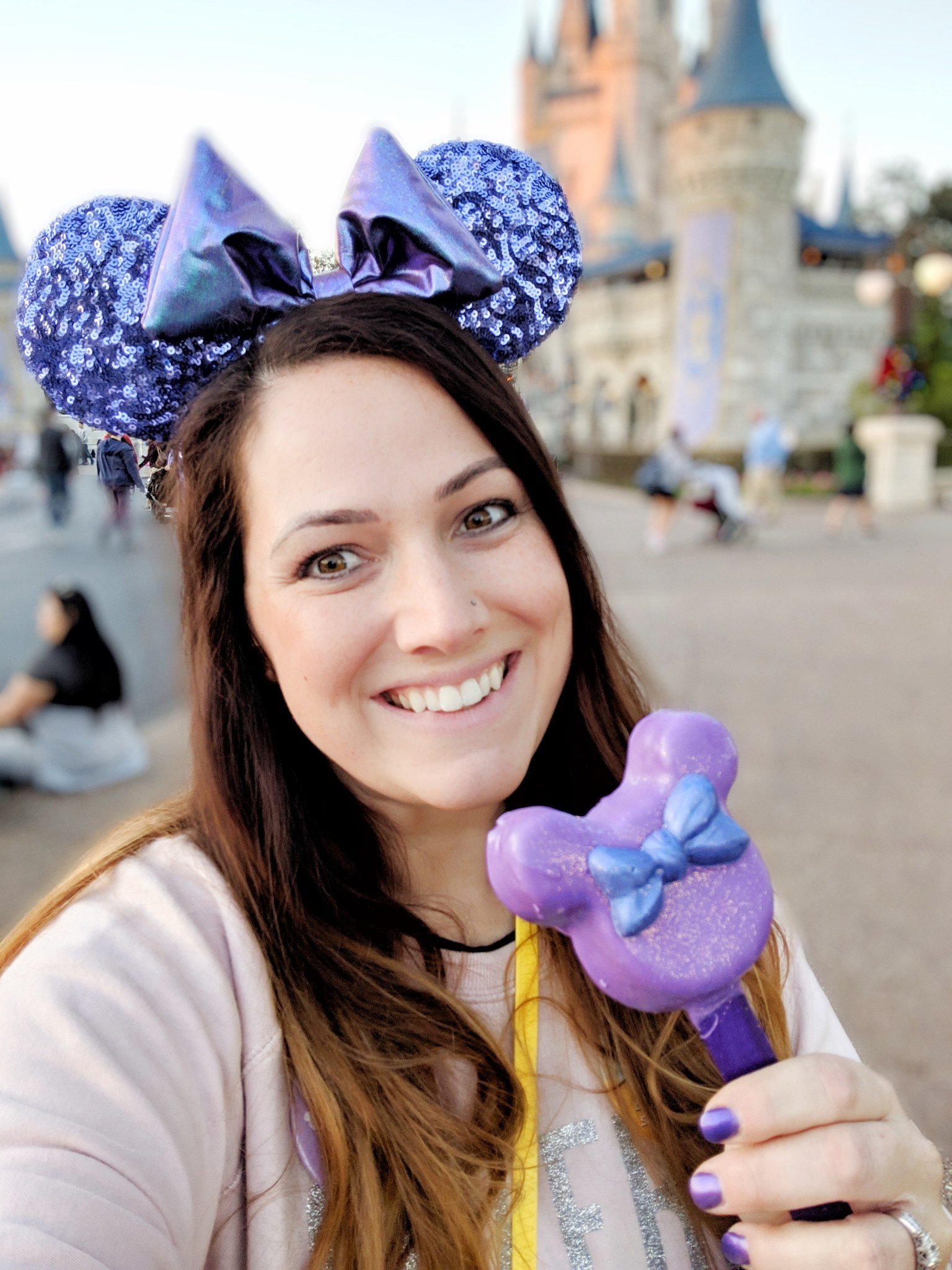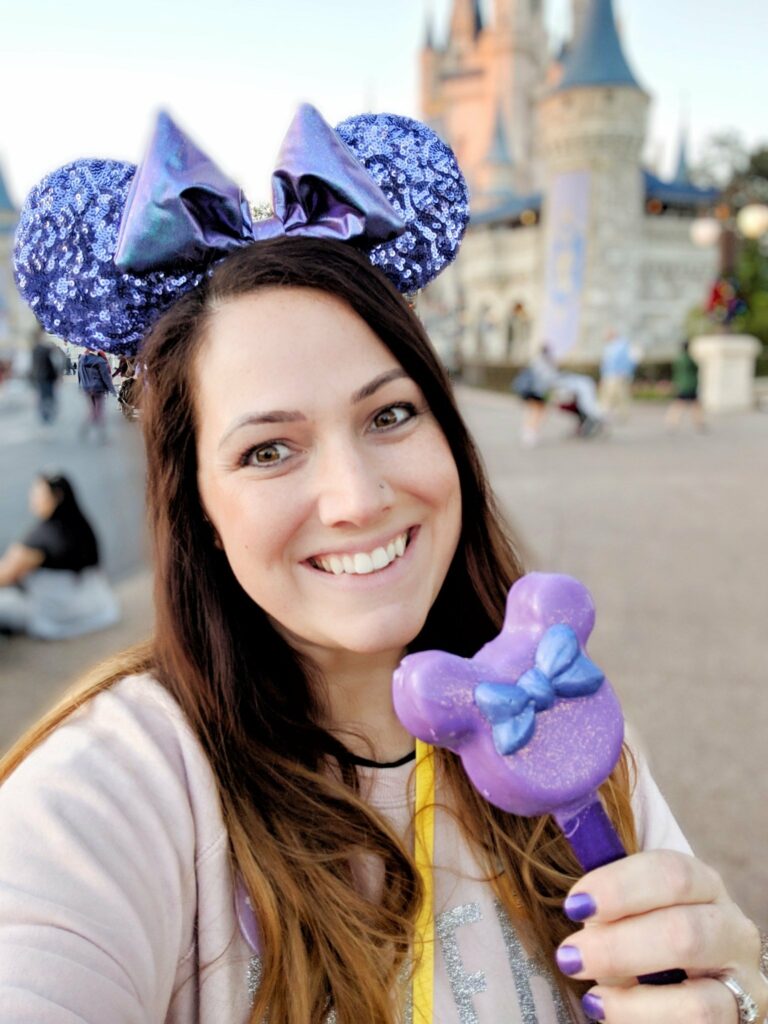 Reader Questions and Answers
Over the years, I have had so many great comments and money saving tips left by readers in response to my Walt Disney World vacation posts. I started a series of Reader Advice a while back and this is a continuation of that. Find my other Disney posts here: Disney Tips
Here are a few of the questions and answer that people have left regarding Disney resorts, Disney meal plans, Disney transportation (magical express), Flights and more. Scroll down a ways to see more tips!
Q. Anna asks
I have tried looking on hotwire.com for a hotel but I don't know the area enough. there are rooms that say they are in the lake buena Vista – downtown Disney area and also the Disney main gate area. would those happen to be on resorts with free transportation?
A. Lynelle says
Only if it is a Disney Resort hotel or specifically says Disney transportation offered. However, we stayed at in Lake Buena Vista a couple of times that offered transportation to and from and found it clean, comfortable and timely. One thing you don't want is to spend an hour or more waiting for transportation to the park it eats into your park time and coming back you and kids are exhausted.

Q. Rebbeca Asks
Could you explain the $9 fare from SpriritAir? I tried joining the $9 fare club and booking a flight that it SAID had $9 fare club seats but, then it charged me $400 PLUS the $9 seat. When I checked Orbitz, I could actually book the same flight cheaper through them than I could using the supposed $9 fare. How has this worked for you in the past? Am I missing something?
A. My answer
Rebecca,
Spirit still calls it the $9 fare club – even though they currently may not be offering any flights for $9. Sometimes they DO have $9 flights though to select locations, you just have to stay on the lookout. In our experience, they still have the cheapest price (and being a $9 club member does earn you an extra discount), as long as you don't have to check a bag or even take a carry on since they charge you extra for those. We almost always fly Spirit because it usually ends up being cheaper… unless we find a great promo on a credit card for example – a few years ago we did one through Delta that earned us tons of bonus points plus free checked bags every time you use it. It probably depends on where you're flying out from. We happen to have a large Spirit base out of Detroit and we fly nonstop to Orlando, but not all airports will have that option. Hope that helps!

Q. Kara asks
I was just wondering if we could wander around downtown Disney and the resorts even if we weren't staying in one of the resorts. I was looking at all of your suggestions of free stuff to do and lots were at resorts and I was curious if we could do those, too.
A. Jen says
One of the greatest things to do at Disney is to resort hop and check out the different themes of each resort, it is free and you don't have to be staying at one of the resorts to enjoy it. It is even fun to do a little research on each one and have a different exotic treat, each resort has a totally different feel and I believe all have the "food court" that offers some treats from the more expensive restaurants for a small snack size fee.
A. Kim says
That's what my husband and I started doing a few years back. Especially early December when everything is decorated for Christmas you go from hotel to hotel looking at the decorations.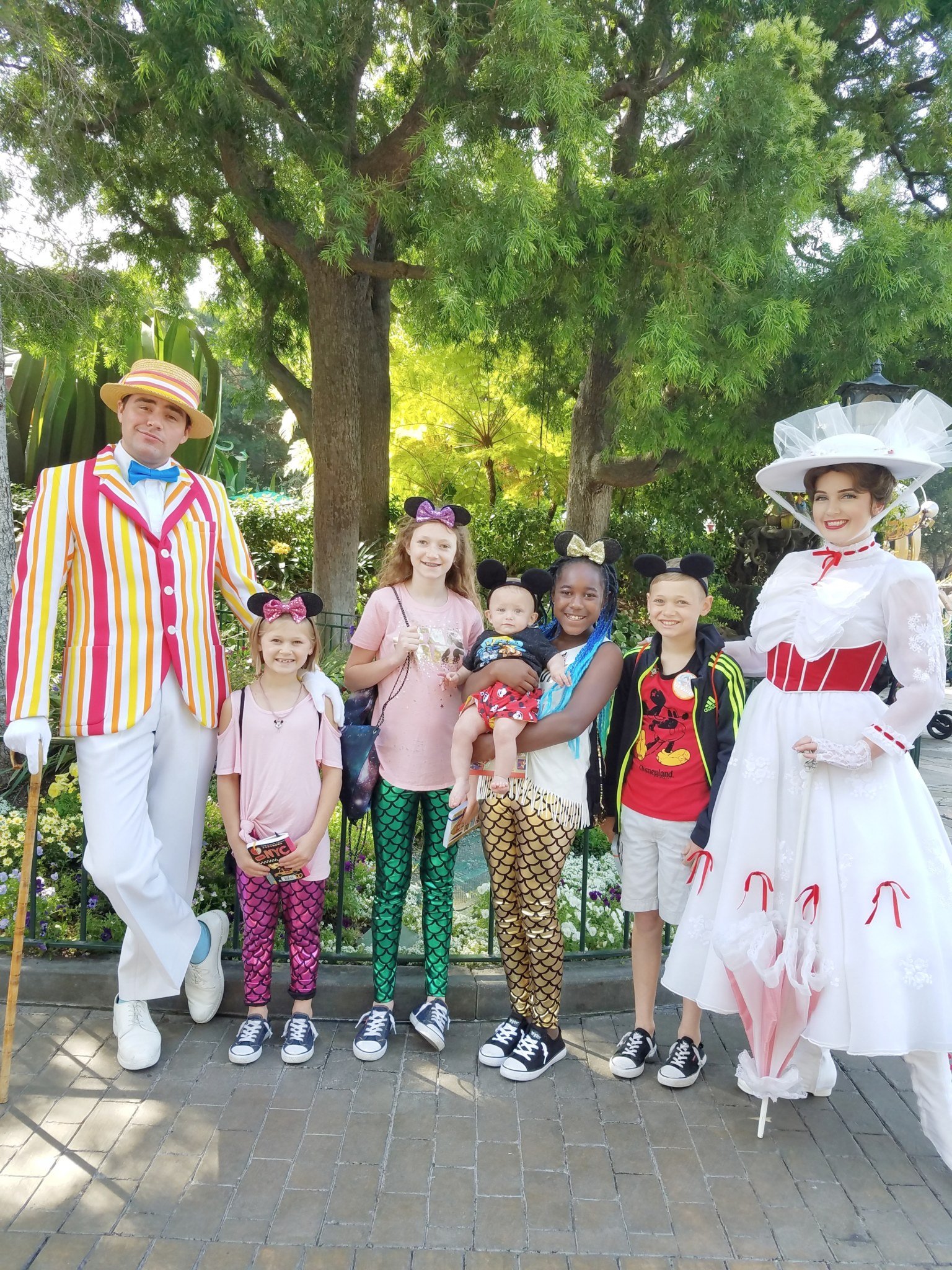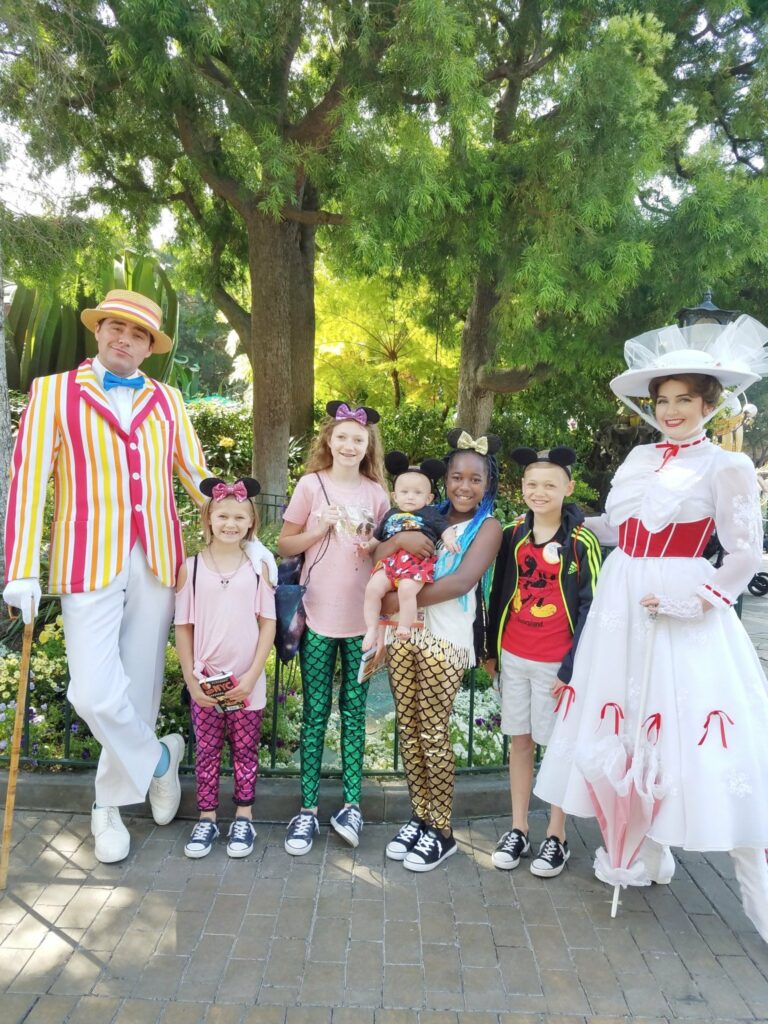 Q. Abby Asks
We are going to Disney in Oct. With 3 kids (the youngest will be 8mo) we got a condo so the kids can have separate rooms. Can we still go to downtown Disney and walk around for free and walk around the Disney resorts?
A. My answer
I am trying to figure out exactly what you are asking – but the simple answer is yes! Downtown Disney is always free and open to the public, no matter where you are staying. Of course there are things to do there that could cost you money, as well as free things to do and see, but anyone can go during their open hours.

Q. Jamie Asks
I was just wondering were you able to account for the toll cost before your family left on the road trip down to Florida? My dad and I are currently attempting to plan everything out now and we're not entirely sure how to do so. Thank you!
A. My answer
I am sorry that I cannot remember a specific cost that we would have reached. It will be so different for each situation though. I'd encourage you to calculate the fuel costs with a fuel cost estimator like the one found here: http://fuelcostcalculator.aaa.com/ then add up hotel stays on the way down and while there. Will you be buying food along the way or packing a cooler? Will you purchase a Disney meal plan or add up the cost of meals while there? You can estimate costs for sure. Depending on where we've stayed, we've spent anywhere from $500 to $2,000 – but never more than that! Hope that helps :)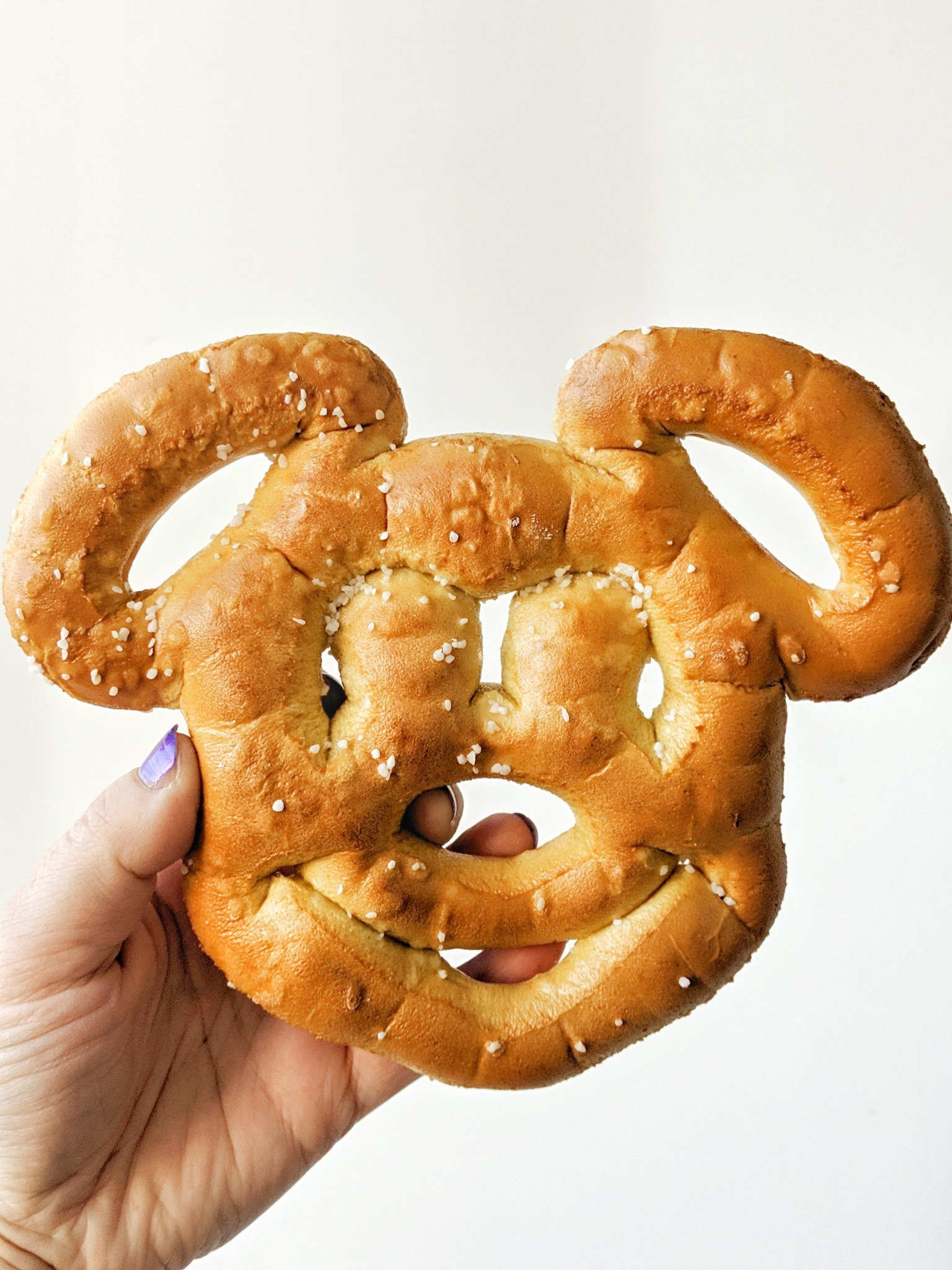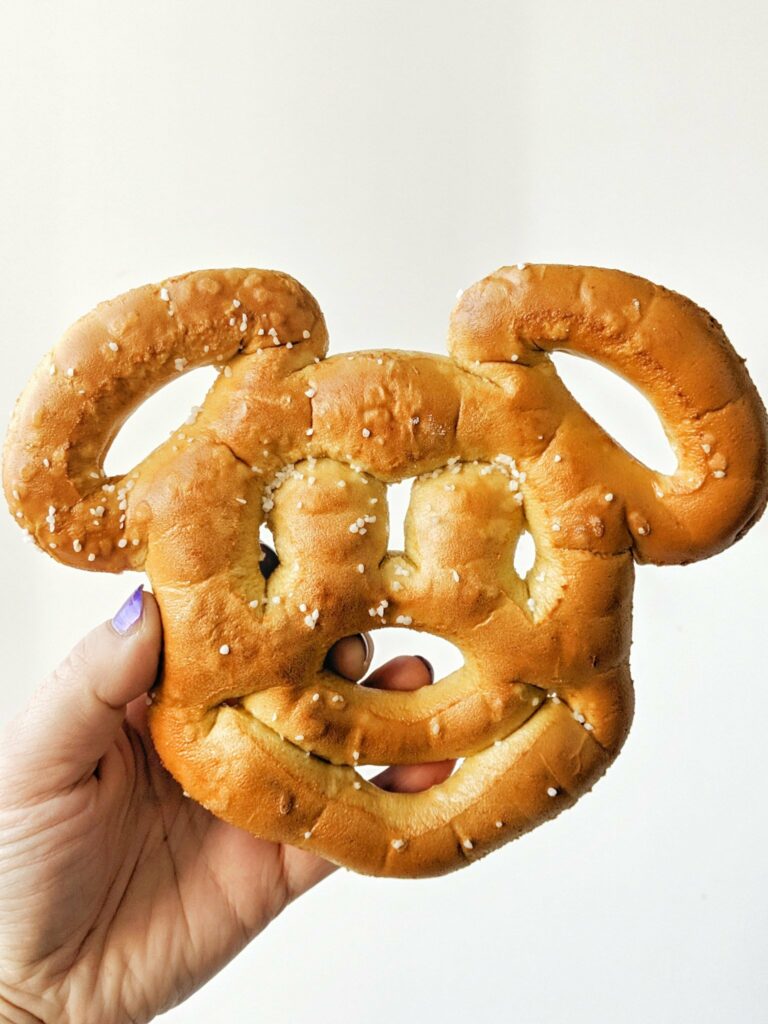 Reader Tips
Here are a few more awesome tips from my amazing readers! These ladies really know their stuff.
Kelly's Tip
Check with Disney to see if they are giving free dining with your stay. Even with a value resort, you can get a free quick service meal plan. We got it free one year, and have gotten it ever since. Either free or paying for it, we love it.
Sandra's Tip
These are all good tips. Once your kids get older the expense will go up considerably. My kids are all ages 10 and older so we have to buy adult tickets for all. This year, 3 day tickets, non park hopper will run $1500 for our family of five. I prefer to stay on site and there are only so many hotels that offer rooms for five that are not really expensive. So we are staying at the campground and renting a camping trailer from an off site company that brings it on for you, sets it up, and includes all linens, dishes etc. This way we can cook a few meals, and have room to spread out on the campsite. My older children are also old enough to explore the campground on their own. Campsite, trailer, and tickets was @$3500.00. We figure about another $1500 for gas, hotel one night on the way there and food in parks etc. Obviously this isn't on the super cheap, but we only go to Disney about every 4-5 years and our other vacations are usually less expensive beach vacations.
Anne's Tip
Great tips, we are getting ready to go in October. We are very fortunate that we get to fly for free. We use Southwest so bags are also free. l will be packing my husband and l in one bag and one entirely of food. We are renting a double stroller from a company that will be cheaper than the parks, having food delivered will have no delivery charge because they are through the same company. l got my daughter a $5 princess dress from a thrift store and plan of grabbing her some extra princess gear. Both kids have enough Disney gear for the week and am planning on bringing anything Disney we have in the house so hopefully they will ask for less goodies because they already have stuff in hand.
Ashley's Tip
I have never been to Disney but am planning to go next year. I did however, just return from Universal Studios and as far as groceries and extras I noticed that there are plenty of grocery stores, Walmart, Target and even a few Dollar Trees which are personally a favorite of mine!!! Also using sites like swagbucks and different apps throughout the time leading up to your trip you can get different gift cards and some even pay you through PayPal which you can use to book most flights, hotels, ect!!! =)
Lynn's Tip
We have visited Disney on a budget quite a few times on a low, 1 income household. Some of the tips that I have. We always stay at a timeshare resort which we get through skyauction.com. Usually we can stay in at least a 1 bedroom unit that has a full kitchen, washer and dryer in unit, and the resorts are always very, very nice. Usually we pay around $300-400 for the entire week.

Since we have a full kitchen, before we leave home I carefully plan the weeks meals. When we get there we go to a grocery store and I get everything for breakfast, lunch and dinner. We do plan on eating out a few times, but you can save hundreds of dollars by not eating out. I have never had a problem taking food into Disney.

Also, we homeschool our kids and each year Disney has homeschool days. This is usually in January. You can get very discounted tickets, along with special activities. This saves us A LOT of money as well.

With doing the above mentioned things we have always been able to visit Disney with 3 children for a total of around $1500 for everything for the entire 10 day trip. I hope this helps someone.
Rosie's Tip
When my sister and I were older than your kids – about ten – our parents started giving us a small allowance on trips with which to buy our souvenirs. That way it was our choice, and if we wanted to buy anything outside of that budget, it came from our own money (weekly allowance & birthday gifts). Just an idea for the future :)
Polly's Tip
Also, keep in mind you don't have to stay in Orlandoproper to be close to the parks- look on a map ahead of time. We often stay in Lake Buena Vista or Kissimmee. the hotel's site will say how close they are to the parks.

bring a small, insulated lunchbag in your biggest purse, to bring bottles of water , fruit, for snacks.Get to the park as early in the AM as you can, and stay til the parades or fireworks are over, which is free entertainment for the kids. One idea that saves time and stress, but not $: instead of having kids beg for souvenirs, we buy 'Disney dollars'( basically disney giftcards) at our local Disney store before the trip( maybe $10-15/kid)and give it to them to choose ONE memento/souvenir, also, take lots of pictures- there are TONS of good photo spots- during the trip, buy a small album and/or frame for each child at the $ tree( my fave dollar store) so they can have photos of the trip, since you won't be buying tons of souvenirs.***Do lots of research online ahead of time!Yrs ago, there was a hotel(initials are H.I.that gave free buffet bkfst( for every guest) and free dinner for kids( limited menu for kids, so we made sure to gt back to the hotel for dinner each night. many hotels have free movie/game nights, which help keeps the kidsfeel in ' vacation mode'- they have so much fun that they don't realize you're taking the 'frugal route!:)

CanI add my 2 cents?As FL residents, there are perks- a few times/yr there are ' buy 2 days, stay for 3'types of offers. We have found some cheaper ways to go to Disney with 5 kid so that we've been able to go for a weekend or long weekend almost every year:):1. don't go during summer if you can avoid it! hot as heck, every school in the country is off, so extremely crowded, long lines at rides and restaurants If you have AAA, before, not at the park.
2.stay at a hotel off-site, not on property- cheaper, and we always rent a condo or timeshare with a kitchen, so we don't have to eat out every meal.
Becky's Tip
We love to go to Disney and my husband & brother do extensive research. We have never done the Dining Plan and after doing our math, we have come to the conclusion that it just isn't worth it. We normally eat at Disney, but it is still cheaper for us to buy it on our own than with the Dining Plan. Many have said, "But what if you get the free dining plan"? It is actually a better deal to use the discounted resort stays, which Disney is known to have (you cannot combine the discounted resort and the free dining plan). This year, we have gone with renting points from a DVC member. We are staying at a Deluxe Disney resort (Beach Club) at a pretty great rate. We suggest getting tickets from Undercovertourist.com…a legitimate site that is recommended by Disney guru's. We usually get discounted tickets through my husband's work, but have heard many great things about undercover tourist. Oh, and the quick service places at Disney parks offer free water if you ask. You don't even have to purchase anything. We have, also, taken our own water bottles and packets of Kool-Aid or any other flavoring packs or drops. Just fill them up at any drinking fountain. We like to carry our own snacks, too.
Andrea's Tip
Garden Grocer charges $14 and you have to buy a minimum of $40 worth of groceries. We brought cereal/pop tarts in our suitcase (as well as chips and snacks), and then just bought a half gallon of milk from the marketplace for about $3.50. It lasted us the week.
Sherri's Tip
Wonderful hints! The fridges are now standard in every Disney Resort room. Grocery delivery is available for a small fee from a couple places. (We've used Wegoshop for the past several years and have heard great things about Gardengrocer as well. We use them to deliver cases of water, and a few perishable/ crushable items like milk, bread, fresh fruit…we pack PB & J, small cereal boxes, canned snacks, candy, etc in our checked bags – Southwest offers 2 checked bags for free per ticketed passenger, and participate as a preferred airline, which means you can curbside check in your bags AT YOUR RESORT before getting on the free shuttle back to the airport) If you do get a meal plan (Even one that is FREE with a special) you now get a refillable resort mug for every person on the plan. If you stay at the All Star resorts, you can use any other All Star pool! This is not true for any other resort except for Port Orleans. Riverside and French Quarter allow "pool hopping", POR is a moderate resort that sleeps 5 (or 6 if one is a child under the age of 3). Speaking of ages…Any child under 3 at arrival is considered an "Infant" and is not charged. A child that is 3-9 on the first day of vacation is priced as a child and any child 10 and over is considered an adult. Yes, this does mean that you can celebrate a birthday in WDW, but still be charged the cheaper fees the entire trip! FInally, working with a Disney Vacation Specialist is always a great idea, and if you book directly through them, there should be no charge for their services! A good specialist will watch your dates for the best deal, alert you to deadlines, offer suggestions on activities that are sometimes free, but most people don't even know about (FREE outdoor movies, fireworks on the beach, archery lessons, or campfire smores, anyone?) and can even work on time saving itineraries so you are not standing in long lines in the heat! Anyway, its so nice to read an article about everyday, practical advice that doesn't break any moral laws LOL! Great job!!
Pin-it for Later!