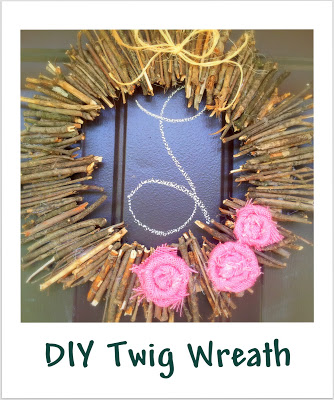 This is a really fun wreath to make because it turns out super cute, costs very little and is an easy (no fail) project for kids to help with! The largest portion of time spent making this wreath, was collecting all the twigs from the yard, which could easily be done by kids of any age. My daughter (age 6) helped me gather these sticks and broke them all down into the right size.
I cut out a cardboard frame using a large dinner plate for the outer edge and a luncheon size plate for the inside. I hot glued all the sticks in place and made the rolled burlap flowers and twine decorations. Whala! This one was made for a friend, but I'm seeing more of these in our future :)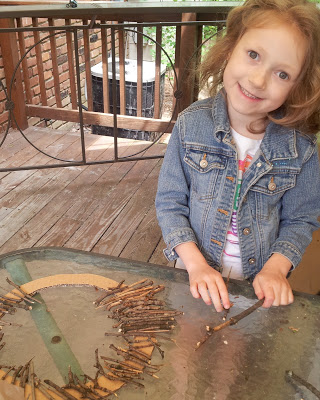 Here are some other great designs to inspire you!