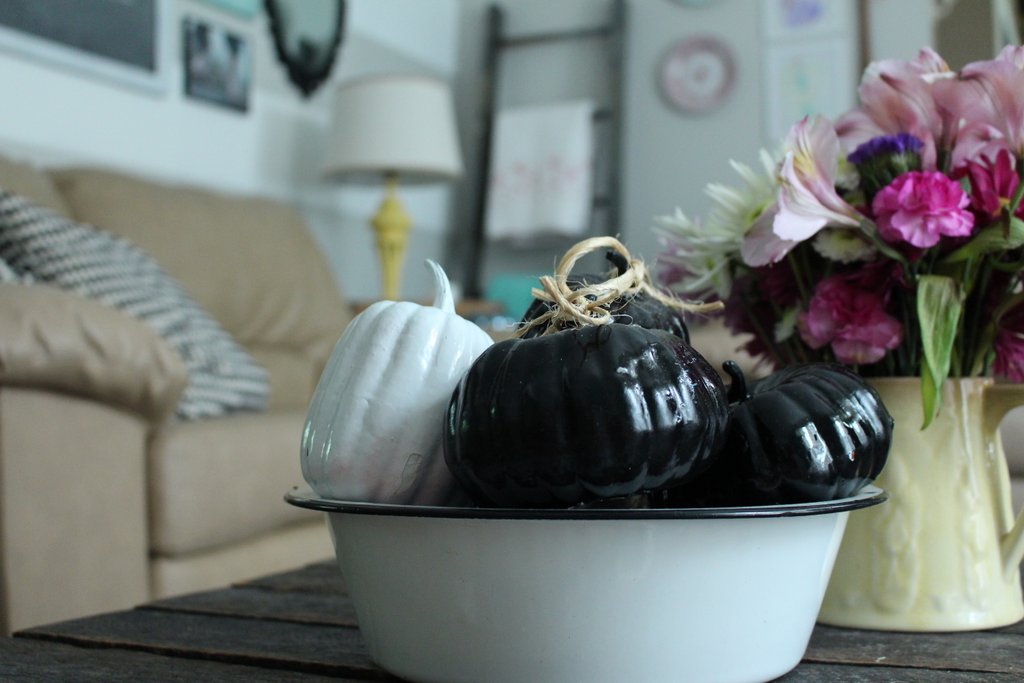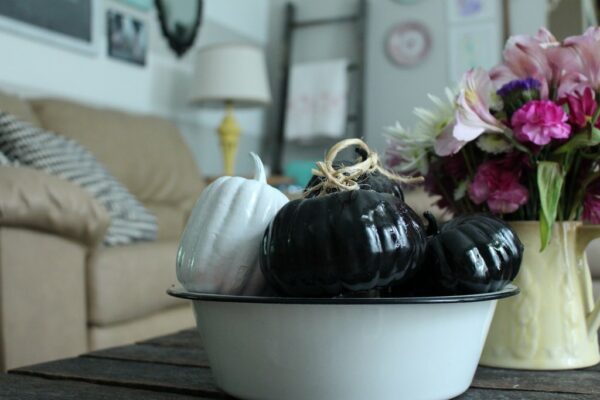 I love decorating for Fall, but I'm not so into the traditional colors this year. I actually went to several stores, looking for inexpensive teal or white colored pumpkins. I didn't really find what I was looking for, but settled on a couple that ended up costing me over $5 a piece. Well, that adds up fast. So, I ended up returning them, bought some spray paint and hit the dollar store. Instead of $5 each I got a whole boat load of pumpkins for $1 each.
I gave them all a couple quick coats of spray paint. I had glossy black and white on hand, so that it was I used, but I actually think matte would look better. I tied some twine around the tops of a few of them and that is pretty much it.
Consider this a PSA for those of you that hadn't thought about spray painting cheap pumpkins from the Dollar Store.
I would hate for anyone to go through life not realizing this was an option.
Happy Fall!!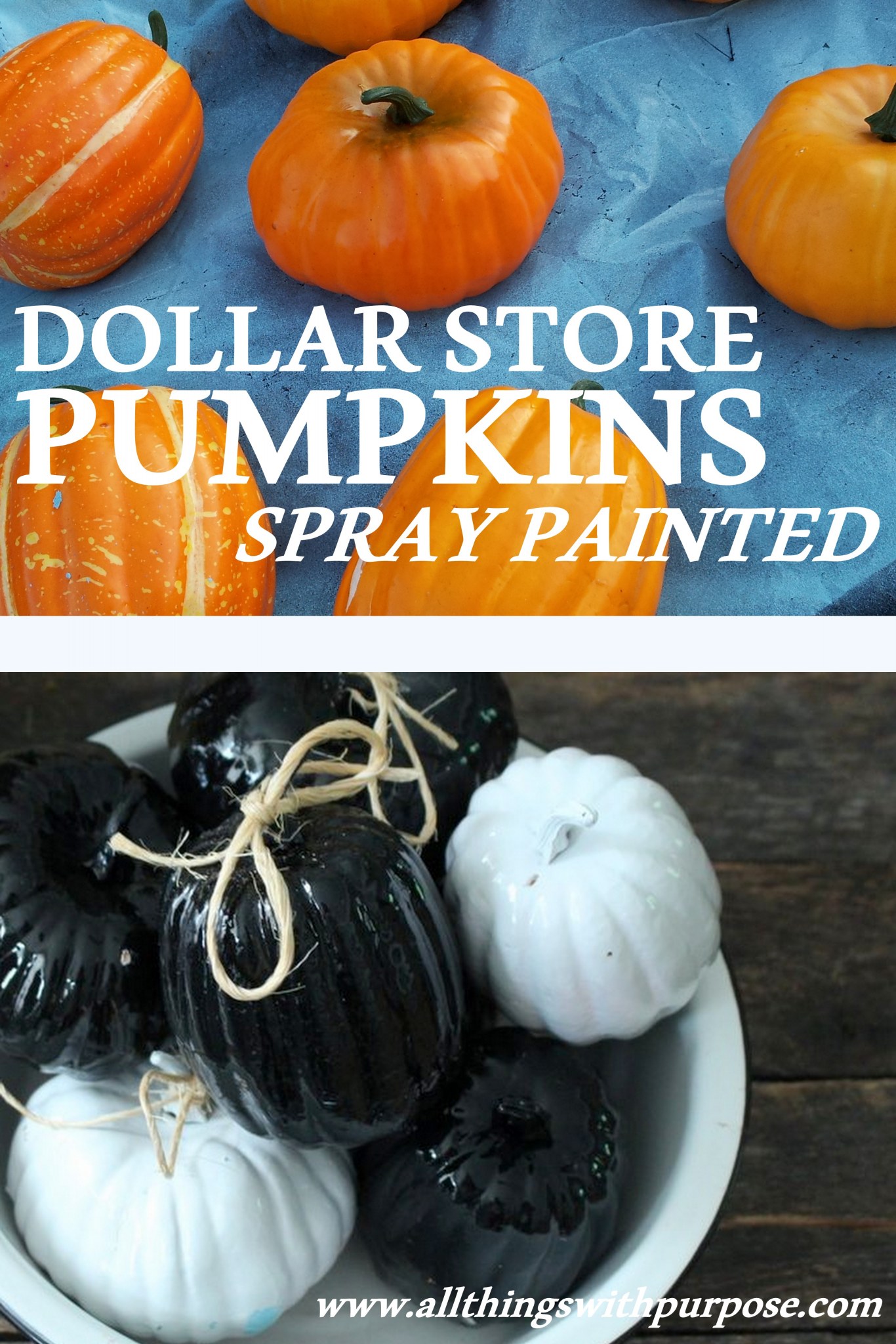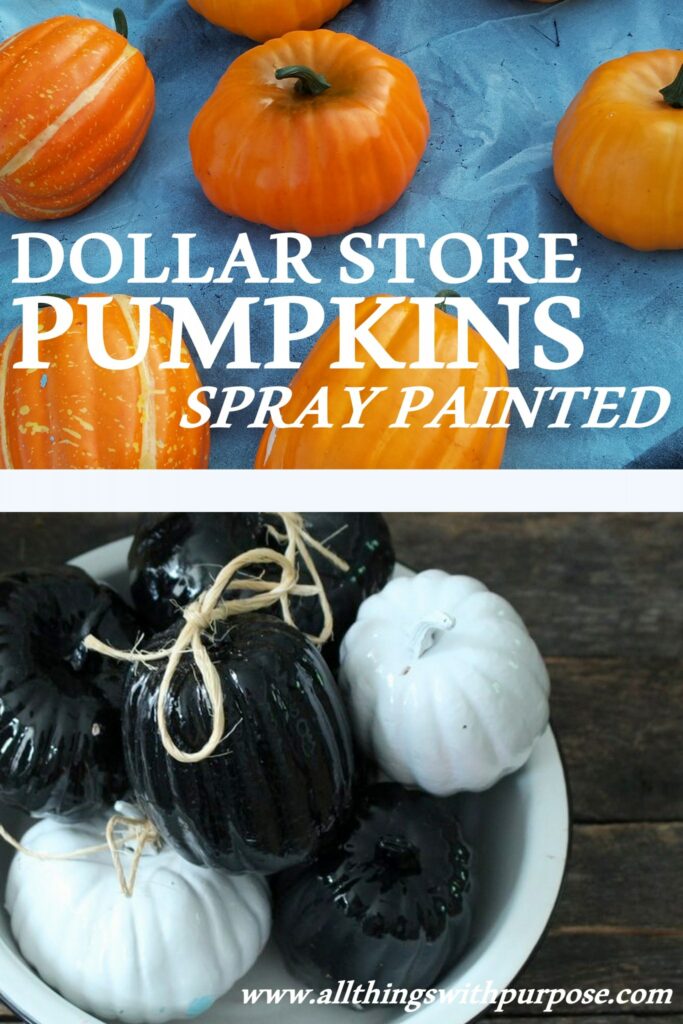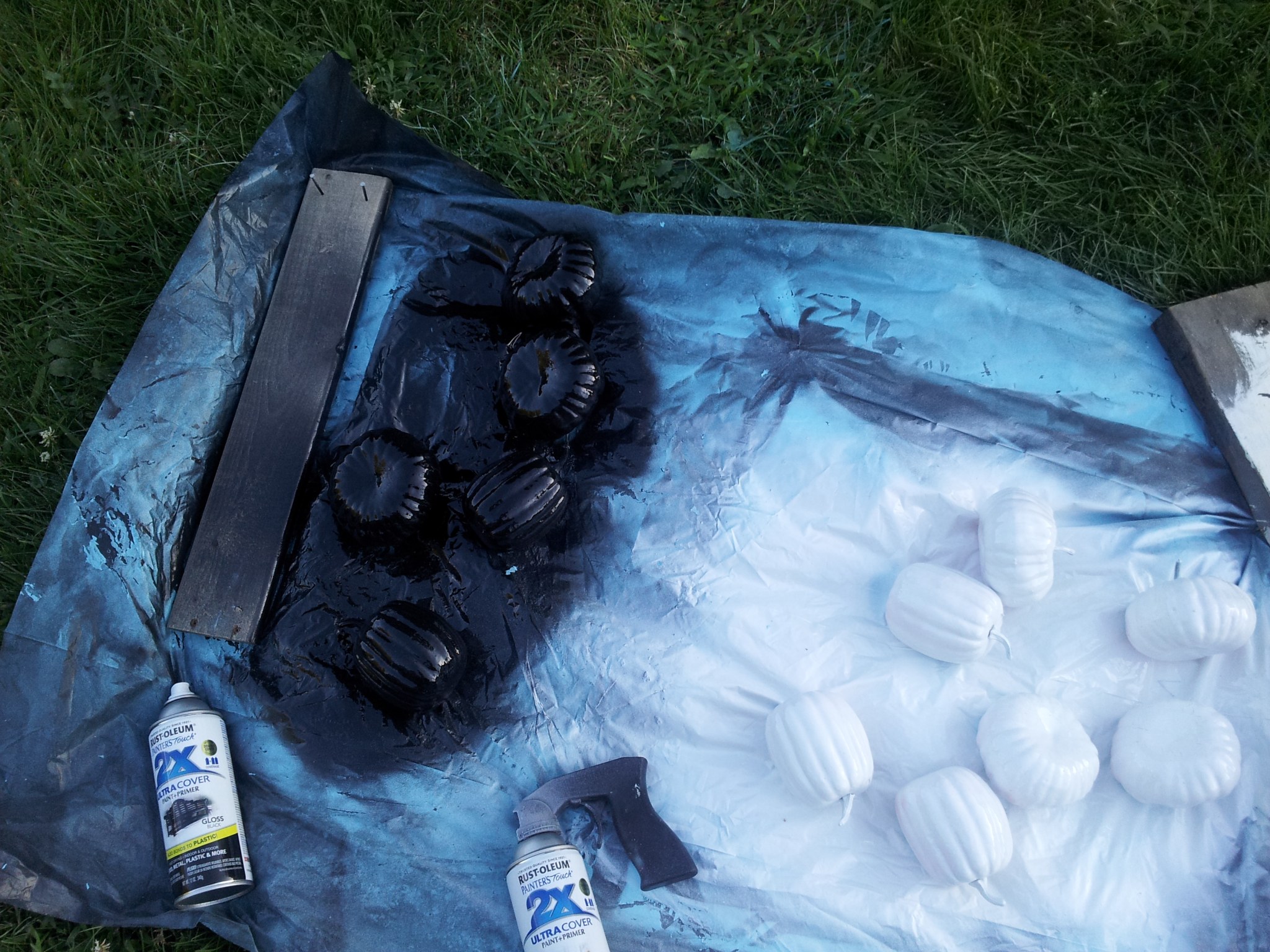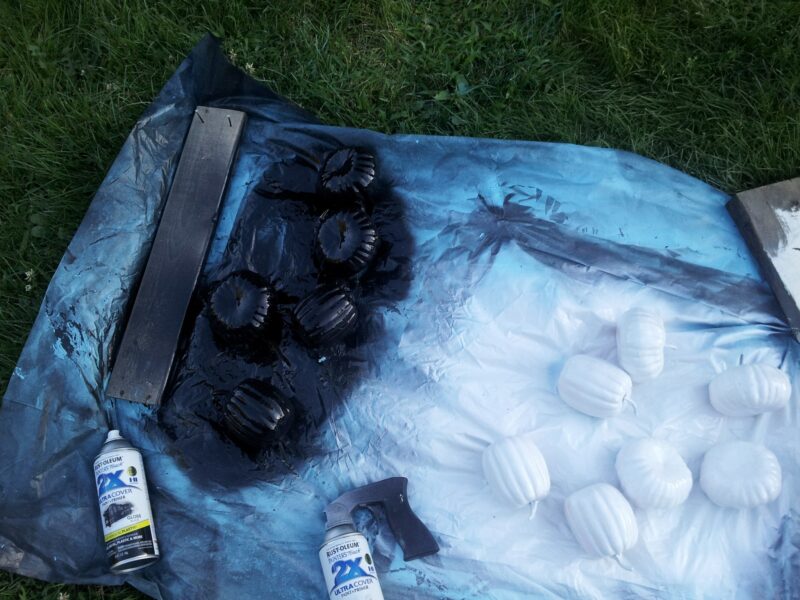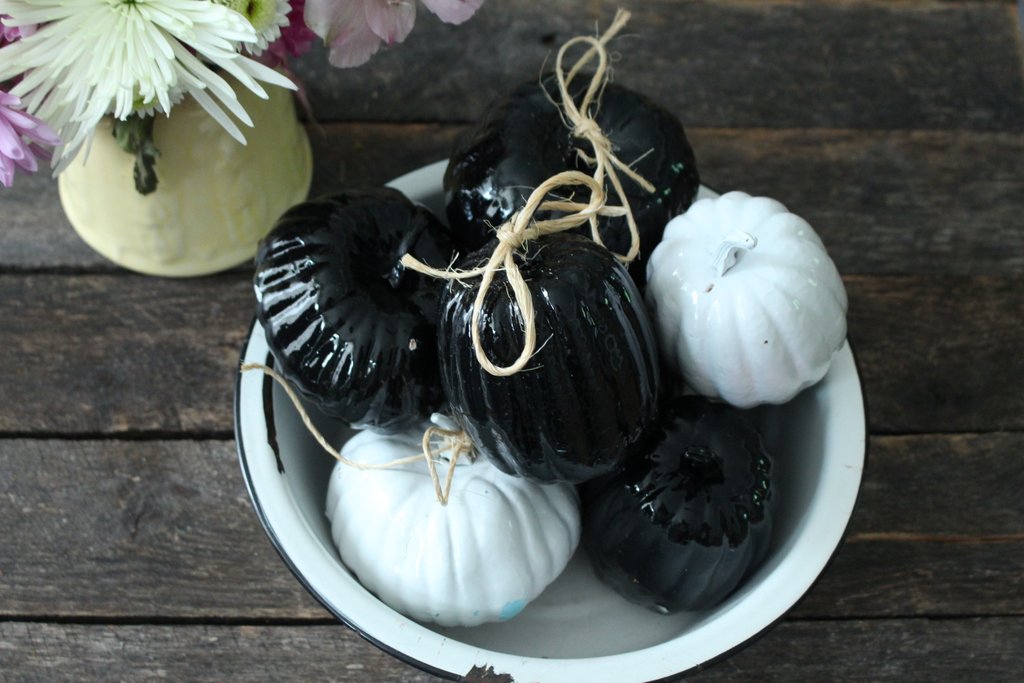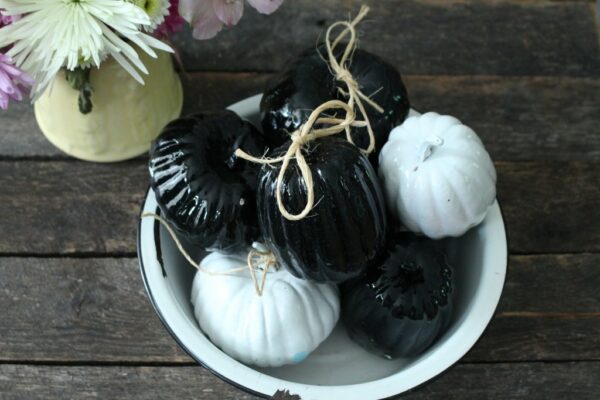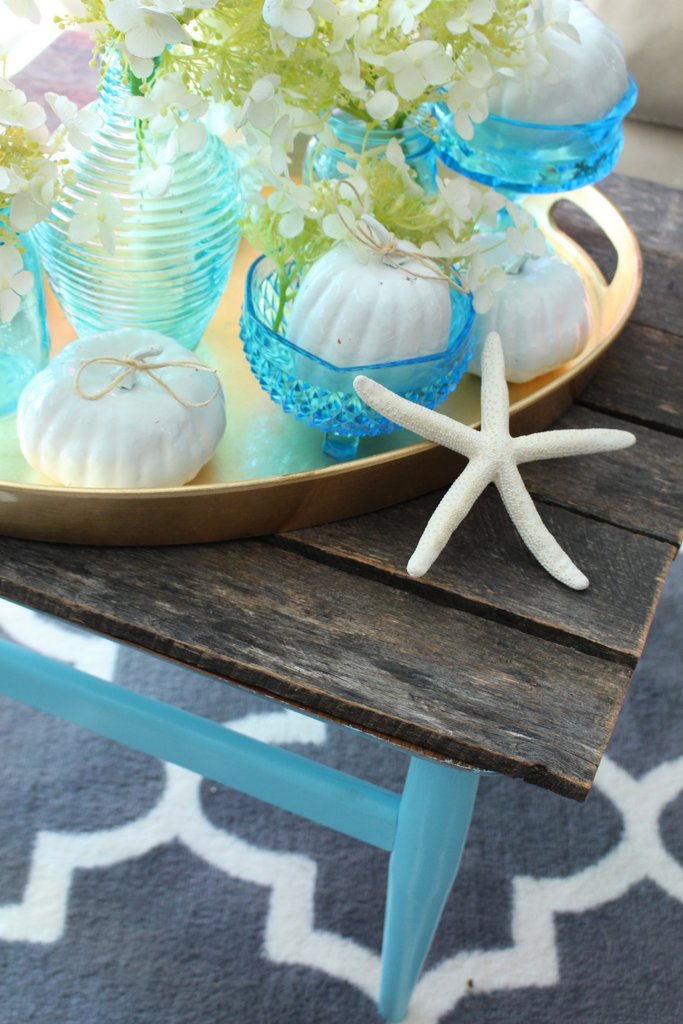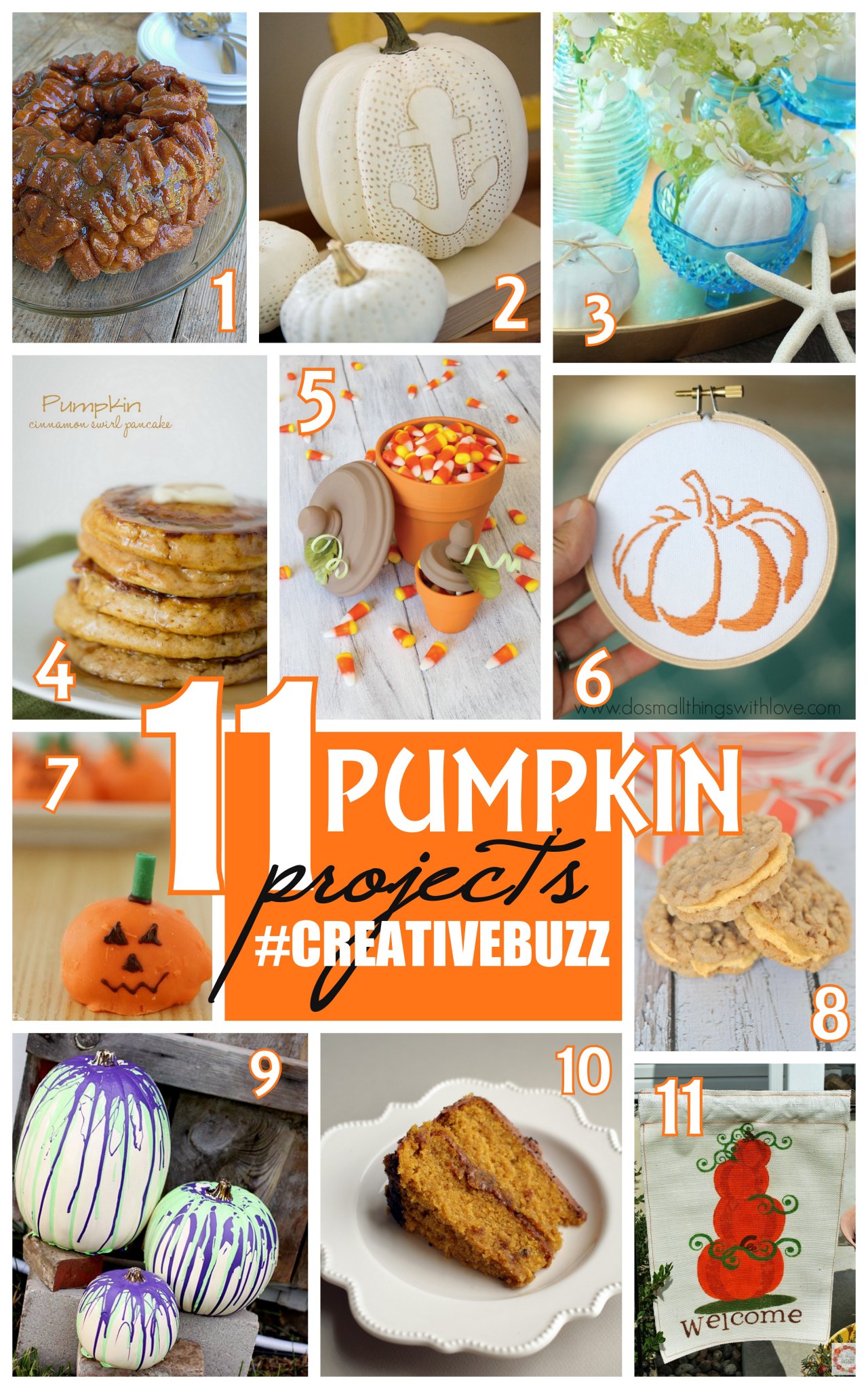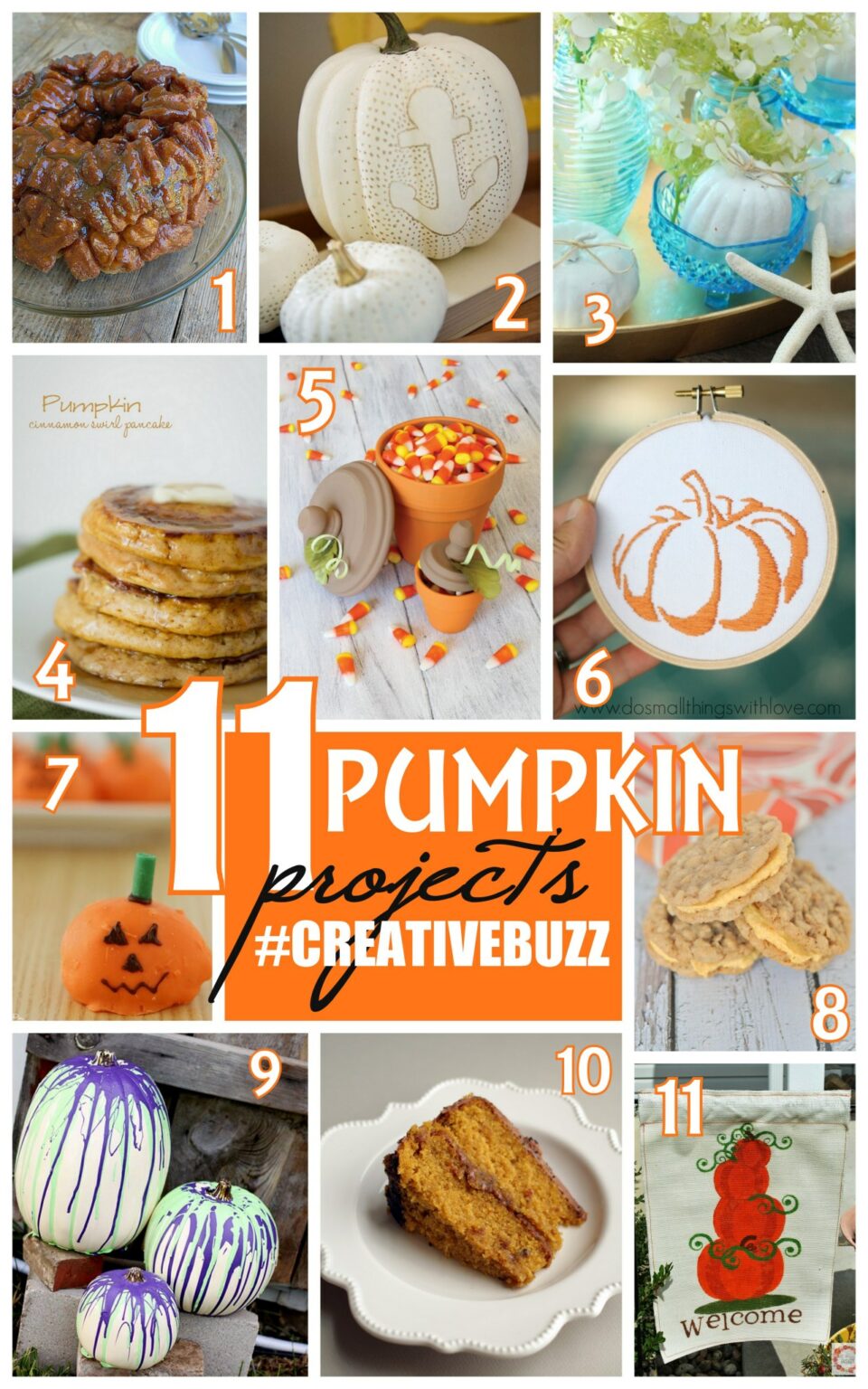 1. Pumpkin Pie Spiced Monkey Bread – This Silly Girl's Life
2. Coastal Anchor Pumpkin – Crafts by Courtney
3. Dollar Store Painted Pumpkins – All Things with Purpose
4. Cinnamon Swirl Pumpkin Pancakes – Made to be a Momma
5. Terra Cotta Pumpkin Fall Decor – Seven Thirty Three
6. Pumpkin Embroidery – Do Small Things with Love
7. Cream Puff Pumpkins – Play, Party, Pin
8. Oatmeal Pumpkin Sandwich Cookies – Just Us Four
9. Dipped Pumpkin Decor – Sugar Bee Crafts
10. Pumpkin Cake with Milk Chocolate Icing – Handmade in the Heartland
11. Burlap Mini Garden Flag with Painted Pumpkins – A Glimpse Inside