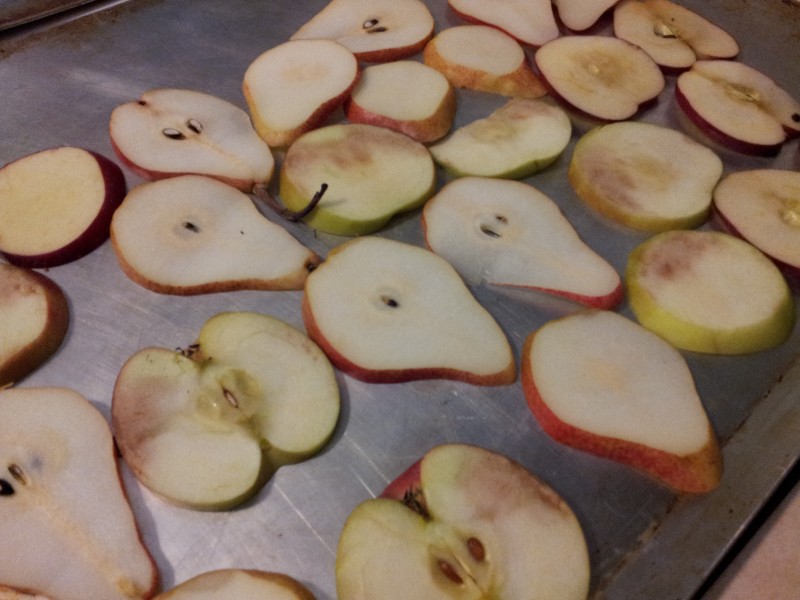 Hi friends! I want to share a fun and inexpensive ornament project with you today.
For some reason, I decided to try making these dried fruit ornaments.
I think I saw something on Pinterest that struck my interest… I don't know!
Anyway, it is super simple, inexpensive and festive.
Bonus: Your house smells good while doing it!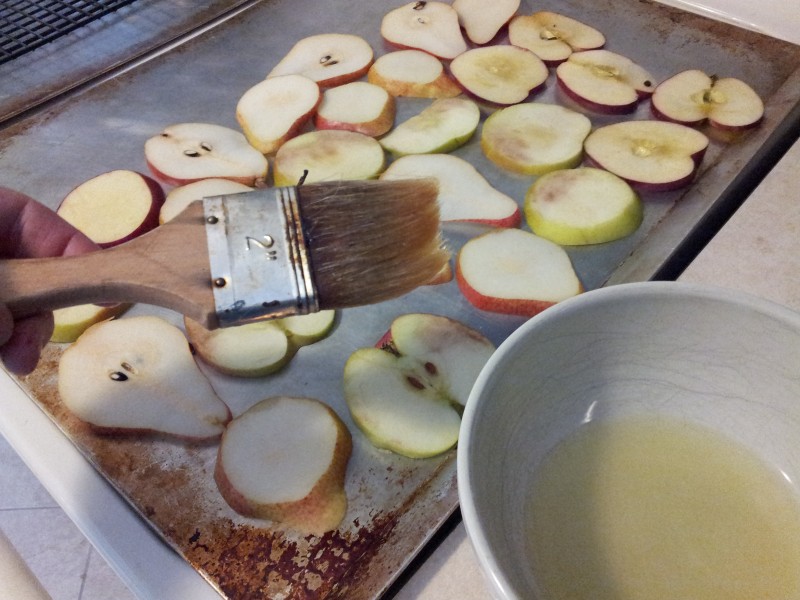 I used pears and apples this time around, but only because that's what I had on hand. I would have loved to use oranges and lemons too. I cut each piece as thin as I could safely go without it falling apart and brushed lemon juice on to stop browning.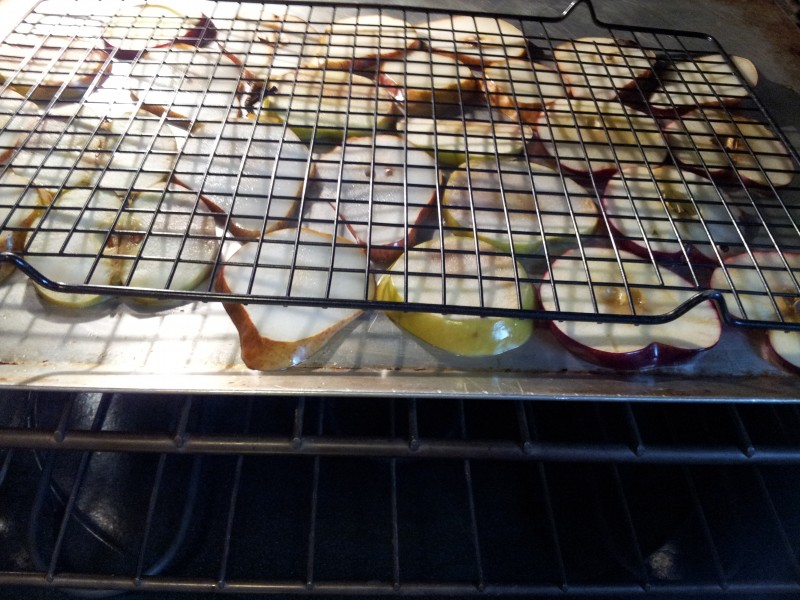 I placed a wire rack on top of the pieces to see if it would help keep the edges from curling up. I'm not totally convinced this did anything, but it doesn't hurt! I baked my fruit for around 3 hours at 250 degrees, turning every 15 minutes or so. Bake until it looks dried out without curling up too much or turning brown and crispy. The fruit was still slightly soft to the touch when I took it out.

I let the fruit cool, then gave it a light coat of
Rust-Oleum Gold Glitter Spray
on both sides.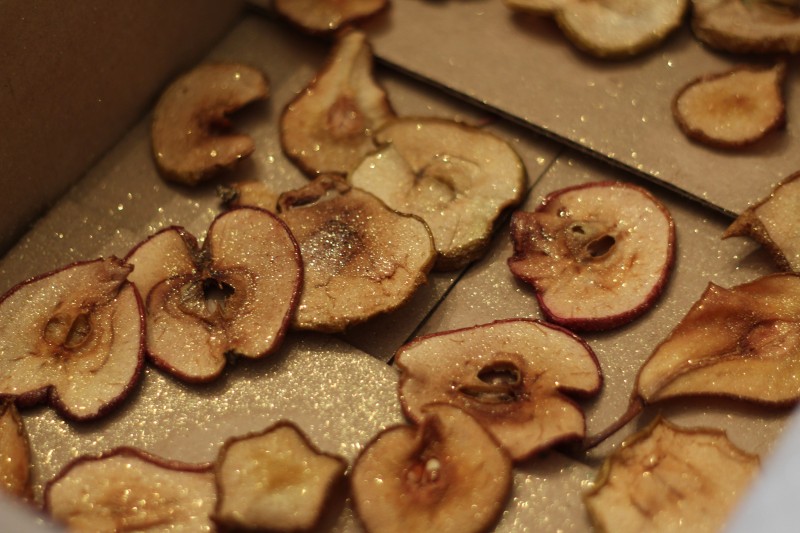 Because the fruit was still soft, I poked holes through it super easily and added hooks and twine. And that's pretty much it!!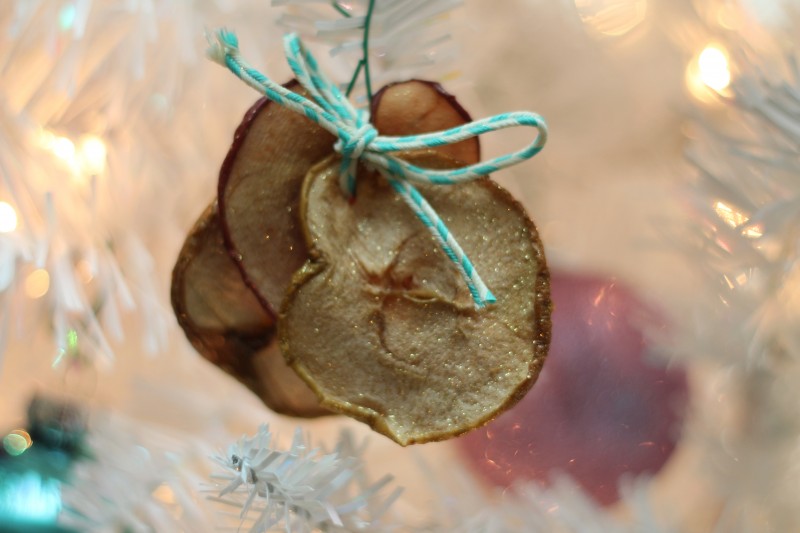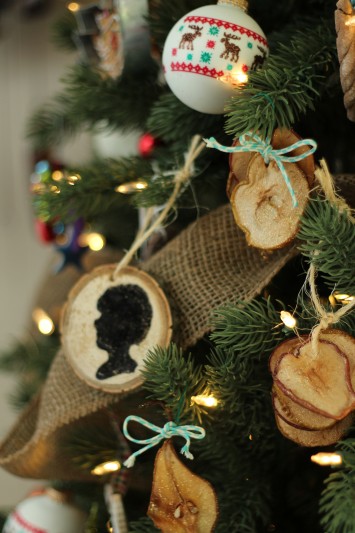 Now, check out these other great ornaments from the #Creativebuzz!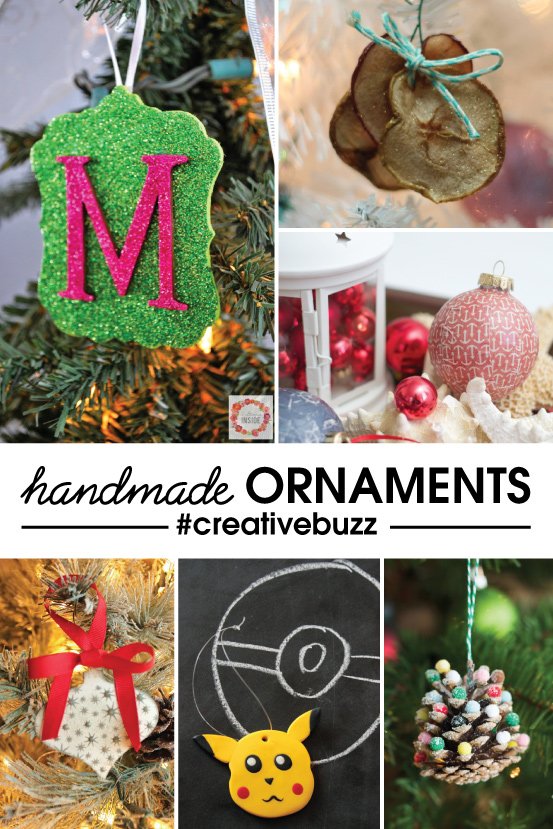 Glitter Wood Monogram Ornament by A Glimpse Inside
Dried Fruit Ornament by All Things with Purpose
Mod Podge Nautical Christmas Ornaments by Crafts by Courtney
Stamped Ornaments by One Krieger Chick
Pokemon Pikachu Ornament by seven thirty three
Pinecone Kids Ornament by Made to be a Momma