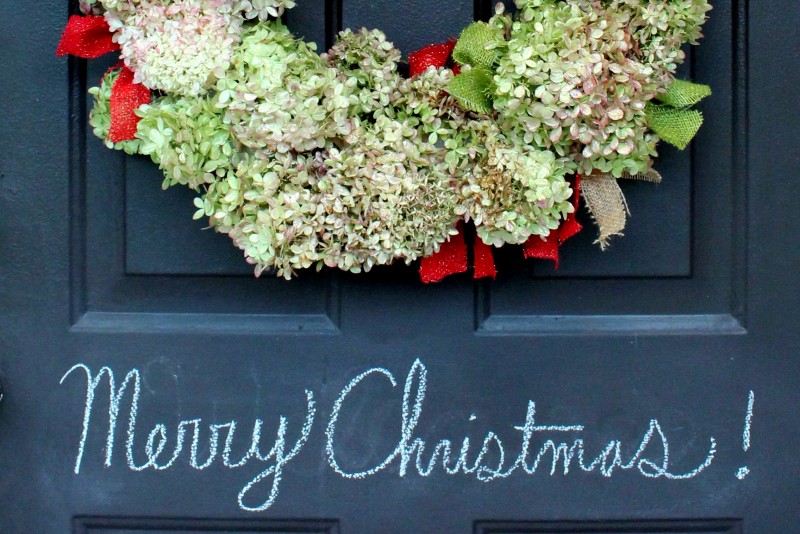 'Tis the season to find a cute holiday wreath for your front door! I love the idea of using dried hydrangeas because they seem so versatile to me. This dried hydrangea wreath could really be an all winter season long wreath – it doesn't really seem overly Christmasy, so you can totally leave it up until the snow melts!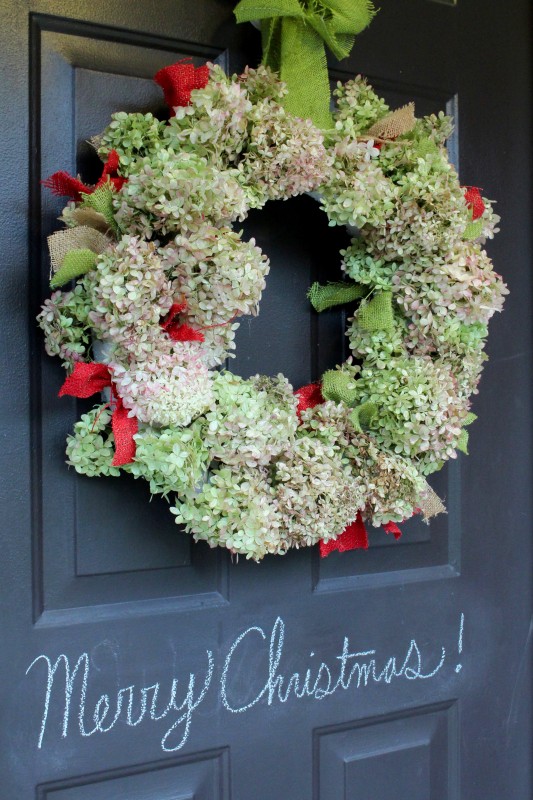 I had a whole bucket full of dried hydrangeas from my bushes in front of the house, with no real plan to use them. I know I needed to either use them, or try and store them somewhere for the Winter.
The thing is, they're so fragile and annoying to store…
I love hydrangeas and because you pick and dry them towards the end of the Summer,
I thought it made sense to use them during the Christmas season.
How do you make hydrangeas "Christmasy?"
Add glitter, of course!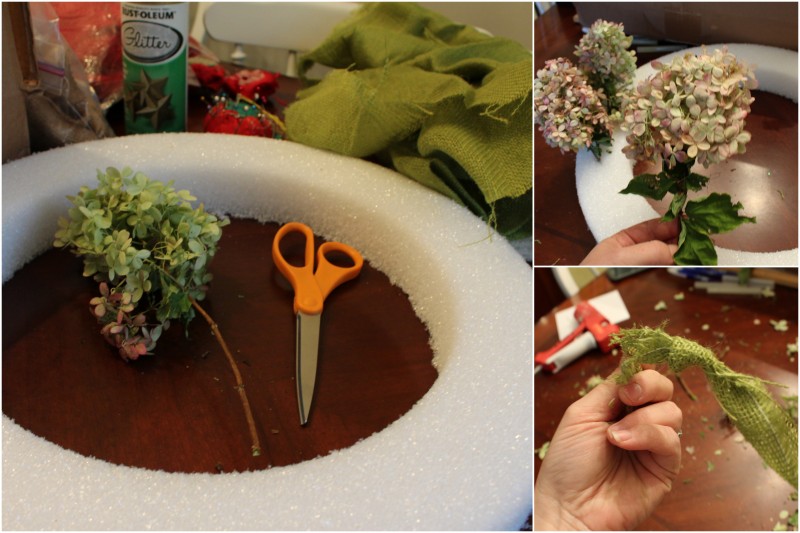 Start with a foam base like the one I used here. I very carefully stripped the leaves off so I had a clean stick to poke into the foam. I added a bit of glue to the end of it so it would stay. I cut small strips of burlap and knotted them in the middle. I glued these around the wreath to fill in holes and add some more color.
After all was said and done, I laid my wreath in the yard and gave it a good spray down with Rust-Oleum gold glitter spray. In my mind, I like to think the glitter protects the hydrangeas a little better and may help them last longer.