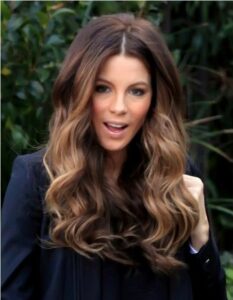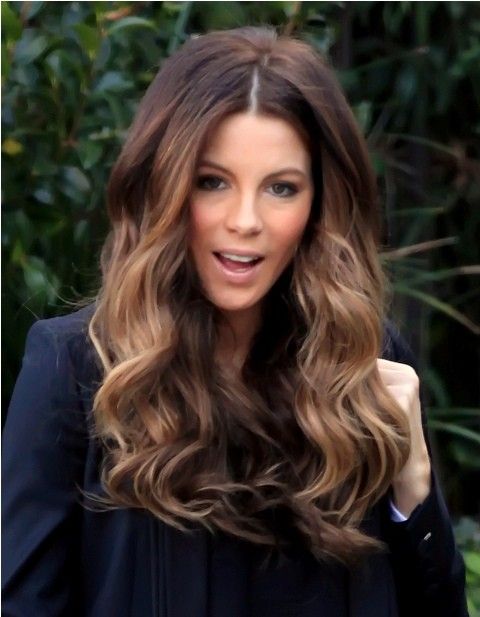 I absolutely love ombre highlights like those seen here on Kate Beckinsale and I really really hope it remains a trend for a while because it is just SO easy to wear! No roots, no need for touch ups. I had mine professionally done, but I have several friends that bravely allowed me to experiment on them :)
I watched several videos on YouTube, professional and DIY. I found the technique seen in the following video, particularly interesting.
This technique seems kind of weird, and slightly risky, but it works!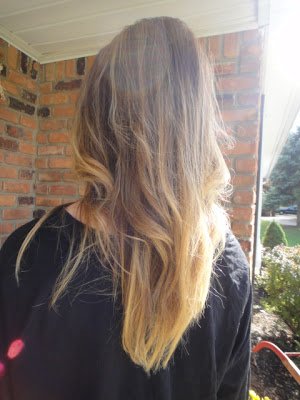 For Rivka's hair (above) I used a blue bleach and a 30 developer, mixed to the consistency of pudding. This worked well, just took a little while to develop. For Monica (below) I used the 40 which went much faster, but her hair was much lighter to begin with than Rivka's. All my supplies were purchased at
Sally's Beauty Supply
.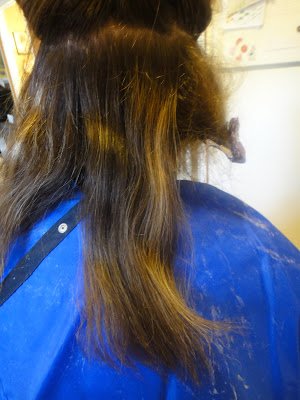 Section hair off into 3 levels.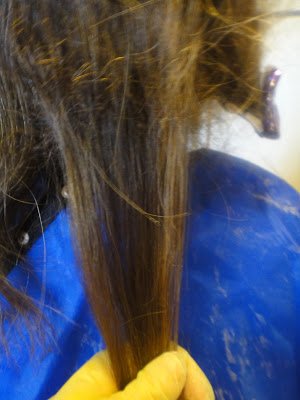 Starting at the bottom layer (your lightest) section off smaller areas and back comb hair towards the scalp.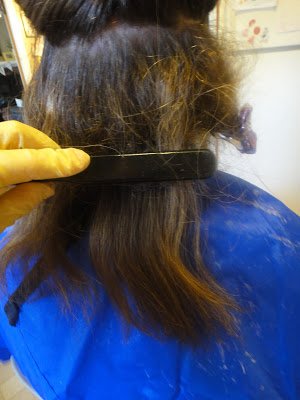 This will naturally thin out the hair that you will be lightening. Apply lightener and foil to thinned out section of hair. Pull out a few small section to lighten around the face and do these along with your bottom layer. Wait a few minutes before starting the next section, to give this area the longest processing time. Begin working on the middle section in the same way as the bottom. Wait a few minutes, then begin on the top layer. Keep a close watch on how your bottom layer is processing in contrast with the top. The bottom should be the lightest and the top the darkest. Wash and condition hair, style and enjoy the results!